Vet employment
Pawssum is the future of veterinarian employment
Do home visits in your local area while setting your own schedule.
With Pawssum:
Take work/life balance to a whole new level – work in any capacity you like. If you are full-time, part-time or locuming – this opportunity is for you!
Awesome earnings of $1,000 – $5,000+ per week, depends how much you want to work.
Insurance is on us.
Spend more time with your patients.
No joining fees.
Work with local clinics for support and medications.
Pawssum is a new, more flexible way to practice veterinary medicine. At Pawssum we help veterinary surgeons like you to work on their own terms, away from the stress of a busy clinic. We do this because being a vet should not come at the expense of having a life. Too many vets lack a work/life balance and many struggle with juggling a family and their work commitments. With us, you can manage your own schedule by doing home visits in your local area in your own time.
Contact us today to speak with us and learn more about this great opportunity.
To register with us, please follow this link.
Have your own clinic and want to join Pawssum? Please contact us on 1300 34 35 80.
Pawssum in the media
Read about how Pawssum is revolutionising the vet care industry, in this article from Australian Dog Lover magazine.
What our partner vets say
Dr Stuart
I'd been looking for alternatives to the daily grind of clinic life when I came across Pawssum and had to try it out. I find pets and their owners are more relaxed in their home environment, particularly when I'm in control of my own schedule. Being able to pick and choose cases I'm comfortable with is an added bonus. The flexibility of being able to choose when and where to work has improved my wellbeing and I can earn as much or as little as I like. I have been with Pawssum for over a year and I'm not looking back. I'd recommend it to any vet looking for something different and more independent.

Dr Kris
I have been working for Pawssum since August 2018 and have found it to be a very positive and rewarding experience. It's been refreshing to be in charge of my own business, accepting the jobs I would like to and choosing the areas I want to work in at the times I wish to do so. As a veterinarian, you have all the control over how many or how few cases you see per week. So whether it be a few consults a day, or a couple a week, Pawssum will be able to facilitate this and let you take control of your own work.

Dr Kirsten
I decided to join Pawssum as I thought it would be a good introduction to how it would be working as a mobile vet, and all the 'back end' ie. accounts, forms are already taken care of. The joining and set up process was fairly straight forward, I had support from the Pawssum team and they answered all my questions. They are in contact frequently to check on how things are going and I feel as though communication is good. The Pawssum Facebook group has been really useful. I had some reservations about going to people's houses and about animal restraint and was able to ask these questions, and others, on this forum easily. I've met a few people through it that have been really helpful with all sorts of things. Pawssum's technology is so easy. The only thing I need is my phone, prior to an appointment I usually have all the forms I might need, and if things change during the appointment and I need extra help, its just a phone call away. So far, I'm really enjoying working for Pawssum, the flexibility is great and the income is good.

Dr Meredith
Pawssum has been my introduction to home veterinary visits. I was apprehensive about home visits at first. I wondered how I could get catheters for euthanasias without a nurse. I was afraid I'd be mainly dealing with aggressive patients or eccentric owners. But I have found none of my fears were founded in truth. Time and time again, owners have expressed immense gratitude at the convenience of having someone come to their home. And of not having to deal with the trauma that comes with transporting and having a stressed pet at the clinic…
I am not apprehensive about home visits in the least anymore. In fact, I find them rewarding and pleasurable.
Our partner vets have fun too!
Being part of the Pawssum team not only means you have flexibility with your time and more income. Here at Pawssum, it is paramount that all our partner vets are supported and encouraged to be part of a team. We have regular meet ups and a tight knit group of vets and colleagues. Here are some snaps from our Pizza nights!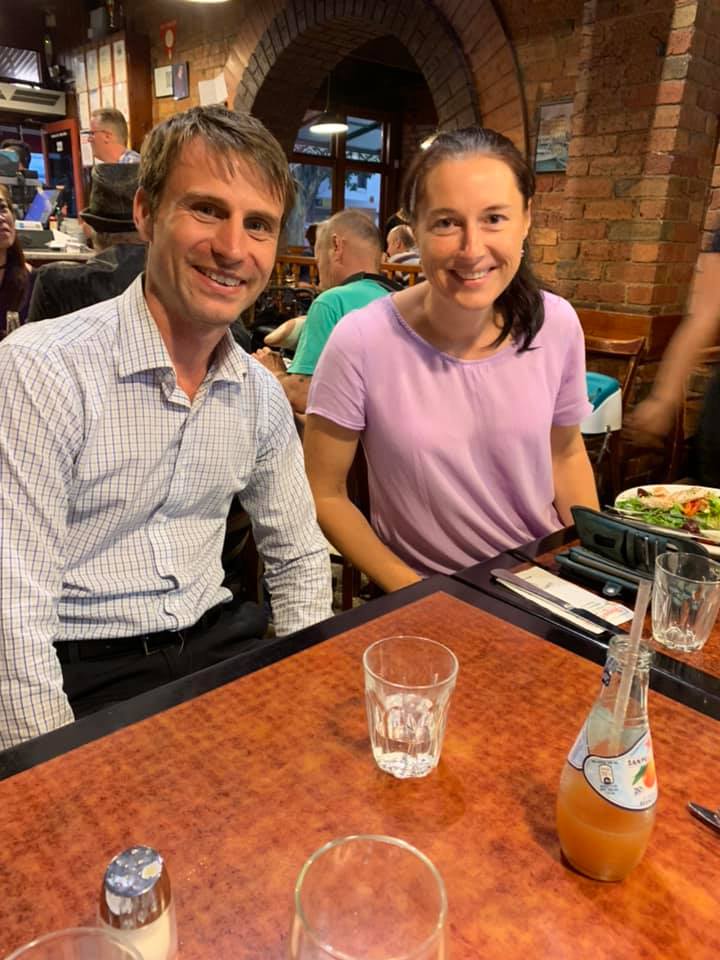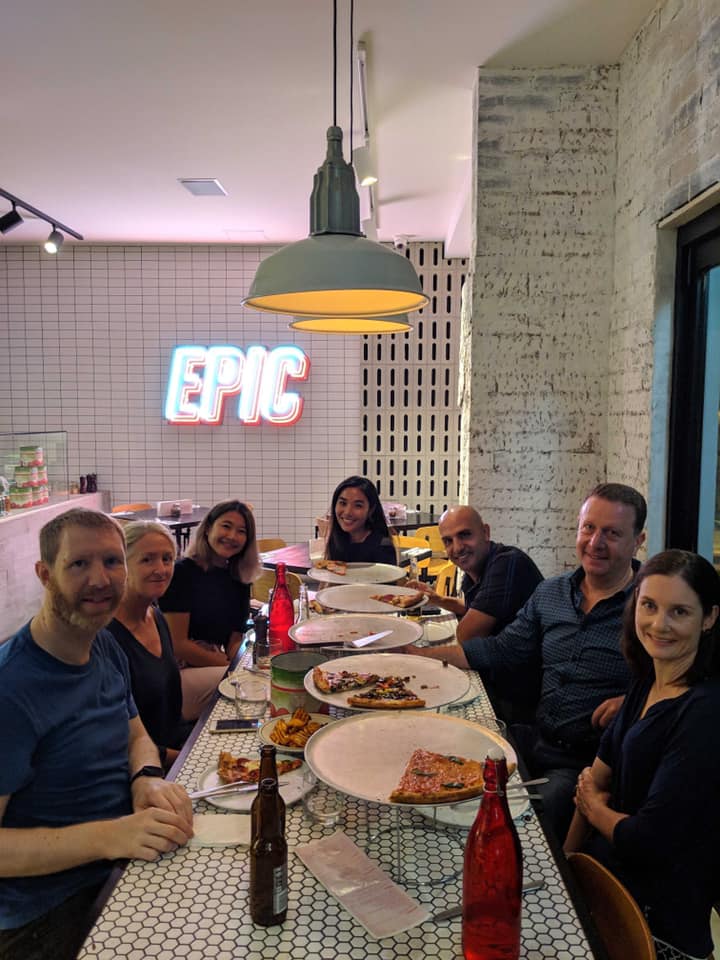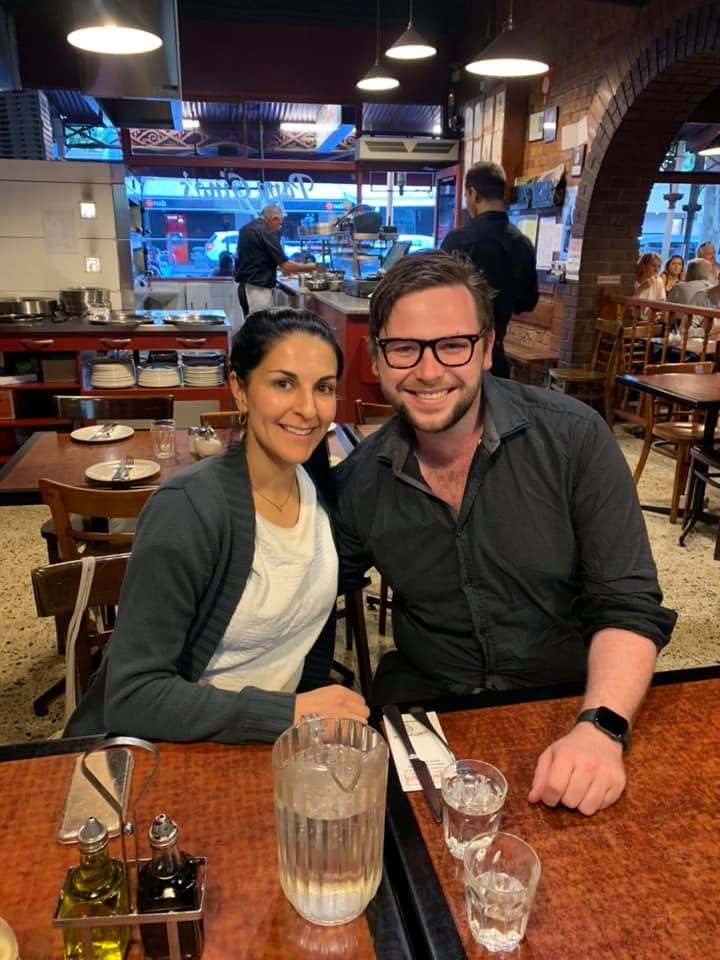 To register with us, please follow this link.
Have your own clinic and want to join Pawssum? Please contact us on 1300 34 35 80.