Do we service your postcode?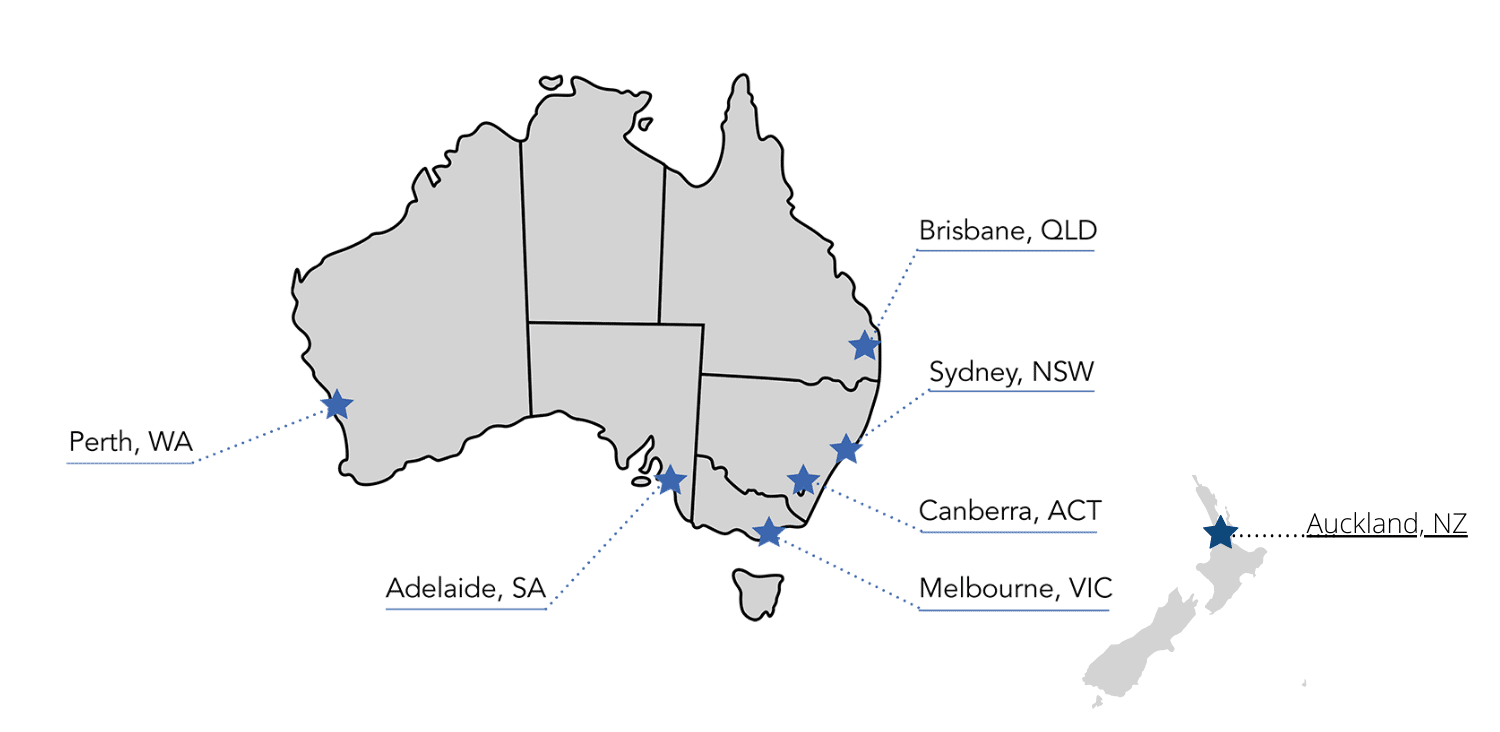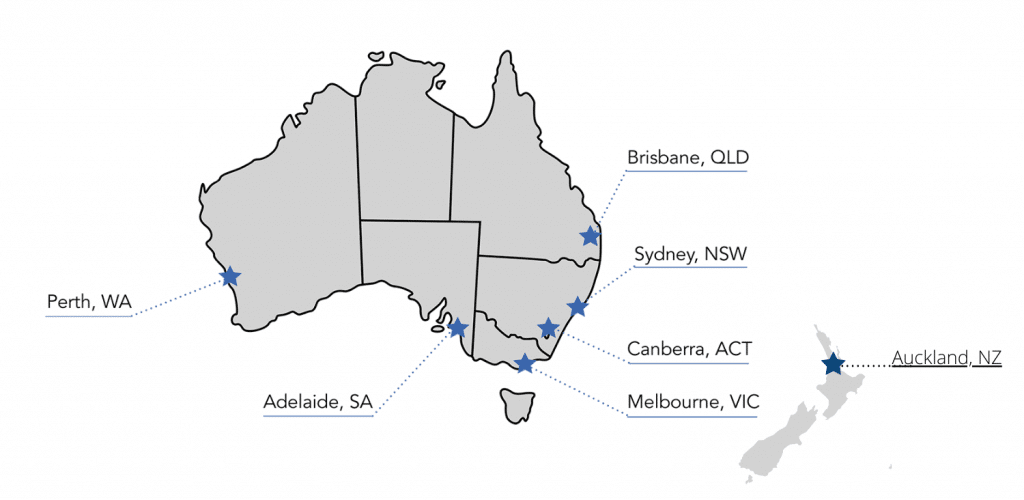 Sydney, NSW (inc. Central Coast)
Perth, WA
Brisbane, QLD
Auckland, New Zealand (New)
Melbourne, VIC (inc. Bendigo)
Canberra, ACT
Adelaide, SA
Darwin, NT
We are continuously working on expanding into more cities throughout Australia.
If you aren't sure if we service pets in your area,
please contact us here or call 1300 34 35 80.
Dr Kel was amazing, she kept us calm so little Pippa wouldnt get distressed
I would like to thank all of those involved in repsonding to my distress and need to have my little dog euthanised due to inability to move without pain and distress. My usual vet couldn't accommodate an urgent visit, but within 1.5 hours I had been called with an appointment and the vet was at my home. Dr Kel was amazing, she kept us calm so little Pippa wouldnt get distressed, she was gentle, reassuring, compassionate and let our little girl slip away to peacefully in a staged process. She had such a caring and compassionate demeanour and we can't thank you enough for providing such a beautiful and dignified end for our little girl. Thanks so much, can't recommend you enough!!!

Dog peaceful home Euthanasia
I have tried your services twice
I have tried your services twice now and am very happy with the results.
Cheers Kym
Five stars to Pawssum, this service is wonderful.
Five stars to Pawssum, this service is wonderful. I was near dire straits on the weekend, home with my little niece and my doggy very unwell with gastro, while husband interstate for work. Was able to easily arrange an appointment for a vet to the house; staff on the phone were great. Dr Bahaa arrived in good time and was most helpful; proactive in checking & addressing the situation with my dog (whilst being so understanding of my dog being grumpy, and my niece's curiosity). I'd recommend Pawssum to anyone. Many thanks to Dr Bahaa & the team.

Such heartfelt professionalism
Thank you Dr Stuart ❤️
Having to say goodbye to a much loved member of the family is never easy, but your care and empathy definitely helped ease the heartbreak 💔
I would certainly recommend him.
Thanks again
Dog peaceful home Euthanasia
Takes the stress out of vet appointments
This is the second time we have used pawssum and am very pleased. So easy to make an appointment and they confirm a suitable time, arrive on time and have been excellent with out pets. The second time our dog had an.abcess and was in alot of pain. Pawssum helped us with a quick appointment where our usual vet said we had to wait 2 weeks for an appointment
.
Thoroughly recommend it
Great service for those who are house bound and great for the pet!

Loss
My fury boy became unexpectedly critically ill and dragging him to a vet wasn't an option. Pawssum scheduled us in for a home consultation and the most devastating news was delivered. The empathy and patience and understanding that we received during this difficult time was very much appreciated, The team handling the next stage displayed sensitivity in their communication and I will be eternally grateful as it gave me a little peace knowing my boy was being cared for after he departed. Thank you.
Dog peaceful home Euthanasia
5 stars
Dr Stuart was absolutely brilliant at a very difficult time for us and obviously a very delicate situation for him. He was caring,empathetic and communicated every step of the way.
Dog peaceful home Euthanasia
Great vet
Dr Stuart is fantastic.
Very caring
100% recommend
Jelly bean
Another successful visit from Dr Mac, Jelly bean is responding well, aiming to keep her comfortable due to her advanced age, it is wonderful to have a compassionate vet come to her instead of taking her to a noisy clinic
feedback
hi thankls to dr stuart for his quick and kind visit , it made it easier on the family
brett hall
Dog peaceful home Euthanasia
Caring, kind and professional
Kel came to our house for a check up on our lab cross after he became ill.
Things took a turn for the worst and a few weeks later we needed to put him to sleep.
Kel was so kind and gentle with Bundy and she honestly kept us together the whole time for his sake. It was a beautiful thing to be able to say goodbye to our best friend in our own backyard and having a vet with such a wonderful and calming demeanour made it all the better. Thank you Kel!
Dog peaceful home Euthanasia
Kind, Prompt Service
My mum's old and very large dog deteriorated in health quite rapidly. On Saturday morning he could barely move. His usual vet was too busy to come (and mum has been a customer for years!) but Pawssum pets responded right away and within less than two hours arrived. He diagnosed Tank (with his best judgement without performing EKGs and blood tests)and gave us options, and in no way forced a decision. We decided it was in Tanks best interest to PTS. The process was extremely humane and the vet was so kind and gentle with Tank. He passed peacefully surrounded by love. Being a 90kg dog, the vet could not take him and had to organise someone to do that. They said they had a bit of a hard time finding someone available on a Saturday for such a big dog, but managed to find someone that day just a couple of hours later. The fact they even tried so hard to arrange this ASAP was testament to their service, after all, they were already paid! The gentleman who came to pick up Tank was so kind and caring and treated Tank with great respect. Hauling such a huge creature up a ramp with no assistance isn't an easy task, yet he was more concerned about injuring a dead dog than himself!
I would not hesitate to use this vet again, and highly recommend to anyone!
Dog peaceful home Euthanasia
Wonderful, fast, friendly and efficient.
Pawssum found a vet quickly who helped my Husky X in no time once arriving. Immensely grateful for their service. All involved were extremely friendly and helpful. Thank you.
Pawssum - Vet to home services
Pawssum was quick to find
Pawssum was quick to find a vet that can see my cat in PEQ.
I wasn't able to be there and watch but based on our call he seemed to care a lot for both my pet and my mental state.
Thank you Dr. Ebrahim!
Pawssum - Vet to home services