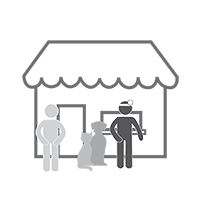 Stress-free and personalised care
In home care means local vets make house calls and can take the time they need to focus solely on your pets needs and wellbeing in a comfortable environment. No more stressful trips to the clinic.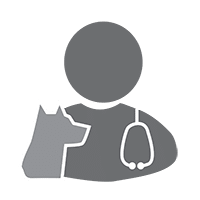 Affordable vet care with local, trusted vets
With no call out fees, a dedicated team of professional veterinarian partners treat a wide range of animals. Pricing is upfront, transparent and affordable to make it easy and convenient for you and your pet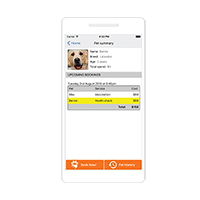 Your pet's medical records wherever you go
Pawssum's technology enables you to access your pet's up-to-date medical records right at your fingertips via the Pawssum app. Our Telepet Service also lets you video chat with a registered vet so they can support you and your pet when you need it.
Pawssum vets on Channel 7 - Today Tonight
Some of Pawssum partner vets
Pawssum provides online access to local mobile vets who are registered, experienced and trusted professionals, from your local community.
How it works
Your local vet is three steps away.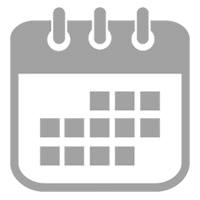 Book a home vet visit
Simply select your preferred date and time for the appointment. We're available from 8:00am-10:00pm, 7 days a week including public holidays. Or call us on 1300 34 35 80 to book a mobile vet near you.
Book Now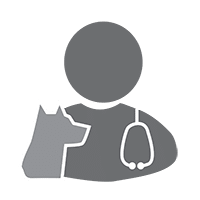 Visit and costs
We believe in transparency when it comes to costs. Prior to your house call vet appointment, we will contact you to get more details to provide upfront estimated costing from your mobile veterinarian so you know of the price every step of the way.
Services & Pricing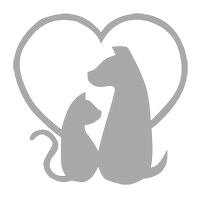 Follow-up
Continuity of service is important to us! Through our technology of the app and online, you can access your pet's medical records anytime, anywhere and easily book follow-ups. Our partner mobile vets can also follow up treatment in a partner vet clinic if required.
Learn More
Pawssum: A new vet care service vs The traditional way
Don't just take our word for it
Kristie Baehnisch recommends Pawssum - Vet to home services
12th December 2019
``I had Dr Kirsten visit and vaccinate my cats at home tonight. What a service! Dr Kirsten was amazing with the cats. They were not stressed by having to leave the house. It was quick. It was easy for everyone. 💯 recommend Pawssum. It really was an awesome experience.``
Elizabeth Baxter recommends Pawssum - Vet to home services
12th December 2019
``Pawssum are so friendly and efficient. They follow up promptly and are genuine in their care. For people with nervous pets, it makes a massive difference for them to be in the comfort of your home. Much less stressful. Pricing is also on par with most vets so it's win win. I'll be always using them.``
Carrie Anne Teale recommends Pawssum - Vet to home services
12th December 2019
``Dr Callie was absolutely amazing and made the whole moment a peaceful calm experience in the euthanasia of our loved Tully. Our whole family now have beautiful memories. Many thanks. The Teale Family``
Rhonnie Tant recommends Pawssum - Vet to home services
5th December 2019
``I would have no hesitation in calling on Pawssum again if I should need to. Their fast response, care & professionalism was amazing and I know I did the right thing calling on them. I was able to keep stress to a minimum for my unwell kitty & keep her calm & still at home where she felt safe while we waited for help to arrive...and we didn't have to wait long. Thank you so much Dr Renae! Thank you Pawssum! 🙏❤️🐱🐾``
Cheryl Manfield recommends Pawssum - Vet to home services
30th November 2019
``I found booking an appointment very easy & the pricing was very reasonable. From the Admin staff, Catherine to the vet, DR Amanda they were amazing. Constantly intouch which helped me get through the day of worrying about my little furball, Charlie Brown. DR Amanda was amazing with Charlie. It brought tears to my eyes every time he tried to talk. Charlie is now back to purring without straining to get it out.``
Samantha Jenkins recommends Pawssum - Vet to home
24th November 2019
``Everyone on this team is so kind and caring. They took care of me and my beautiful dog when it came time to say goodbye. Dr Beshoy was so lovely and kind hearted. Highly recommend them. Thank you.``
Robyn Mac recommends Pawssum - Vet to home services.
8th November 2019
``Dr Callie was wonderful with my cat and identified issues I was not aware of so now I can make sure she is more comfortable. Very reasonable prices, great service and follow up, highly recommended 😊 Robyn``
Maria Brown recommends Pawssum - Vet to home services.
3rd November 2019
``Dr Kristen was professional, compassionate and empathetic, made the process of putting down our fur baby easier to bear.``
James Lister recommends Pawssum - Vet to home services.
28th August 2019
``Very professional compassionate service I would highly recommend this service and in particular Vet Louisa. 🐾``
Sundae recommends Pawssum - Vet to home services.
22nd August 2019
``What an pawesome experience, Dr Laurence was so helpful and informative he kept my cat as ease, and well, it all went purfect. He had a check up and vaccinations, and was so comfy at home. It was like nothing even happened. 😻 highly recommend for vacs and check ups.``
Bethany Koroneos recommends Pawssum - Vet to home services.
22nd July 2019
``Trying to fit Obi into a vet on a Sunday was proving extra hard. Come across your app and booking was super easy, Dr Bradley (Brisbane) came within an hour of booking and was amazing with my boy. Could not recommend enough, will be using again ``
We love giving back
Pawssum always remembers there are pets in need, so that's why we always do our part to give back. We give back $2 from each booking to the charities below.