Pawssum provides pet care by trusted, local vets in the comfort of your home.
Open 365 days, 8am-10pm.
How do I know if it is the right time to put my pet to sleep?
Unfortunately, our dogs can't use words to share with us how they are feeling mentally and physically. Therefore, many pet owners turn to vets asking them to decide on euthanasia for them. Unless the dog is visibly in pain, the vet will not know what to make of the situation.
Eventually, it's up to you to observe your pet and understand his quality of life. Here are some guidelines that might help you in making the right decision.
Does your pet still have an appetite?
Is it able to walk?
Does it show a sign of pain, such as yelping?
Are the medications you are giving it working?
Does the vet think there is anything else that can be done for your pet?
Do you have a feeling your pet is giving up?
Is the dog avoiding its bed, and prefers to sleep on cold surfaces?
Is your desire to have your pet by your side overshadowing its suffering?
Book a Quality of Life Assessment with our experienced vets, or talk to the vet about these answers. The vets will help you in the decision making- process, having your pet's best interest at heart.The death of a dog doesn't affect only your family members, the other furry companions in your house will also notice its absence. There are a lot of dog owners who tell stories and claim that their other cat or dog knew that their friend was going to be put to sleep. While vets can't confirm this, we do know that pets notice the absence of their friends and they miss them. It's also worth mentioning that different pets may have different reactions to your pet's euthanasia depending on their relationship. Siblings, for instance, get more upset than unrelated dogs.
What are the advantages of putting my pet to sleep at my home?
Going to a euthanasia procedure at the vet clinic after everything that your pet and you have been through can be devastating, especially these days during Social distancing and Covid-19, where clinics are busy, and some even meet you at the parking lot.
That is why many owners choose to say their final goodbye to their pets at home. Some of the benefits of such arrangement include:
You will have as much time as you need to say your final good bye.
You will avoid a public place, or busy clinic in moments when all you need is privacy.
If your pet is in a lot of pain, that last ride to the vet office can be a horrible experience for you and your pet.
Your family and your other pets will have a chance to say their goodbyes.
If your pet is generally scared of vet clinics, home euthanasia helps to spend their last moment in a safe and comfortable place.
How can I prepare for my pet's euthanasia?
As euthanasia is a planned procedure, there are several things you can do to prepare yourself and your pet for it. Here is a list of things you could do before putting your pet down:
Make sure you are well familiar with the process (and hopefully this article will help with that).
Ask the vet any questions you have so that there are no surprises.
Decide on whether or not you want to be present during the euthanasia, and discuss with the vet how you can be involved in the procedure to make it as compassionate as possible.
Talk to your children about euthanasia and explain the procedure.
Celebrate your pet's last days. Whether it's a trip to its favorite park or one last photoshoot, surround your pet with love, care and joy one last time.
Plan the post-euthanasia process whether it's burying or cremation.
Create a support mechanism for you and your family. If you need, ask a friend to accompany you or make a plan for the day of euthanasia. Perhaps go out to dinner and make a toast for your beloved dog or hold a wake with family and friends.
How do I explain to my children that my pet will be put to sleep?
The passing of a family dog is an unforgettable experience for children. As a parent, you need to make sure to turn that experience into one in which they learn about the acceptance of life and death and how to deal with grief effectively.
Before you bring your child to say the last goodbye and witness the euthanasia procedure you need to consider their age, and ability to understand what is going on
Children of 4 years and under cannot understand much about the concept of death; they should stay home so parents can be fully present for the pet's passing.
5-year-olds can understand that their pet is sick, that it will not get better, and that the pet is not here anymore. Luckily, they can be easily distracted by other activities and toys. Once they see other family members crying, they can feel confused and sad, but as soon as they get back to their routine they will forget all about it.
6- and 7-year-olds may be able to understand almost everything that is going on, but they will not be able to come up with the right questions. Nevertheless, you need to provide them with the answers. At this point, you need to make sure your child knows what "dying" means. If you are religious, you can introduce the concept of the soul to your children. No matter how you decide to explain the idea of death, the child needs to know that the pet has died and that it will not be coming back.
Children 8 and over are mature enough to grasp the fact that the pet is in pain, although they may not understand the disease process. They will want to know what happens next. Try to avoid saying things like "the dog will be put to sleep", because some children are very literal. The best way to make them understand the situation is an honest explanation of euthanasia. Tell them that your loving dog is sick and can't get better. Explain to them that because you all love it so much, you will not let it suffer, and that you are going to help it die with comfort and dignity.
What happens during my pet's euthanasia?
The appointment for euthanasia is the most emotional appointment dog owners will have to make for their dogs. If it is a home visit vet, let the vet know in advance that a euthanasia is needed or may be needed. This will allow the vet to be prepared and organized and talk you through the process.
These are the steps the veterinarian is going to take during the euthanasia procedure:
The veterinarian will want to insert an intravenous catheter in your pet's leg, because this is the most effective way of administration the medication. Your pet will feel a very slight needle prick.
Once the needle (or a catheter) is inside the vein, the vet will start giving the pentobarbital solution that will cause the euthanasia. This solution can be thick and brightly colored (blue or pink) and will not cause any discomfort to your pet.
The euthanasia solution will rapidly travel throughout the dog's body, causing unconsciousness within seconds. You will notice the dog's breathing slowing down until it stops. A cardiac arrest (heart failure) will soon follow, which leads to clinical death. You might notice your pet has muscle twitching, urinating or last gasps after the administration of the euthanasia solution. It is important to note that your pet is completely unaware of these movements, and it does not feel any pain. Such movement are normal.
In some cases, it might be hard to find a vein due to low blood pressure, so the vet will consider injecting into your pet's body or heart. If that happens, the vet will administer a sedative to your pet before injecting the actual euthanasia solution. This will make your pet relaxed and sleepy before the actual euthanasia takes place.
The vet will check the heartbeat of your pet. Once no heartbeat can be heard, the vet will confirm death and leave you alone with your pet .This is an emotional time and you are allowed to stay as long as you need.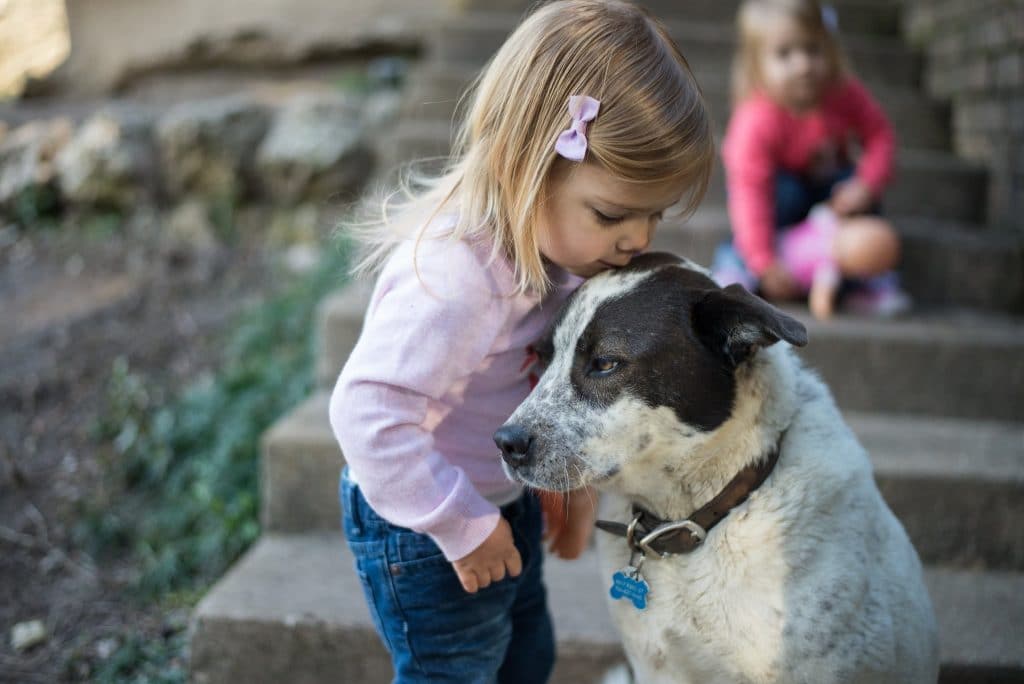 Caring compassionate and responded quickly to changes of mind at difficult time much better than at a clinic the vet interacted with the dogs and carefully guided us through the process giving us time to say goodbye in our own time. Thankyou
Zoe Zfarquhar
I want to thank you for being able to respond so quickly and efficiently to provide a vet almost immediately to help us stop Tommy suffering further. It was very sudden and devastating. We really want to thank Dr Stephen for his kindness and sensitivity. He was wonderful and gave us all the time we needed. Thank you so much, Stephen.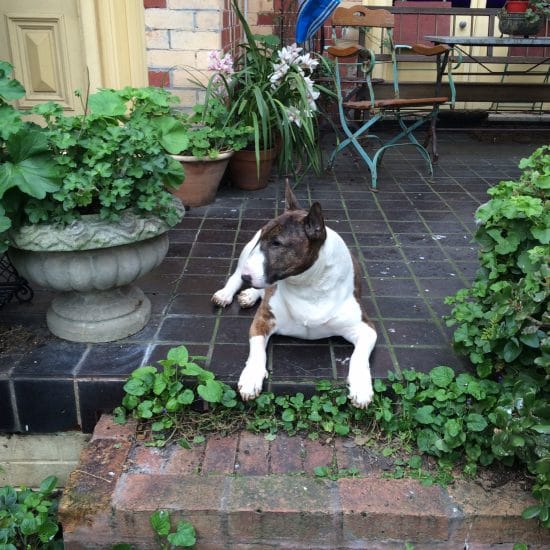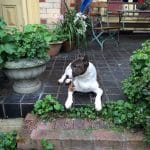 Marjorie Mcbroom
Our 13 year old dog was unwell and suffering. We wanted the him to be at home when he passed away. The service was excellent. Great commutation, everything was well explained.
The vet was very caring and professional, we were very grateful for his care and how peaceful he made it for Max.
After service also very good.
Thank you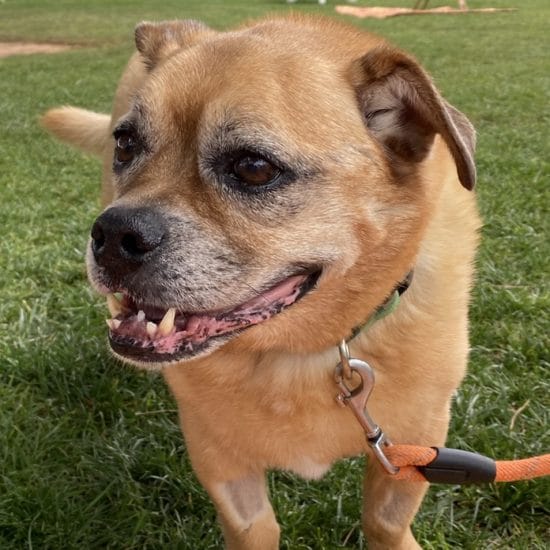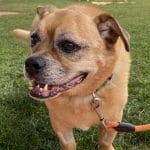 Louise Brook
Our beloved cat was very Sick but we were not ready for euthanasia, we were offered a Quality of life check with the option to proceed further once a vet came out.
All cost was fully explained at each step with different payment options available.
Unfortunately our cat has to be euthanised but the vet and company were completely professional at all times. I will not hesitate to use this service again Thank you Pawsum pets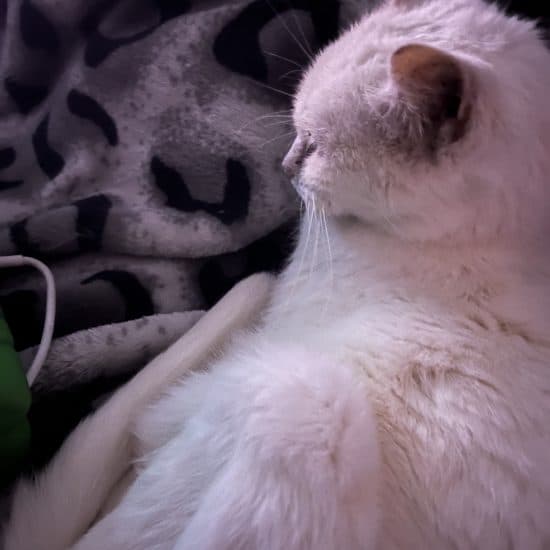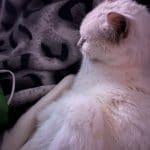 Rebecca Poppleton
Dr Stephen was so kind and understanding, gentle and wise and sincere.
My lovely Whippet Raffi was comfortable and peaceful.
I am so glad I had the courage to call your service and ask for your assistance.
Memories treasured, he had had a lovely morning before Dr Stephen came.
We went for a nice walk and he chose the path and was able to stop at almost each post, much to his surprise.
He had a nice bone and lots of treats.
Thank you so much, Genielle
Genielle Phillips
We were very appreciative of Dr. Beshoy and his professional and calm approach. This was a very difficult decision and time for us but Dr. Beshoy and everyone else that was involved were really understanding and helpful throughout the whole process. We would recommend this service to our friends.
Ewa Elep
PAWSSUM AMAZED ME. THE BOOKING AND PAYMENT WERE EASY AND THE STAFF WERE POLITE,PERSONABLE, EFFICIENT AND UNDERSTANDING.
VETERINARIAN, STEPHEN BENNETT, WAS PATIENT,KIND AND CARING TO MY 13 Y.O. BELOVED CAT.QUEENIE, (WHO TOOK TO HIM IMMEDIATELY,)AND ALSO TO ME. HE PERSEVERED TO DETERMINE WHY MY CAT'S JAW WAS DISTENDED UNTIL HE FOUND THE ANSWER. HE MADE THE EUTHANASIA PROCESS VERY PEACEFUL.HE WAS VERY PROFESSIONAL AND IS A LOVELY MAN WHOM I VIEW AS AN ASSET BOTH TO PAWSSUM AS WELL AS TO THE ANIMALS TO WHICH HE TENDS. THANK YOU SO MUCH, STEPHEN !
PAWSSUM GREATLY IMPRESSED ME IN EVERY WAY. IT IS SUCH A NECESSARY SERVICE AND I WILL BE GLAD TO TELL MY FRIENDS ABOUT IT AND CONTINUE TO BE YOUR CLIENT.THANK YOU ALL.
FAYE MORRIS,ID49231.
Faye Morris
PAWSSUM PROVIDED AN EXCELLENT SERVICE FOR THE PEACEFUL EUTHANASIA OF MY BELOVED 13 Y.O.CAT, QUEENIE.THE BOOKING, PAYMENT AND FOLLOW UP WERE ALL EASILY COMPLETED AND THE PHONE STAFF WERE PERSONABLE, POLITE,
EFFICIENT AND UNDERSTANDING.
..
VETERINARIAN, STEPHEN BENNETT, WAS SO PATIENT,KIND AND CARING WITH QUEENIE, WHO ACCEPTED HIM IMMEDIATELY, AND ALSO WITH ME. HE WAS DETERMINED TO PERSEVERE TO DIAGNOSE WHY QUEENIE'S JAW WAS DISTORTED AND CONSEQUENTLY FOUND THE ANSWER.HE IS A LOVELY MAN WHOM I VIEW AS AN ASSET TO PAWSSUM AND TO THE ANIMALS TO WHICH HE TENDS.THANK YOU ,STEPHEN !
MY EXPERIENCE WITH PAWSSUM WAS PERFECT AND HAS IMPRESSED ME GREATLY.A HOME SERVICE LIKE YOURS IS SO NEEDED AND I WILL TELL MY FRIENDS ABOUT YOU AND WILL CONTINUE TO BE A CLIENT.THANK YOU ALL SO VERY MUCH.
FAYE MORRIS.
Faye Morris
We were very appreciative of the whole process carried out by Pawssum from the prompt response to my call, the caring and gentle treatment of our pooch Raffles during euthanasia, through to the aftercare arrangements. Raffles died on his own bed in his own home which was comforting. The aftercare package delivered to our home was beautiful and we now have so many wonderful mementoes to remind us of our beloved dog until the end of our days.
I would have no hesitation in recommending you to any dog lover.
A big thank you to the team.
LUISA & NOEL ROBINSON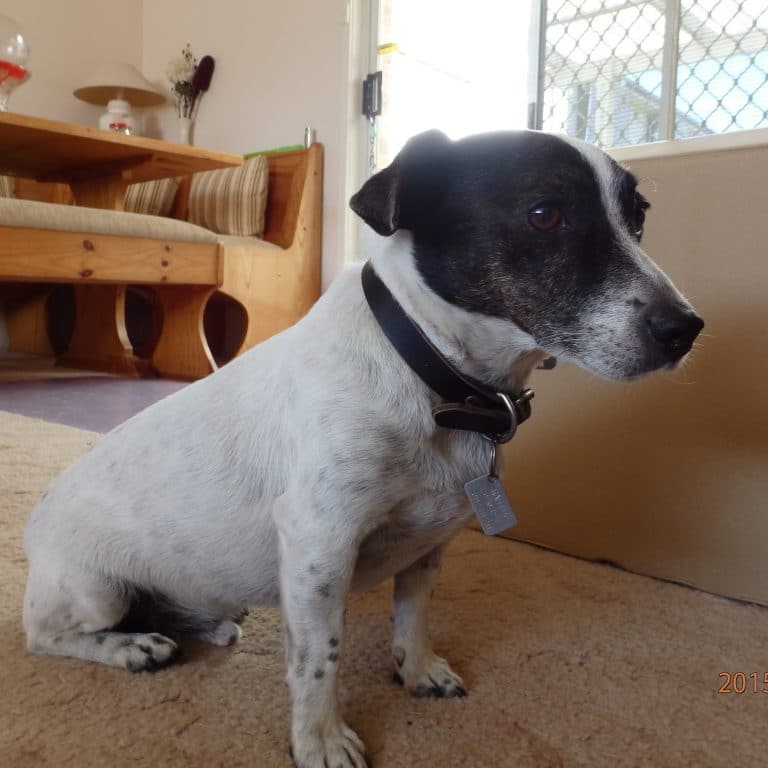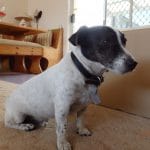 Luisa Robinson
Very pleased with the fast response in a critical situation.
Craig Berghofer
our cat Kyro was a 17 year old ginger female who was loved by our whole family and those that meet her
Dr Beshoy was a comfort for my wife and me as he euthanased Kyro as he was very kind and understanding in our time of grief.
i would highly recommend Pawssum
kevin Ryan
Castle hill
Kevin Ryan
We cannot fault the gentle care and compassion provided by Dr Katie with the peaceful home euthanasia for our dear old girl Zena. Dr Katie explained every step of the process to us and did so with grace, kindness and compassion. We are grateful for the very peaceful process to help Zena pass over the rainbow bridge.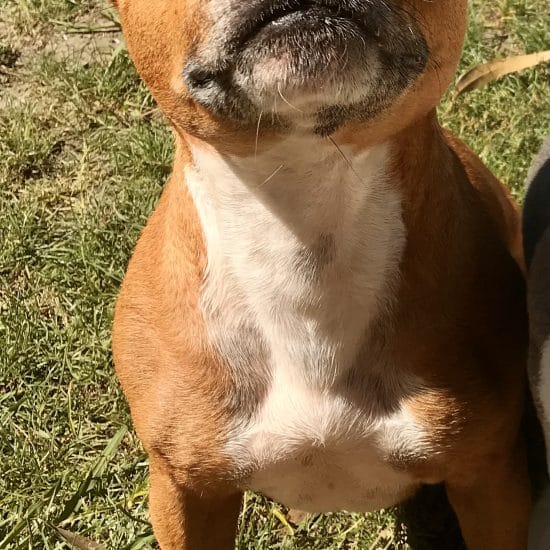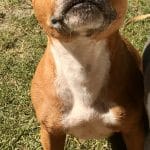 Michele Vincent
Thank you for providing such a wonderful service. We were able to say goodbye to our beautiful Nutmeg in her own home, in her own bed, at a time that suited our entire family & surrounded by her doggo brother & 'her people'. Thank you to Dr Pete who was calm, professional, empathetic & caring. Much appreciated.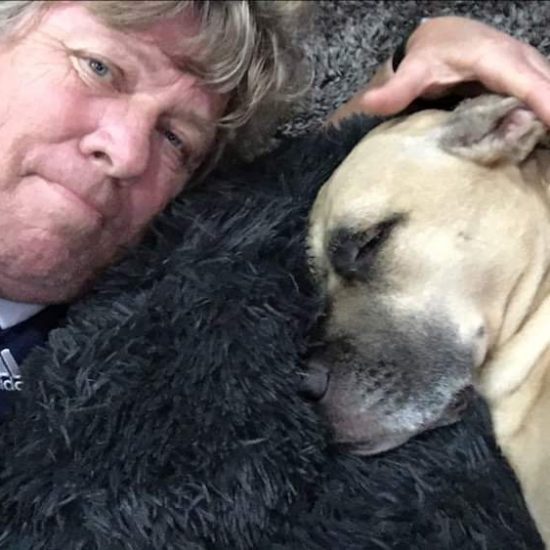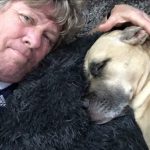 David McKinney
Thank you for your kindness and professionalism Dr Merry. Thank you for allowing me to stay with my dog for as long as I needed. I appreciate all the care you gave her.
I'm glad I found Pawssum and Dr Merry.
Your services were professional, caring, and competent and deeply appreciated.
The emptiness persists but I'm glad I found you.
Thank you for everything.
Forever grateful
Jackie 🐾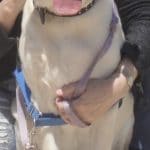 Jackie McLean
They were very helpful and showed empathy from the start. Vet who came out to put my boy to sleep Dr Beshoy was so caring and took us through each step. Wonderful service to use.
Mihi Herbert
A big thank you to Dr Beshoy and the team at Pawssum for all the gentle and kind support you have provided us since we first got in contact to arrange an appointment, through to Dr Beshoy's amazingly respectful and caring approach and the kindness and thoughtfulness of the team following the loss of our beloved furry family member. We cannot thank you enough, and highly recommend Pawssum.
Prue
Wonderful follow up as to where the vet was from the company, as he drove to our place and he was very kind as he could be for my sick boy. I thank him very much
Noelene Stewart
Chloe was a 15 year old ES Spanial. Sadly the mind can be stronger than the body in humans and pets. Dr B. was very caring and made our transition and Chloe's as pain free as possible. Would recommend your service to our friends.
Mitchell Pryke
Sadly….Dr Stuart Brisbane has had to attend our home twice within the last five months to send two of our seventeen year old babies on to a better place.
While this is one of the hardest decisions we make in life, more than anything we want the transition to be stressless for them.
Dr Stuart thank you so much from the very bottom of my heart for your empathy, compassion, respect and kindness…..not only to me, but more importantly to both Kitten and Pai.
I'm going to have to make the same decision again at some point in the future for my third baby who is also now seventeen…..so Dr Stuart we will meet again, because quite frankly I wouldn't trust another soul with something this momentous.
Leanne Duckworth
Dr Stephen Bennett came to our home after hours and was so compassionate and patient. He has lovely energy and made us feel so comfortable.
The booking process was easy and efficient. The after service has also been prompt and pleasant.
Thank you Stephen for giving us the extra time with Busta and laying her to rest peacefully in our home, the place she would have wanted to be and the place we share so many memories with her.
Without you and the services from Pawssums, we wouldn't have had such beautiful and memorable last moments with her.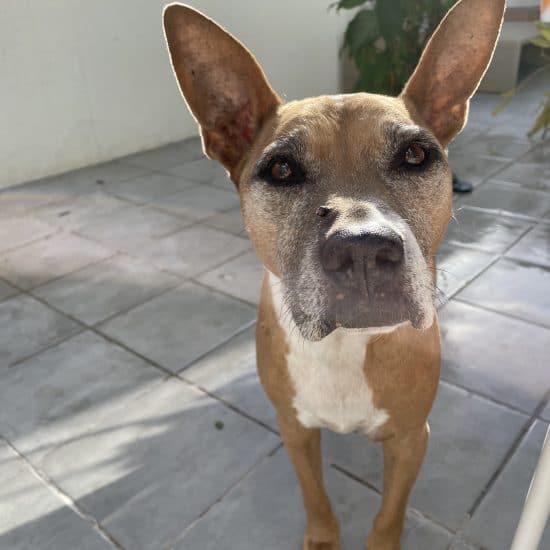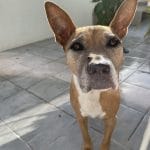 Avelyn Lim
Dr Stephen was very understanding, professional, knowledgeable and allowed us time and space to say goodbye to our beatiful cat.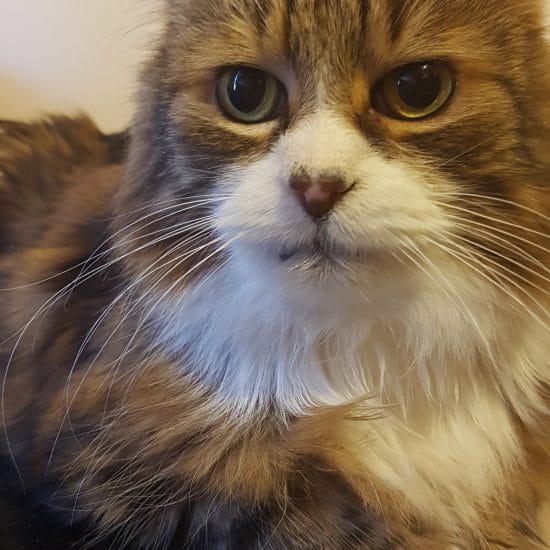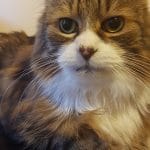 Kaye Coppin
I was very happy with Steven's care of our dog Ellie and her peaceful euthanasia.
Carol Stewart
So Grateful to the kind, Loving Vet..
Tracey
The most heart breaking unselfish decision I will ever make in my life was guided from start to finish with the dedicated team from Pawssum. I felt genuine heart ache almost a sharing of the pain I was going through from Dr Bahaa . He was caring and patient with me, letting me make all the decisions though out the procedure giving me the time I truly needed with my beautiful little boys with every step taken. I am truly great full for his dedication his experience his caring comforting approach to not only my little boys but to myself. It not only takes experience and dedication to do the job i asked of him it takes a truly loving soul. I will be forever great full that it was shared with someone who truly cared.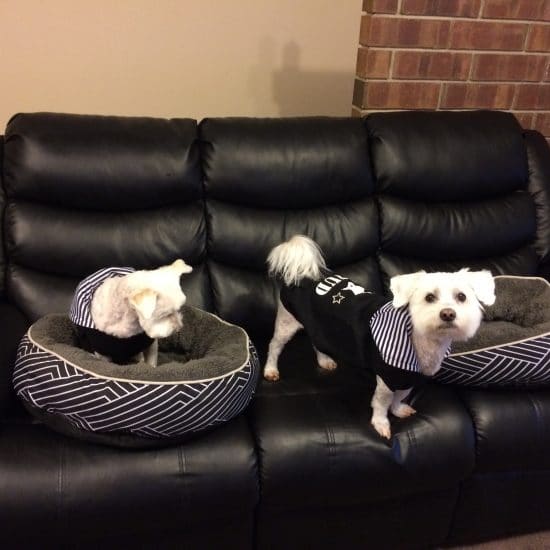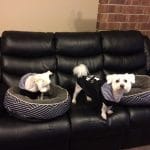 Stevie Farell
Dr Peter is very caring. He gets it.
Denise Westwood
Hi I would just like to thank you all for the wonderful support throughout this sad time with our beautiful Bella ..
Dr Stephen was just amazing and so very gentle .Bella was very relaxed with him which she has never been with any other vet ..
Thank you very much ..
Love Grace Horace & Family xoxo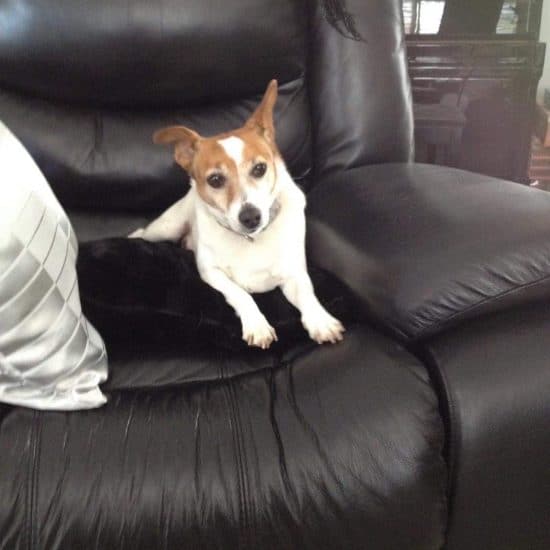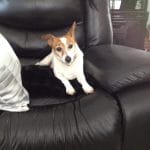 Grace Spiteri
Our little lady was with us for 17yrs, having her home with us in her final moments was the only way we could say goodbye. Thankyou Pawssum's for allowing us to help her pass in comfort with no stress.
Jason
I am very grateful for the sympathetic response by Grace on the phone and Dr Stephen's bedside manner at such a traumatic time for me and my family. Thank you so much.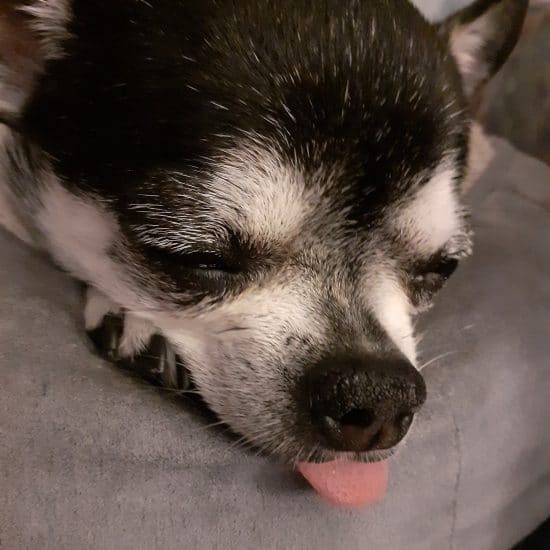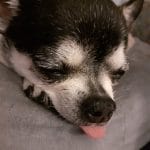 Lesley Esch
Hello, I would like to thank the pawssum staff for showing such kindness and care toward my situation and helping me make sure my 'Pippa Girl' had a peaceful end to her life. You were all so very understanding, and I can not speak highly enough about the beautfil, kind vet that came to my home, she was quite simply one of the kindest and most compassionate people I have met in my life. Her lovely manner, empathy and understanding made a day that was so very hard less overwhelming. Thank you for the work you do. Kristy
Kristy
Very caring and helpful.
Dr Julia was excellent.
Highly recommend this service.
Sandra Harrop
Amazing staff from first phone call, through to support and receiving information time and support with having to put our beloved dog to sleep at home surrounded by his loved human and fur family. Can not recommend your team highly enough. Our family is heart broken and your team just made it alittle easier ❤️❤️❤️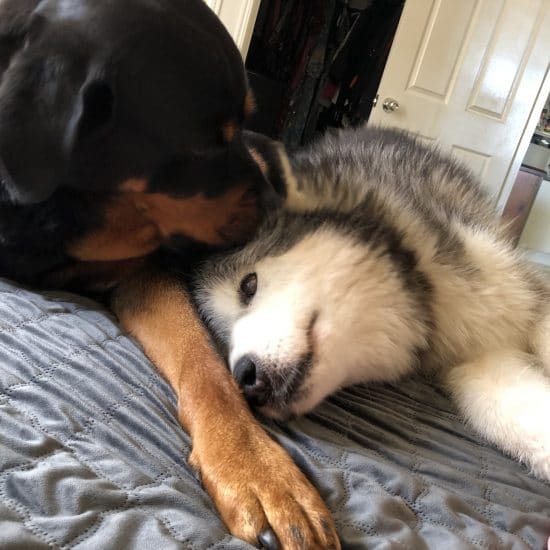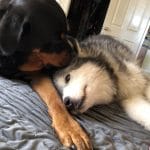 Celia Leary
Dr Shamilla was Very supportive during what was a Very Distressing decision for Me , & have NO hesitation in recommending Pawssum Home Vet. Service
Julie Redenius
We have used Pawssum for the euthanasia of our two dogs over the past 3 years. The staff taking the bookings were very prompt, friendly and accommodating, especially as both times we delayed the appointment on multiple occassions as we struggled making such a final decision. On both occasions Dr Peter visited our home and was extremely comforting and kind in what was such a sad situation for us,and probably quite uncomfortable for him. Thank you.
Dan
From the very first phone call we received much needed empathy and kindness. Importantly we received fast and efficient service too. Every member of your team was professional and kind, understanding our pain at losing our beloved Koda. We thank you from the bottom of our hearts for helping us farewell Koda at home peacefully and surrounded by her loved ones.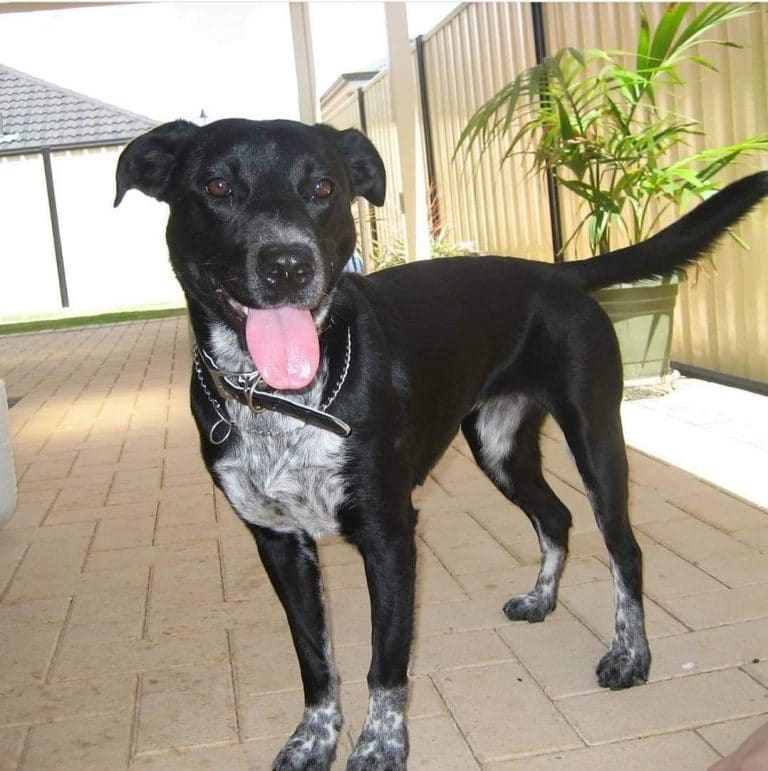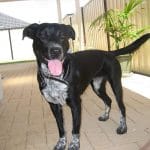 Tanya and Luke
Rang late at night and distressed,that my dog was not well.Was guided and comforted by a lovely lady ,taking time to explain everything to me clearly and compassionately.
The vet Katie was amazing .She made you feel at ease as soon as you met her.SHe had so much love and care in everything she did for Teddy and me.An earth Angel. Many thanks to Tracey at aftercare for her patience. Thankyou to all the Pawssum team .This is a truly wonderful and greatly needed service .Teddy was so at peace ,it will comfort me always.
Brigitte Morandin
We are so grateful for Pawssum and Dr Sharmila for the caring support we received when we had to let our beautiful girl rest peacefully. The at home euthenasia was really well thought out and informative but also so genuine we could tell just how much the 2 vets really cared. It was such a hard experience but it was made so much easier with Pawssum from the reception/admin staff to the vets.
Dominique
Massive thanks to Pawssum and Dr Katie.
What was an incredibly difficult decision for the family to make, Dr Katie reassured us it was the right decision for poor little Digby to end his significant decline and suffering.
With two young children aged 6 and 10 whom had never experienced death before and a husband whom was loosing his best friend, Dr Katie made the process lovely for us all and for Digby.
Having the flexibility of having this service in the home ensured that we went with our own pace, could openly shed tears and had the space to be present or not, to accommodate each of the family members needs whilst ensuring Digby was comfortable and calm at all times.
The paw prints and fur love letter vials were extra special.
I am confident that the occasion has helped us to mourn his death and reflect our last moments with him as being beautiful, which I doubt would have been the case in a vets surgery.
This service was worth every cent and are so grateful for the opportunity that Pawssum offered us all.
RIP Digby, forever in our hearts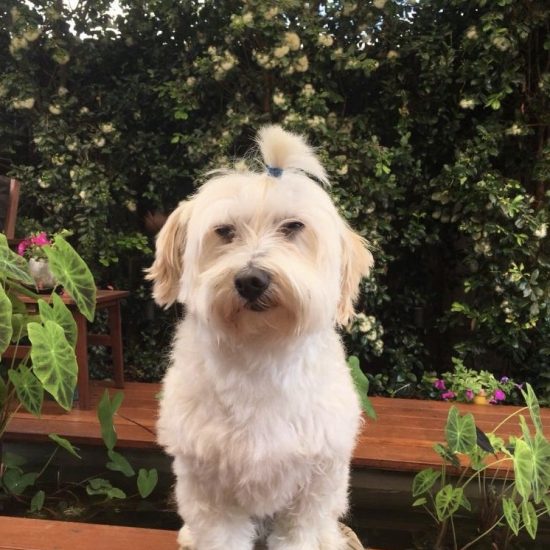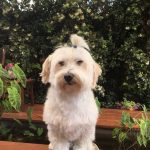 Joanna Carruthers
The Vet who attended was the nicest most compassionate vet I had seen in years.
Margot Wilson
To say the last Good-bye to your fur baby is a traumatic experience but your kind and caring mobile vet made it so easy for our dear Bonnie. Thank you for helping our little friend to find her way to the Rainbow Bridge without stress or pain.
Gerard Sanders
I had the most beautiful experience to let my beautiful little soul of my pet Mylo to rest in peace with an incredible team at Pawssum. Team at Pawssum were so compassionate and amazing. Everything from booking the appointment, getting through the day, making decisions about what to do afterwards, all handled with grace and kindness. They followed up with phone calls and delivered his ashes personally to us soon after. For such an important decision there is no alternative way to ask. Saying good bye to our beloved dog Mylo was so hard and we are incredibly thankful to the team at Pawssum for bringing peace and comfort to our little family. Thankyou Pawssum team!
Daisy Cross
We choose to have a home visit for Kelsey. The vet was very professional and gentle with Kelsey, and explained everything what will happen. At least she was in her home with her family, which made it more relaxing for her than going to the vet premises. And he gave us time to say goodbye. Thankyou dr.Bennett.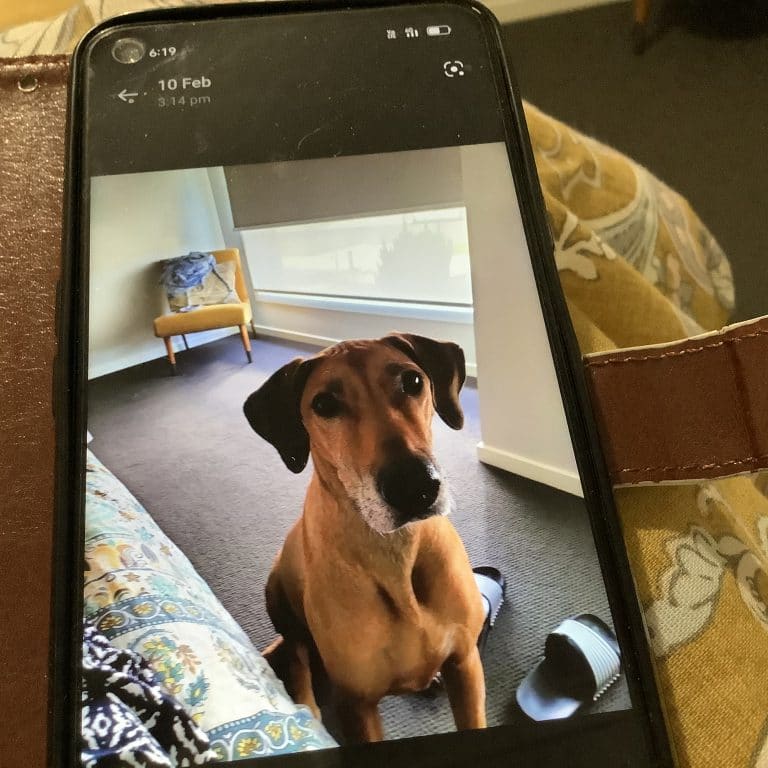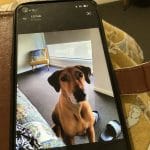 Annette
It was hard to watch her go, but it also wasn't easy to see her suffer without any sign of getting better. It was a hard choice to make but Pawssum helped me every step of the way, and I'm so grateful that a service such as this one exists, so that my girl could have the peaceful passing she deserved. Rest In Peace, Tilly.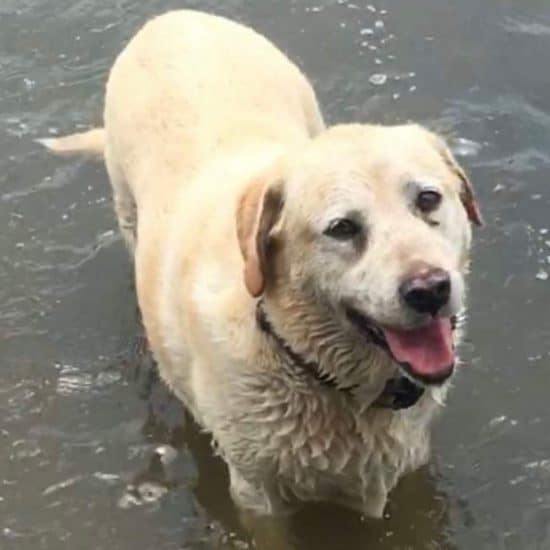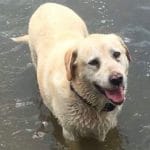 Jack
Tiger had been diagnosed with severe liver disease a few weeks earlier and declined rapidly. I knew that I had to make that call to end her suffering but it was bothering me as she was terrified of car trips and going to the vets, I really didn't want her last moments being stressed and scared, which was why I ended up googling other options and found Pawssum. The lady I first spoke to was lovely and whilst being respectful of it being a heartbreaking time she was really good about making sure I knew all upfront costs and details before locking in an appointment. Dr Stephen Bennett came that afternoon, he didn't rush anything, instead he sat down and patted Tiger for a little while whilst discussing the procedure with me. He was happy for me to be cuddling Tiger when he administered the injections, and was patient with me giving her some last cuddles and allowed me to carry her out and put her body into his car. The whole procedure was outside on our deck which was Tiger's favourite place, so whilst still heartbreaking, I was really glad it could be done in a place where she was at peace. Thank you guys for being lovely, and hopefully the next time I use your service it's for happier purposes.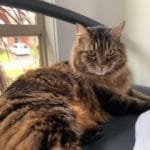 Danielle Griffey
Dr Stephen made this very difficult time as straight forward as could be hoped for.
He was very patient and compassionate.
While I wish that no one has to be in this situation, pawssum made every simple and I highly recommend them.
Much gratitude to everyone involved.
Shaun
The service I received was nothing but excellent. Dr Beshoy was compassionate and caring throughout the whole procedure. Nobody local would come out due to covid. Dr Beshoy drove down from Sydney to Wollongong as soon as he got the message. Cannot thank him and Pawssum enough. Thank you.
I would definitely recommend them and use them again in the future.
Damien La Macchia
Dr Justin examined Charlie and I knew by his sympathetic look what was coming. He explained everything and what reaction to expect . Thank you
David Brown
Vet was thorough and kind.
Gave honest opinion.
Unfortunately our dog had an adverse reaction to the sedative prior to euthanasia.
This was distressing but the vet reassured us that he wasn't suffering.
He carried him lovingly from our home.
The vet allowed plenty of time to say goodbye ( although is it ever enough)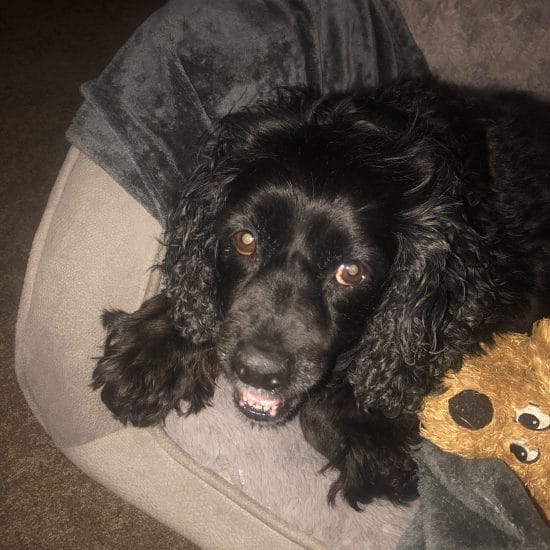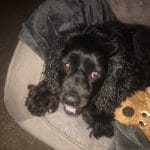 Rachelle niven
I had to make a decision to have my beloved cat Coco aged 21 years put to sleep due to deterioration of her health which happened unexpectedly; something I had been dreading for quite a while considering her age. Pawssum were amazing in organising a prompt house call appointment with Dr Bahaa and the lady I spoke to was very caring and understanding of my stress at the time. Dr Bahaa was also very professional, understanding, caring and compassionate with my pet during the whole procedure, and with me, explaining everything that I could expect as he put Coco to sleep, in a quiet unrushed and peaceful manner. I am so glad that I chose to say goodbye to my pet this way, as she had quite a timid character, but she went to sleep peacefully on my bed with her blanket and me by her side in her own surroundings. Thank you so much for helping to make this just a little easier to bear.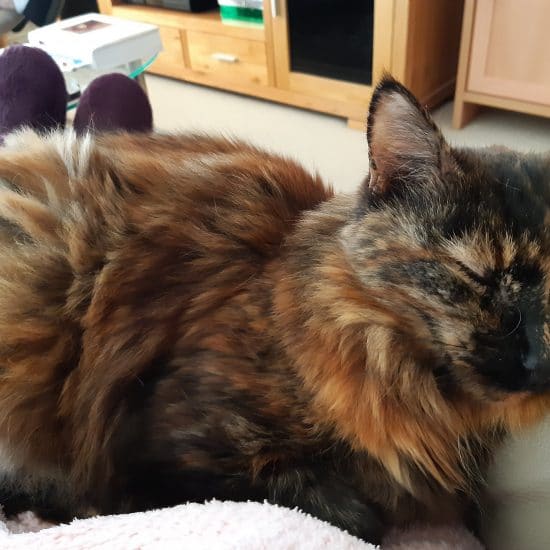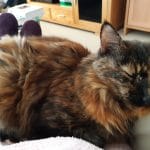 Lian Staben
Thanks Lucy for being so calm and understanding.
You made what was a difficult decision as nice as possible.
Jeff
Dr. Bahaa was fantastic. Very empathetic, kind and professional.
Mike Martens
I found the home Euthanasia service for my dog 'Jess' to be very peaceful and respectful. It meant that 'Jess' was in a non-stressful environment and she passed away very peacefully.
Thank you 'Pawssum' very much for your fabulous service.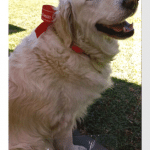 Jill Thomas
Very professional, kind and caring during a very difficult time, would strongly recommend this service.
Jenny Cliff
So this was the hardest thing I have done
But pawssum was amazing
The vet that came to the home was so gentle talking to my dog reassuring him he's going to be ok
Everything was explained to me
Then he gave me as much time I would need to say goodbye
Scruffy was not stressed at all he just went straight to sleep
Thankyou so much although I am grieving at the moment
I think that was the best way to say good bye to my dog after a fantastic 18 years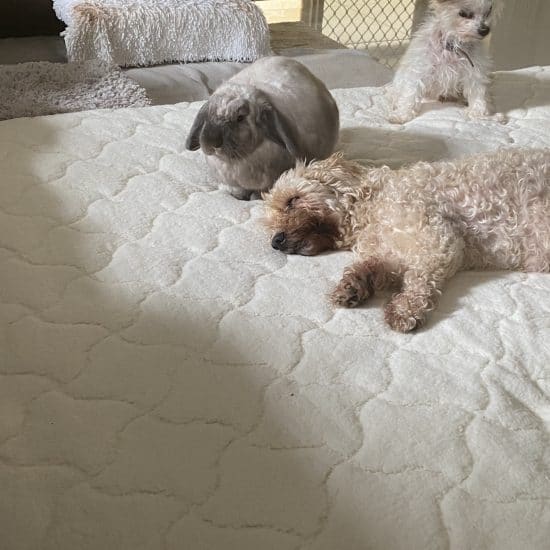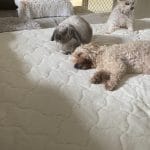 Leanne Murphy
This is an amazing service for a time that is so difficult. Thank you for the compassion that was shown and explaining the process as it was happening.
Leah Fagence
Thank you for allowing us to say goodbye to Dexter in a peaceful and dignified way. Dr Stephen was fantastic and showed empathy in this difficult circumstances and we would highly recommend him.
Adrianna
Thank you for the very prompt service you provided from the time of calling at 4.30 on a Friday night all involved were here in a very short time. It was a difficult decision for us but what a wonderful
person Dr Liyan was she made the entire process easier with her kindness and compassion and we are so thankful to her.
Our little Missy was over 20 years old so such a sad time for our family.
The pet funeral man was so gentle and respectful. As we have never been through this before we cannot thank you enough for the service you provided.
Thanks again
Jerry and Lindee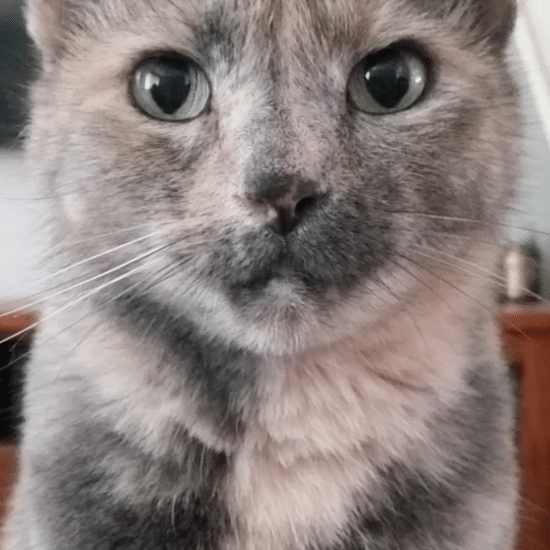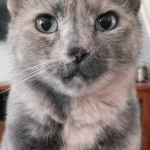 Jerry Downing
On a Sunday I had no idea what to do as my 14yo Toy Poodle became very unwell at the age of 14 years after a history of Kidney/Urinary issues. I googled home vet services and pawssum stood out and I called them straight away. Within seconds of hanging up from my call I received an sms letting me know that a vet would attend my home at 4 pm on that day to attend to our little fur family member. The vet called me 15 mins before he arrived to let me know he was nearly here. Dr Bennett is amazing, he was so compassionate, kind, gentle and caring to us all,(7 of us) he made Milo so comfortable and was always with us all while gently guiding us as to what w as happening and reassured us all that Milo could hear us and feel us as he had a little sedation given before the journey ending. We were all able to cuddle and hold him before Dr Chris placed him in my daughter's arms for his final goodbye before closing his eyes for the last time on earth. The during, after care and follow up care is absolutely above and beyond, every point of contact with Pawssum staff has been so easy. Thank you for making our very heartbreaking day a better one. Thank you all so much. I couldn't have wished for a better send off for our furbaby.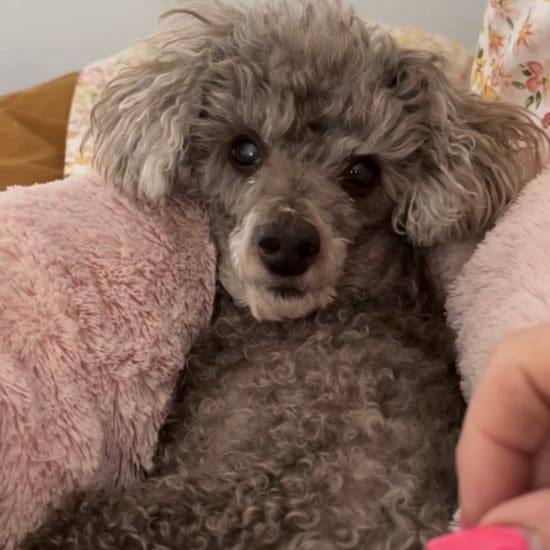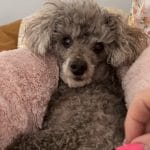 Jacqui & Georgia
From my initial phone call to vet visit Pawssum were professional, compassionate and easy to deal with. It was time to farewell our beloved Levi and to be able to do this at home just seemed right. The whole family were so grateful that we could surround him with love as he passed. Pawssum made this time much easier. I will recommend your service to friends and family.
Carolyn Larsen
Great service. Available when needed. Dr Beshoy very understanding at letting us say goodbye to our 16 year old Johnny, after he explained his concerns and options to us. Having the comfort of home and family surrounding him made the process a little easier.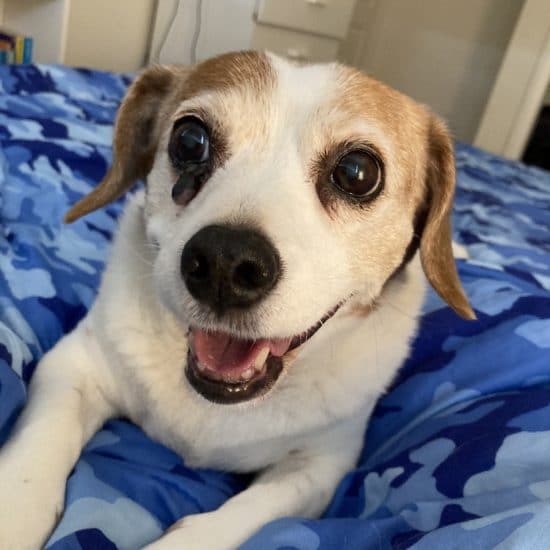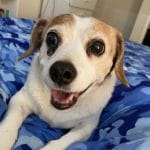 Jenny Egan
The veterinarian was sympathetic and efficient, dealt with a distressing situation with calm empathy
Kevin Clarke
Coco just diagnosed with pancreatic cancer and was in severe pain…
We would like to thank Dr Stephen for taking the pain away from our beloved girl Coco.
His compassion and understanding put us at ease.
Coco passed away peacefully in our arms on her favourite blanket .
Thank you Pawssum for your wonderful services. ❤️❤️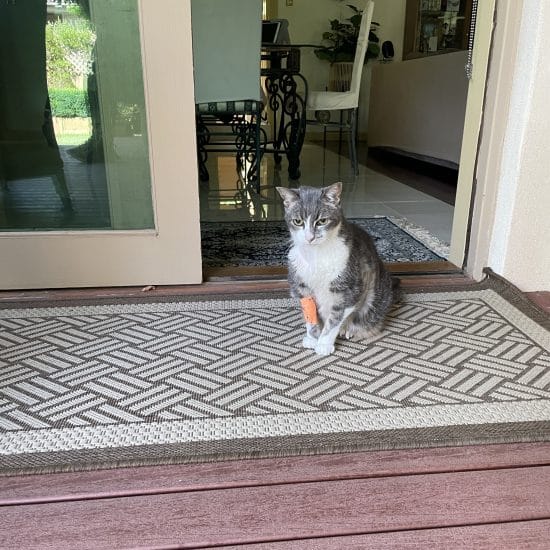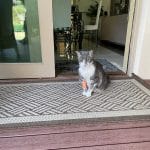 Francine and Richard Beker
Dr Stephen was so caring. He was very sweet knowing how hard things were. Having coco with her family around her and in her bed was so beautiful. She was able to be put to rest in her favourite part of the backyard. I'm so grateful to Stephen what a kind young man. He explained everything to us so we knew what to expect. If I ever get another dog I would use Pawssun for all vet visits.
I also like to thank the ladies who rang me to arrange the appointment, they were so comforting. What a fantastic service. Can't thank you all enough. Kind regards Laura
Laura Lacy
Dr Stuart was very professional and understanding regarding putting an end to Simba's suffering. Our pet dog was 13 years old and had a good life.
Alan M Robertson
We would like to thank Dr David for enabling us to have such a peaceful farewell for Charlie.
Michelle Wilkinson- Chee
Great service dr Kerri was fabulous lots of care less stress for my 15 year old cat and me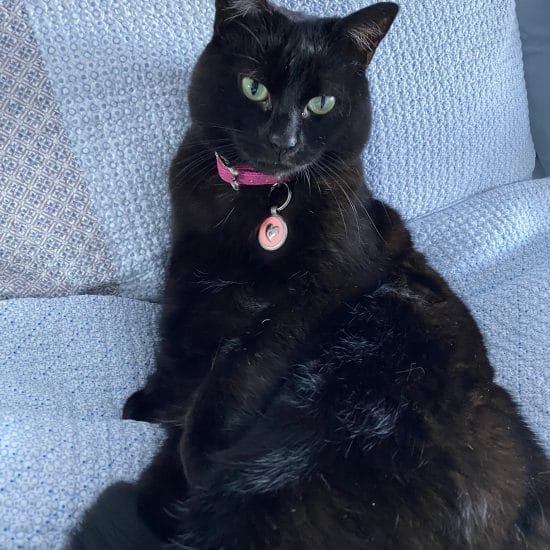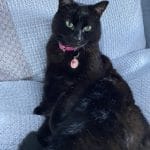 Julie mahedy
Rusty, our nearly-19 year old beautiful boy was peacefully euthanized by Dr Stewart following illness. From the first phone consultation, the team at Pawssum demonstrated empathy and a very high level of professionalism. Dr Stewart explained the process fully on arrival, provided time for us to process and say goodbye, and ensured our boy was as comfortable as possible throughout. He was kind, efficient and professional and we were very grateful for his approach on the day. Rusty was wrapped in a soft blanket, placed on a cat bed and carried out with care and dignity – thank you, Dr Stewart. We wouldn't hesitate to recommend Pawssum to our family and friends.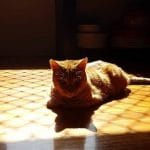 Clinton and Melinda
Stephen was so professional even had a tear in his eye, it's never easy.. 100% recommendation too anyone in need of this service..
Happened so fast w the cancer, n life ey!!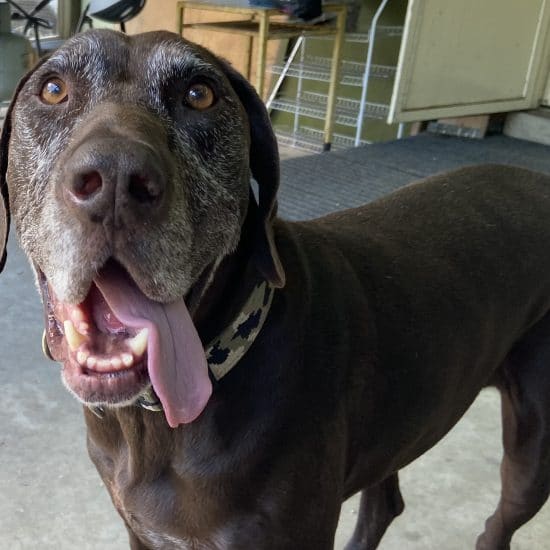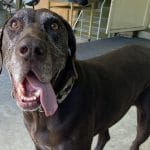 Nathan Remyn
Very very happy with the service from pawssum vets. Respectful and courteous staff. My cat passed with dignity and peace.
Graham Andrew Viecelli
very happy with the service that was done
gordon hiscock
The Pawssum Company is easy to deal with and very parfessional.
Dr Stuart attend our dog Django. Dr Stuart could not have been helpful, compassionate and understanding. He made a very difficult & sad experience as comfortable as possible for us.
Dr Stuart should be proud of his work and is a true Professional.
Lynette & Graham Sims.
Graham Sims
Service was incredible. Dr was very kind and explained the process before he started. My cat Bonnie went peacefully in her home environment. Highly recommended using Pawssum.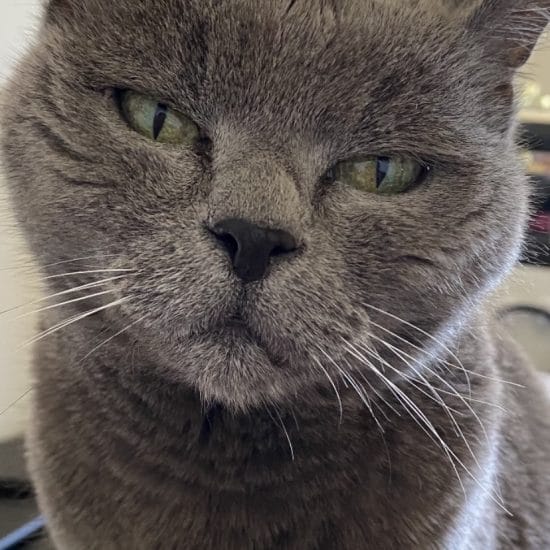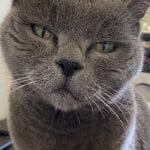 Jesbeen
I could not have happier with the service received during our time of need. I would recommend pawssum to anyone.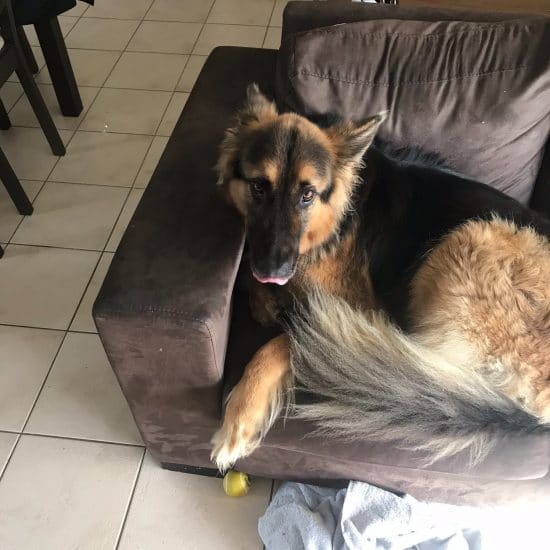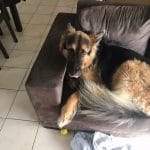 Amanda Hanley
Pawssum, the vet and the crematorium representative were all sympathetic, gentle and understanding. They made a difficult time less stressful.
David Griffiths
Thank you very much to Dr Beshoy for your extremely professional & gentle manner while dealing with my beautiful cat Misti. I was beside myself & I was in such a state & DR Beshoy helped to reassure me & explained everything to me about what was going to happen. He was very gentle with Misti & I was so pleased & he even wrapped her in her bunny rug & then into another cloth for me so as I wouldn't be more distressed. The service was very good & kind & I appreciated the support that Dr Beshoy extended to me. I shall be recommending your business to all my friends & colleagues.
Thank you & kind regards Denise Walsh
Denise Walsh
I was very pleased with the way my beloved pet was treated…Dr Stephen was very
Compassionate in the way he put my pet to sleep..I have had another pet done years
ago and the experience was quite traumatic for both myself and my pet…so glad I made the right choice this time by contacting pawssum I highly recommend them.
Catherine
Everything about the process with Pawssum is designed to lighten the emotional load of saying goodbye to a beloved family member. Making the booking is easy, and the vet was very gentle and calm, with us and our dog. Highly recommend.
Tracie Lee McBride
beautiful..quiet..peaceful.
Just how we wanted it..
Tracy Hancock
The Vet from Pawssum was magnificient and conducted the Euthanassia exactly how i had asked him to do , I can't pretend That my heart wasn't breaking and through the tears i hated every second that he was prepping Hamish, i wanted him to stop over and over again, But Hamish was loosing his health battles i couldn't let him suffer. First he was Sedated So he felt no pain when the final Dose was administered and he left us without a whimper. My heart goes out to you all who have to go through this agony with your pets, you dont have to like the process but i have no hesitation in reccomending Pawssums.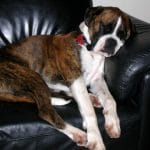 Ian Hodson
I really appreciate you coming out late Saturday night (11p.m) to relieve Kodi's suffering. Thank you to the Doctor,i think his name was Dr.Boshoi.He was very nice and considerate and explained things through the process. Also, thanks to Tanya for getting Kodi help so quickly and for being so caring. Thanks to all involved.
Steve Murphy
Thank you for providing this service that allowed us to say goodbye to our much loved TT Dommie.
Professional Caring and kind
Sue Haines
It was time to say goodbye to our beloved dog
The vet was very kind professional and respectful
at a very stressful time.
Our dogs passing was very peaceful
Linda McDonald
Dr Julie came to our home for euthanasia of our beautiful cocker spaniel pippa in her own beanbag
Julie was so kind and patient in the midst of our distress
Would highly recommend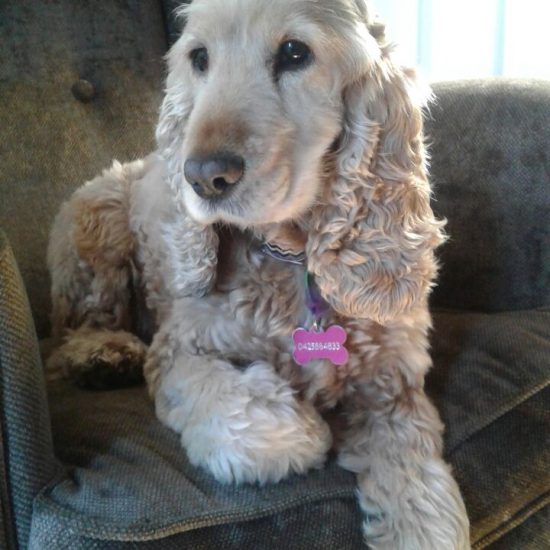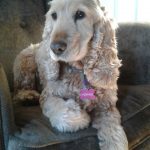 Nicole
In our moment of sorrow. Peter and the team at pawssum made our very hard decission to put our beloved Maggie to sleep forever to be as comforting and gentle as possible. THANK YOU SO VERY MUCH.
Craig
The vet was compassionate and very understanding.
Paul
We requested a vet to initially come home for a consult on our pet Chubba. Dr Beshoy arrived within an hour of the call. While the consult turned into a a peaceful euthanaisa, Dr Beshoy was so patient and understanding, he allowed us to take as much time as we needed and explained everything in a kind and compassionate manner. He was so helpful and allowed us to grieve and explained the next steps. We were so grateful to have someone like him there.
Jessica Singh
We had to say goodbye to our beautiful 13 year old Australian Cattle Dog last week. I originally chatted with someone on the website and they were really nice when I explained what was going on with Jasmine. They arranged a call back that day. Then the next day a peaceful euthanasia was arranged via phone call for the next day. It happened very fast but I think in our instance it was necessary and I was grateful for how quickly it was arranged. Our girl was suffering. The vet came in the morning and he was very nice and understanding. We said our goodbyes and a few days later her urn with her ashes was returned. This is a great service and everyone has been very supportive and kind. I would recommend peaceful euthanasia at home for your pet. It's hard to say goodbye but I'm the comfort of your home makes it better for your pet. Pawssum is worth it.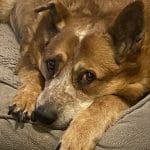 Lisa Findlay
I contacted Pawssum late afternoon on a Saturday. They were very responsive and compassionate about my situation. The quality of life of my dog Bella had a very quick downturn and the decision to have a peaceful home Euthanasia was agreed upon.
Sunday afternoon soon approached and the vet was absolutely kind with Bella. Not long after she was picked up.
It was a very hard day but the process was very simple and made it sort of easier to deal with the loss of Bella.
Highly recommend.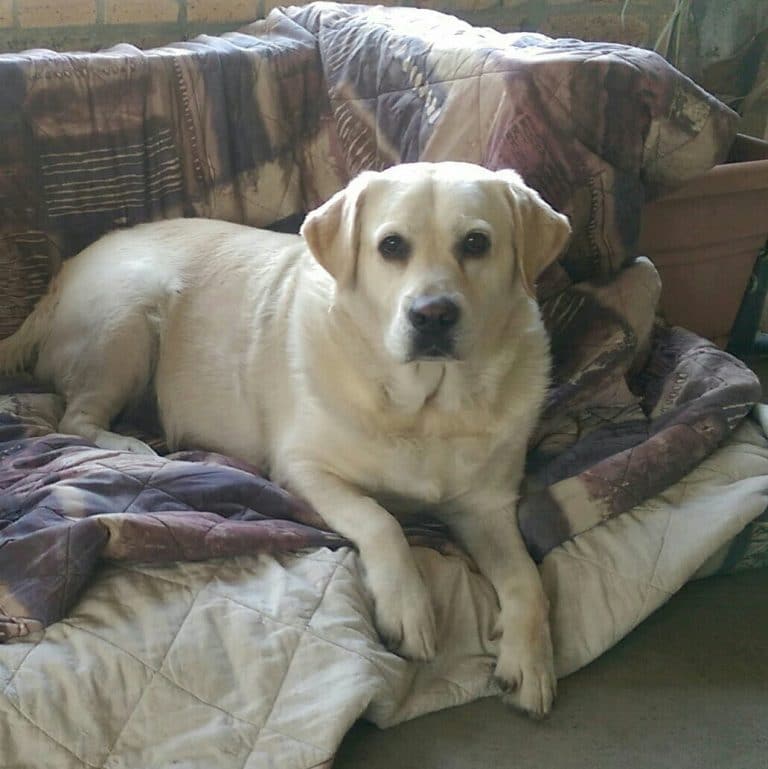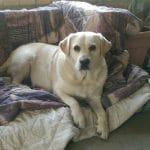 Donn Gibson
After a lot of decision making on how we were going to get our old dog Oscar put to sleep peacefully and be by his side when it happens in this lockdown world we are in, Pawssums was the perfect choice as they came to our house.
Dr Beshoy was very respectful of the whole situation and it ended up being the most peaceful send off I've ever seen. Pawssum took care of the cremation and organising the return of Oscar's urn. Would definitely use them again.
Robyn Lenton-Vidler
We were fortunate enough to stumble across Pawssum in our desperate need for a home Vet service to help euthanize our beloved 14 year old Lab. Given the difficult circumstances we are all operating under with COVID somehow they were able to bring what we needed together quickly, compassionate and sublimely professional.Dr Bennett was just what was needed to ease our beautiful girl to a better place. Pawssum made it happen.
Cant recommend Pawssum highly enough.
5 Stars is definitely not enough to reflect the service we received.
John
Doctor Stevens care was greatly appreciated. Highly recommend Pawssum.
Wayne Pascu
Every thing was done very professionally
George Josephus van der Meulen
Terrific service which i would highly recommend as our dog was 16 and was very unwell.
The euthanasia was very peaceful for our dog who is anxious when visiting
the vet.
Barbara Gavin
I can't thank your wonderful vet, Stephen, enough; his kindness, compassion and personalism was such a comfort in caring for Velvert His true love of animals was so obvious and we will always be grateful. I whole heartedly recommend Pawssum to care for your pets in their own home. They are transparent, reliable and sincerely caring x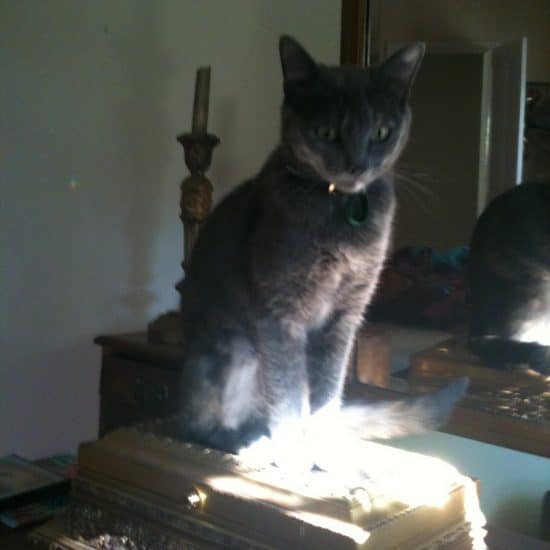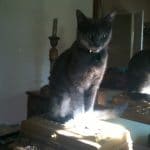 Tracie Taylor
Dr Niquet was compassionate and caring during the process explaining every step and ensuring we were comfortable with what she was doing. She never rushed us, she enabled us to say goodbye in a calm peaceful way.
Cynthia Ingram
Thank you for coming out to my home, it was so stress free without any fuss. Matty was able to sit in her special place and peacefully drift off comfortably to heaven. She will be in our hearts always and sadly missed. Thank you so much to Pawssum Vets for making this easy for our family.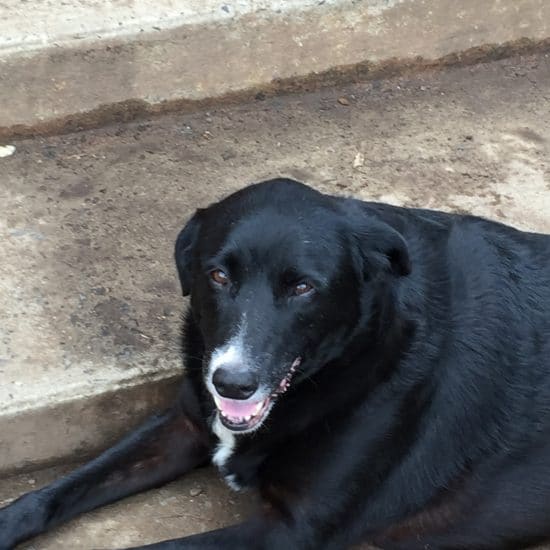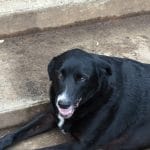 Johann Doyle
Our old puppy girl was put to sleep and Dr Stephen was fantastic, we will ask for him again when needed
Yolanda Perin
Pawsumm was very empathetic and sympathetic when I contacted them. Dr Shadi was very kind and calm and made the euthanasia process comfortable for our 17 year old girl Sally with my daughter and myself
. The aftercare team have been very helpful with choosing the right package for us to get Sally back to us.
Vanessa Lander
It's so hard to realise you have to choose the day of your loved one.
From start to end everyone I dealt with was so compassionate and understanding.
I cannot praise all involved enough.
Thank you
Catherine Brookes
Thank you sincerely Dr Bahaa for your warm and reassuring presence at the end of our beloved standard poodle Mimi's life. We are so glad we chose home euthanasia as her sister Coco was also able to say goodbye. We will continue to use Pawssum for vet visits for Coco. Much nicer environment for all.
Helen Pike
Dr David was so wonderful! He was caring and compassionate and was so lovely to our beloved cat. It was a sad and difficult occasion and Dr David was very patient and provided exceptional care. This man was born to be a vet!! His love for animals is very obvious and Dr David's caring nature towards people is just lovely. We thank you from the bottom of our hearts.
LeeAnne Smith
The vet was extremely kind and compassionate, and treated our girl beautifully in a heart breaking moment
Thankyou for helping her pass peacefully
Kim
I would like to thank paussum and Dr Bahaa for being so efficient in getting me and my family a appointment . So my baby boy jack ( chan chan ) didnt have to suffer in pain for to long. From myself and my family a big Thank You .
When the time comes for us to get another fur baby we will be coming back .
Charmaine
The Vet was compassionate and efficient at a very difficult time for us.
Russell Clifford Lain
Words cannot express how grateful I am that I was able to have my cat – Noodle – euthanised at home, on the deck, in the sun, surrounded by nature on my lap. Vet David was wonderful, respectful and not rushed. I can't thank him enough for helping make a difficult moment that bit easier.
Janet edwards
Thank you for helping us at what was a very difficult and highly emotional time. Stephen was patient, compassionate and completely understood our needs throughout the whole process. Saying goodbye to our beautiful Bonnie after only four short years was absolutely heartbreaking and he allowed us to take as long as we neeeded to do this. He was gentle with her and with us. I would recommend Pawssum to anyone who has had to go down the same road as us and wants to do the best by their furry family member.
Sue Gibson
Sadly yesterday we had to put our big baby girl to rest, Pawssum was absolutely Awssum. They understood how difficult it was for us to have her put to rest. They made it easy for us they showed empathy, sympathy and they felt the love we had for Missy…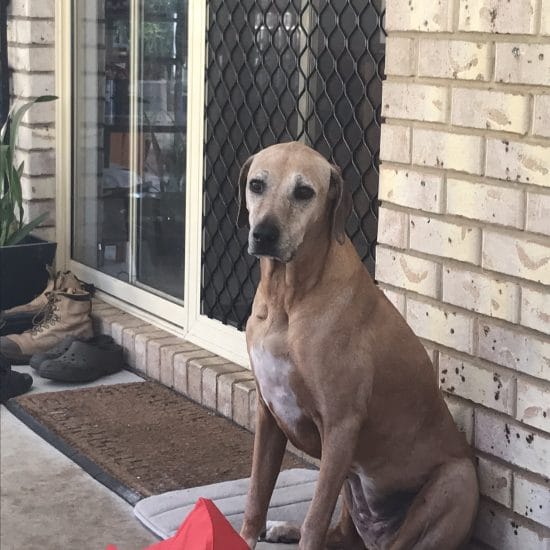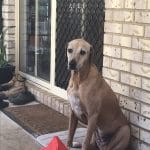 Tina
I just wanted to so how thankful I am to have chosen pawssum for peaceful at home euthanasia for our beloved dog of 15 years. From the first initial phone call, to the incredibly supportive attitude of vet Peter – compassion and care was second to none. You guys made such a difficult time feel so peaceful and comforting.
Johnny Vogiatjis
It was a peaceful and gentle farewell. Dr Bashoy was quiet and calm and professional and was led by my wishes. This was the best farewell I could give my cat and have already told all my pet owning friends about this service. For my cat to die at home in her bed without having to drag her to the vet was worth it. Thank you to everyone involved for being kind and caring.
Joanna mckenzie
The staff at Pawssum were just amazing. When arranging for our dog's home euthanasia they were kind and so helpful. The vet that arrived at our house was so gentle, patient, kind and considerate. Having our boy put to sleep at home was so much less stressful for us and him. We got to say goodbye to him and watch him fall into a deep and peaceful, pain free sleep in the comfort of his home with all of us around him. Thank you Pawssum for making this possible.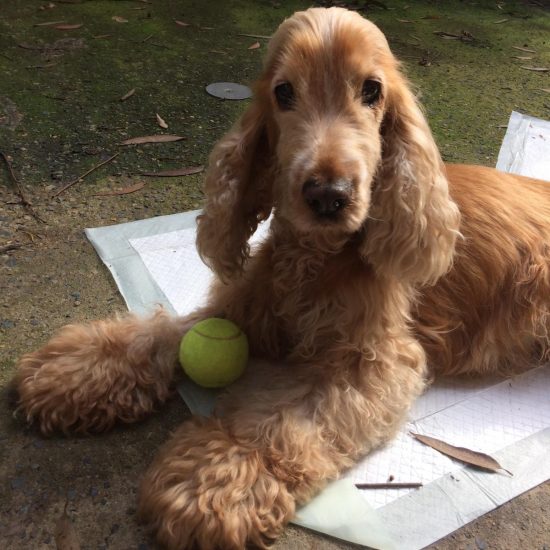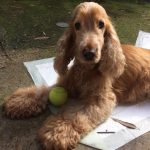 Chareen Boake
Today we had to put our most loved and precious little girl Ruby to sleep.
Ruby was 17 and was ailing and we had to make this decision which was very hard for myself and my husband.
We phoned Pawssum mobile vet 🐶 and
Dr Baha had seen Ruby in the past and we wanted him again .
Dr Baha is a wonderful man, he explained what was going to happen with Ruby and carried out the procedure with dignity for Ruby and us.
We cherish the time we were given with Ruby at this time.
Thank you again for your wonderful care and support.
We strongly recommend this wonderful service by Pawssum
Helen & Paul
Helen & Paul Morgan
Thankyou so much great service
Wayne Manuel
Your lovely team and Dr Kerri were so compassionate. It was extremely difficult for me and it was lovely to have support at this time so our sweet boy could go in peace. Thank you all from the bottom of my heart.
Shannon Markham
Wonderful and caring service provided
Will definitely recommend to anyone needing the same service we needed
Symone Redhead
We where very happy that Dr. Beshoy was able to come to house and see our dog Cleo. He was very kind and caring, he explained Cleos condition and what the our options where. He did not rush us into our decision and gave us plenty of time for us to say our last goodbyes. I am very grateful for the time he gave us.
Angela Cavallaro
After 17 wonderful years with us, we had to make the heart wrenching decision to put our beloved Benny to sleep. I stumbled across Pawssum while investigating the process of euthanising a pet and am so incredibly grateful I did.
The team and Dr Ivy were so supportive and caring throughout the entire process. We will be forever grateful for allowing us to spend our last moments with Benny in his favourite bed and surrounded by his loving family.
Thank you from the bottom of our hearts Pawwsum, for your amazing service.
Liz Didilis
Thank you so much for looking after Pepper. Dr Beshoy was a kind and compassionate man..Very impressed with your service.
Greg McDonald
Thank you to Dr Justin to help us with our difficult urgent decision to make regarding Brandy. His kindness, compassion and his explanations made this very difficult time smoother. Our beloved 13 years old boy is now in peace.
Virginie
After a misunderstanding with the booking, the Pawssum team jumped in at 10 pm two nights before the assigned booking time, contacted a vet and confirmed the visit would take place as originally planned.
On the morning,Dr Ingrid provided a very compassionate service, allowing 2 very distressed pet parents to say their goodbyes in our own time before administering the medication as planned. Thank you to the Pawssum team for making a very difficult time more bearable.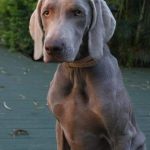 Andrew Davison
A big thank you to Dr Beshoy for his kindness in dealing with a difficult situation he fully explained our dogs situation and our dog Dare even welcomed him to our home for her final journey again thank you to all staff Chris and Alan
Alan John Dargan
Thank you to Dr Shaid for his kindness and compassion with my difficult decision to make regarding Lexie.
Jane Evans
Dr Stuart was very caring in a very sad time.
Thanks.
Russell Maynard
We had the vet Dr Shadi come out to us. He was a very compassionate man who explained everything to us , he was kind and considerate as he helped our senior soul Fonzie cross over the rainbow bridge. We cannot fault them and will be using them again in the future.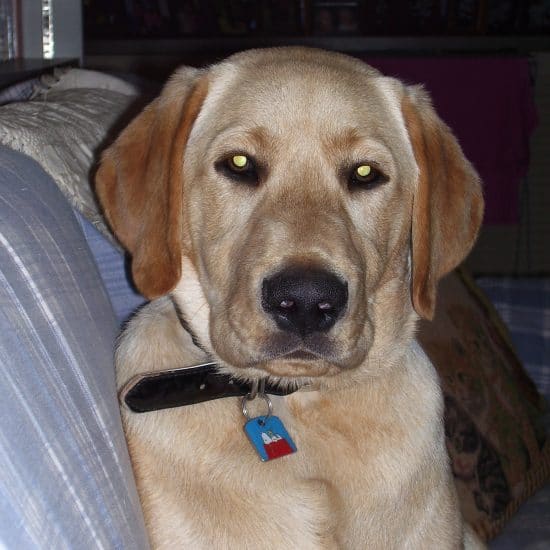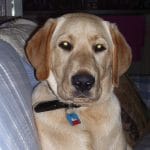 Tina Jones
Thanks for such a caring and supportive service in allowing my beautiful girl to be peacefully euthanised at home.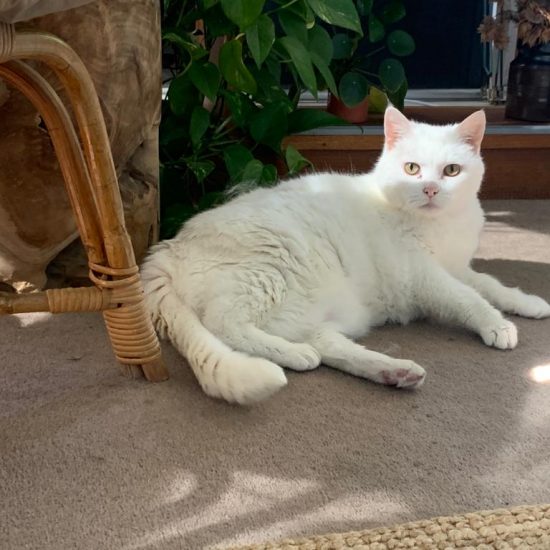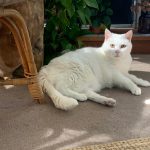 Cathy
Pawssum is essential service that is there and does what it says.
Very Very sad and distraught with the passing of Goldy who after 11 years was always with me work and home.
At all times all of the people involved were helpful kind and considerate.
The vet was special he organised the picking up from my place.
Nothing was an issue.
Thank you very much for being there.
Mark
Mark Mader
Lauren was wonderful at what was a very difficult time for me. She was patient and compassionate and even though it took quite some time to euthanise Charlie due to his bad veins (his poor little heart was so damaged he was not pumping enough blood to his extremities) she persisted. I was able to hold Charlie close to me the whole time and he was not distressed in any way and she even took a paw print for me. She made a very sad time for me so much easier with her compassionate and patient demeanour. I would certainly use this service again.
Linda O'Hara
I cannot thank you enough I phoned Sunday morning as our beautiful dog Misty had taken a turn for the worse over the weekend, Dr Scott was there within 2 hrs explained how and what would happen. It was very peaceful and allowed our family to grieve for our much love dog in our own home, excusing himself which was lovely as we said our final goodbyes
Highly recommend there service for a very difficult time when putting down your beloved pet
Thank you
Megan Arndt
I can't thank you enough for how caring and understanding from my Initial phone call to the beautiful lady I spoke to on the phone to the vet the lady that took my beautiful boy it was just the most beautiful and loving way to say goodbye to my boy and I thank you
Avanne Arnaya
Very pleased with the whole experience under very trying circumstances for us. Dr stefanos Took his time, explained the process and made Cleo very relaxed. Very happy to recommend his services
Gwenda and Michael
Vet Peter was very efficient and understanding at this very emotional time. It all went smoothly and I felt I had made the best choice for my furry friend.
Sandra whitbourn
Good morning
It was a difficult experience made all the better by the vet. A charming lady, a credit to the profession.
Thanks
Russell
Russell Smail
Thank you to vet Peter for his compassion and understanding. Peter helped Molly have a very peaceful passing and showed humility and a natural understanding during a very traumatic time.
Suzanne
Dr Peter was very caring and professional and ensured Millie travelled over rainbow 🌈 bridge peacefully.
Louise Vogt
Dr Stuart was such a source of comfort at such an aweful moment in our lives. He explained everything clearly, he understood our pain and he was so respectful to our beautiful boy Jasper as he performed the procedure. I will be forever grateful that Jasper's final moments were at home with us and in such good hands..
Colleen Chapman
We sadly had to put our elderly dog to sleep and were told about Pawssum by our vet.
Dr. Beshoy arrived within 2 hours of us making the call. He was very respectful and caring, and explained everything step by step. It allowed us to have our Edie pass peacefully at home. We would highly recommend Pawssum to others.
Miriam
We couldn't have asked for a more caring vet at this very sad time. He was on time and very empathetic. We would definitely recommend this service.
Gill Booth
I just wanted to say that you guys were extremely professional and compassionate and delicate.
It made all the difference to me in a really tough time and making that tough decision.
It felt wrong and just weird calling up, (basically shopping for a euthanisia service), vets and trying find a home visiting vet and a suitable time and honestly this service was extremely easy and gave me peace of mind.I tried at least 4 vets and it got really draining emotionally repeating myself and not being able to have a vet come home on a specific day. Pawssum took my call, organised everything within the same day and had a vet at my home. I was impressed and they provided me with the peace of mind I was looking for.
I don't care about the cost. All that mattered to me was that I could organise a time that suitable and I didn't have to drag my dog to a vet.
In his last moments I wanted him to remain comfortable and at peace at home with my family.
When I called up the first time the lady was extremely caring and actually said I'm sorry for your loss, this must be a difficult time and after calling 4 vets earlier you guys were first people to say this to me and I really appreciated it.
It is never easy making that call and putting your pet down but Pawssum were professional, quick to organise everything in the same day when I requested a specific time, extremely compassionate and friendly.
The vet Dr Beshoy was extremely compassionate and professional as well and we all appreciated that too.
Thank you so much for making this trying time easier for us and making it all go smoothly.
Manish chandra
We could not have been more at peace with the two staff the respect and kindness shown to Gwen and her family was so comforting so a heartfelt thank you from Gwen's family
Vicki King
My family and I would like to thank Dr Amanda and all the staff at Pawssum. They were very kind, caring and accommodating when we had our beautiful old dog Punter euthanised at home.
Belinda
Pawssum provided excellent customer service. They were easy to get hold of and their communication in organising matters was seamless. The appointed vet, Dr Callie, was lovely and very efficient.
Lynn
Dr. Yeoh was so kind and supportive during the peaceful euthanasia of my 13 yo shih tzu Sophie. She was compassionate and caring and made a very sad situation quite dignified for me and my dog. I would highly recommend pawssum.
Anne O'Sullivan
Our sincere thanks and appreciation to Dr Gary Jocum who was extremely kind, understanding and supportive.
Sheela Ramakrishna
Terribly sad time for our whole family and escalated too quickly but you rearranged your schedule to get to us, you were sensitive and kind and guided us through, respectfully giving us the space to say our goodbyes. One of the worst days of our lives but very thankful for your help at this time
Chris millar
I could not have wished for a kinder, more gentle send-off for our beautiful Bengal, Nina. Dr Shadi was compassionate, explained the process clearly to us, and was kind and gentle with our little girl. She was treated with love, care and dignity, quietly going to sleep with a sedation before being euthanised. I'm so pleased we had this done at home, as Nina was able to drift off to sleep in the comfort of her favourite place. She deserved no less. Thank you, Dr Shadi and Pawssuum. PS: Feedback form is not allowing upload of photo.
Neil D Payne
I could not have asked for a better vet. Thank you so much for your caring service. My dog was comfortable and you made me feel at ease. It's so much better to be at home with a vet who truly cared for my dog and for me.
Deborah
Dr. Estafanos was very kind, compassionate and understanding at a very difficult time.
Dr. Estafanos examined Gizzmo and agreed it was his time, then explained the procedure.
Gizzmo had a wonderful send off and went to sleep peacefully.
Thank you for helping make this day something to remember that was filled with love and dignity for my beautiful fluffy puppy.
I would highly recommend this service.
Thank you
Joanne Ross
Very Happy with the service that Pawssum provided. Dr. Beshoy explained everything very clearly. he was respectful and Sympathetic towards the dog and the clients needs. This made it a lot easier having the dog Euthanased at home in her own Environment.
We would be happy to recommend your services to our friends.
Regards John and Paulette
John Gillette
Our beautiful Mia went to sleep peacefully, surrounded by her family and in her home.The service we received was amazing. The beautiful, caring and understanding staff were wonderful. Dr. Estafanos attended, he was so kind and gentle, gave us time to say goodbye, explained everything and was so caring to our darling girl. We cannot thank you enough and would highly recommend your services. Thank you so much
Regards Helen Ogg and family
Helen Ogg
Dr Beshoy was calm, kind and respectful. He made saying goodbye to our sick little dog a little easier.
D. Kohalmi
We had to make the heart wrenching decision to have our dog put to sleep.
Pawssum were great,from start to finish. The vet that attended was awesome. He was so kind and caring, did not rush us and was very considerate throughout the process. We were all able to be with her for her final moments, and she was able to spend them in her own home.
I highly recommend them.
Tara Salvaterra
Very professional, caring sympathetic service. Exceptional understanding of the family needing to grieve and say goodbye.
Only bad point was the 4 hour wait for vet. Understandable when times are busy. Plus not knowing what happens to Max until we recieve his ashes. Feeling a little empty. Again probably just us not asking enough questions in such a sad time. We miss him so much…💔
Paul Balchin
Everyone was fantastic and treated us with great care and dignity. We all laughed and cried together during their time with us while our girl passed on. Best of all our girl left us extremely comfortably with Lisa providing a mink blanket for her to travel in comfort and style.
Maria Cooper
Excellent service. As soon as you answered my phone call you were all so kind and caring. Thank you for helping to make Dolly's death as peaceful as it could be.
Maureen Allan
We had to make the hard decision of putting our baby to sleep, we didn't want him to be put down in a vets office.
Our vet was absolutely amazing, he was kind and gentle, it was such a difficult choice but I am so glad he was in the hands of your vet. Thank you so much for being wonderful to us during this very hard time. Regards The Di Raimondo family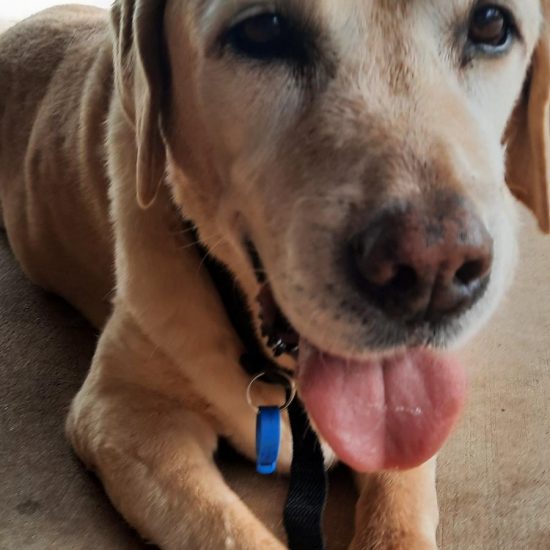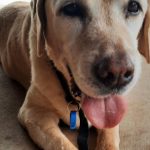 Samantha
Very professional and caring service when my 18 year old cat Jasper had to be euthanised. He was able to stay in his own home, able to be peaceful and loved to the end.
I can not recommend their service enough.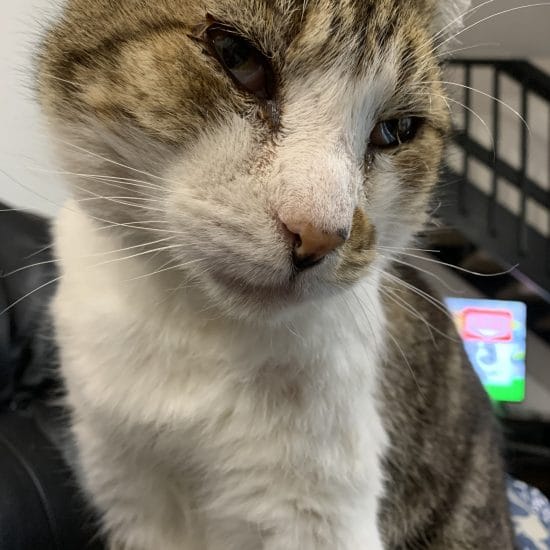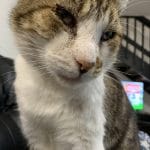 Sarah Baxter
It was the most humbeling experience i could have had ,
This was the 1 thing that made me feel that i was doing the right thing for my sick baby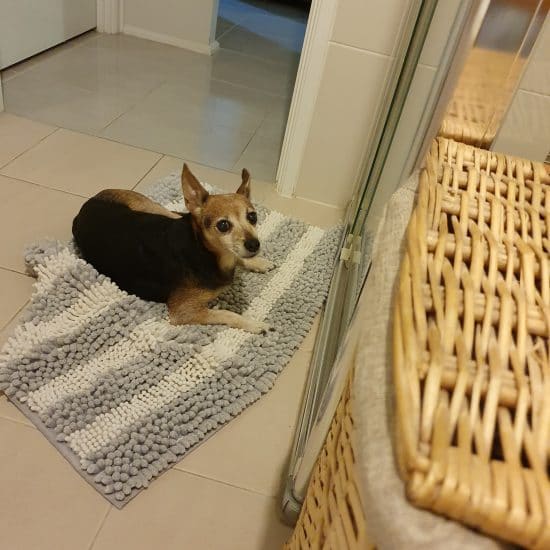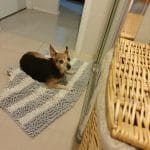 Eva Marcikic
Thank you so much for your prompt, excellent and compassionate service. From our first contact you went out of your way to help us through the very traumatic decision of putting our fur baby to rest.
The Vet you chose for us was so kind and compassionate and explained everything to us so that we could make an informed choice on the best option for our beloved 14 year old Labrador, Charlie.
She is now in a better place with no more pain and whilst we are all devastated we know we made the right decision for her. Being able to arrange it all at home so Charlie was in her own home, on her favourite bed and surrounded and cuddled by her loving family was also so much less traumatic for her. The whole process was very peaceful.
Thank you so much for going above and beyond to help us at a very difficult time.
Kind Regards,
The Evans Family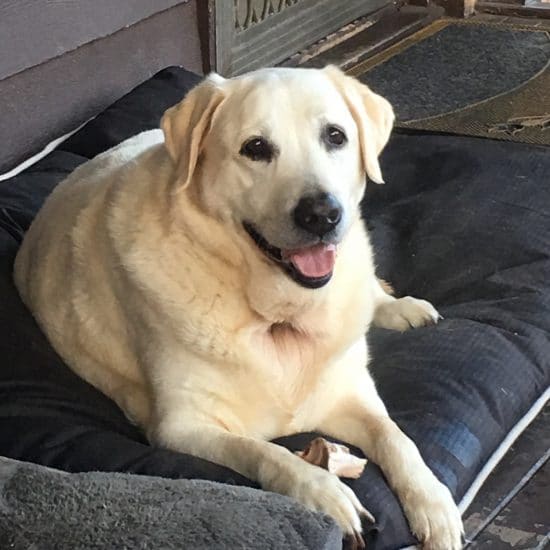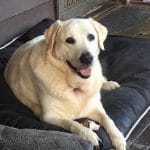 Harold Evans
We had to go through heartbreak and have our border collie put to sleep. As I couldn't speak I messaged pawssum and received a instant reply. Very helpful and caring lady helped me organise a vet to come out within a few hours. She kept in contact throughout the process and the vet who came out was so caring and kind. As much as it broke our hearts knowing our furbaby was in such good care made us feel at peace and safe. Thankyou to all
Michelle
Justin was so compassionate and empathetic when he came to help our beautiful Ruby over the rainbow bridge. It absolutely broke our hearts to say goodbye, but his manner made the whole thing just that little bit easier. The communication from the time I contacted Pawssum was excellent. I'd definitely recommend them, and will use them again if the need arose.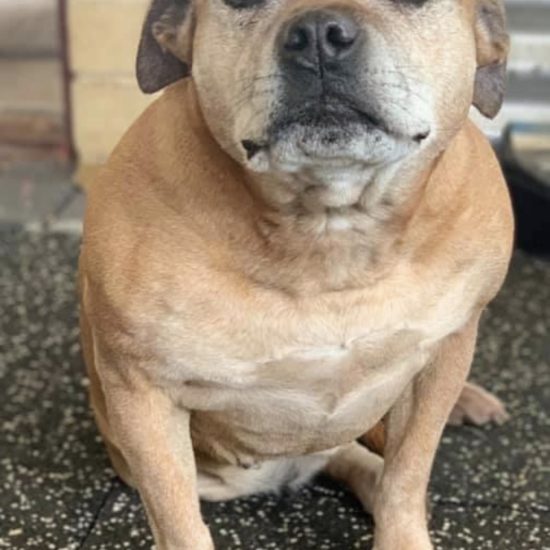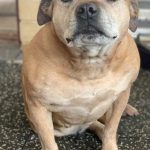 Alison Barton
Vet was polite and professional, no issues with the process.
Jason Ulbrich
You made the very difficult time so much more pleasant.
The vet was sympathetic and patient and I really appreciated your service and would recommend you.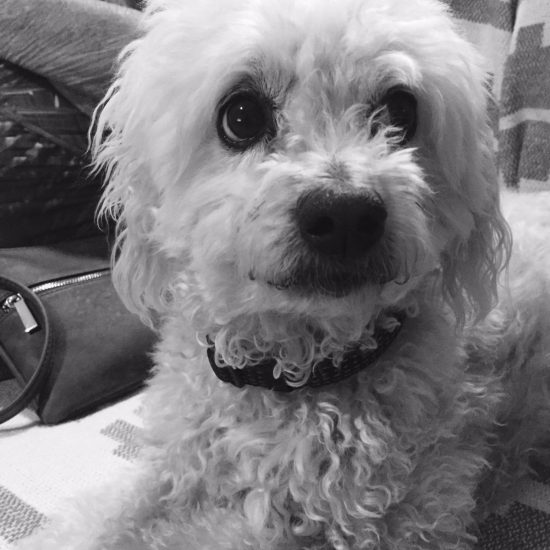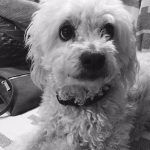 Dawn Livingstone
I could never have taken my beloved 16 year old friend to our vet. She would have been immediately terrified – no fault of the vets, that's just how it was for Bella. In the end she was tucked up in her bed, calm and with me by her side. The service and flexibility from Pawssum meant that an ailing loved one didn't have to endure unnecessary hardship. When we needed to move the booking a day earlier, we were grateful to be so accommodated. That we were dealt with with such care and compassion by all staff members made all the difference
Victoria Veitch
Dr Celest was wonderful and made a very difficult decision a little easier due to her caring and empathetic nature. RIP Buxy cat
Susan McGregor
From the time I made the appointment to the time the vet arrived at our house to peacefully put our 14 year old fur baby to rest there was nothing but understanding and compassion shown from everyone I dealt with.
Keep up the great work guys – you are amazing.
Anne Mackenzie-Ross
The entire team at Pawssum were exceptional, Trish was so caring and kind while taking the booking for our beautiful boy Dudley to take his trip over the Rainbow Bridge. Dr Gary was amazing so considerate and gentle with our boy. So peaceful and calm. Lyn came and picked him up and patted and talked to Dudley the whole time
We will be forever grateful to the team at Pawssum. Thank you.
Kelly Mitchell
Was very pleased with the professional service provided. Thank you to all involved.
Jackie Anderton
Dr Stuart was amazing and professional but also patient and caring for our needs.
Michael O'rourke
Dr Beshoy was so calm, considerate and kind. He made this difficult time as peaceful as it could be. We were able to concentrate on saying our last goodbyes to our beloved pet in the comfort of her home.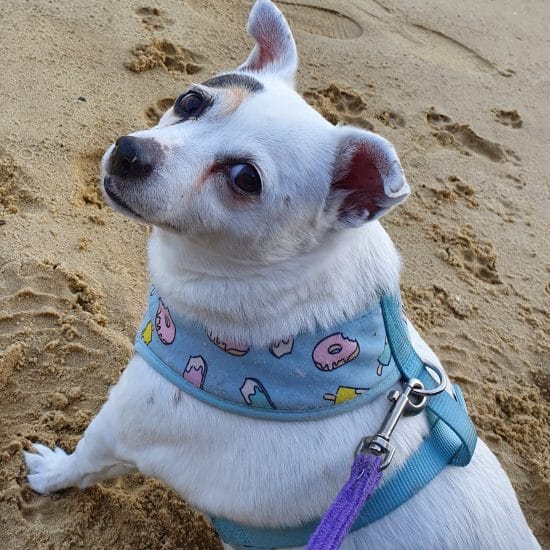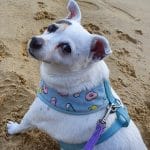 Lisa Andersen
Our beautiful 15 year old Labrador sadly had to be euthanised earlier this month and the Pawssum team were wonderful from start to finish. They really did go above and beyond and help me through such a difficult time from that very first phone call right through to arranging the the cremation. Pawssum really does deserve a five star rating and I am happy to give one here. I would certainly use them again.
Emma McKechnie
Lizzy peacefully flew off to heaven at home on the 4th December 2020 By Dr Beshoy. Lizzy was 15 years old lab/retiv and her little legs just couldn't keep going anymore. This was the most hardest heartbreaking decision we had to make in our lives.
Thoughts kept running in my head, I can't take her to a cold vet room I wanted her here with us at home in her bed and backyard with the sun shinning on her. Plus it was time, I couldn't hold off anymore she was ready to go but I was trying to hold on.
I can't thank Dr Beshoy enough for what had to happen and him making this such a calm and peaceful experience for us. Dr Beshoy explained what was going to happen and I would go to say his a very gentle soul man and made my pain and guilt of having to say goodbye to feeling I am doing the right thing for my beautiful lizzy girl.Dr Beshoy did what he needed to do and then he stood in the background quiet while we had our final moment. It was just so peaceful.
From the first call to making the booking then Dr Beshoy arriving and then saying our final goodbye I could not fault a thing with pawssum and would say if you are feeling like I was " I can't do this" You can! I called at 9:30pm and the next Morning was her goodbye.
We can't thank you enough, our hearts are breaking and we have lost a part of our souls but what you did for us in Lizzy final moment made this memory of her such a beautiful one for us and also for her being at home saying goodbye.
I highly recommend Pawssum they are kind and caring people.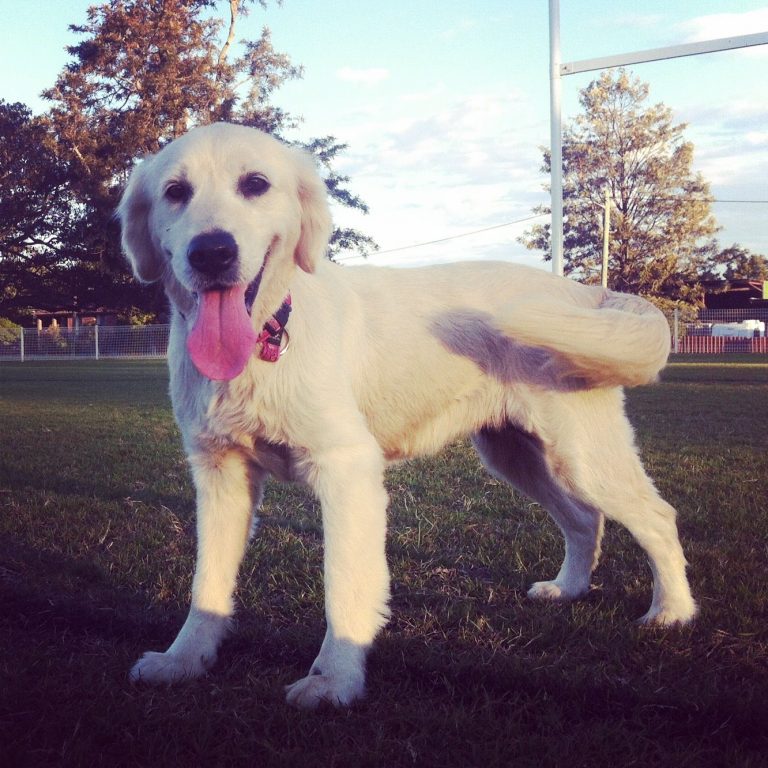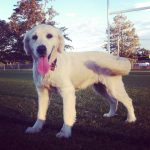 Kristy & Dan
Dr Bahaa provided us with sympathetic professionalism through a difficult process. Molly our beautiful border collie was treated with dignity and we were given plenty of time to say goodbye.Thankyou for supporting us in a difficult time.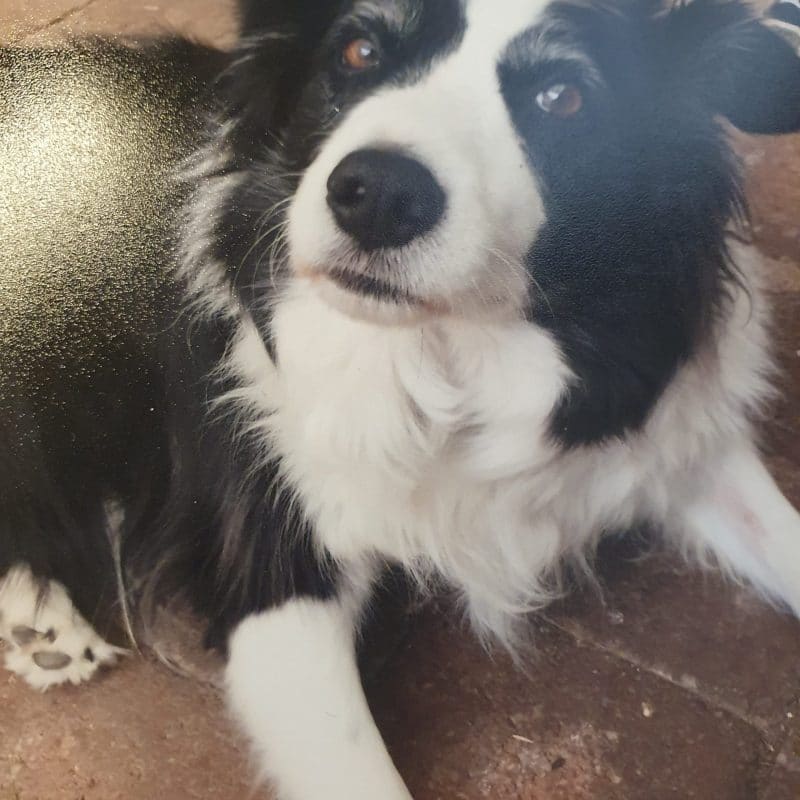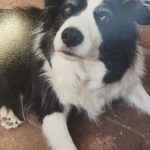 Liz Natziuk
The service was efficient.I think however that when explaining the process and what was going to happen that using terms like cardio vascular and respiratory system is way too clinical and far removed from the emotion of the moment. Needs to be explain in much more simple laymens terms.
Marina Duffie
Thank you for your prompt service. It helped make a difficult decision
bearable. The efficient and quiet understanding and caring was wonderful.
Judith Gilligan
Our 14 year old staffie Ginza who was 14 years old had to be euthasised in an emergency, she had broken her leg and was in excruciating pain and very frightened. We were unable to transport her due to her pain. Pawssum arranged a vet to come to our house in 90 minutes out of hours. Dr. Celest Yeow who attended was kind, caring and reassuring to Ginza and us. We will be eternally grateful for this service and Dr. Celest. Our beloved Ginza is resting in peace, we miss her.
Sonia Osman
Thanks to Dr Shadi for a peaceful send off for my beautiful Daisy.
Dr Shadi carefully explained the procedure and made a difficult time seem less painful within a short time.
Justin Brewer
Dr Kris was so kind and compassionate while putting my girl to sleep. He talked me through it offered time and reassured my decision was the right one for Trixie. It was hard I've lost my best friend, but I will never lose the memories we had together. The process was painless for our girl and Kris was calming and showed so much empathy to us during the time. Thank you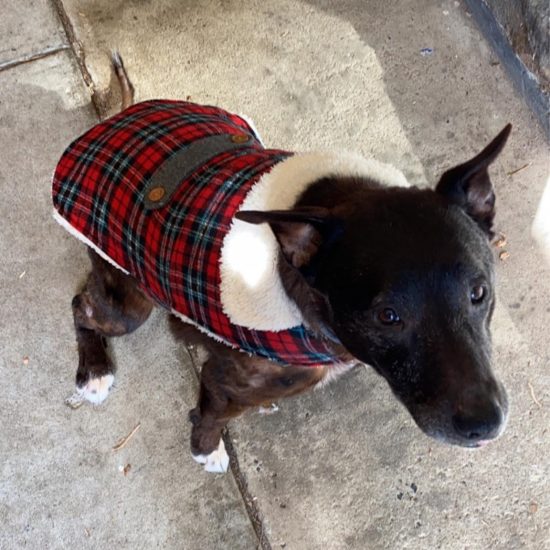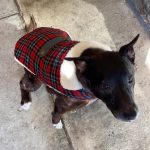 Elise Lord
We're eternally grateful that Pawssum was able to give us a peaceful goodbye for our Moxxi. We weren't given much time to make arrangements, but Pawssum went above and beyond to fit us in at short notice. Everyone was compassionate and professional, and it was such a comfort to bring her home!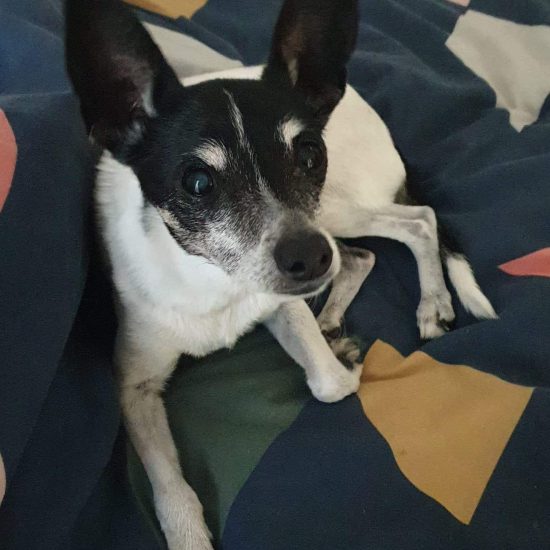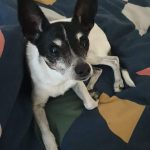 Kirra
I could not speak more highly of Pawssum. They were kind, caring and professional. They made a truly difficult and painful experience one of peace and love. Thank you so much.
Lin Bouma
Thankyou for your compassion, professionalism and inderstanding . Delivery of your services within an hour of our initial enquiry was perfect for our situation much appreciated annie &Richard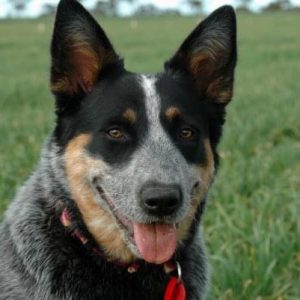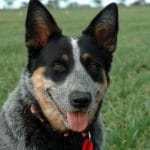 Richard Porter
A huge thank you to Dr. Stuart who is just the perfect vet to facilitate a peaceful transishion of your most loved furbaby. His presence, empathy, experience and professionalism made all the difference. Thank you again. Karen, Martin, Leila and Harley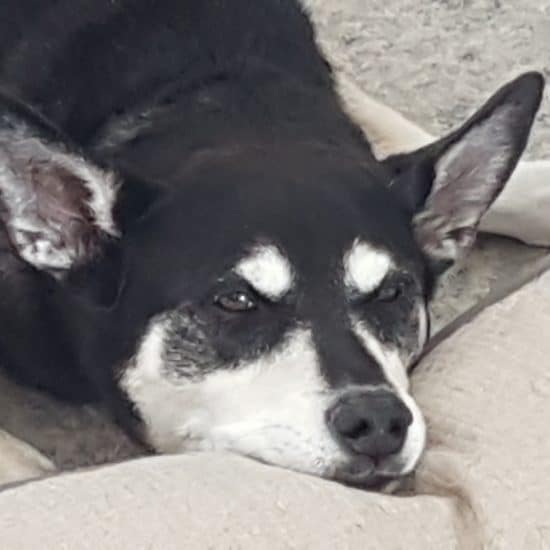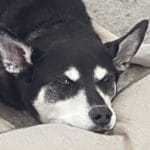 Karen Larisch
The vet was caring and considered and kept us informed about what she was doing,thanks.
Stephen Battersby
Dr Bahaa came to visit our home to do an Old Age Assessment on our beloved 13 year old Sammy – Italian Spanone after he showed a decline in his quality of life over the past few days. Upon assessment, we had decided it was best for Sam to end his struggles with in home euthanasia.
Dr Bahaa was all and more that you could wish for to make this process as endurable as possible.
He helped us to feel comfortable with our decision and there was genuine compassion towards us and Sam. I would truly recommend Pawssum as an option to an at home euthanasia for your beloved fur baby. Our dogs give such unconditional love over their lifespan, they deserve respect and peace at the end of their lives.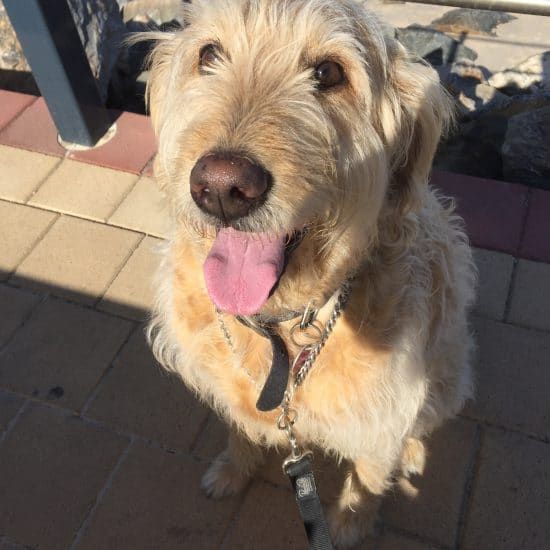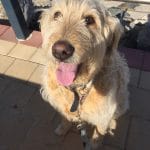 Patty Bakewell
I would highly recommend Dr Peter.He was very caring and compassionate.
Gwynith Green
As we we're unsure of what to expect as our beloved family member rusty was very ill
Dr Peter arrived, explained the process of what was going to happen, he then meet rusty
and our family members, and made us at ease with what was about to happen.
Then after Dr Peter stayed and talked to us and helped with our grieving
Pawssum made our very sad day turn out ok thank you Pawssum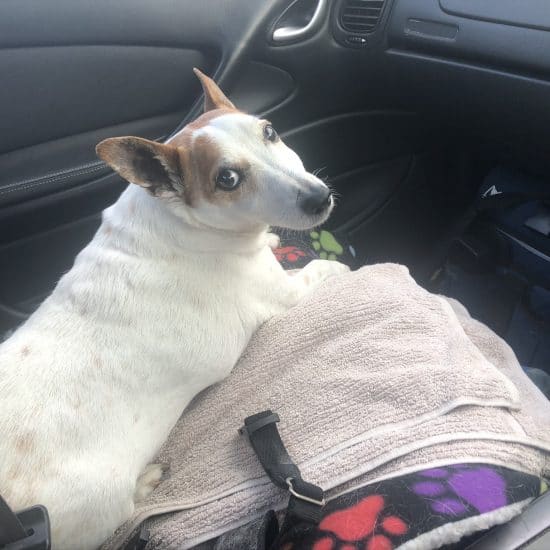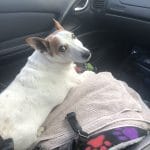 Rodney Jose
I am very grateful for this service. Krista, the vet was both very professional and very sensitive to the situation. I am so glad my pet was able to pass away in familiar surroundings with those she loved and who loved her.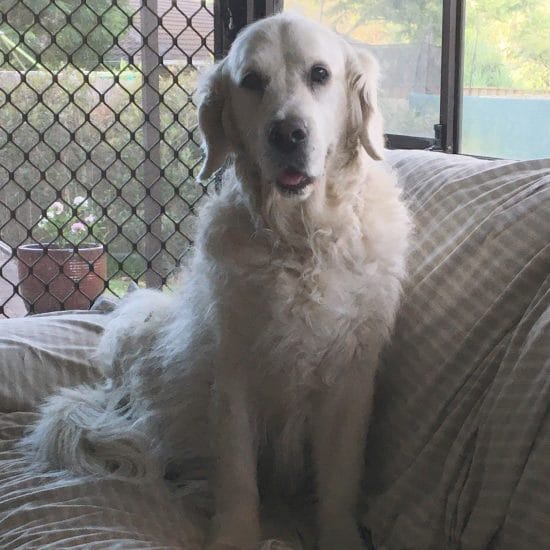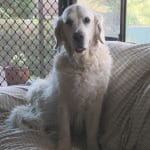 Robyn Goodall
I was very happy with the Prompt and efficient Response with booking a Time , And Then Very Happy with Justin the Vet who Showed Great Care and Respect to Myself and My Beautiful Labrador at such a Awful Time , Thank You
Andrew Poole
Our much loved elderly puggle Marley deteriorated very quickly on Sunday, I contacted pawssum on Sunday night & they were able to organise a home visit on Monday morning. Unfortunately Marley died 5 minutes before the Vet arrived, However, she was very kind & gentle & allowed us as much time as we needed before she transported Marley for cremation. All the staff I dealt with on the phone were very compassionate & helpful. Thank you.
Mary Hollins
Our extremely beloved noukie had to be put to sleep on the 16th of October 2020 and our usual vet could not come out so I rang pawssum.I would and have already recommended them to all my family and friends who have pets. Dr Gary came to our house and was so compassionate. I loved how he explained everything to my children and family so everyone knew what would happen. He gave us all the time we needed to say goodbye and he patiently waited and we never felt rushed. We have also chosen to have Noukie cremated through Pawssum and we are in the process of that. From that first call I was treated with so much understanding and empathy that it has left a lasting impression. Will definitely be using this service for out Cat, milo and a future Dog when we are ready. So much love for you all at Pawssum and i cant thank you enough
Jannet Nikolovska
Thank you Dr Liyan, for coming out so late at night and helping us in our hour of need, your are such a kind and compassionate person and very patient with us and hunter. Thanks Jodie and ken
Jodie and ken
Google
Thank you to Dr. Peter for assisting us yesterday when we had to have our beloved cat put to sleep. His kindness and empathy at this difficult time made it easier to bear. Our loved Tazzy went to his forever sleep peacefully and stress free …. we could not have asked for more and this comforts us now. This was my first experience with Pawssum and I would happily recommend them.
With kind regards, Michele.
Michele Narkiewicz
Most wonderful, compassionate and professional service.Attended to the final hours of our beloved cat, Mao. Will never forget. Pl support their service.
Gene and Raquel
The only regret I have is that I didn't find Pawssum sooner.
Their is prompt, respectful and caring keeping you informed at all times.
I would like to thank Dr Beshoy for his compassion and honesty in this sad time having to goodbye to our little buddy of 12 years.
Should you find yourself in need of a vet for whatever reason I highly recommend Pawssums, you may pay a little more but for a stress free at home consult it's worth it.
Regards
Carol Simpson
Carol Simpson
We can not Thankyou enough. Our vet was so understanding, kind and compassionate. He understood that we needed time, and knew what to say. We feel lucky to have been able to say goodbye to our smallest family member in our own home.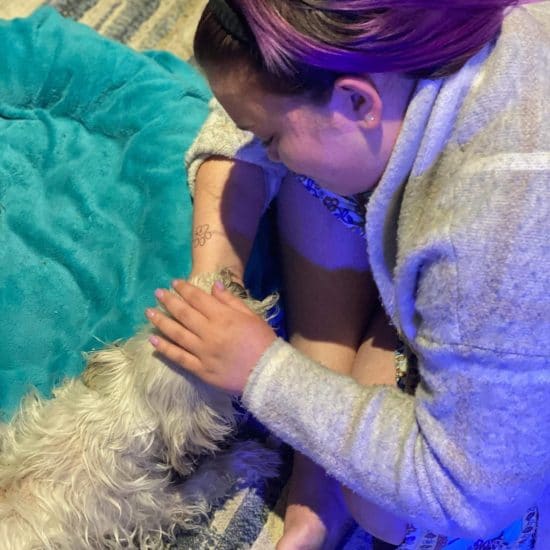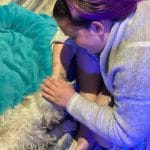 Deb Hutchens
Hi there Paul Simpson, thank you for the wonderful service you provided for the dog Bailey. The vet he sent out was lovely as was the lady we spoke to you on the phone.
There was however some difficulties with Your communication processes. After we made our initial booking we received another phone call trying to offer the services again not realising that we had already put walking into the system. Likewise we received a number of different emails outlining your services when we had already made a booking. This was a little confusing for us and I had to ring back to find out if our booking had in fact been confirmed.
Likewise we received a couple of emails confirming our booking which again was a bit confusing. It would also be a good idea to ask us about the return package e.g. scatter box, or urn in the initial booking. I did respond to the email asking about our preference but have not had that confirmed and I'm not sure whether the money has been taken for this part. Despite this I have received another email to say that the service has been completed and the original price confirmed.
In summary your services were great but your communication processes could be improved. Thank you once again.
Jackie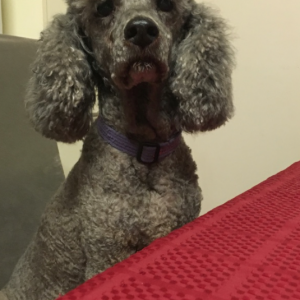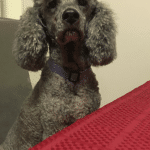 Jackie Simpson
Dr Peter and the lovely receptionists helped me today with the awful task of euthanising my best friend Romeo, I cannot fault their service. I was able to say goodbye to my baby at home where he was comfortable. The process was explained to me and they arranged collection for cremation and return of his ashes. This all happened on my return from night shift at 7am and they were calling around to organise this for me on a Sunday morning before normal hours. I can't thank you enough
Cindy
Cindy Neff
Had to say goodbye to our 14 year old blue heeler last week. Contacted Pawssum and Dr Bahaa came to us that same day. Lovely, empathetic, professional vet, who sent our old girl peacefully off to sleep in my husband's arms. Highly recommended, especially if you have a pet who gets stressed in unfamiliar environments
Holly Finch
We had to have our 18 yr old Border Collie/Blue Heeler put down and the vet that attended made it that much easier for us. He was helpful, friendly and explained ever step which made the process easy and quick. There was no suffering, she went peacefully. I thank the vet so much for his compassion and expertise in this matter.
Patrick Bird
During this difficult time our Vet was so wonderful and very compassionate throughout the experience giving our beautiful girl a peaceful passing. The process was clearly explained and we were made to feel comfortable with our decision to safely let our Lexi go when we were ready. Thankyou for your excellent service.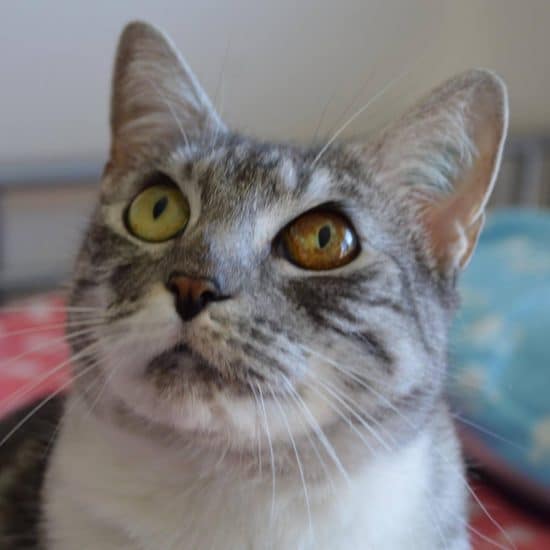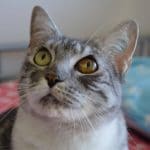 Shannon Day
Thank you Dr Stuart for your gentle and compassionate care for our dog. You made the experience very peaceful for Toby and for our family. We really appreciated it.
Rebecca Forsyth
I was most impressed.
Trish who took my booking was very kind and helpful.
Dr Bishoy was great. He treated Phoebe with respect and was very calm and patient waiting until she showed no reaction to the sound of the razor. He delayed shaving her until the third time when she showed no reaction to the sound.
It has been a sad time for us because Phoebe was not yet 5 years of age and her illness was unexpected.
We are now waiting to receive Phoebe's ashes. Thank you for arranging everythng for us.
I have no photo available to email.
Ann Orel
Our boy was never happy to be at the vet, and to have him home and as comfortable as he could be at the end made a difficult decision just a little easier. Thank you for helping him to pass as peacefully as possible at home. The vet who attended (Dr Bahaa) was wonderfully compassionate, explained options to us and ensured we were as comfortable as we could be too, as Frosty passed.
Jesse & Lisa
We had to have our lovely girl Eve put to sleep today, she was a senior Doberman at 13 years old. I called at around 1pm and my booking was confirmed very shortly after for 6:30pm. Dr Liyan messaged me advising the time she would arrive and was very prompt. She was extremely friendly, helpful and informative. She was even so good as to explain the procedure to our 5 year old daughter. 10/10 service. Thank you for helping us say goodbye to our sweet girl.

Bianca S.
Helped to make our beautiful dogs final passing much easier.thankyou
Marie McIntosh
I found pawssum online after making the horrible decision to peacefully euthanase my very loved dog Doug after an illness greatly impacted his quality of life. They were fantastic with their communication and the attending vet, Patricia was just so caring and lovely. So glad I used them. Such an incredibly sad time was dealt with with genuine compassion and care. Thank you. Wayne
Mule Bjc
prompt and efficient
putting down a pet is an awful experience and therefore the quicker it is over the better
Ginger hated vet visits and having this done at home meant no waiting in a hated waiting room so a lot less stress
Julie G.
The Vet had a kind manner and during the entire process I was able to concentrate on Jess. It's not a good thing to go through but I'm happy it could be done at home.
Jess was not stressed and I could pat her face and talk to her throughout.
Peter L.
Peter was very understanding and engaging and helped us give Rana a beautiful calming send off. So glad we were able to be with her and the last things she felt was the love from all of us. Thankyou Peter.
Matthew P.