Stress-free and personalised care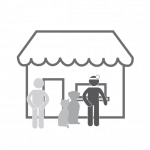 We believe in transparency when it comes to costs. Prior to your vet house call appointment, we will contact you to get more details to provide upfront estimated costing so you know of the price every step of the way.

Pawssum partner mobile vets are available every day of the week from 8am – 10pm, including public holidays. You can set the time most convenient for you and then we fill that time slot – or as close to it for you.
Affordable care with local, trusted vets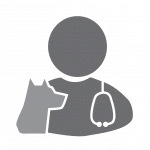 With no call out fees, our dedicated team of professional veterinarian partners treat a wide range of animals. Pricing is upfront, transparent and affordable to make it easy and convenient for you and your pet.
Your pet's medical records, wherever you go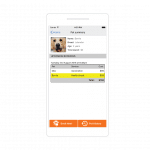 • Pawssum's technology enables you to access your pet's up-to-date medical records right at your fingertips via the Pawssum app.
• Our Telepet service also lets you video chat with a registered vet so they can support you and your pet when you need it.

Did you know that 80% of a normal visit at a vet clinic could be done in the comfort of your own home? If your pet requires a follow up, our customer service team and Pawssum app make it simple and convenient to book a follow-up home visit or at a vet clinic if required.

A visit to the vet clinic is needed only when further investigation or X-rays are required. Pawssum have set up partnerships with over 30 reputable local vet clinics so that we are able to provide continuity of care for your pet if they need to go to a clinic for further treatment.

Credit card online payments via an industry-standard, secure payment system.

Easily book a home vet visit and pay for it wherever you are, even if you're away and your pet falls ill.

We also offer payment option plans, speak to us how we can assist you.

'Pawpoints' – earn reward points as you spend with us, to




accumulate discounts for your next visit.
What pet parents across Australia are saying about us:
The traditional way vs The Pawssum way

Traditional way
Too long to wait.
Pawssum way
You choose the time and we'll come to you.

Traditional way
Stressful car rides and anxious wait times at the clinic for you and your sick pet.
Pawssum way
Relaxed at home. The vet will come to you.

Traditional way
Normal working hours.
Pawssum way
8am-10pm, 7 days a week including weekends and public holidays.

Traditional way
Have your pet treated, then pay after.
Pawssum way
Transparent, upfront pricing before you book.

Traditional way
Search and call for the vet to request for records.
Pawssum way
Information such as health records at your fingertips on the Pawsusm app. Chat online to have them emailed.
Recommended vet care service
At Pawssum, we've treated over 17,000 pets all in the stress-free comfort of their own home. Our team of over 170 trusted, experienced, local mobile vets come to you, saving you time and taking away the concern and hassle of trying to get a sick pet to the vet. Our team of Pawssum partner veterinarians will be there for you and your family right when you need us.
Pawssum are the recommended mobile vet service that vet clinics choose to refer to their clients to make house calls. Please read our customer reviews as they attest to our family-friendly, professional, first-class service.