Our mobile vets make saying goodbye to your pet SO much easier!
The kind of farewell your pet deserves.
Give your pet the comfort of a peaceful at-home euthanasia, surrounded by loved ones.
Forget having to visit the local vet. Instead, our vet comes to you.
You AND your pet can relax
while it gets world-class treatment - all in the comfort of your home.
Call us on 1300 343 580
We're open 7 days a week from 7:30AM to 10:30PM, including public holidays.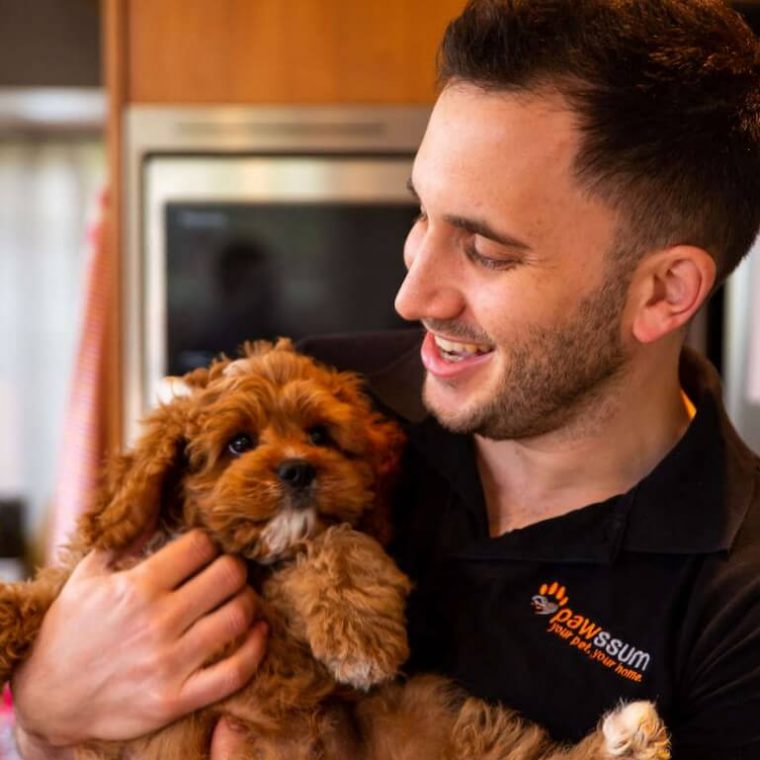 Our customers say Excellent ⭐⭐⭐⭐⭐ 4.86 out of 5 based on 500+ reviews
No Stress
Just Convenience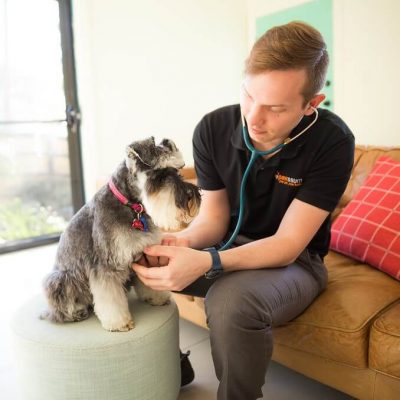 Say goodbye to nervous car rides, scary waiting rooms, and sad faces. Instead, you and your pet can enjoy a vet visit in the comfort of your own home.
Pets are always more relaxed in their own environment, away from the sights, smells and memories that cause anxiety.
You'll also love the convenience. Just book and get ready for your appointment. No driving. No traffic. No worries.
It really is the BEST option for you AND your pet!
"Pawssum was absolutely brilliant!"
"They came on the same day we asked for a visit and vet Stephen showed incredible care and patience with our large, fearful rescue dog, Luna and our perky little pugx Archie.
He was knowledgeable and kind and spent good time to make sure we knew how to care for Luna's injury and anxiety.
Stephen even stopped for a pat and a chat with our cats, who were not the days patients."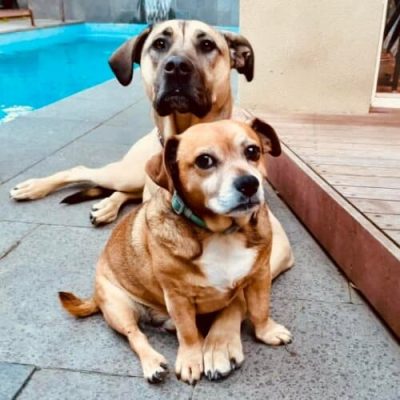 "We're really thrilled with this service."
⭐⭐⭐⭐⭐
Louise S.
June 7, 2022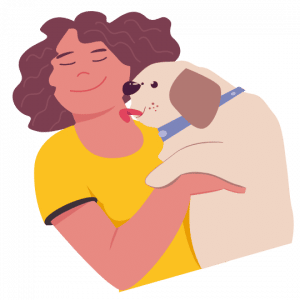 Our mobile vet services
The best home vet care available, and at a fair price.
Everything you need to look after your pet's health is right here!
Plus, our pricing is upfront, transparent and affordable, to make choosing a home vet visit as easy as possible.
Home Vet Visits & Consultations
Health & Well-being
From $139
Our focus is ensuring your pet has a good quality of life, so they can be happy and healthy.
We'll check your pet's health, investigate any issues you have noticed, and provide treatment when it's needed.
Our vets are also fully equipped for blood tests.
Think of it like a visit from a doctor for pets.
Vaccinations & Booster Shots
Peaceful & Loving
From $228
Keeping your pet's vaccinations up-to-date saves them from experiencing nasty illnesses that can lead to poor health, illness and in severe cases, death.
Home vaccinations are much less stressful than in a clinic, as many pets associate the clinic with past memories of discomfort.
We offer full vaccination services for pets of all ages.
Pet Euthanasia & Cremation
Remember Them
From $399
Set them free in the kindest way possible, surrounded by loved ones and in the comfort of home.
Options include peaceful home euthanasia, cremation, urns, pre-paid funerals, and a selection of other ways to memorialise your special friend.
When the time is right, it's the right thing to do.
Puppy & Kitten Care Packages
Cuteness overload! We're able to offer health plans for both individual and groups of puppies and kittens.
Group Checkups
Vaccination Packages
Worming, Flea & Parasite Treatment
Enquire for your quote!
Secure Storage For Your Pet's Health Records
The Pawssum Mobile App is a very useful tool for pet parents! You can use it for:
Group Checkups
Vaccination Packages
Worming, Flea & Parasite Treatment
Enquire for your quote!
Pet At-Home Wellness Plan
Protect your pets with Australia's first Pet At-Home Wellness Plan for less than $10 a week and get the essential medical services covered all year round.
Discounted Worm & Flea Treatment delivered to your home
Free Telepet Consultations
10% Off Home Vet Consultations
10% Discounts on products from PetScripts
5% Discount on all items from VetShop
Less than $10 per week
Pet Insurance
Pawssum's pet insurance option is coming very soon.
Vet bills and medication can be expensive. With out Pet Insurance, you're covered when things go wrong.
It can save you from huge vet bills that you'd otherwise need to find money for.
We're working to bring you the best option.
For now, watch this space!
Coming soon!
Book a vet video call for just
$69
Or FREE for our Pet Wellness Plan Members!
Our Telepet Service allows you to speak with one of our friendly vets by video call. They're perfect for:
Healthy pets who don't need a full check-up
Pets who recently had an in-person check-up
Asking questions or getting advice
Touching base with your vet after a visit
Anyone who doesn't have easy access to a vet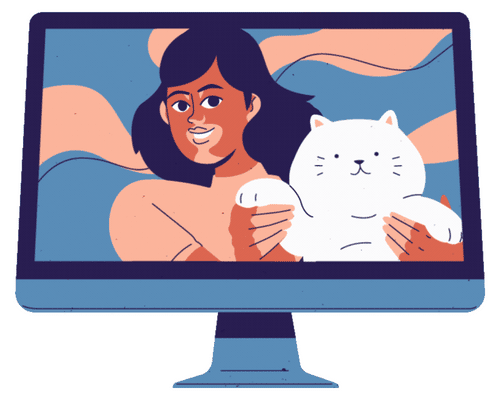 Our vets are trusted and experienced professionals that truly love animals.
We only choose caring and compassionate vets, so you can be sure that your beloved pet is in the best hands.
Pawssum has been connecting Australian pet owners with home vet care for almost 6 years, with over 40,000 home visits by our trusted vets.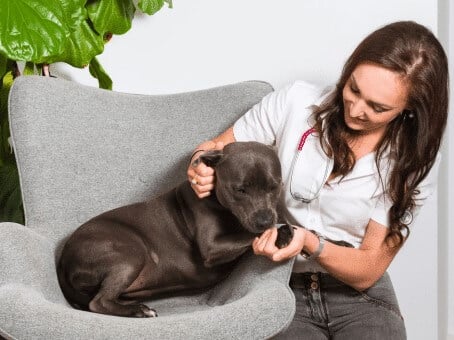 Meet some of our vets
We only choose to work with the best!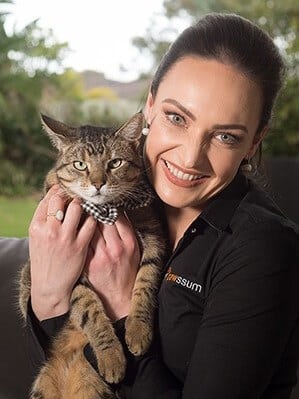 Dr. Louisa
BSc, BVMS, Perth WA
Dr Louisa takes pride in being able to listen to, and understand, what pet owners and their pets truly need. Being the daughter of a Vet, she has lived and breathed animal care for as long as she can remember.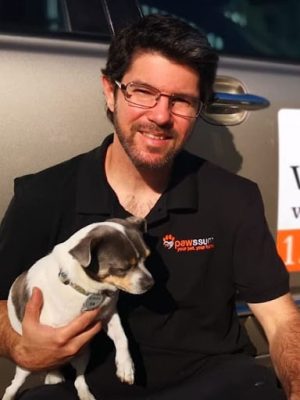 Dr. Giuliano
BVSc, Adelaide SA
Dr. Giuliano believes that the animal and human bond is a dynamic relationship and is beneficial to the wellbeing of both.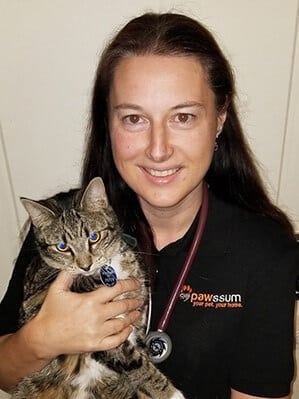 Dr. Meredith
BA/BSC, BVSc(hons), Melbourne VIC
Dr. Meredith is an extremely compassionate and empathetic veterinarian of dogs, cats and pocket pets with over 10 years experience.
She believes that pets are family members and deserve a special place in our hearts.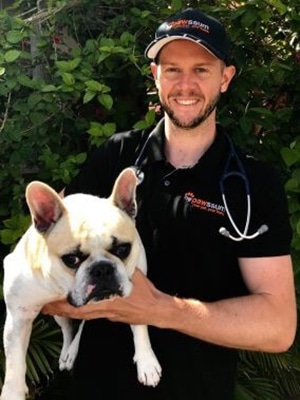 Dr. James
Sydney, NSW
Dr. James has strong interests in small animal soft tissue, orthopaedic, oncological and vascular surgery.
He's an experienced vet and has a great bedside manner, which many people find is calming.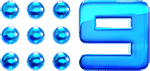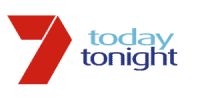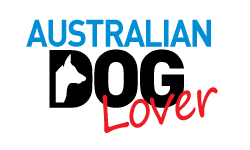 Don't just take our word for it. Here are some Pawssum reviews from happy customers.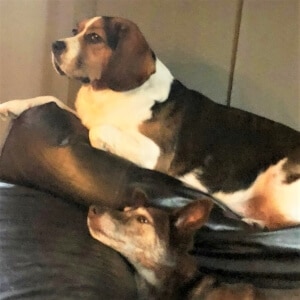 Excellent service – very professional with great admin!
We were very impressed by the level of service and professionalism of Pawssum – the vet was running a little behind schedule but took the time to ring and advise us.
The vet was also very good with our dog who has anxiety issues. The whole process from booking to finalisation was highly efficient and streamlined.
Wendy P.
⭐⭐⭐⭐⭐
March 9, 2022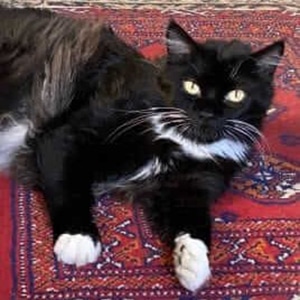 Julie was delightful and knowledgeable, taking care with my cat and administering his vaccinations in a professional way.
She also checked his teeth and heart-rate, and asked pertinent questions about his ongoing health.
I was very pleased with the home visit.
Carolyn B.
⭐⭐⭐⭐⭐
April 1, 2022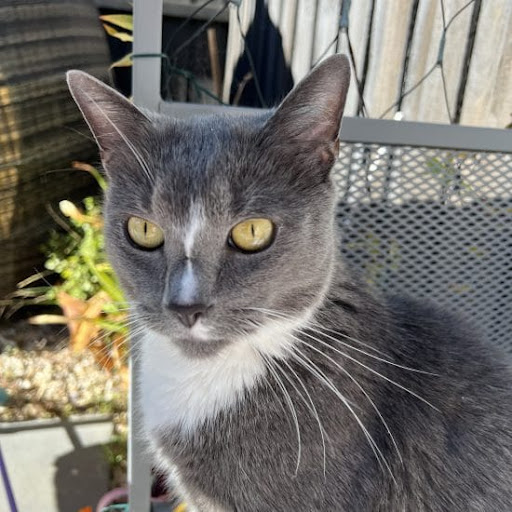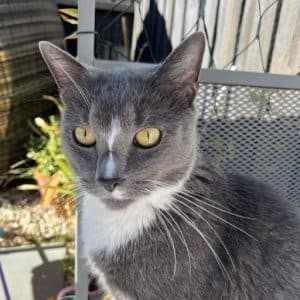 Quick, efficient and great vet, my cat isn't good with others and the vet respected that and ensured a smooth experience.
Belinda B.
⭐⭐⭐⭐⭐
May 1, 2022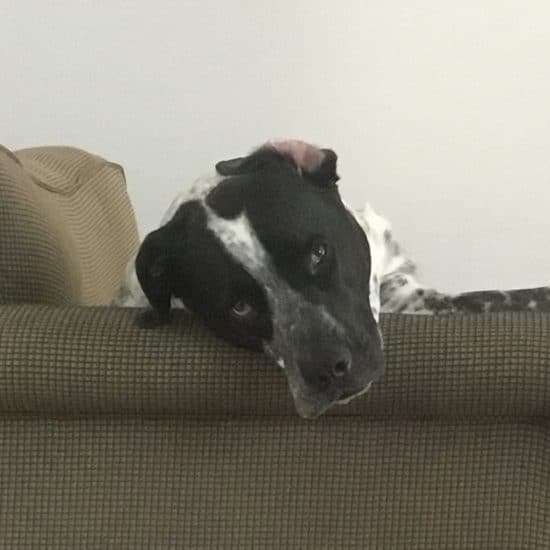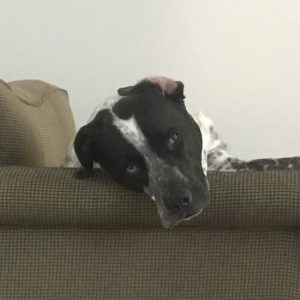 Trying to get a vet on a Sunday, nearly impawsible. Thank you PAWSSUM!
Thank you pawssum for turning out on a Sunday.
Home visits much less stressful for our furry companions.
Appreciated by all.
Call us on 1300 343 580
We're open 7 days a week from 7:30AM to 10:30PM, including public holidays.
Trusted by over 40,000 Australian pet owners since 2016
Not sure about your pet's quality of life?
Book a Health Assessment
Our friendly and compassionate vets will assess your pet's vitals, overall condition, levels of pain, discomfort, mobility, illnesses, and any other welfare related issues.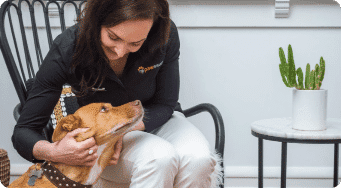 FREQUENTLY ASKED QUESTIONS
A'S FOR YOUR Q'S
How much does a home vet visit cost?
– Consultation for ill pet at home $159*
– Vaccinations inc. health check from $228
– Home pet euthanasia, memorials & cremation from $399*
Payment options available include credit card, VetPay and ZipPay.
* Every case is different. Please contact our friendly team for a fast quote.
Simply use the buttons above to make a booking or call our friendly team.
They'll walk you through the entire process and make sure everything is organised.
All you need to do is wait for the vet to arrive.
Can I choose a time or day?
Of course, we understand that you have a busy schedule and probably have things to do!
Our team will try our best to accommodate your availability.
Our vets are able to work 7 days a week from 7:30AM to 10:30PM, including public holidays.
Just let our friendly team know when would be best for you.
Do you offer payment plans?
We don't have direct payment plans, but we do accept VetPay and ZipPay as payment methods.