Pawssum provides pet care by trusted, local vets in the comfort of your home.
Open 365 days, 8am-10pm.
Coping with the impending loss of a pet is one of the most difficult experiences a pet parent will face. Whether your furry friend is approaching his golden years or has been diagnosed with a terminal illness, it's important to calmly guide the end-of-life experience and minimise any discomfort or distress.
At home peaceful cat euthanasia provides a painless, peaceful end for a cat who would otherwise continue to suffer. Your veterinarian has special training to provide your pet with a humane and gentle passing. During the procedure, your vet will inject your pet with a special medication that which will help them pass.
Your veterinarian is the best person to advise you on when the time is right to perform the at home peaceful cat euthanasia—information from medical tests is often more accurate than what a pet owner can observe, and pet owners often delay the moment of euthanasia in anticipation of grief. Observing and keeping an accurate record of your pet in his daily activities can help you to decide. If you observe that moments of discomfort outweigh his capacity to enjoy life, it is time to euthanise, even if your pet still experiences pleasure in eating or socialising. If your pet is in pain, your main goal should be to minimise his suffering.
Please contact our caring staff if you would like to know anything else about our at home peaceful cat euthanasia service.
Call us on 1300 34 35 80, use the chat at the bottom of the page, or send a message to us here.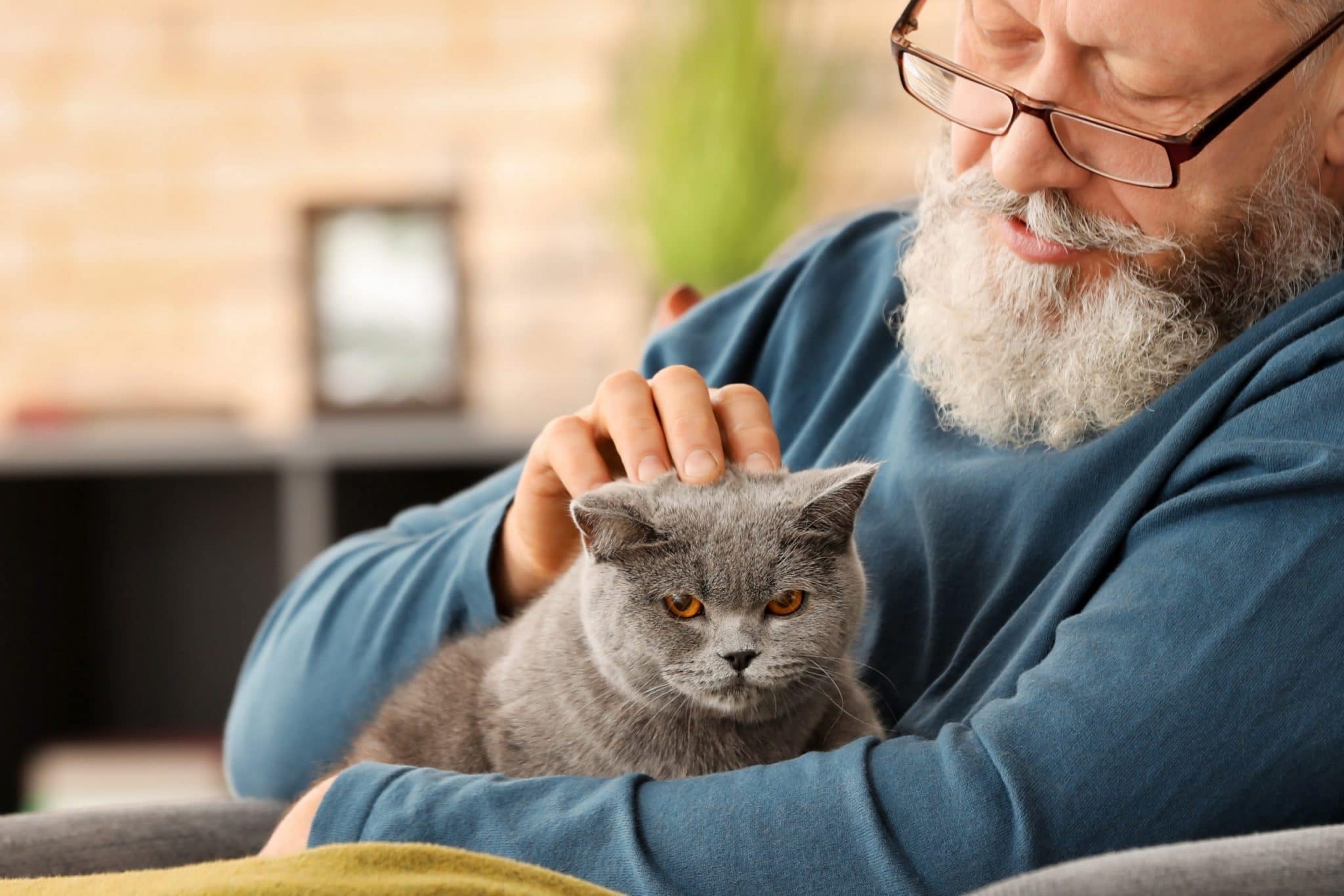 Cat euthanasia - the process
Before the process begins, you will need to decide if you want to stay with your cat. Some people find comfort in being with their pets in their final minutes and many vets allow and encourage cat owners to be with their cats through the euthanasia process. While it may be difficult for you, accompanying your beloved cat to the very end can provide you both with comfort and closure.
Your cat's comfort is the primary concern during the euthanasia process. The cat euthanasia injection is a larger dose of an anaesthetic injection so besides the initial prick of a needle or catheter, they will simply fall unconscious before drifting away.
Your vet will give you some time with your cat after the procedure as we know putting a cat down is an extremely emotional decision. We understand that everyone may have varying preferences on aftercare and Pawssum offers several options to make this process as easy as possible for you. Our customer service team can assist to talk you through all the different options available.
We all understand that this is a difficult process if this decision is made. We are here to make your experience as convenient and seamless as possible.
Some of our customer experiences
Jay Lea recommends Pawssum - Vet to home services
5th May 2020
I have so much appreciation for the compassionate, lovely Vet who was there on the passing of my cat Archie. The calm environment he created was just what we needed. Thank you from all of us.
Lisa Deborah Ward recommends Pawssum - Vet to home services
3rd March 2020
Amazing Service. Had an gentle and caring vet come and euthanize my 18.5 year old cat today! arrived on time and explained wgat was happening! such a heartbreaking thing to do made much easier by Pawssum!
Monica Anne Dickson recommends Pawssum - Vet to home services
29th Feb 2020
I found this service absolute amazing service. My cat pass away and vet Amelia was very supporting at this sad time . I would recommend this service to anyone.