Pawssum provides pet care by trusted, local vets in the comfort of your home.
Open 365 days, 8am-10pm.
Being a pet owner is one of the most rewarding experiences in our lives. However, our loyal companions' lifespan is sadly shorter than ours. When vets have done all they can for our pets, we are the ones who must make the final decision to let them go. This is the hardest thing any pet owner will ever have to do. Once we make that decision, many questions cross our minds. To make this as tolerable as possible here are the answers to the many questions around what to expect before, during, and after euthanasia.
As pet owners, we understand that a trip to the vet clinic can be a stressful experience. It usually involves an anxious car ride, spending time in a busy waiting room, with a variable amount of discomfort for everyone involved.
We want your dog's last hours to be in the comfort of their own home, surrounded by family, in a familiar room, on a sunlit patio, or in a yard under a favorite tree.
Choosing the right place to say goodbye is personal and important for both of you.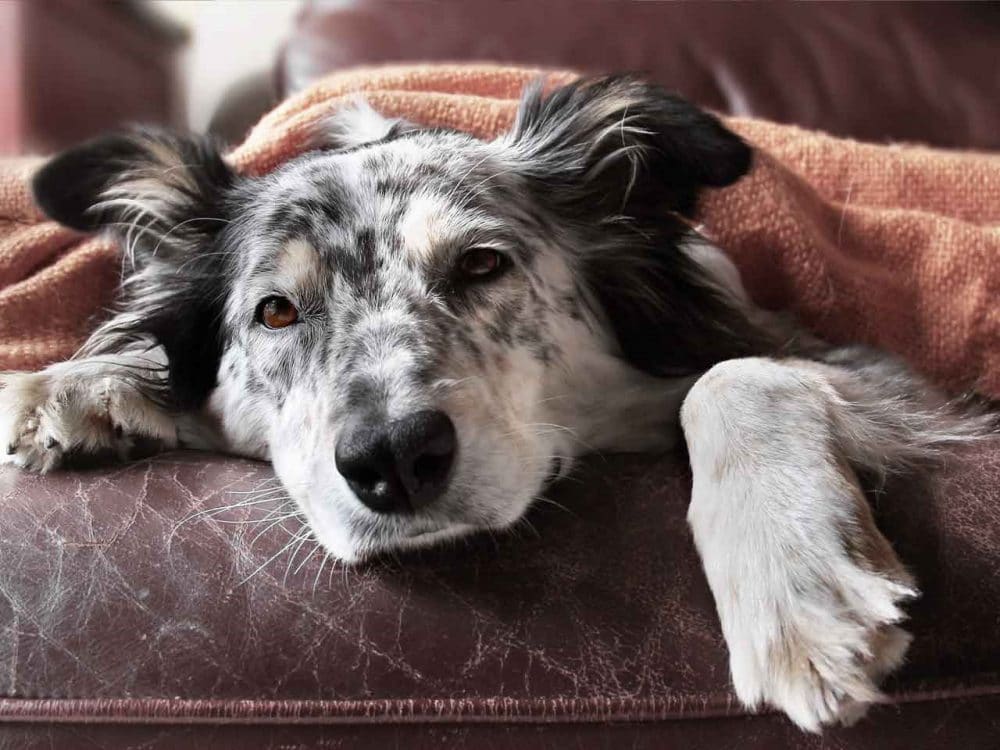 Some of our customer experiences
Dr. Beshoy was wonderful in helping us assist our Pug Nibbler across the rainbow bridge. Gentle and compassionate, he was very obviously sympathetic to our strong emotions on the day and he treated our boy like he was his own. I cannot thank him enough, he made a day that was always going to be heartbreaking just that little bit more bearable.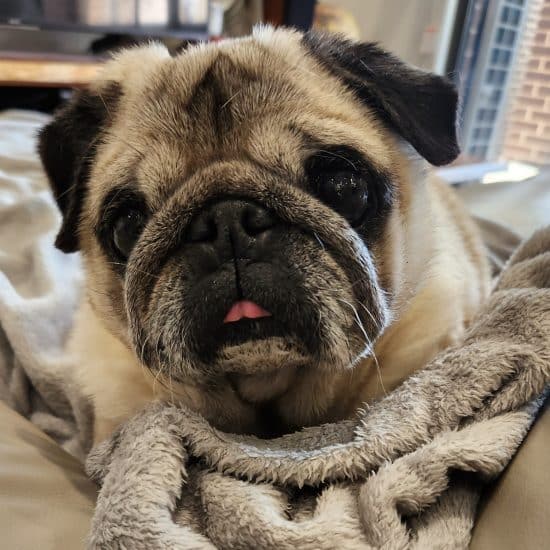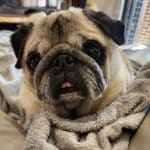 Jonathon Clarke
Dr Stuart was just so warm and kind to our elderly cats needs. We did end of like care for 4 weeks. He made sure she was comfortable. And returned on our request. So glad we found a vet service that came to our home. Thanks so very much. R.I.P Ziva.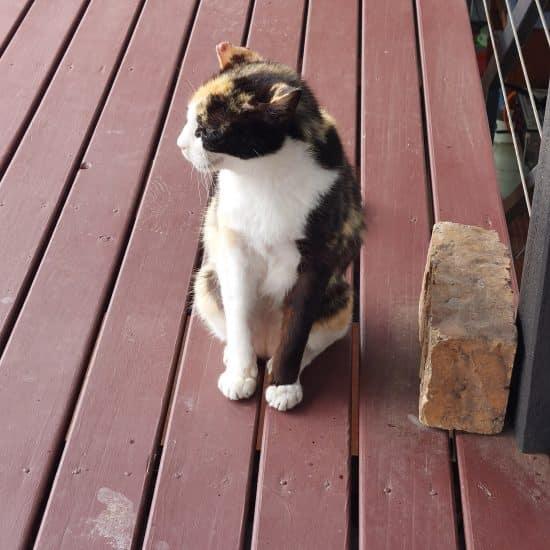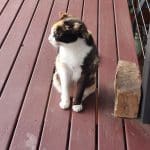 Gail Cook
Pawsumms is the most wonderful service.
To have Dr Tamara come to our home took away the clinical aspect and it was a more relaxing experience for Ethan our 15 year old spoodle and our family . Dr Tamara came out and watched Ethan for quite a while ,I had asked for her to come for a Quality of life assessment She had seen him a few times towards the end.
Sadly it was time to let Ethan pass.
I had asked for Dr Tamara there was no other vet I wanted at this incredibly sad time in our lives and am grateful that she was so patient and genuine. I'm so glad I chose a home passing it was also very special.
Raelene Farrugia
Dr Beshoy was very patient and understanding with both my Rosie and myself. As hard as the process was to say goodbye, Dr Beshoy was able to give my much loved Rosie a very peaceful departure to doggie heaven.
Christine Barnes
Dr Stuart was so compassionate and gentle during our quality of life assessment and then enabled us to provide a peaceful loving goodbye to our beloved Labrador, when the time was right. Highly recommend this service as a stress free way for our pets to be offered quality care.
Tarnia MCDowall
I can not Praise Dr. Stephens Empathy and Love he showed to my Darling Puddah before she crossed over to Rainbow Bridge 🙁 …. he was EXCELLENT & Professional and made such a hard choice as easy as it could be
Kaye Bottomley
The service was truly wonderful. My cat was given a peaceful euthanasia in the warmth of our home. On a Sunday, Dr. Tamara, the veterinarian, displayed immense warmth, tenderness, and empathy. Very greateful for such kind service.
Kateryna Lavrynenko
Wonderful service. My cat was euthanized in a warm, peaceful place in my home. The vet Dr. Kel was kind, gentle, and compassionate. She also took the time to come and do the procedure on her day off.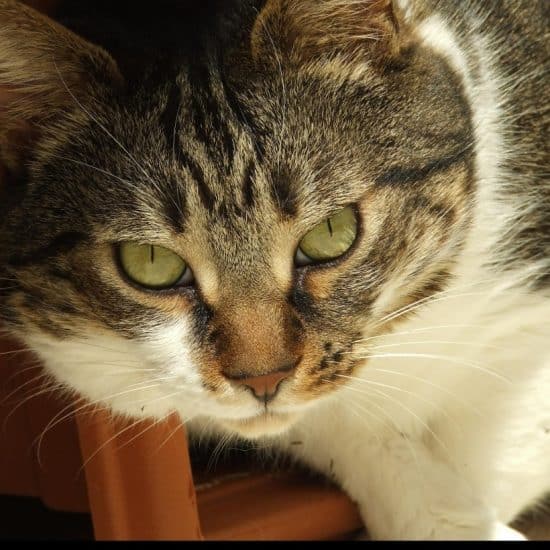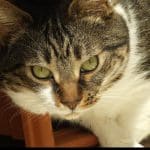 Susan Trudinger
Thank you for excellent, kind and professional service throughout Dani's journey. We can not fault the service we received and will be always greatful for the kindness Dr Kel provided to us all.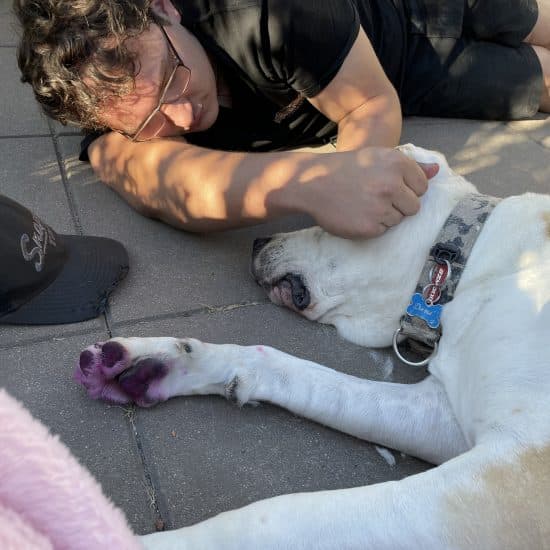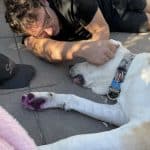 Lianne Gyles
I would highly recommend this service. We are extremely grateful to Dr Kate for helping us through this difficult process. She was very compassionate and understanding of our grief and answered our questions and explained everything. She gave us all the time that we needed to prepare ourselves for saying goodbye to our beautiful boy, Murphy. Thank you, Dr Kate.
Peter Meyers
The compassion and care shown by the vet during this sad time was appreciated, would highly recommend to anyone who is having to say goodbye to their fur family member.
Amanda R
Highly recommend this business and the service they provided. Euthanasia for our elderly cat was very peaceful and although it was very sad, the vet who attended explained every step thoroughly and was extremely caring as she treated our cat, Poppy.
Dee Geurts
We had to make a quick decision to euthanise our beloved cat, I couldn't bear to speak to someone , and was able to book online, for a vet to come to our home within the hour, late at night. Our vet was lovely, caring, professional and supportive.
I would recommend this service.
LISA AGNELLO
Thank you to Dr Stephen who made the whole process so calm and professional and personal.
I am so glad that I made the decision to have Dr Stephen come to our home where our dog felt most comfortable.
It was a very emotional day however using pawssum made the end of life for our dog a lot less stressful and very calm. I highly recommend this rather than driving to the local vet.
Thank you Dr Stephen and pawssum 🙏🐾🙏
Tanya Chiera
Thank you for a very calm yet sad situation for our dog. It was the best feeling knowing that he had me by his side as he passed.
Highly recommend 🙏
Tanya Chiera
The whole process was very professional and compassionate not only to me but also to my boy rocky and i was so glad i chose for him to go peacefully at home.
Anthony Bloomfield
Dr Beshoy was incredibly kind & considerate in what was a very difficult time for our family. I really could not have asked for a more peaceful goodbye. Thank you Pawssum.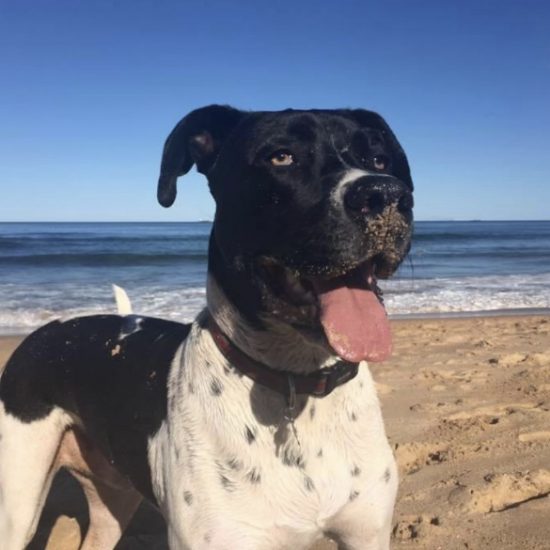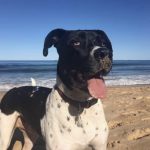 Brooke Lawson
Dr Stuart, you are such a kind and empathetic Vet. Thankyou for making Oscars passing easier. Highly recommend Pawssum as a very professional well run, friendly business. Thank you very much.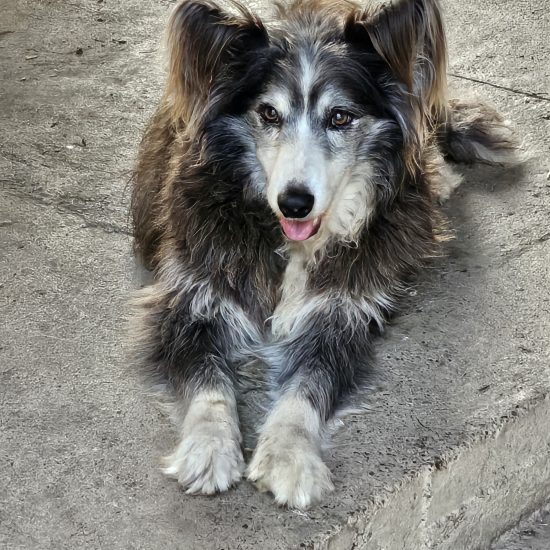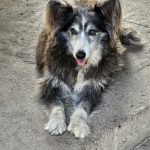 Ann Cude
The booking process was so easy, the girls on the phone and email were caring. Dr Kel was just lovely and she provided her services with gentleness and kindness. If you need to utilise this service don't even hesitate to use Pawssum. Thank you so much.
Shellie May
I am very grateful to Pawssum and particularly to the wonderful vet for the peaceful passing of Puss.
Sheryl Harrington
Dr Stuart was so gentle with our lovely Peppa. Talking to her and preparing her for every step of her peaceful euthanasia at home.
This was also very reassuring for us to know what would happen.
From the first phone call everyone was kind & compassionate to our situation.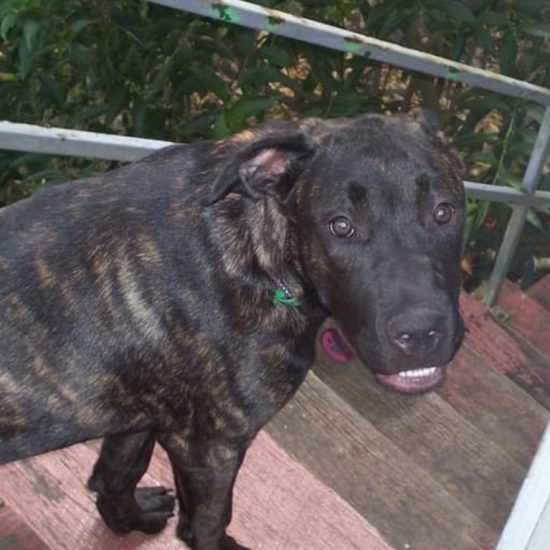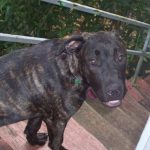 Fiona Hartley
Nadine was fabulous. Customer service from pawssum was wonderful and prompt. I wld highly recommend pawssum.
Mandy Ohayon
Very respectful and professional. Thank you for everything. Too sad today more now but feel very grateful to dr Lauren .
Lara Bardsley
The Vet provided, Kate, was amazing. Thank you so much. It made both me and my dog feel comfortable.
Meg Dione-Rodgers
This is still very raw for me and the tears are still falling, but today my sweet 16 year old Miette ( Mimi) was put to rest after a brave fight with breathing issues.
It was an extremely hard decision to make as each day Mimi put on a brave face for me and soldiered on despite her discomfort. I think deep down I knew that she probably didn't have long but I couldn't let go of my companion of 16 years and hoped for a miracle.So many memories and so many times where Mimi has been my rock through life's challenges.
Dr Sara was very patient with me,compassionate with a tender heart. Never rushed me.
It couldn't have been easy for Dr Sara to deal with my breakdown but she was very understanding and went above and beyond to be kind and gentle. Not something I have ever experienced in a veterinary clinic where I am rushed or met with abrupt or an indifferent manner.
Yes, it would have saved a couple hundred dollars to have the service done at a veterinary clinic but I don't regret doing the right thing by Mimi…..and that was to keep her comfortable in her own home environment.
Dr Sara provided a calm peaceful end to Mimi's suffering and for that I am truly grateful.It is what Mimi deserved.
While I now have to learn to cope with the void in my life , I do feel a great sense of relief in the knowledge that Mimi was very much loved, had an amazing life and is now at peace. Mummy's good girl has earned her rest . Miss you forever my sweet girl. XXXX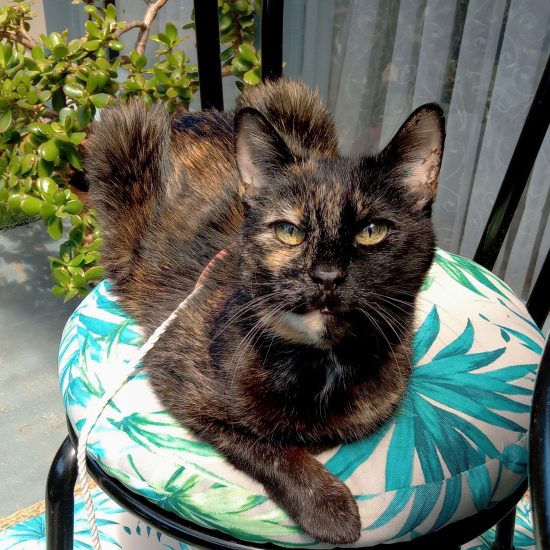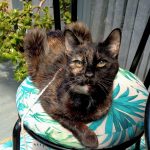 Carmen Recke
We were very grateful to be able to access this service so that our 17 year old nervous cat could leave us peacefully from her favourite blanket on our bed. Dr Kel was very professional and kind and the whole process was really well organised including a seamless hand over to the company taking little Cleo away for cremation and return to us in an urn. So much more peaceful than a car trip to a busy vet.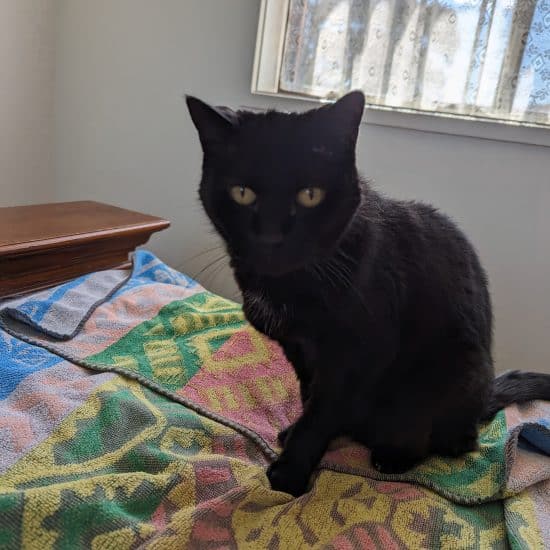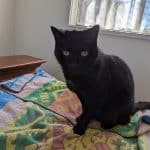 Emma Fielder
I was so grateful that Dr Beshoy was able to come yesterday. He examined my senior cat very carefully and gently and explained her situation with me. He explained the options clearly so that I could make up my mind as to what was best. I decided that her time to pass had come and she peacefully passed away on my kitchen bench with the utmost kindness, gentleness and care. It was extremely upsetting for me but Dr Beshoy's kindness with my Daisybelle helped me through. Thank you all at Pawssum.
Kate Woolcock
Kellie was supremely professional and punctual and that made the process extremely stress free.
She made us feel at ease and our beautiful dog left us peacefully and calmly.
Gillian DAVIS
From the booking through to Dr Pete coming to euthanise our bestest boy, the empathy and care was amazing! Well worth the cost to give a precious family member the best send off possible without stressing him out.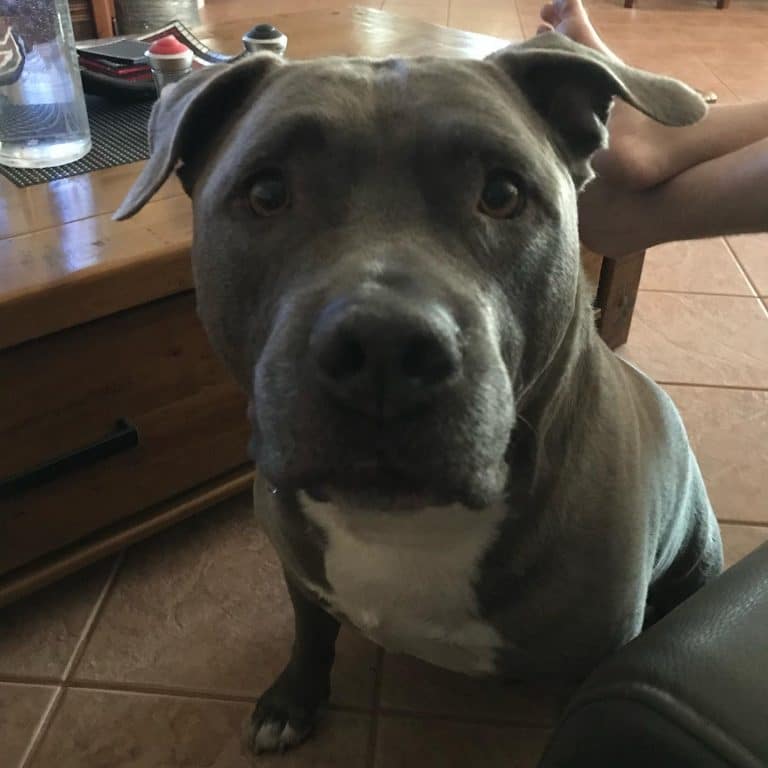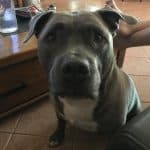 Nick Altieri
Dr Stuart was very mindful of my stress and treated Bella with gentle care. Thank you .
Diane Baker
Dr Stephan
I cannot thankyou
enough your professional loving care was amazing .
Cooper my Gentle Giant
Saint Bernard was peaceful the whole time unaware of what was going on.
I felt so stressed but Dr Stephen helped me to be calm and explained everything .
Cooper wasn't easy as he had been so sick and wasn't simple Euthanasia
My beautiful boy had no idea the whole time what was going on.
From start to finish making the call first call .
Everyone was caring and professional to deal with
I certainly recommend this amazing place
Rest in peace my Giant Boy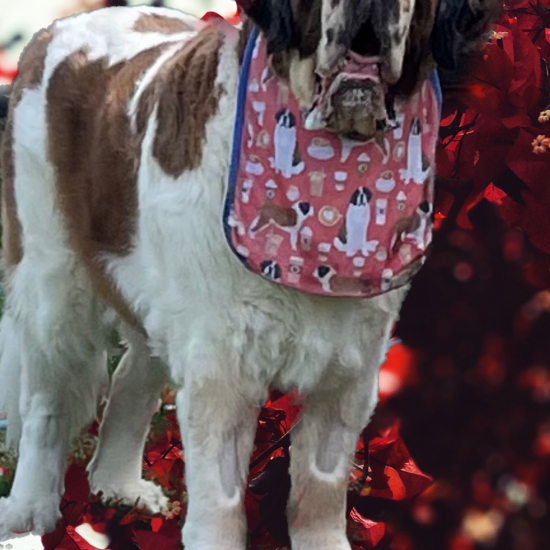 Susan Redfern
You provided an excellent service. Having to euthanise an old and much loved animal is a tough thing to do. But Dr Kel's sensitivity and kindness to both my cat and myself and her calm and professional attitude made it so much easier.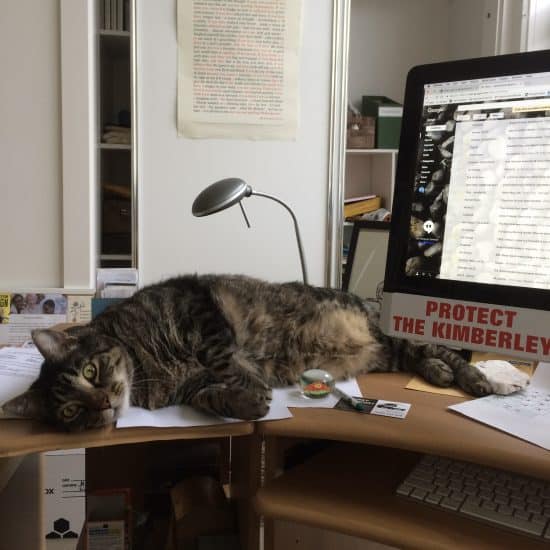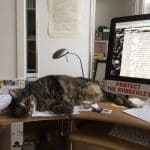 Elisabeth Patz
Dr Stephen was so kind and caring
Thank you Pawssum for helping to get a vet to us and it was
So Nice to deal with the staff there they were all very
Understanding
Janette Greer
Thank you for your lovely but very sad service .
Tracey Wilson
The vet was terrific, very understanding of my needs and my pet, and especially when I had to say goodbye to meggs, he said lovely words to comfort me in time of need. Veterinarian was very sympathetic towards me, and very lovely to talk too.
Would highly recommend this service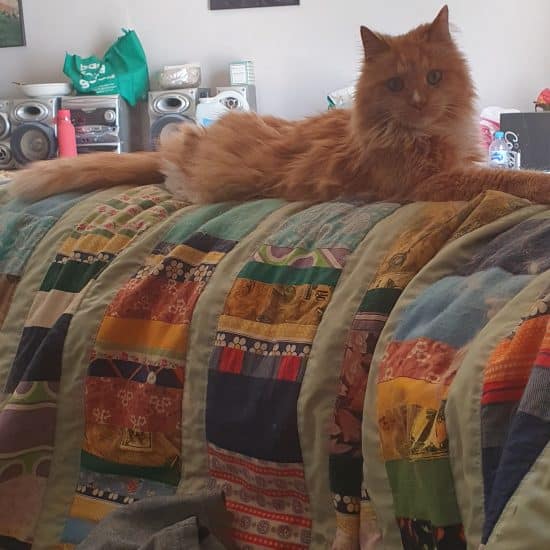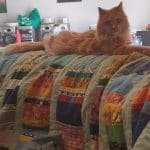 Sharon Balnaves
Everyone was so caring and compassionate. Dr Singh was wonderful and made Jaffa's passing graceful and dignified. I would definitely recommend Pawssum for the Euthanasia but the Aftercare is very pricey for what you receive. I would suggest doing research and organizing it yourself.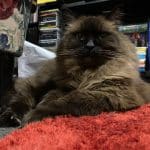 Vicki McFayden
In our anguish at the anticipated loss of our beloved dog, Rosie, you sent us an angel. Dr Kel, was the guiding light in our dark tunnel. We are forever grateful for her compassionate, professional service. Our beloved Rosie could not have been in more caring hands. She made the transition from this world into the next the best possible for our beloved girl. It is a source of great comfort to us in our loss, knowing that we did right by her in having Dr Kel assist our Rosie's passing. Thank you for linking us with this truly caring vet. Thank you SO MUCH Dr Kel.
Carol Marshall
Thank you so very much for being understanding
Dr Edward was absolutely amazing
It was done on Lilly / our terms
Dr Edward treated both Miss Lilly and our family with the upmost respect and dignity
I couldn't have wished for a more peaceful ending for our Miss Lilly
Thank you again I appreciate everything that you have done for us / Miss Lilly
❤️❤️❤️❤️❤️❤️❤️❤️❤️❤️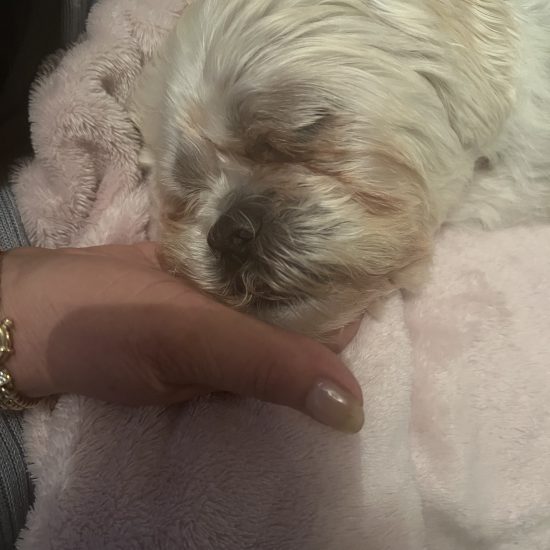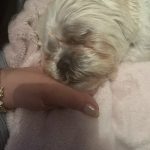 Vicky Hunt
I was grateful that Pawssum and Dr Stephen were able to provide such compassionate care to my dear boy Rocky.
All elements of the service were supportive, from booking through discussion of the process. Dr Stephen was very kind to me and exceptionally gentle with my fur baby.
I really appreciated being able to end Rocky's suffering without adding the anxiety he had with trips to the vet. He went peacefully at home without stress which was so very important to me.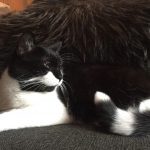 Nancy Baxter
The vet was amazing. My rottiweiler would not settle and the vet peter just persisted and we finally said goodbye. I'm forever grateful for his efforts. I feel my prayers were answered with this vet. Thank God and thankyou
Sally O
So compassionate and caring
Called on a Sunday evening and had a vet here in just over an hour to peacefully put my dog to sleep.
Pam Hooper
It's was such a hard time in our family at this very sad time and Pawssum made this time very easy 1 phone call and everything was organised we had Pete the vet come to our home and he was truly amazing gentle with our fur baby and also our feelings explained everything before he did it and our whole family was around our boy when he passed in the comfort of our own home I couldn't have asked for a better way to say goodbye
Thankyou for making it just that little bit easier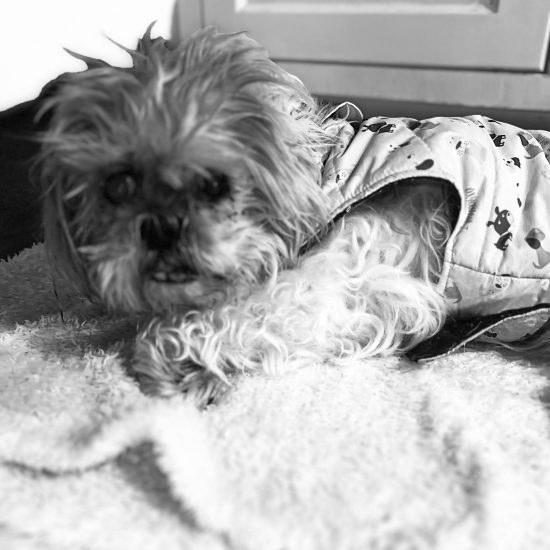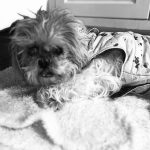 Belinda Peacock
Dr Stuart was lovely with our dog very gentle.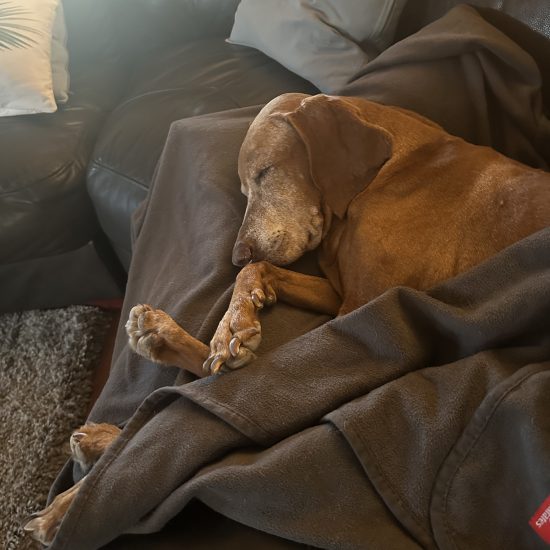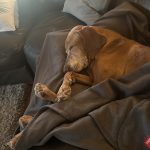 Angela Lowery
At 8pm on a Sunday night my cat Junior was very sick and in distress. I was in tears knowing he was dying so I called Pawssum. The ladies that answered the phone were so compassionate and kind and a vet was at our house an hour later. The vet was so wonderful and gave our boy a peaceful ending. I am so grateful to the team at pawssum for helping us so quickly. Thank you so much.
Katherine Anna Stirnimann
I just want to say thank you to Dr Edward for being so gentle putting my dog Chess to sleep when it was such a traumatic event.
I was concerned ringing such a big online company but it had come with recommendations and I was so grateful I could make a booking so quickly and easily in the evening. Thank you again ❤️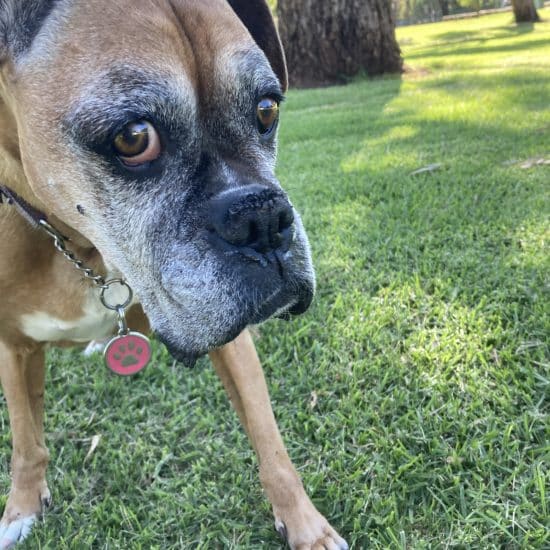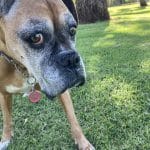 Sarah Tomkins
Pawssum Staff on the phone were very compassionate and very helpful showed empathy and very delicate The Vet Dr Bahaa that came to my home was absolutely amazing spent time examining and explained every thing very caring and loving and compassionate towards my Girl Nala and myself it was heartbreaking decision to have her rest now in peace thank you to all involved just waiting now for my Girls Ashes to be brought back home to us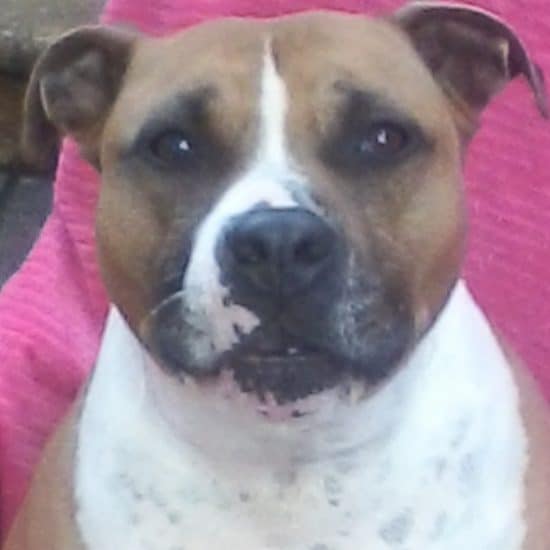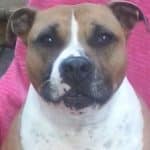 Nicolaos Rounis
We have lost two precious fur babies this year. Dr Tamara allowed them to pass with dignity and care.
As hard as this is for any animal lover, it's soothing and reassuring to let your animal pass in your own home.
We had Charlie for an amazing 18 years, he was 20/21 when he passed over. Our life is so different now and we miss him so much.
Thank you Dr Tamara and Pawssum for giving us time to say goodbye, reassure us and treat Charlie with the respect he deserved.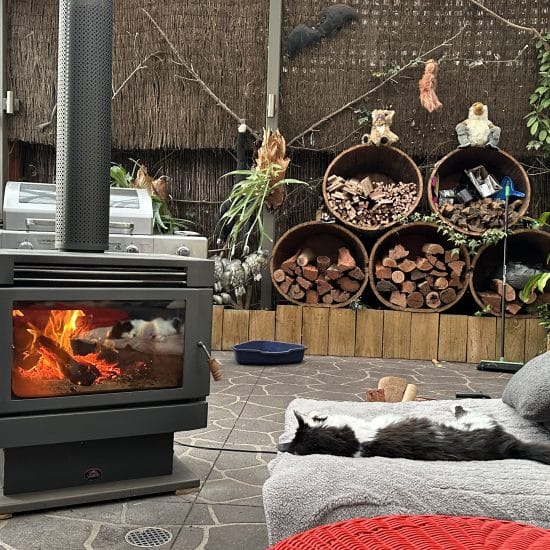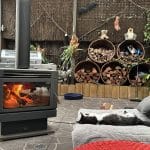 Debbie Mole
All I can say is Doctor Stephen is one of the most compassionate and understanding person doing this absolute heart wrenching job. Please thank him for me
Robyn Ward
To have my little lulu after 16 years go so peacefully at home in her bed was what we wanted for her .. so Thank you dr Singh for bieng so caring and understanding at such a difficult time. Have the highest regard for this company and highly recommend them
Leonie Dodds
Thank you for your compassionate and prompt service.
A difficult time for our family was dealt with in a kind, calm and organized way.
Highly recommend if you ever need let euthanasia.
Tania Chapman
Dr Beshoy was very compassionate and understanding of our grief. This certainly made the entire process much more bearable for our family.
Thank you
Maria Violatzis
Great service, right for us. Kind and observant vet who didn't rush and who asked about our beloved cat. Went as well as a very painful experience could go. Made sure she was calm and comfortable. Did a late night visit. All helped at a very hard time
Beforehand: a bit of an awkward mix up and complexity with the billing, my card from normal vet visits was charged.
Sarah Taylor
The vets, Dr. James and Dr. Julie were most caring and wonderfully supportive.
They made what we thought was going to be stressful into a beautiful peaceful moment.
The way they were patient with us and explained everything and answered all our questions.
A very big thank you.
We will definitely recommend PAWSSUM to all
Mark Heywood
It's taken me so long to provide a review as my heart was truly broken when we had to let Rusty go. We could not have asked for a better way for him to go. We sat with him on our back deck looking out over the garden. Dr Tamara was kind, caring and efficient. She made a difficult thing to do just that little bit easier. I still miss him like crazy but know in my heart it was time. Thank you for the thoughtful service you provide.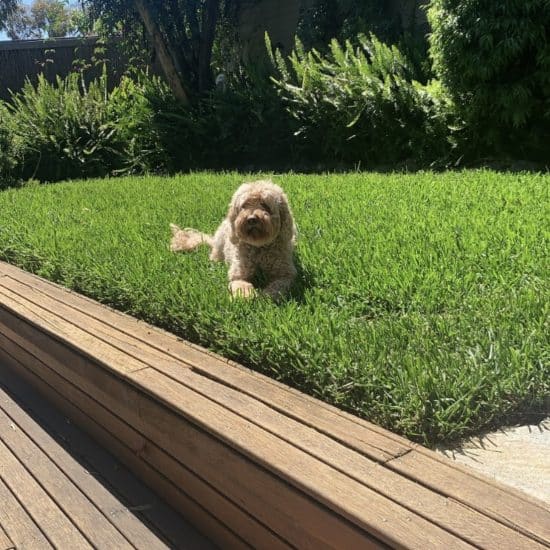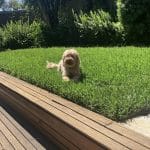 Alison Gray
The vet, Dr. Bahaa was very kind and gentle, and helped make the difficult time of saying goodbye to our much loved cat Nutmeg easier.
Maureen Behrens
We were very happy with the service provided even at the saddest time losing our beloved family member our lovely vet Dr. Bahaa explained the process to us. He was amazing and helped give a beautiful Charlie a peaceful passing.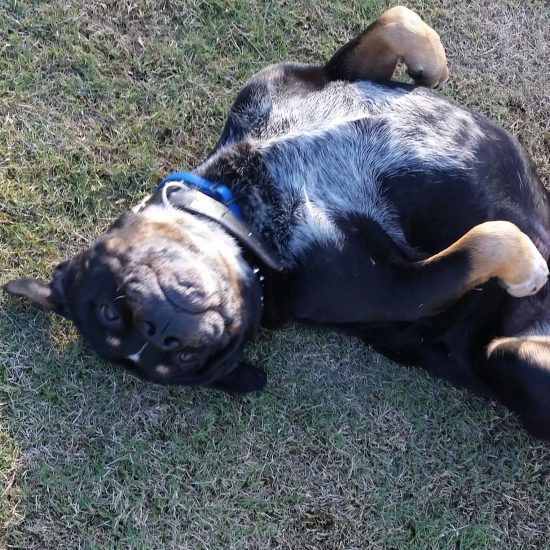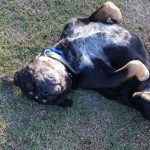 Rebecca Sullivan
Compassionate Service
We had to say goodbye to our beloved dog diesel this was extremely difficult. However due to the kind and compassionate service of Dr. Beshoy it all went extremely well. Specially for the other pets that we had in the home. They understood that this was the last time does we're going to see diesel and it was such a beautiful thing that we had to do it at home, and I found it was more calm and relaxing being in he's own environment.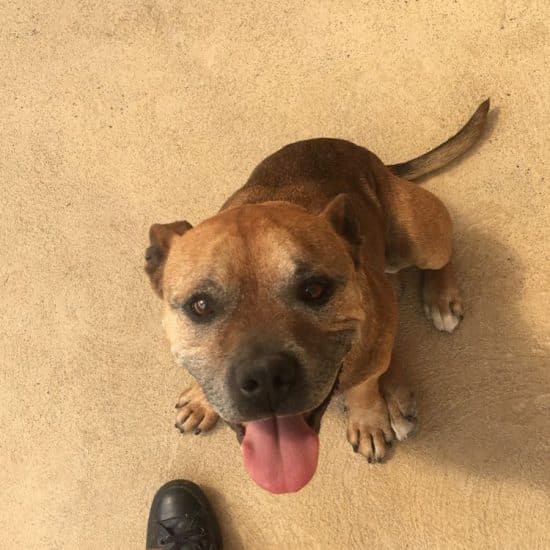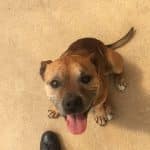 Melissa koval
We had to say goodbye to our beloved cat Zoe, this was extremely difficult. However due to the kind and compassionate service of Dr. Shadi. We were able to say our goodbyes in the knowledge that her suffering is ending, which made the process just that little bit easier.
Nicole Wilhelm
Dr Stuart visited my home and saved me the dreadful visit to the vet to put my beloved Snoopy to sleep. My family was with me and Snoopy was able to lay on my lap, with my other dog beside. It was respectful, calm, dignified, kind and quick. Dr Stuart was gentle and empathetic. I would not hesitate to use this service again and would completely recommend it to anyone in this terrible situation. Thank you Dr Stuart, I am so grateful to you.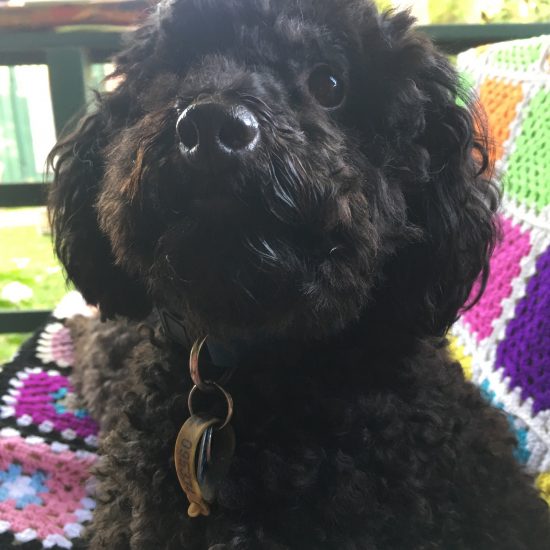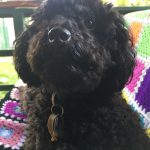 Christine McCarthy
During such a difficult time, the service provided was fantastic.
The Vet was compassionate, caring of both our pet and ourselves.
Professional and gentle.
Ian Browne
Very professional and punctual. Process was explained well and sound veterinary advice given with respect to pets' present condition. After care with respect to cremation was very good.
Greg Reedman
The service provided excellent care. The vet was very understanding. Would highly recommend it to others.
Terry Hill
The vet Dr. Bahaa was excellent and extremely caring especially through such a difficult time. Highly recommended.
Melissa Harkness
Thank you to Dr Julie and Dr James who attended to our sad requirement with sincere compassion and the entire process from booking through to the final outcome was made so very easy for us and all went without fault. We have lost a best friend but in the kindest way possible.
Many thanks again – Corinne & Eric.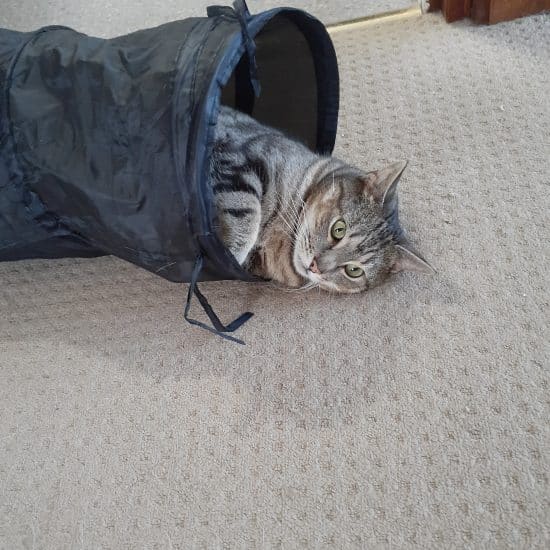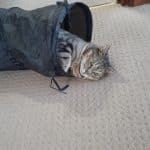 Corinne Hall
Dr Stephen attended our elderly dog in her final hours and was so empathetic and kind. He spoke softly and gently to our girl and to our family and gave us all the time we needed to say goodbye. She was never frightened or nervous during the whole procedure. It was the most peaceful and lovely way to farewell our faithful friend and for that we will always be grateful. We can not recommend this service highly enough and send thanks to each member of the team whom we dealt with for their compassion and care.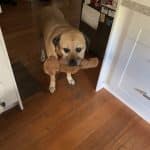 Danielle Dawson
Our elderly cat deteriorated significantly over the weekend leading us to seek the services of Pawssum. Dr Bahaa was everything we could have asked for. He was compassionate and informative providing us with all the information we needed and the space required to process our options. Unfortunately we had to euthanize our cat which we had suspected but hoped against. Again, the respect and compassion afforded to us by Dr Bahaa was exemplary. He made the entire process as gentle and humane as possible. He is a credit to the service and we thank him for his time, efforts and compassion. If this is a mark of the quality of your service, we will definitely use again and recommend to all.
Geoffrey Osborne
Dr Peter was an incredibly professional and compassionate vet who helped us through a difficult time.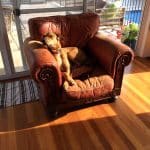 Niall Price
Dr. Stephen was very reassuring about our decision and made sure my dog was fully sedated and peaceful before proceeding. This helped so much with our grief and I am grateful that my dog was never anxious or afraid.
Dr. Stephen was able to come at short notice on a Sunday night which avoided a night of suffering. This is an excellent service, Thank you.
Maggie Allmand
From putting our Buffy to rest to her aftercare, it was done with compassion and kindness and it made a difficult time a bit easier so thank you for all you did for us and Buffy, we really appreciate it.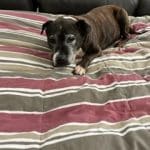 Fiona Leach
Prompt with Great service. Very supportive, caring and provides great support. Thank you.
Barry Snyman
I can't express how grateful I am to Dr Kel for giving us and our adored border collie Indie the most peaceful and calm euthanasia we could have wished for. Dr Kel gives an injection of anesthetic first so that Indie just drifted off to sleep and was even snoring. It was just like her normal bedtime with cuddles and love and neck rubs.
Thank you so much Dr Kel. You were so sensitive to not only Indie's needs but ours at this very difficult time. I recommend you whole heartedly to anyone else who truly loves their dogs. Thank you!!
Kate Stewart
It's nice to deal with genuine caring people, top quality service all round.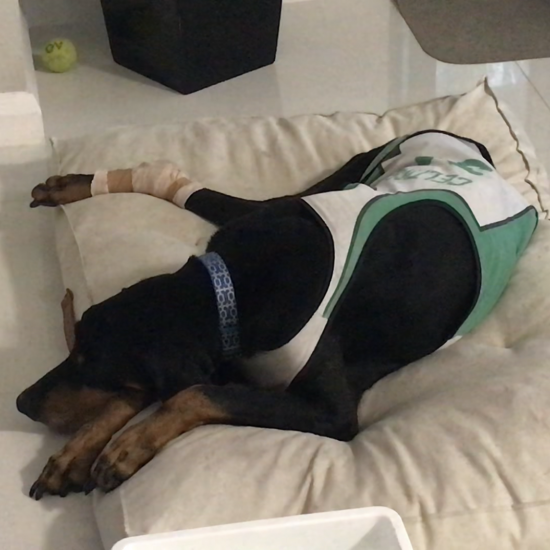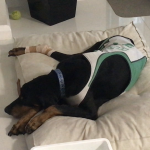 Rob Green
Dr Stuart was amazing Cannot thank Dr Stuart enough for his kind and compassionate service. It made everything so much easier for us.
Shannon Pilbeam
Excellent service and very compassionate. Highly recommend.
Daryl Battams
Excellent service from the first phone call to the home visit. Was very understanding with our feelings and decision. Definitely will recommend Pawssum to other family and friends.
Michael Keil
Doctor Stuart was amazing and would highly recommend him.
Danny Blair
Thank you to Dr Beshoy for his service. He gave Samantha a peaceful at-home euthanasia. He is very gentle and polite.
Kind regards,
Linda Moerjono
Linda Moerjono
Thank you all! Dr Edward is a REAL ANGEL. I can't thank everyone at Pawssum enough for all the genuine empathetic support I received throughout my personal ordeal on that day. A very huge thank you to Dr Edward for his thorough explanation of the procedure, and his genuine patience and empathy throughout. Thank you all so much you are ALL AWESOME!
Cassandra Walker
From the moment I contacted them, they handled the situation with utmost sensitivity and professionalism. The team was incredibly understanding of the emotional toll this decision took on our family, and they made sure to walk us through every step of the process. Ensuring our pet Chiko's comfort and peace throughout. Dr Stuart who came to our home was a true angel. Exuded with kindness and empathy. Creating a calming atmosphere during such a heart-wrenching time. The procedure itself was handled gently and peacefully, allowing Chiko to pass away with dignity in his familiar surroundings, surrounded by love. There was no rush, and everything was done at our pace. Thank you for looking after Chiko!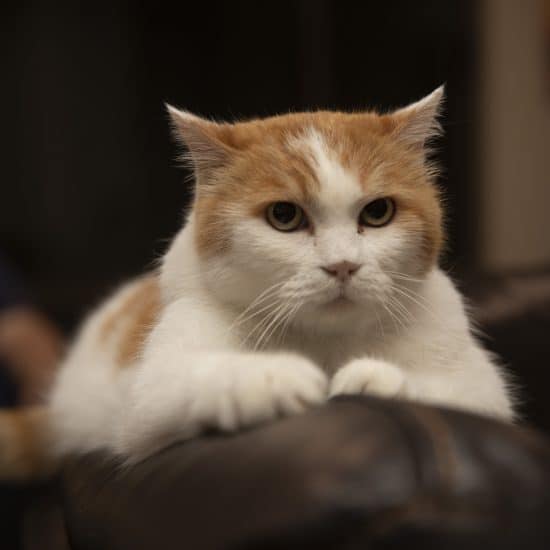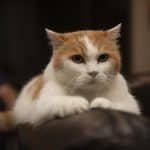 Lesina Tamati
Dr Beshoy was very professional and understanding. His approach to the entire situation is to be highly commended. Thank you!
Alex Arkoudis
Thank you Dr. Baljinder for your gentle and compassionate treatment of our beloved KT. At 17 and a half years in our care and in our hearts, the last day is never a day we wanted to dwell upon. We are so grateful that with her passing, I held her in my arms. It was so kind and peaceful.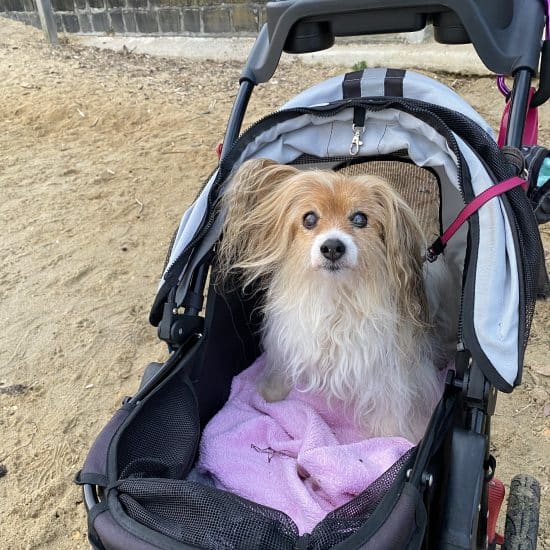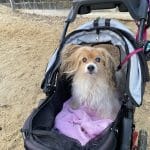 helen jeffery
Thank you Dr Stuart for the attention, care and compassion you showed to our family and Harry during this time. We are truly grateful. Harry crossed over peacefully after a brief but rapid illness. Thank you Dr Stuart for your advice, professionalism and care.
Melissa Messenger
Dr Stuart came to our house and provided a peaceful and respectful service for our dog, who over the past weeks had deteriorated in health. He explained every step in a caring manner and provided us with the time we needed to spend with her. Thank you for this great service.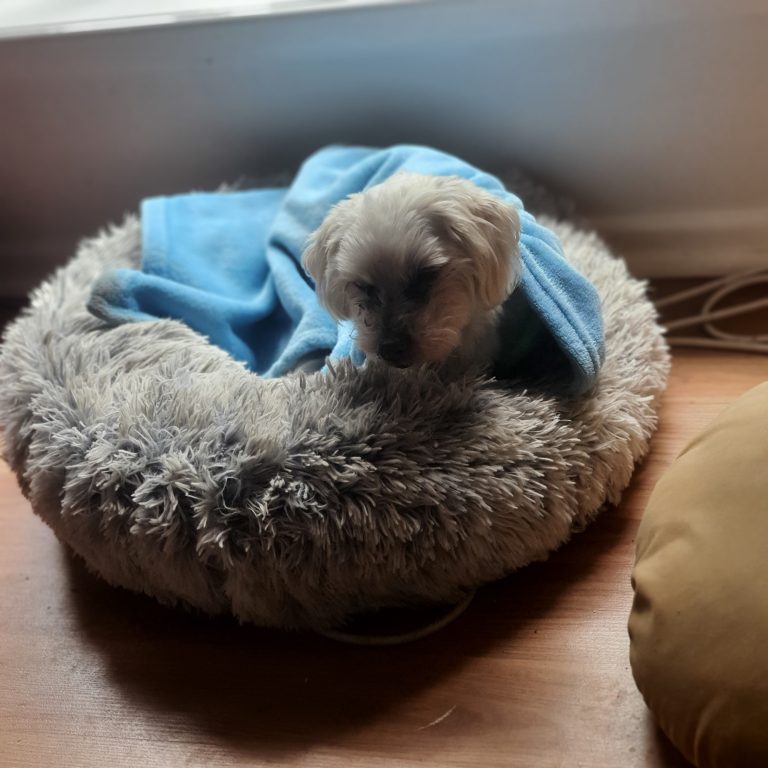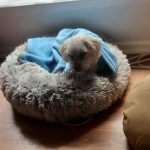 Sue Muncaster
Dr Beshoy was very gentle and compassionate when he attended our home to send our beautiful little boy over the rainbow bridge. He explained everything and gave us as much time as we needed. Thank you!
Jacqui Guinane
Dr Bahaa provided a home-based peaceful passing of our cat Rusty.
We appreciate his care and prompt service. Rusty is now at peace.
Ann Henderson
Dr. Kel was fantastic. She made a horrible situation bearable. Her absolute primary concern was minimize the stress for my dog. She was so kind and loving. She also looked after me, which I really, really, really appreciated. Please pass on my sincerest gratitude to her. I did not want to say goodbye to my precious dog But she made it as bearable as it possibly could be.
Ruth Mauldon
We were blown away by Dr Stuart's kindness and compassion during a very difficult time today. He explained, in depth, the process; what he was doing, when and why and was so gentle with our boy throughout.
Dr Stuart allowed us as much time as we needed to say our goodbyes and we could not have asked for a more peaceful send off for our boy. While we'd hope to not need to see Dr Stuart anytime soon, we'd definitely recommend him and the Pawssum team for any vet services.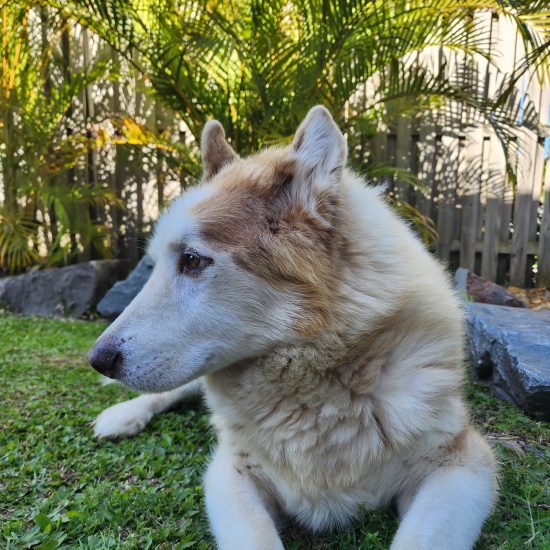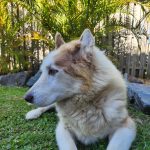 Shannan Wickham
Thank you to Dr Stephen for being respectful and giving a peaceful end for Sofie.
David Hanlon
The experience and kindness that was shown to our beautiful boy and to us helped us get through a really sad situation – Thank you Pawssum and Dr. Kel.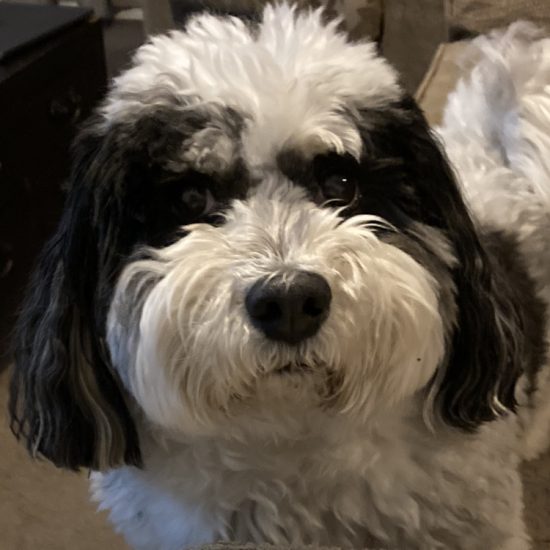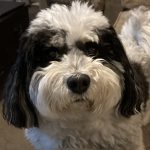 Kirralee Baker
Our dear dog, Teddy, had to be euthanized on Saturday. Pawssum were compassionate and professional to deal with. The vet, Dr. Kelly, was very kind and it was a lovely peaceful experience in our home.
Thankyou very much.
Carmel and Paul Van Diemen
Carmel Van Diemen
Our 18yr cat was in his final stage of liver cancer. Pawssum was able to provide a fantastic service that day to allow our family member to pass at home. Without the stress of a trip in the carrier, a stressful drive in the care, and the smell of a sterile clinic. We were able to allow Mr. Piddles to be in his home surrounded by the familiar smells, sounds and people. Our Vet Dr Katie was compassionate and understanding, everything was explained and professional conducted. Well worth the extra you pay for the personal service without the additional stresses on a stressful situation.
Highly recommended.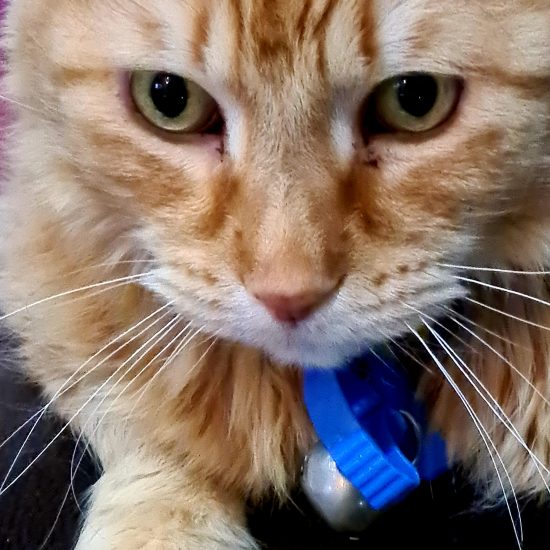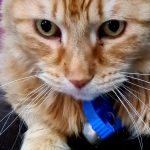 Leanne Hinton
I feel so grateful that my cat was able to die at home. The situation could not have been handled more professionally and compassionately by Dr Katie. Thank you.
Jane Field
Dr. Beshoy shows so much compassion and treated my baby mojo (cat) respect and peaceful journey. Carries his body like a child .
I'm so please and Dr. Beshoy assured me my baby mojo (cat) will be cared….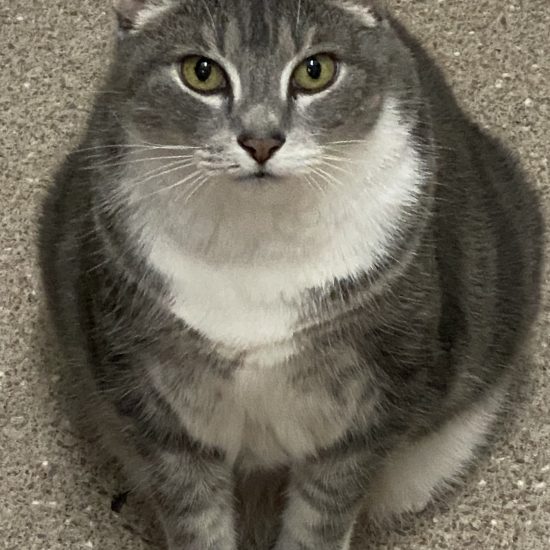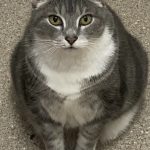 Cecilie Cham
Dr Kelly arrived very quickly when it seemed clear that my dearest friend was not good. She was very sensitive to Holly's condition and ensured she remained comfortable in her final moments.
Whilst I am heartbroken, it was lovely that Dr Kelly did everything in her power to reassure me that Holly was in the best of care.
Thank you for your kindness and professionalism at such a difficult time.
Shirley Gerrard
So incredibly grateful to Dr Katie for the beautiful care and love she showed to our little Oscar. Dr Katie took time to hear a little about Oscar and the sweet cheeky boy he was and sharing our laughter and celebrating his life as he ate his treats before falling into a deep sleep. We weren't rushed for the final step giving us plenty of time to gently stroke his head and kiss him goodbye. The whole process was done with enormous love and compassion and left us feeling uplifted in his gentle passing. Thank you Dr Katie from the bottom of our hearts. A truly beautiful person. Best wishes for your op! 😜 love Kerry and Mariah. 💜
Kerry McDougall
Thank you to Dr Katie who came to our home and instantly felt like family. With the utmost compassion and empathy to our distress, she put us at ease and comforted us over our decision, assuring us it was the right decision for our darling Oscar. Through tears there was laughter as we shared our stories of his adventures, his charm and funny character. Dr Katie treated Oscar like her own and shared treats (his favorites) while gently putting him in a deep sleep complete with a little snoring. We weren't rushed but took all the time while he was still with us to cuddle and kiss him his last goodbye before it was time to put on his angel wings and leave us to his happy place.. a cafe in heaven with lots of treats 🙂 Dr Katie you are one beautiful human and we can't thank you enough for giving us all the time we needed to say our goodbyes. All our love Kerry and Mariah (McDougall) xx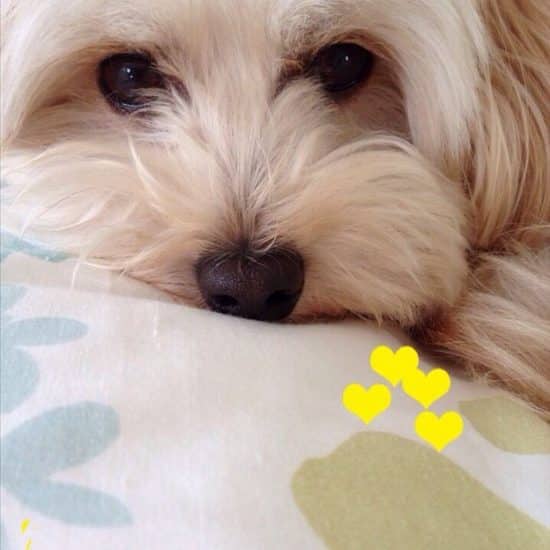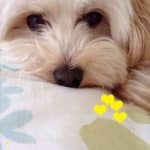 Kerry McDougall
Having to make the heartbreaking decision to put our elderly dog to sleep, the service and compassion received was amazing. On the day everything was clearly explained to us, our beautiful girl was shown love from Dr Shadi and the care given was amazing, we were given time to say our goodbyes and felt the whole process all be it heartbreaking was made easier with such amazing care from the vet. Thank you so very much.
Renae Dargan
Dr Beshoy was very professional – and at the same time very kind. He arrived quickly which was a mercy as my cat was in terrible pain. He gave me time to say 'goodbye' …. He did not rush me at all. Thank you so much. Madeleine
Madeleine Hopkins
The vet, Dr. Beshoy was very compassionate, gentle and caring. He made the difficult process soothing. I would recommend Pawssum Mobile Vets.
Melissa Reil
Faultless service Empathetic, respectful and professional. Thank you for a seamless service at a difficult time.
Andrew Hall
Excellent service, would highly recommend. Pawssum made a terrible time losing my best mate as good as it could be.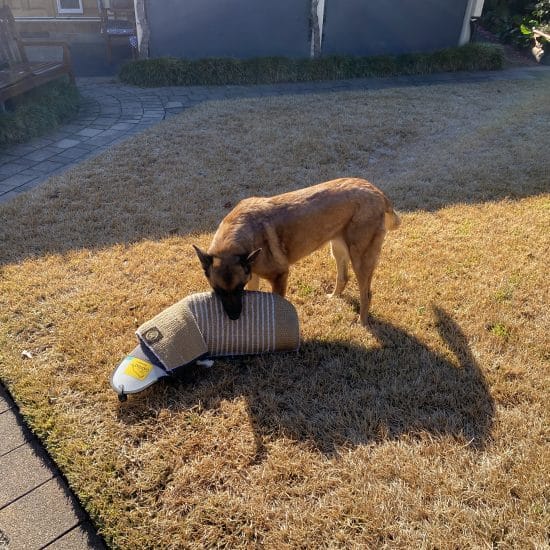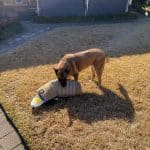 Brett Keary
Very understanding vet, Dr Shadi had a very calming disposition, when he came on 18th June 2033. He was very professional in the way wanted to ascertain the reason why we wanted to euthanize our beloved Belgian shepherd Zak, to ensure that it was the right course of action. After examining Zak and looking at what tests and scans had been performed by another Vet, Dr Shadi agreed that Zak was very unwell and the time was right to say goodbye to Zak.
Thanks to Dr Shadi and staff at Pawssum. I would highly recommend Dr Shadi due to his compassion and professionalism.
Trudy & Family
Trudy Dawson
This service was professional, amazing and made the entire process so much more calming for my family and my pup. We sadly had to put her to sleep but the Vet Dr. Shadi was so caring and reassuring through the entire process. We could have not asked for a better way of saying our farewell.
Callum Stuart-Smith
Caring and compassionate. I could not have wished for a kinder vet. Dr. Kel made the process so peaceful for our pet. After experiencing this service I will transition our normal vet care to Pawssum.
Kim Harrington
We were quite distraught when our vet Dr. Kel arrived. she immediately set about building rapport with our cat Millie my son Daniel and myself. She talked us through each step of the process and was very calm and reassuring. She gave us a lot of flexibility and some suggestions about where to be when medications were administered. Overall the service was fantastic and Dr. Kel was very caring compassionate and thoughtful in everything she did for us. It truly was a good farewell. Thank you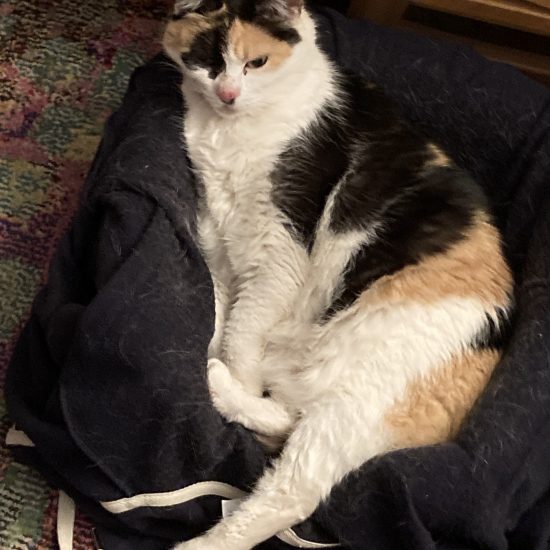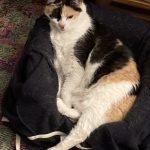 Judith Boyland
Dr Katie made a very difficult situation easier for our family. She explained every step of the process very well and was very respectful to Our Spotty.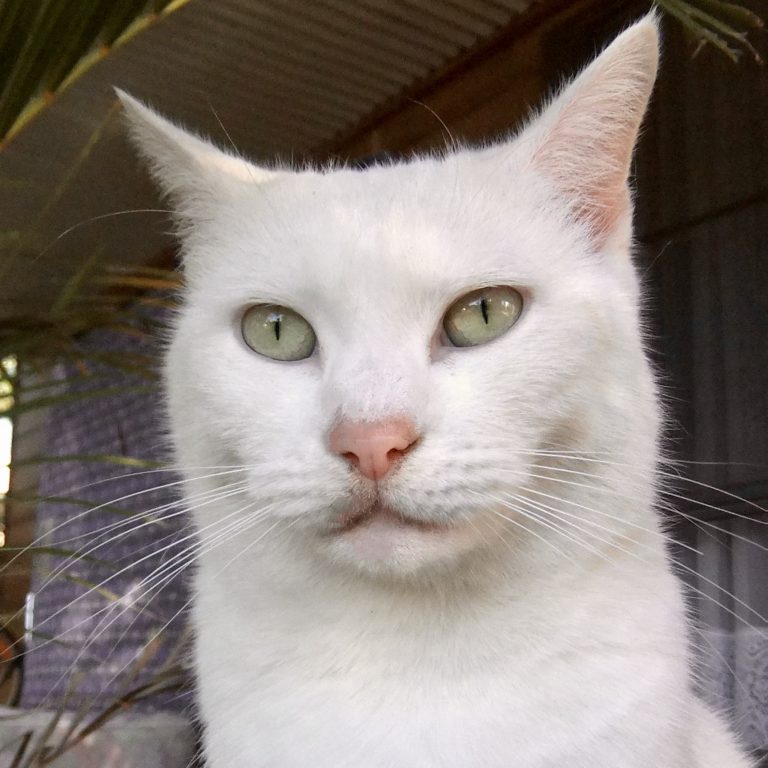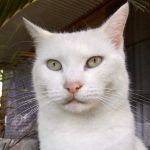 Kim Stevens
I was very impressed with the professional service provided by Pawssum for the end of life of my beautiful fur baby Crispin. The team were all very understanding and sympathetic in having to deal with a weeping owner. Wonderful Dr Beshoy was the loveliest vet I have ever met. He was very compassionate in the way that he attended to Crispin. I will most definitely be using Pawssum when I eventually get my new fur baby. Not too sure when that will be but hopefully not too long.
A very big heartfelt thanks to all the team at Pawssum including Dr Beshoy.
Michelle Jouvelet
As hard as the visit was, the staff was extremely compassionate and professional. They went about their duties as best they could in the circumstance which was extremely difficult for our family. Even with the pain our baby was in, she still managed to share a smile. RIP our Chloe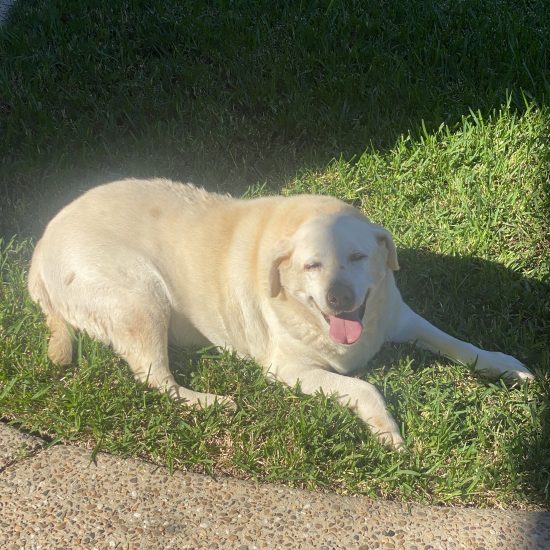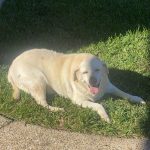 Colin Ameduri
Thank you Dr. Beshoy and Pawssum for your kindness and compassion in putting an end to my little cat's pain. No stressful trip to the vet but calmly and peacefully in her own home.
Liz Lukin
Dr Katie is the best. Going through this awkward time, she was understanding, compassionate and a lovely person.
Peter Anderson
Dr Baljinder was very respectful and professional with the Euthanasia of our cat Ranga.
Would definately recommend Pawssum.
Daniel Potts
We would highly recommend Pawssum to anyone wanting a home visit.
Stephanie Nicholls
Dr Kelly was incredibly sensitive and reassuring during a time of despair.
Bronte Sinclair
Thank you so much Pawssum and Dr Beshoy for coming to us at 9.00pm on a public holiday to put our poor dog out of his misery. Compassionate and efficient vets. 100 per cent recommend the service.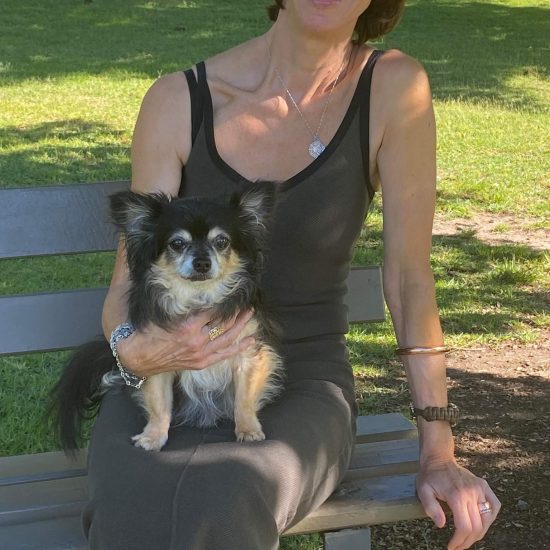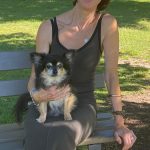 Janet de Castro Lopo
I was very glad to be able to access this service promptly at a very sad time. All information was clearly explained and I was grateful that it went smoothly. Appreciated the cane basket provided for removal. Thank you
Jean Arnott
I was really impressed by the way that the vet explained everything to me. The whole experience was very calm and peaceful. I was really dreading the ordeal but Dr Baahaa was really nice and sympathetic. Thank you for making it so easy for both Budda and myself
Sandra Hanson
Dr Stuart made me feel comfortable and even crack a laugh and joke during one of the most heartbreaking and nose-snotting moments of my life with saying my final goodbye to my little trooper, Coco.
I highly recommend him and will be calling on his assistance with our other animals.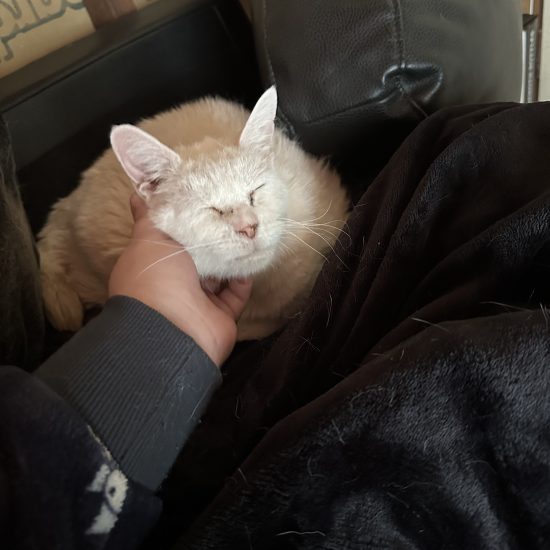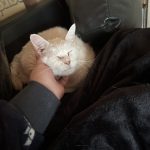 Bridget Lennon
Dr Sandra was so caring and understanding.
My Charlie hated going to the vet. I wanted a better send off for him than to be stressed when he passed. My other dogs wanted to be part of Charlie's send off and Dr Sandra was totally accommodating, even with my border collie who has no idea about personal space. Charlie went to the rainbow with so much love. I would definitely and highly recommend Pawssum and Dr Sandra. Thank you so much
Michelle Van Wezel
Dr Sandra was loving and respectful.
Kym-Maree Sargaison
Everyone involved in helping us say goodbye to our best little mate, Albert 🐾were all so very kind and helpful. The lovely Grace on the phone when organising everything. Dr Kel, ensuring Albert was comfortable and the wonderful Kathy who returned Albert with his little paw and nose prints.The whole experience was dealt with respect, compassion and kindness. Thank you ☺️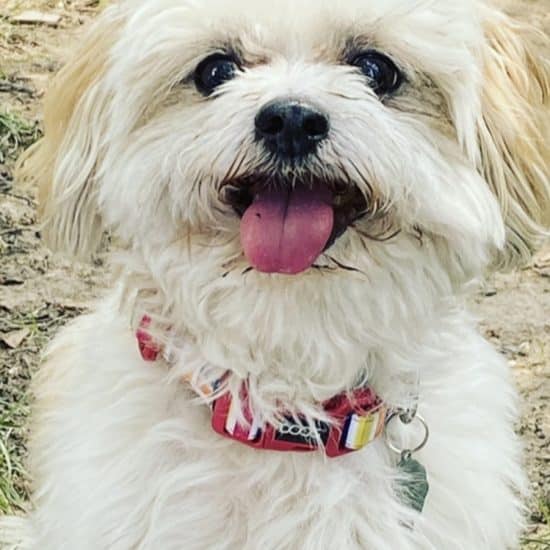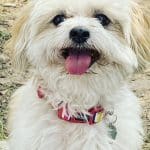 Debbie and Harry Allan
Dr Stephen was so sensitive and gentle during the peaceful euthanasia process.
Darren Meechan
It's always devastating to say goodbye to a beloved fur baby, but our Thomas was suffering so the vet gave him a gentle farewell. We're grateful he was able to go while surrounded by his family and on his favourite chair.
Caitlyn Palmer
I'd highly recommend anyone, and everyone too use Pawssum. It was nothing but smooth and no stresses, right from the moment I enquired till my boy's safe return home. Very compassionate and patient, I must say Dr. Beshoy was very helpful and made it all much easier with his help. My 13 & a half year old bruiser was happy until the very end and I thank you for all your help.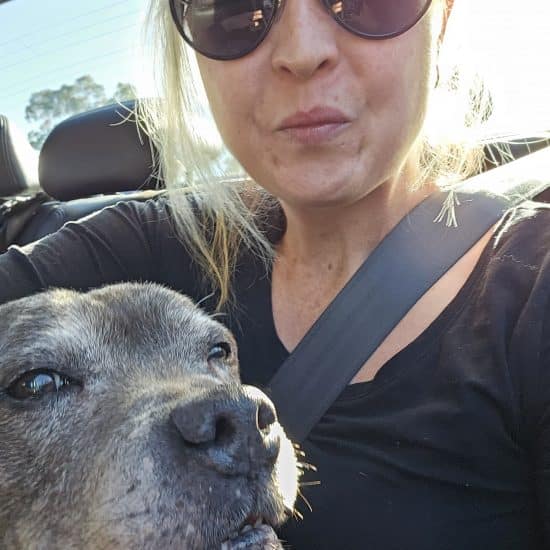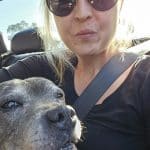 Lindyl Woods
Easy to organise and the vet who attended was caring and patient. I couldn't have asked for a better service at a difficult time. Thank you.
Jodi Kent
Our beautiful boy decided he was ready to leave Sunday evening. We wanted to make Billy's last moments as peaceful and comfortable as possible.
Our regular call out vet was not available, however Pawssum answered and were able to get out to us within the hour.
Dr Nicholas was very reassuring. He explained things as he went and was both very professional and empathetic/gentle. Dr Nicholas was surrounded by 6 crying adults, and deserves to be commended on the way he handled such a difficult situation. Such a difficult task, but he made Billy's final moments peaceful, in his own home and surrounded by his family.
It really means a lot that Pawssum and Nicholas were able to give our beautiful Billy boy the opportunity for the calm, gentle, loving ending we wished for.
Thank you so much.
Also, for anyone wondering, the service was very reasonably priced. We would have paid anything to make sure Billy got the best care possible, but we were nonetheless impressed by the cost, especially for an after hours Sunday home callout & private cremation.
Thank you again, it means the world to us.
Rebacca Lucas
Our vet was so kind and caring. We were not rushed at all. To be able to stay in your home environment is so much better for your pet and your family.
Deborah Wills
Dr Elena was fantastic and talked us through each step she was doing on our beloved cat Tamara. We were allowed to take our time with her and it was such a calm way of letting Tam go over the rainbow bridge.
Thank you once again for making it as peaceful and painfree for Tamara.
From the bottom of our hearts
A and D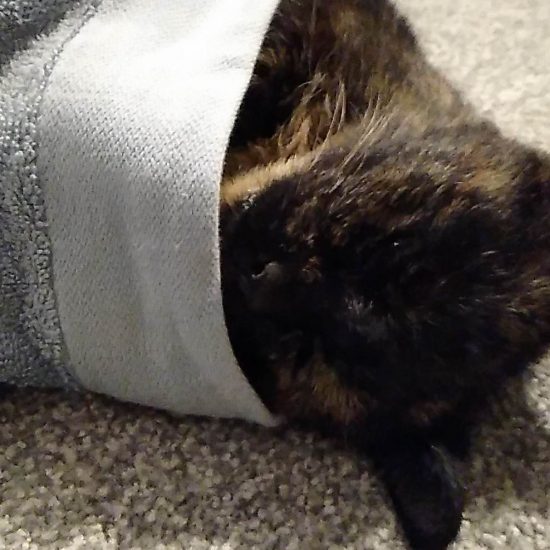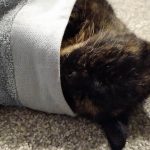 Alaina O
Thankyou for your compassionate service.
The vet that attended my home was amazing.
Lee Thies
Can't speak highly enough of the service provided by Pawssum and the visiting vet Dr Shadi.
He was kind and caring when we had to put our beautiful boy to sleep.
In this extremely difficult time he made the experience easier for us.
Thank you.
Ned Maricak
We were so grateful to have a lovely vet sunny morning and out in the garden what a queens passing for our little staffy girl,
the friend to all, now chasing seagulls and being welcomed by Wednesday her lab sister.
thank you
Jen Warren
Thank you so much to the very caring Dr Kel, she was very understanding and careful with looking after our good bye to our little girl Jinxy. Thanks also to the wonderful Kathy from Paw Bearers 🐾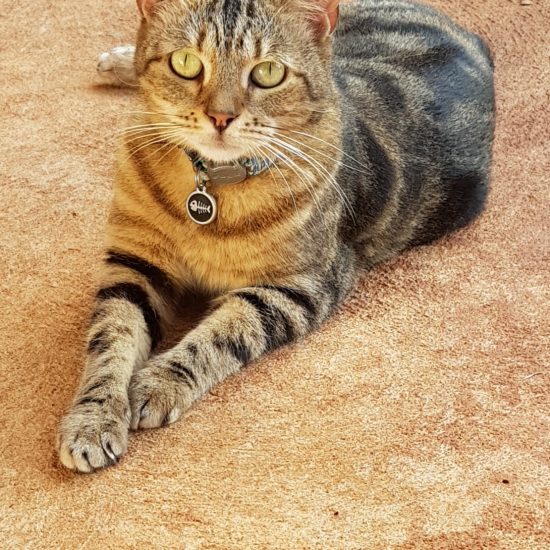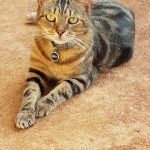 Toni Gibson-Warner
Thank you Dr Beshoy was kind & compassionate & didn't rush us. It was devastating & heartbreaking to lose our fur baby but he went peacefully.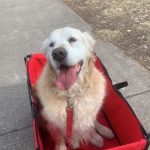 Leisa O'Toole
Dr Bahaa was prompt, professional, respectful, and personable.
His bedside manner and service provided made the best of a terrible situation.
Josh Tester
Thank you so much. We could not have asked for a more empathetic peaceful end for our 19 year old fur babies.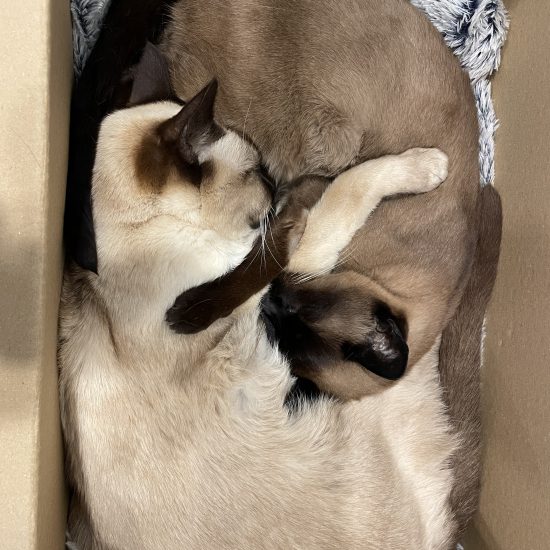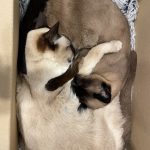 Cheryl-lyn Noble
We can not thank Dr Nicholas enough.
He was very professional and empathetic.
In such a sad time we are so thankful that our beloved cat was in the hands of such a caring person that made sure she went peacefully with no pain.
We can not recommended Dr Nicholas enough.
Leaha Williams
Thank you Dr Celeste -you made it such a peaceful experience. My husband said you were the best vet he's ever dealt with.
Jayne Turner
I can't imagine how this could have been better. Very professional and empathetic team made a difficult time easy and pain free for our beloved pet. Thank you!
Woody Taylor
I thank Dr Kel from the bottom of my heart for making this very difficult situation so kind, quick, and calm. I cannot praise enough this wonderful service in that it bought a difficult time to such a peaceful and respectful end. Thank you Dr Kel and all who you work with. From my initial phone call to the last moments the service was impeccable. Thank you again.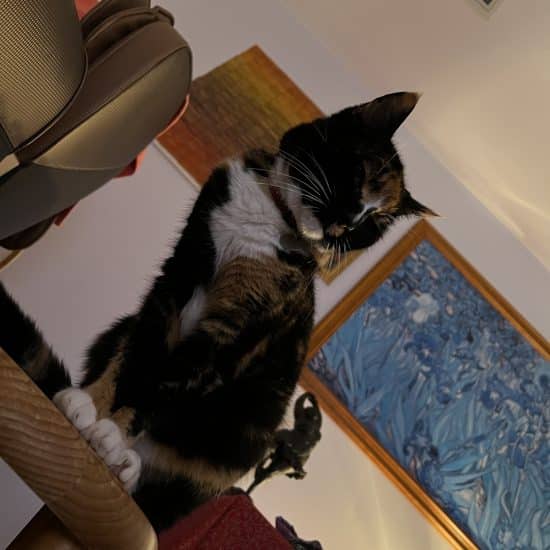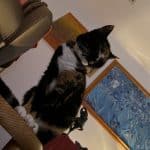 Susan Golem
The vet who arrived to euthanasia our beloved 16 year old boy was just a beautiful and caring person. Showed us & our dog respect and explained everything in a soothing voice and manner. It was peaceful and quite beautiful. Will always remember it. Thankyou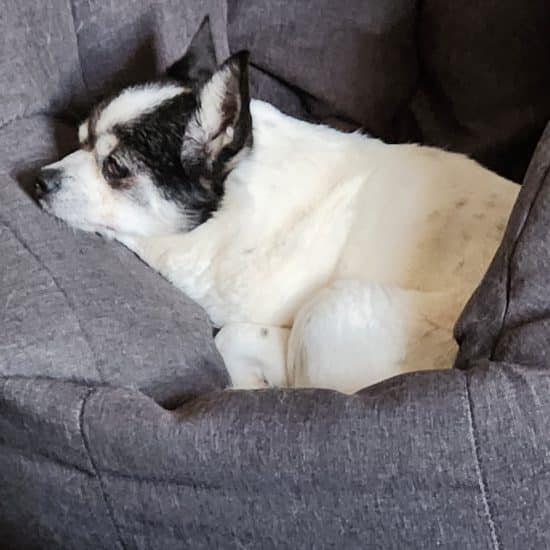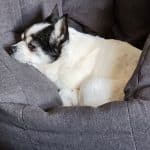 Jeanette Denaro
Thank you Dr. Julie and all the team at pawssum for the wonderful care you showed to us during one of our saddest days of our lives. We are so grateful for the care and concern you showed to our Peaches and to us.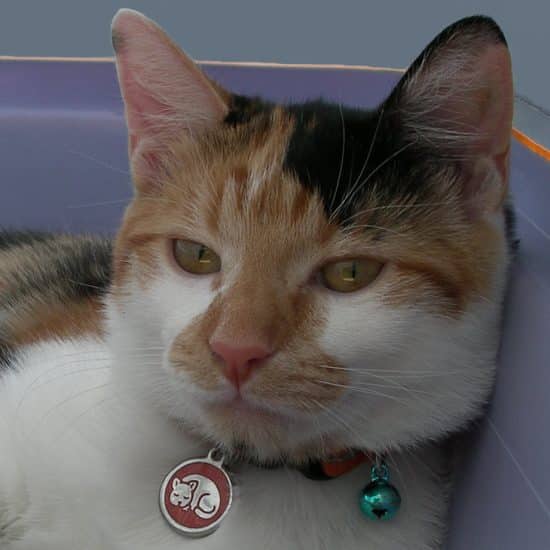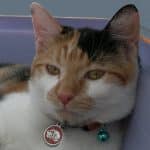 Michael & Mellita
Our beautiful 13.5-year-old Labrador Bella had a blessed life. To say Dr Katie was the perfect lady to send Bella off to pain free world and so soft, gentle and caring to us and our boys!!
Thank you for being amazing to us all!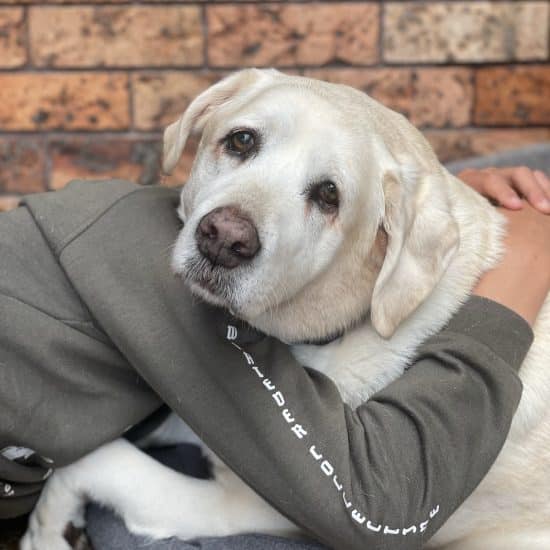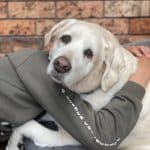 Lynne Brodie
The process was very respectful and I had time to say goodbye and grieve. Thank you so very much
Catherine OGrady
After a bumpy start I cannot speak highly enough of the vet that came to our house to euthanise our cat, he was so gentle and patient with him and gave him a gentle send off. We are very grateful we were able to have this service in our home
Barbara Dunne
The Vet that came to our house was absolutely incredible! I cannot think him enough, he made such a horrible thing to do for our beloved pet so much easier.. he was kind gentle and explained everything so sufficiently.
I'm so happy we used Pawssum.
Thank you so much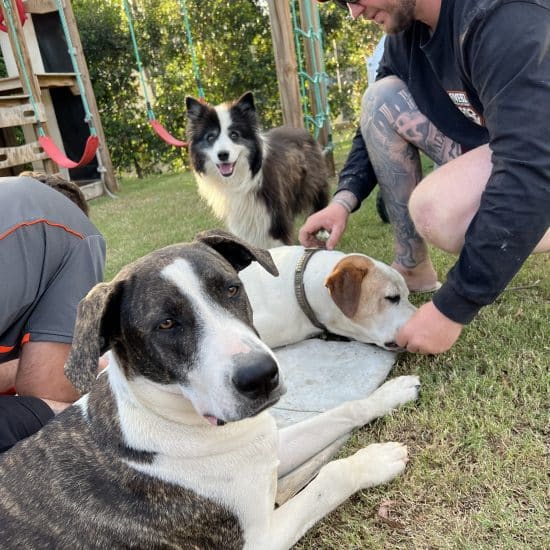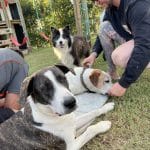 Emily Sveiger
Dr Avi and Pawssum staff were amazing we had to put our beautiful boy to sleep with much regret and sadness and they helped us through the process! Unfortunately there was no magic bullet for heartbreak
Victoria and Mojo😢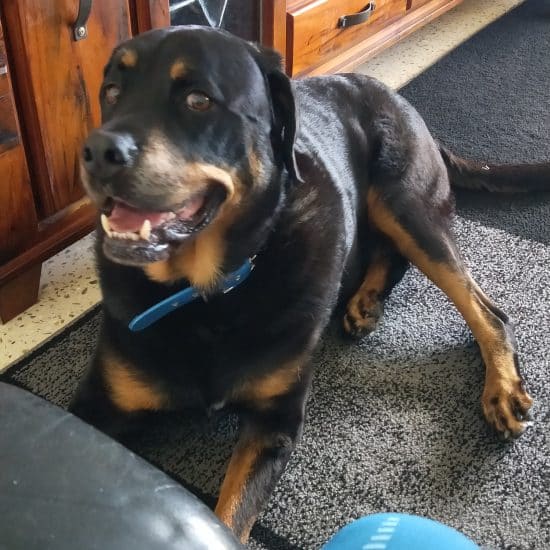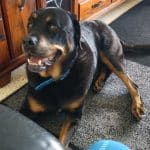 Victoria
Tanya was fabulous over the phone during my initial conversation.
The process was very schmick. I'd totally recommend Pawssum. Was much easier having the vet come to me rather than traumatizing my poor old puddy in her final hours.
Well done on a fabulous service.
Thanks 🙂
Kathleen Kenny
The vet was very comforting and performed the service quickly and efficiently- definitely would recommend this way to have a loved pet put to rest at home.
Wendy Roberts
I was very happy with this service and the way everything was organized so quickly. You even came out on a public holiday, and you came as soon as possible, thank you for that. My darling cat Muffin was able to be at peace and in no more pain. Dr Beshoy the Vet, made her feel at ease and then she was asleep, then peacefully euthanized her in the comfort of her home. Thank you very much for everything.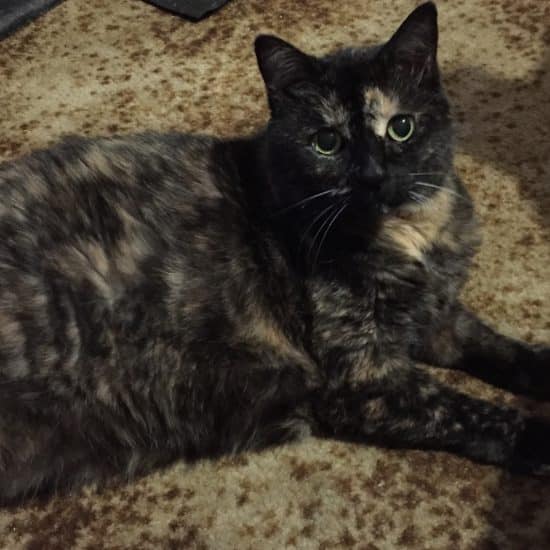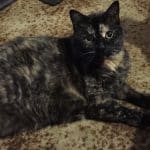 Johann Doyle
I was in great distress when I first contacted Pawsumm to ask about home euthanasia for my 15 1/2 year old Pugalier Tilly. We knew it was time but I was afraid we would not be able to get her seen to for a day or so, so it was wonderful that they stepped in straight away and had an appointment organised for us that same afternoon. The staff were so caring and compassionate, and the vet Tamara was so good and gentle with Tilly; this is still the most difficult day you ever have to go through, but the service provided by Pawsumm made the whole process less stressful and a gentler was to say goodbye. Also the follow up was much appreciated. My heartfelt thanks to all involved. 💜🐶🐾🐾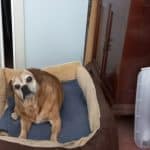 Marion Bell
From my first conversation with Tracey it was a very positive encounter. Every conversation I had was in the same vein to make me as comfortable in the situation as possible.
The young veterinarian who came was lovely
Very gentle with my little doggie, I have never attended a euthanasia before, it was a gentle and peaceful, and the vet was very nice and gentle.
I will have no hesitation in recommending your service to anyone.
Margaret Travers
Our dog Buster had a very peaceful home passing. The Vet was very compassionate. We are so thankful for this service and would recommend to friends and family.
beth Blair
Our darling dog Sasha was in much pain that afternoon, before a public holiday. When no other Vet was available, not even our house Vet, the Pawssum Vet, Dr Stuart, came around that night to assess the situation. Dr Stuart was so pleasant, calm and patient. The decision had to be made to put Sasha to sleep which was very hard for me. I will recommend Pawssum to every pet owner, and if I have a dog again will use their services for dog consults.
Thank you Dr Stuart and Pawssum Team.
Tanya Iseli
The service provided by Pawssum Vets from start to finish was exceptional. Dr.Beshoy was so understanding about the loss that we were facing. He handled our fur-baby Felix with such care and dignity in the last moments of his life. I would not hesitate to recommend Pawssum to anyone needing pet services.
Geraldine Fernandez
Thank you. This was such a gentle and dignified way to say goodbye to our very old and sick doggie family member. It was such a relief to be able to hold him in our arms in his own home. The whole process was warm and caring. I cannot recommend this service more if you are in need of it for a much loved pet.
Beth Duncombe
Thank you for being a kind and gentle veterinarian. You made our experience much more easier.
Labrini Karatzikos
Dr Bahaa was so kind and compassionate, he helped our beloved Abbie pass over peacefully surrounded by her family in her favourite spot as the sun set.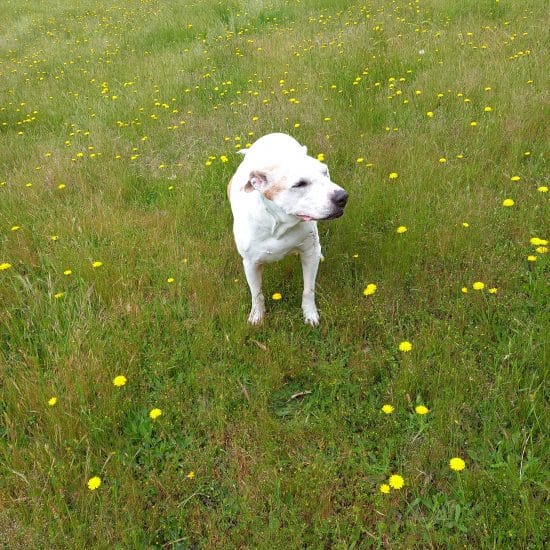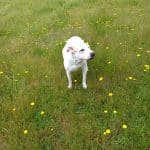 Robyn Armfield
Thank you so much for your kindness and support and care with hoii and my family
Just made it very special coming to visit Hoii at my home and putting hoii to sleep without stressing her
I will recommend you to every one I know when there fur babies need help
Thank you so much
Regards
Maree white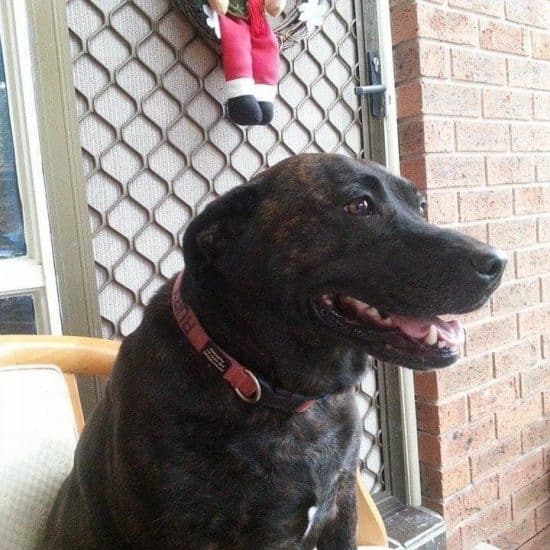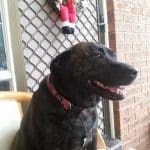 Maree White
Unfortunately, we had to say goodbye to our beautiful boy last night, Dr Stuart was so incredibly kind and caring. He was so very kind to our boy, and to us all. He made a day that was incredibly hard for us, just that little bit easier.
Thank you Dr Stuart for being so kind, it meant a lot.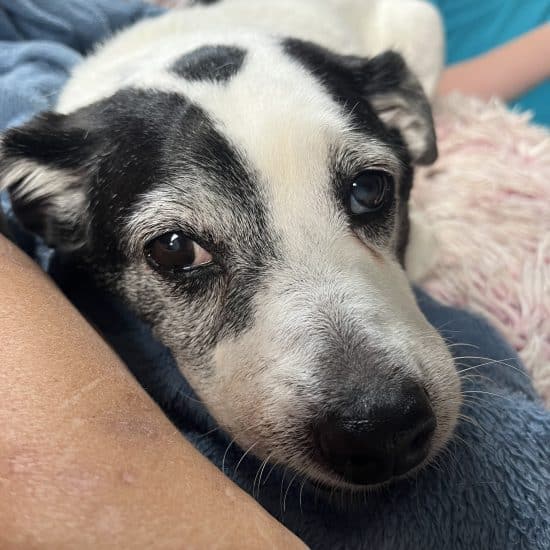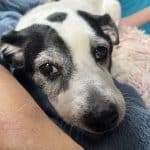 Danielle Harrison
Thank you for your compassion and kindness in saying goodbye to our beautiful tortoiseshell girl MistyMoo. We loved you with all our hearts. Fabulous 17 years of fun and cuddles.
Kay Bagini
With a heavy heart 💔 we were advised and guided to make the very hard decision to euthanize our beloved family cat Diesel, she was a big part of our family for 16 years.
Dr Stephen compassion and professionalism was outstanding.
Thank you for making a very difficult situation an honorable one that my family will forever.
Reflect on and forever remember and cherish Diesel's time with us ♥️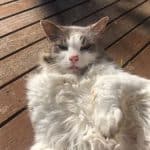 Irene Pavlidis
Thank you for your services the great way to say goodbye to my dog 🐕❤️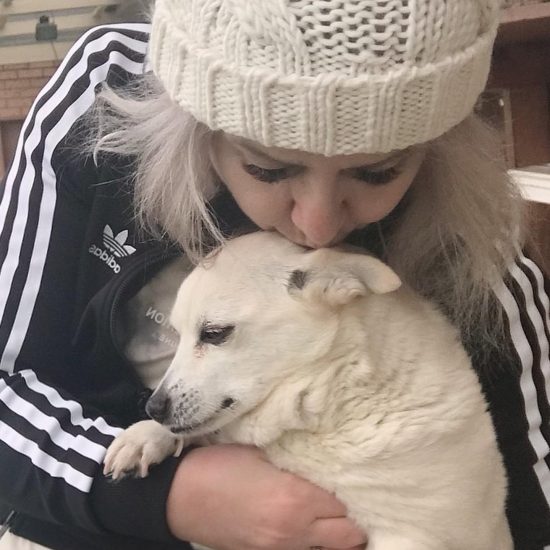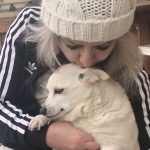 Reyhan Peker
Just wanted to say THANK YOU…
On 10 April we knew we had to make a very tough decision to say goodbye to our 19-year-old cat – COCO LATTE.
I called Pawssum and was kindly guided through the process. We did not want to distress Coco further and would rather her stay at home where she was surrounded by her family and her sister Chloe. Dr Stephen was totally amazing. He kept me informed, he helped my children (young adults now) say goodbye and understand – while I sobbed uncontrollably outside. Dr Stephen your compassion and care, and the way our pets acknowledged you with their head buts and rubs on your bag has filled my broken heart – they know a kind person and a good person…
Thanks sooo very much for helping Coco!I would recommend this compassionate service to any pet lover.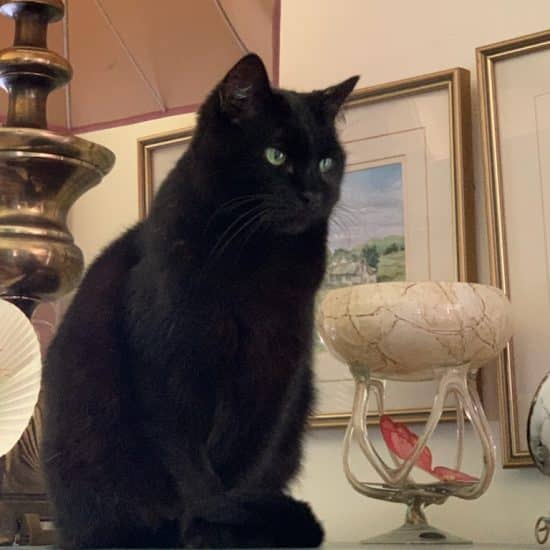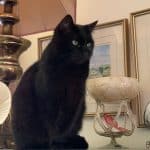 Erica Marz
The last moments with our special boy were so difficult but our attending vet was so gentle and understanding. Our Buddy was treated with care and respect and passed at home in our arms. A truly special service.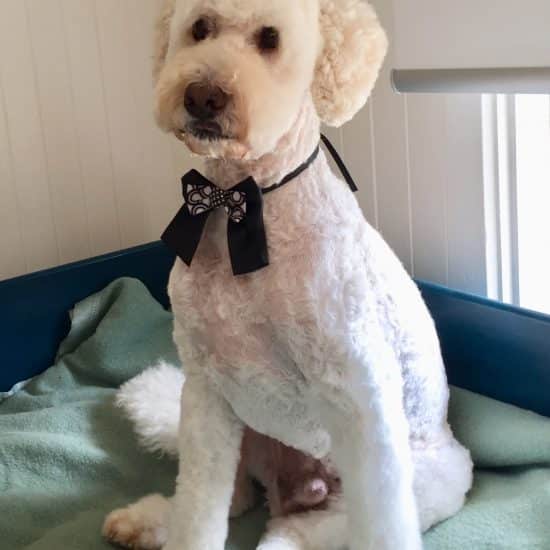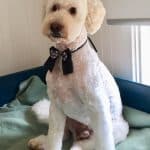 Marina Villani
After our beautiful and much loved old Great Dane began to rapidly and quite unexpectedly decline on a Sunday we were faced with the decision of choosing a peaceful end of life for her. Right from the very first call to Pawwsum when Mae answered she was so caring and extremely professional. Dr Beshoy who made the house call was so respectful, compassionate, gentle and couldn't have asked for a more dignified experience. We are so grateful.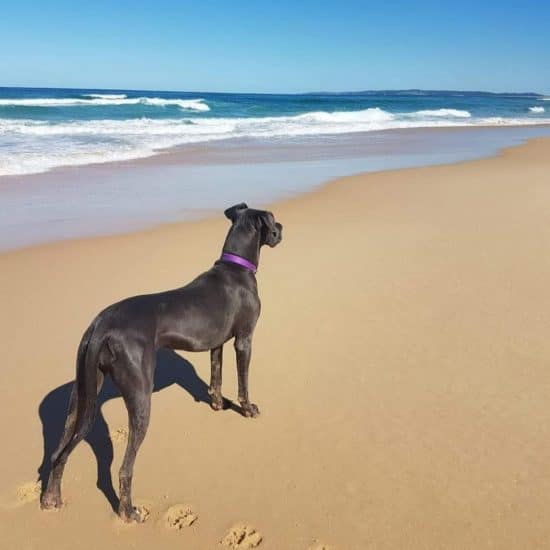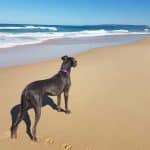 Karen Barrett
The vet had the most calming voice and was the most respectful man.thank you very much.you made the experience so much easier.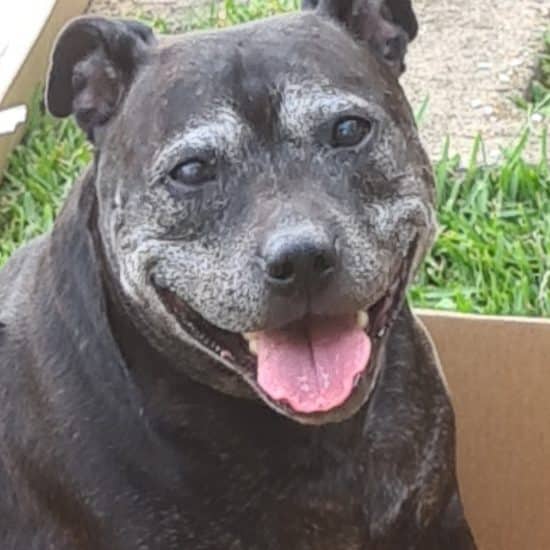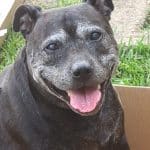 Garth Ferguson
Dr Stephen was incredibly compassionate and professional in helping us say goodbye to our dog, Ben. He made sure we knew what was happening at every stage of the process and let us take the time we needed to let Ben go. Dr Stephen and Pawssum made an impossible decision feel very possible, and I will always be grateful for their support, diligence and compassion.
Erik Hristovski
I was quite satisfied with the service provided, the attending vet was very caring and understanding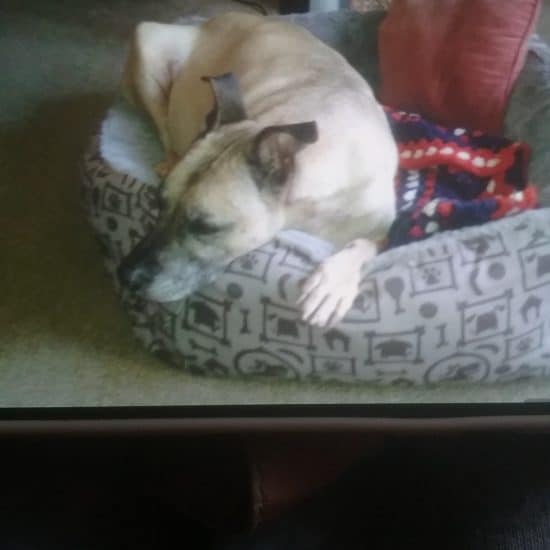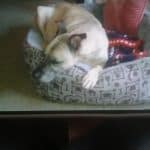 Jill McGrath
The kindest, most compassionate vet I have ever encountered. his handling of the sad goodbye to Banksy, our beloved golden Retriever, was exemplary.
6 STARS to you Stuart.
Thank you.
The Smiths
Christopher Smith
Ella my elderly chocolate Labrador first received a health consultation from the vet. After considering the options available to Ella and her age. A very difficult decision was made to let my beloved Ella go.
It was a peaceful passing she was in her own bed and kept comfortable with treats and water.
I am so glad I chose pawssum the vet came out within hours and was very respectful and ensured Ella passed easily.
Would definitely recommend pawssum to other pet parents.
Thank you
Lesley 🙏💐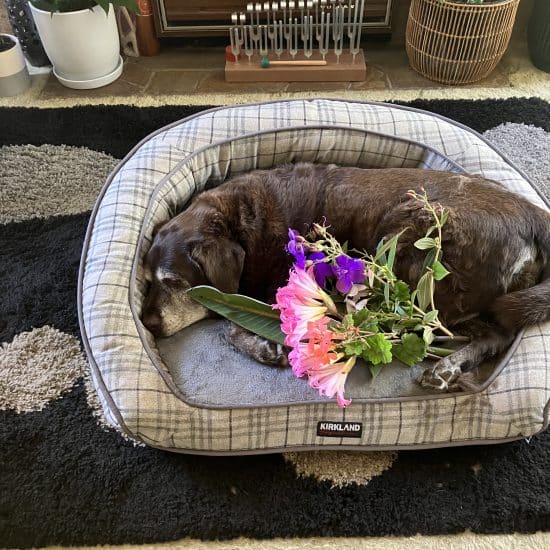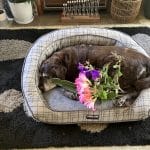 Lesley Towler
Thankyou for looking after Eddie it was a hard choice but I know he went peacefully in your caring hands. Having come to the home made the decision so much easier.
Fiona Heath
Bahaa is an amazing and compassionate vet, who was very comforting in the worst time possible. We said goodbye to our handsome 18-year-old little buddy Niles. Pawssum Vets is a wonderful service so you can be with your pets and home in the comfort and privacy of a familiar setting. Highly recommend.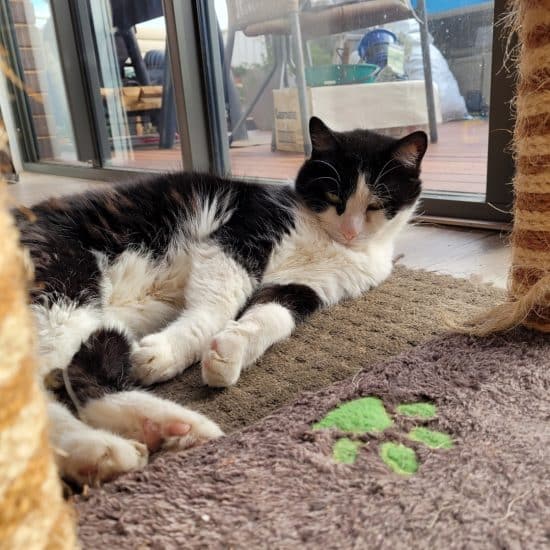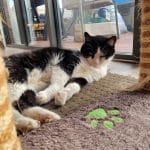 Carly Bennett
We had Dr Shadi visit our home to assess our fur baby Oz who had recently suffered a stroke and had deteriorated. He was very professional and caring. Having our fur baby put to rest in our home rather than a vet clinic was not only less stressful for Oz but also ourselves. We were given time to say our goodbyes and cuddles then Dr Shadi gently helped our Oz begin his journey over the rainbow bridge. Highly recommend Pawssum vets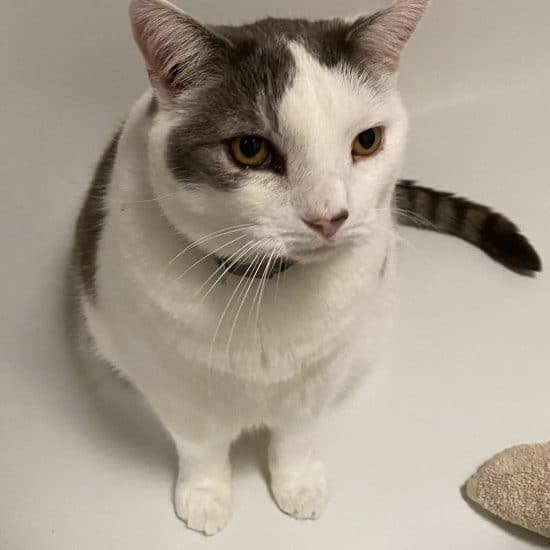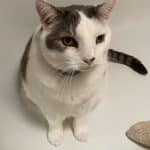 Teriini Harris
Dr Nick Tan came to our house yesterday to perform home Euthanasia our beloved pet dog Charlie
He was fantastic and very respectful in the time that he spent with us.
thank you
Michael Sarracini
Loosing a pet is painful but we were very grateful for Dr Beshoys kind, experienced and dedicated approach which helped our dog to be as calm as possible throughout.
Belinda Drake
Dr Stephen arrived within 2 hours of my initial contact with Pawssum.
He was professional, and took the time to explain the procedure and the effects on our injured cat Shelby.
The procedure went smoothly and was done with care and skill.
Thanks to Dr Stephen and I highly recommend the Pawssum Team for any veterinary services, in particular in-home euthanasia when the time is right.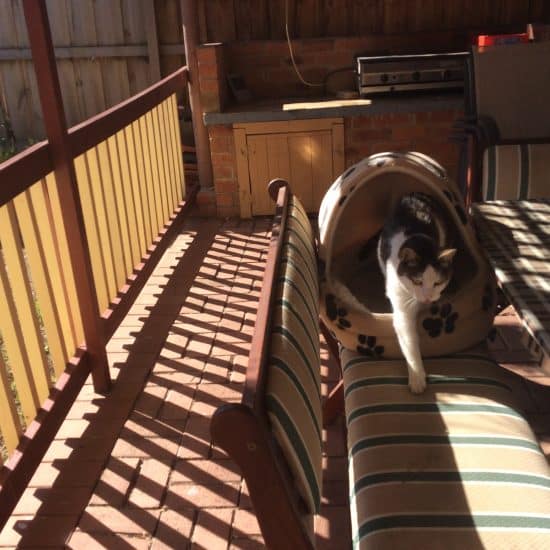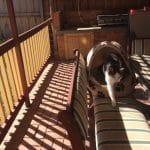 David McShane
Very caring and compassionate
Margaret King
My father was entering palliative care and could not take his old dog. We were so relieved to give Nipper a peaceful goodbye. Dad was able to farewell Nipper and four days later passed away himself. I really believe Nipper's peaceful end helped Dad with his own passing. Nipper and Dad's ashes are now together.
Anne Hymer
Thank you for helping our beloved Maggie across the rainbow. We appreciate the kindness and compassion you showed us throughout the whole process, from the first phone call to the visiting vet to the aftercare and cremation arrangements, it made this very difficult time a little easier knowing you were all feeling our grief. Thank you again.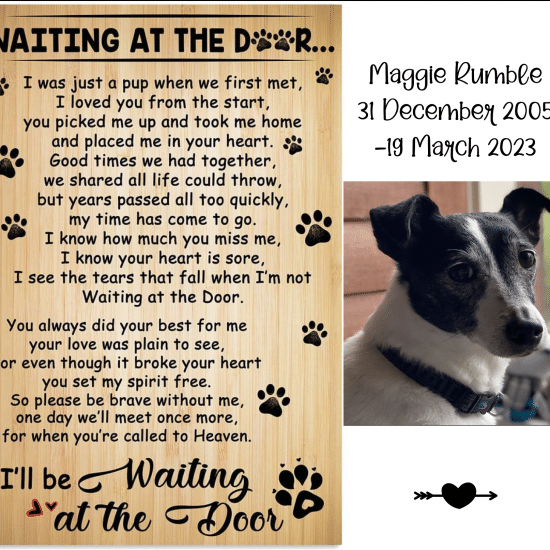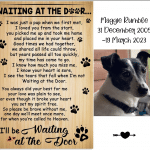 Emily Rumble
It was a very hard decision but the right one. My dog was at home and relaxed. If we had taken her to another vet she would have been very stressed beforehand. Kobe was our baby so it was very hard to do. We were able to say goodbye in our own time and it was peaceful and definitely much better for her in our home.
Everybody associated with Pawssum were absolutely wonderful. Thank you for caring Pawssum. I highly recommend them for your pets.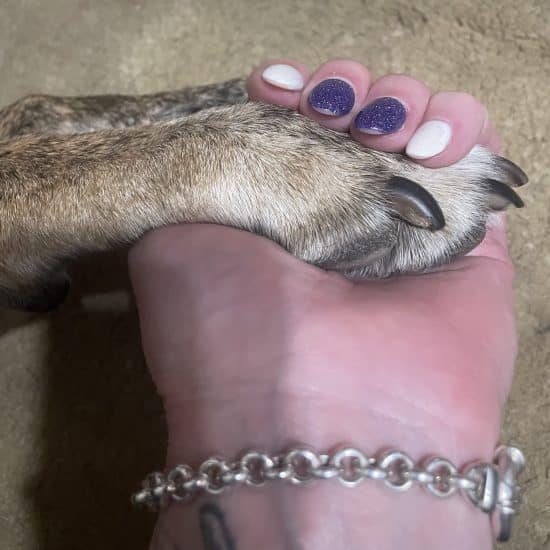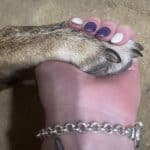 Drue Thomas
This is a time that no one wants to go thru- the day our gorgeous fur children cross to the other side. To make that phone call is the hardest. The understanding and compassion on this journey is comforting ,professional and respectful. The reassurance that my decision is about compassion not guilt – made me feel that I had made the right call😢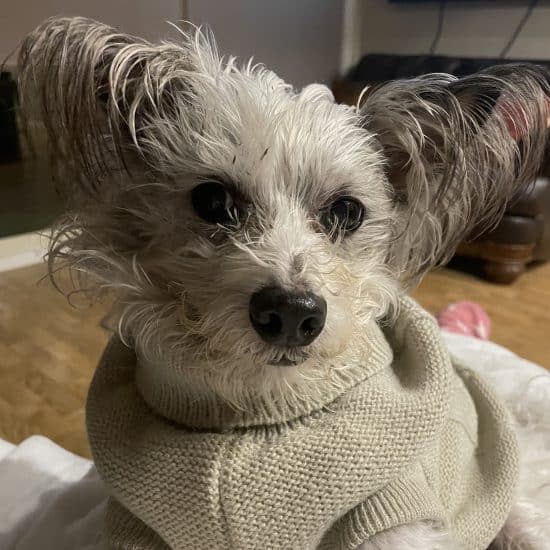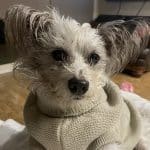 Kathleen Beech
Dr Beshoy was very gentle and kind. I am so glad our girl Millie had a peaceful end to life at home with her family. Every part of this service was very professional as you are emotional, and their team are very caring to your needs.
Also, very punctual as same day treatment.
Paula Reali
Dr Sugamar was respectful, efficient and supportive.
Thank you for helping us through our gut wrenching decision.
Bernadette Shanahan
The services we received when we had to make the heartbreaking decision to say goodbye to our beloved dog were absolutely incredible. Thanks to this service the stress of going to the vet surgery was removed for our beautiful girl, and we were able to say goodbye in our own home privately and in comfort. The vet was compassionate and caring, and the people who collected her for cremation were gentle and showed the utmost respect.
Sara Carmona
Thankyou Pawssum for a sympathetic peaceful end for our beloved bull terrier Tyson. When the difficult decision was finally made for the old fellow your vet Dr Sugumar ensured it was done with a minimum of fuss and worry, with sympathy and compassion … Tyson has joined his friends to romp and play with in a pain free happy place …. Warm regards , the Stahr's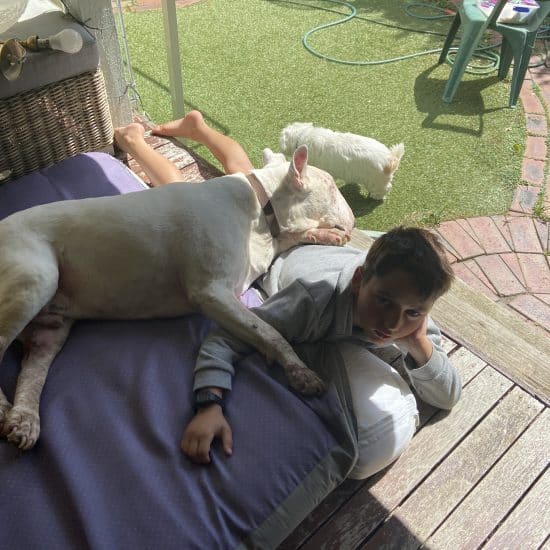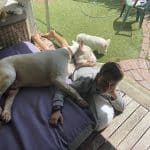 Danny Stahr
Pawssum is a great innovation.
The dr. who attended to euthanize a beloved waif I have cared for about 10 years was so professional, patient, courteous and quick- witted. He had to deal with a cat that had never been socialized the time she had been with me. When she arrived, she was in a very poor condition. I believe she had been cruelly treated, with possible internal injuries. It took a long time for her to gain weight and to trust, though I was never able to get closer to her than 1 meter away. Today's mercy treatment for Fluffy was a very difficult job. I highly commend *Dr Bahaa who undertook it.
*With apologies to the doctor for not taking better note of his name. And apologies that he was wounded during the course of his work today.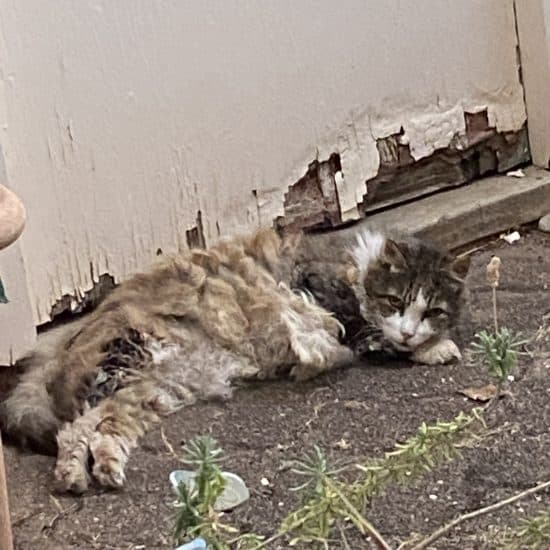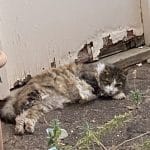 Gloria Sumner
Hardest day of our lives saying goodbye to our beautiful cat misty. Dr Bahaa came to our house and was amazing. Explained the whole process and was so compassionate to us and our babygirl. She fell asleep within seconds and all her pain was gone. We said our final goodbye and cried our eyes out, but our babygirl was out of pain and at peace. Thank you for your kindness, sympathy and understanding at this very stressful time. Goodbye babygirl until we meet again💖💖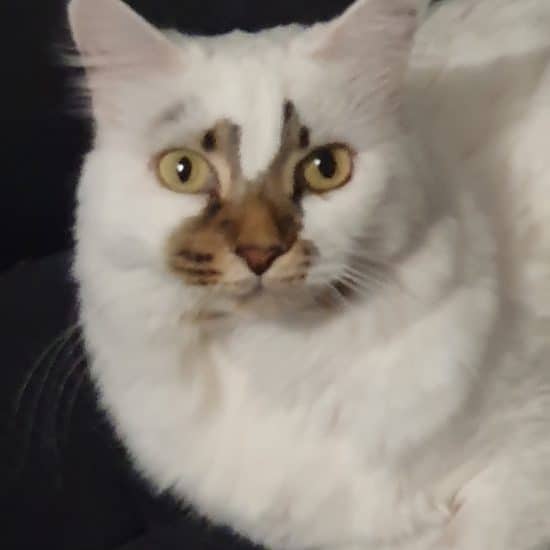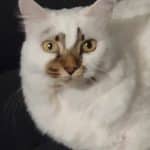 Debbie Harris
We were blessed to find this service for our beloved dog late on a Saturday night when we were unable to take him anywhere for help. From the moment we called till the time they took him away we received nothing, but kindness and the staff were so accommodating when they delayed coming so our son could come and say goodbye. The aftercare follow up has been great too. Highly recommend this organization. Couldn't be happier xx
Rebecca Edwards
We found everything caring and respectful thankyou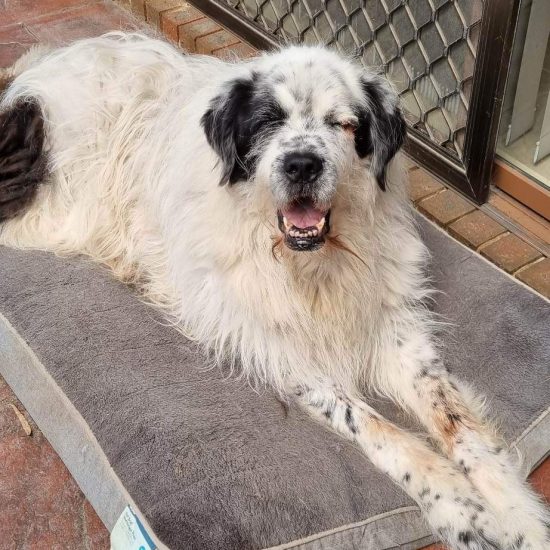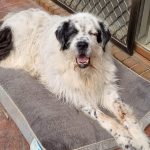 Peta Boswell
Thank you for providing an efficient, professional, and thoughtful service at a very distressing time for us.
Our 18 year old Sammy became ill very quickly on a Friday evening.
Within an hour of our first contact, vet Elena was at our home and helped our Sam peacefully on his way.
At every step of the way communication was very clear and delivered with compassion.
Thank you.
Carmel, Bruce & Sam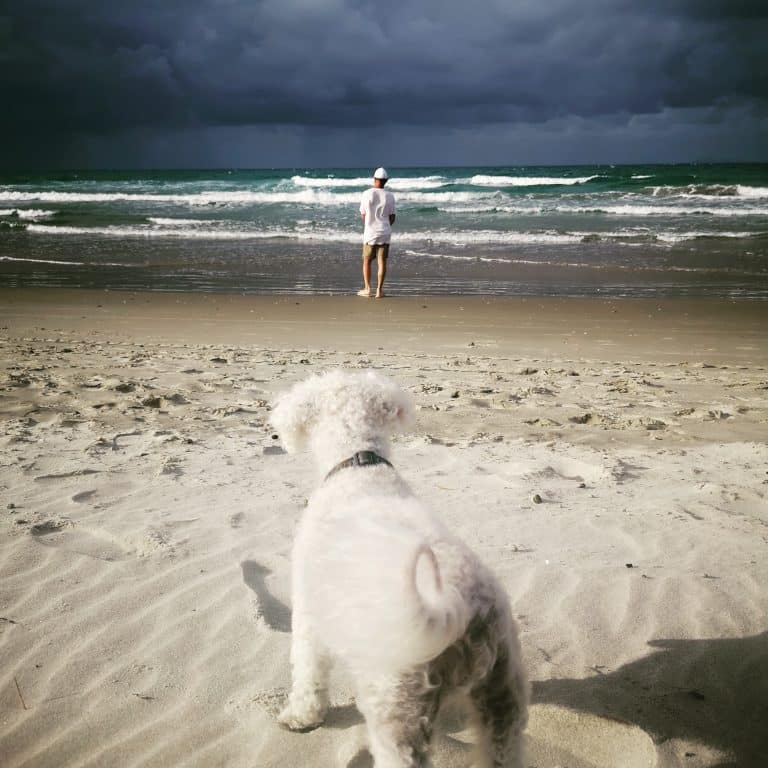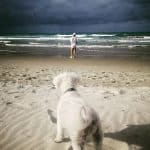 Carmel Claridge
Thank you for the compassionate understanding and professional service provided to me and my beloved Golden Labrador.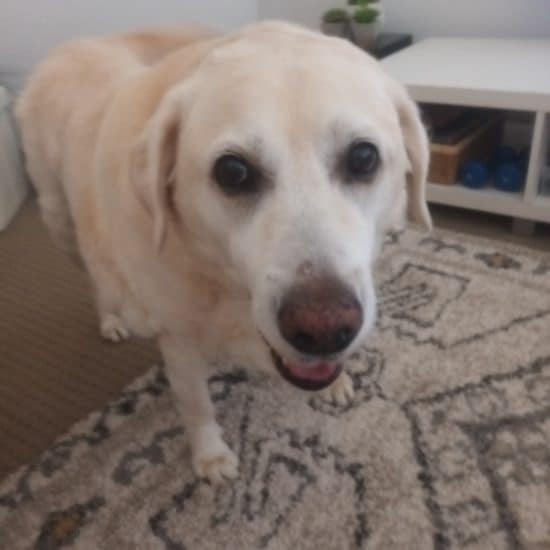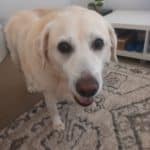 Patti Battilana
I was so relieved with the prompt, compassionate and respectful care provided for my 22year old cat at the end of his life. I would recommend the service. It was a timely and professional service.
Di Gurdansky
Extraordinary service from the moment we had to book a euthanasia service for our dearly loved 17-year-old Burmese Charlie. Rebecca on the phone was understanding and guiding. Dr Julie and her colleague arrived on time. They were both lovely, gently talking to Charlie and us and his other 2 Burmese brother and sister. They acknowledge our love and make Charlie ever so comfortable treated him with dignity, respect and kindness. I cannot fault this service and highly recommend if you are unfortunate to need it. RIP Charlie and thank you Pawssum, Rebecca, Dr Julie and your colleague you do a wonderful service in the most unfortunate moments in our lives. Gray family Northcote.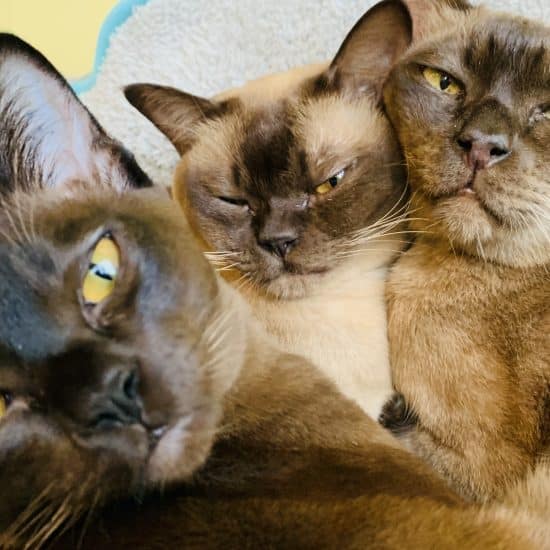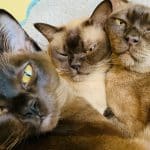 Simon Gray
Vet was so considerate, gentle and caring when he put our old sick dog down. It was a beautiful send off. We would have given or a 5 star review. But we had booked our vet for a certain time 2 days beforehand. As we planned to make our dog's last day go smoothly, but through no fault of his own, our vet had to deal with an emergency. We hope the animal was saved. But we had no choice but to wait between 1-1.5 hours for him to arrive. Apart from that we would definite consider using PAWSSUM again. Thanks for making my dog pass with dignity & peace.
Jeanette Mackenzie
Pawssum were easy to use and very communicative. Dr Sharmila was amazing! She made the process of putting my beloved Silk to rest a really good experience. The cremation company I booked with them was there waiting until I was ready to let them take my dogs remains away. Thanks, Pawssum Would highly recommend these guys and will definitely use them in the future.
Anissa McCreath
Dr Tamara helped us to say goodbye to our beautiful 15 year old spoodle Eddie. She was extremely calm and caring and explained the whole procedure beforehand and during and made a fuss of our little man. Eddie remained calm and at peace being in his own environment and surrounded by his loved ones. Thank you Dr Tamara.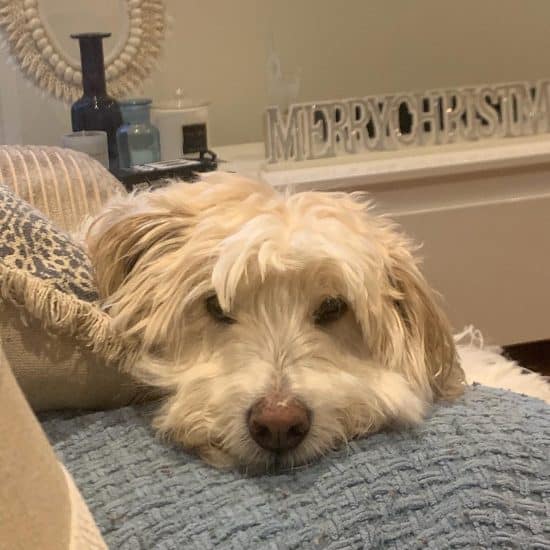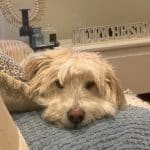 Michelle Stanton
Hi,
Dr Henry came to see Bella on Monday evening, January 30th.
He was extremely professional, and took the time to properly explain the procedure and the effects and likely outcomes.
The procedure went very smoothly, and while it was extremely sad to have to put our dog down, it was done with care and skill.
Bella passed on quickly, surrounded by those who loved her.
Thank you Patrick Morgan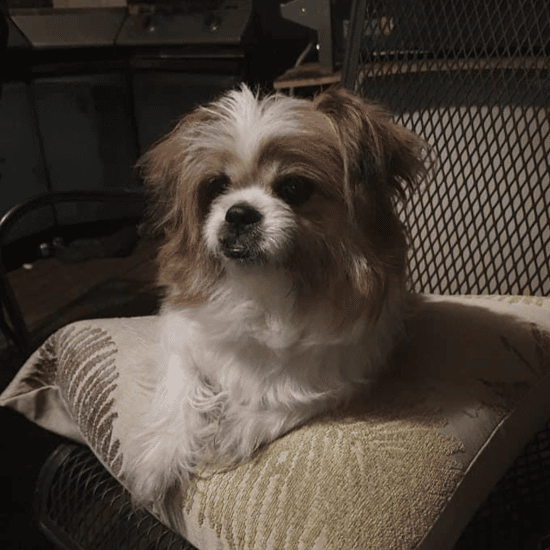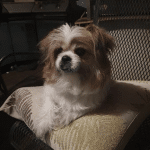 Patrick Morgan
Pawssum made a tragic decision day so much less stressful for me by allowing me to request a vet for later the same day at short notice so I could focus on spending the remaining hours with my beloved baby instead of trying to call around various vet practices. Dr Tamara was incredibly compassionate, gentle and respectful. I will always remember the space she held for me and Vince as he passed away to fly high.
Lizzie Hibbins
From the moment I called, your service and follow up was quick and efficient and went above and beyond
I am really grateful for the kindness which we received from everyone we came in contact with
Dr Beshoy was amazing
I thank you on behalf of Merlin and all of us for helping us through a very hard time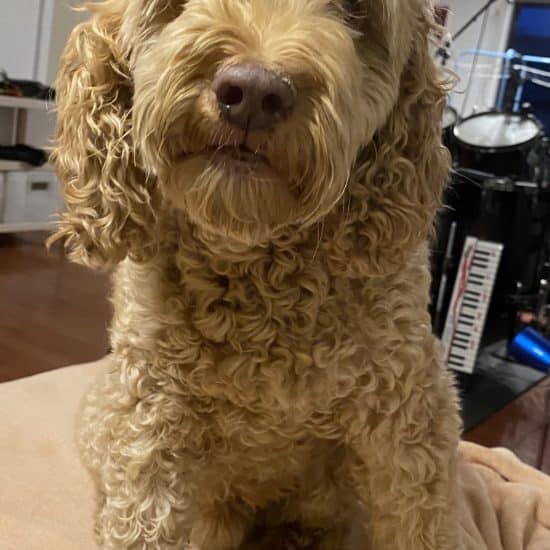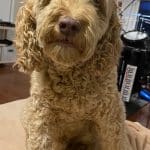 Kay Hiramanek
Dr Beshoy was incredibly kind and compassionate in looking after our beautiful girl Goldie who he had saved following a stroke year earlier. Our darling fur baby had become paralyzed that day and she went to heaven with peace and dignity.
Lee Sunaklis
Dr Sugumar was very caring and helped comfort us on a very difficult day. Our little man was so comfortable as he passed, nothing like the anxiety he used to feel going to the vet. Thank you so much.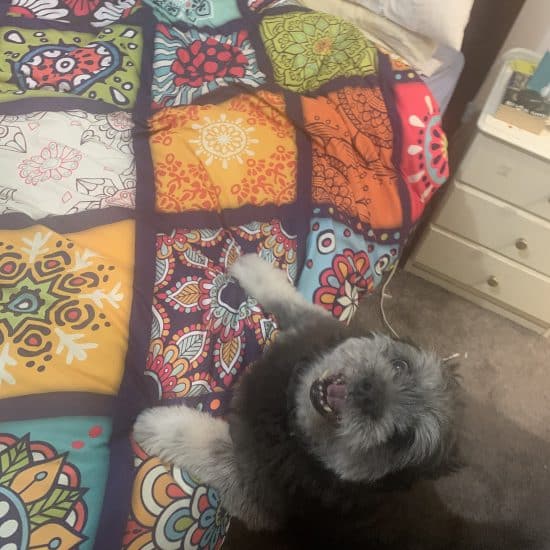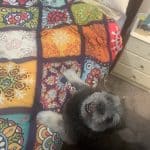 Paul Cooper
We cannot thank Dr Bahaa enough for his compassionate and professional service. He told us what was going to happen and gave us time to say goodbye. 5 stars is not a higher enough rating for the job he did and manner in which he did it. The Nordin family.
Anne Marie Nordin
Reliable and super friendly service
Made the last moments of my baby boy peaceful and comforting
With reliable pricing
Would highly recommend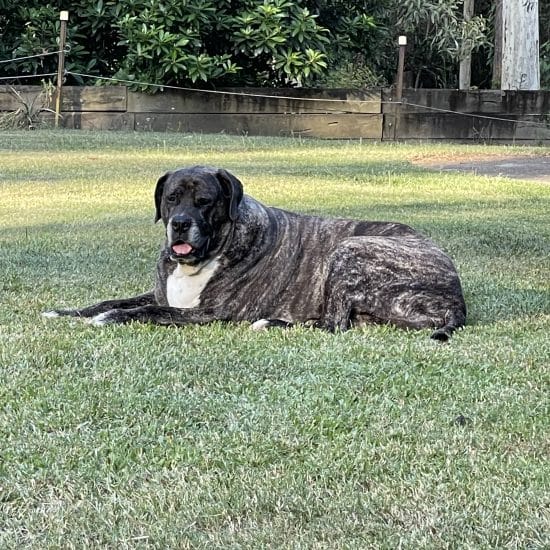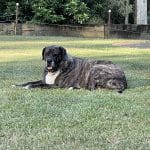 Glen Dicker
We had Dr Bahaa come to our home to give our final farewell to our beautiful Boxer Ali. He was so lovely and sensitive but also professional and made sure that we all understood what was being done and walked us through it from start to finish. He gave Ali the most respect and love while he was there and we could not be more grateful with his service.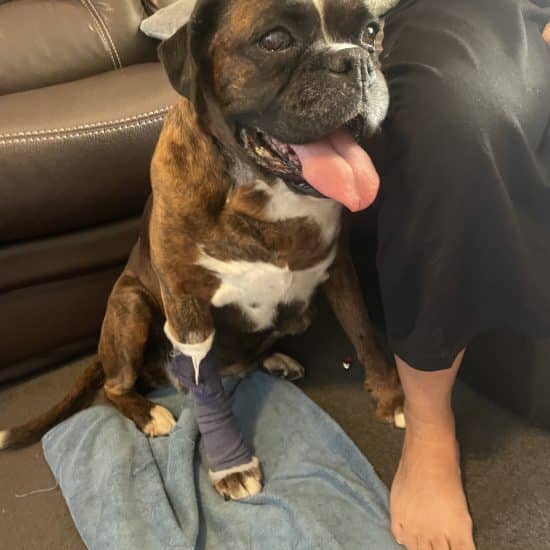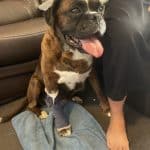 Peta Todd
I have used this service twice and have found it to be so thoughtful and helpful.Excellent vets and so very kind.Booking was very easy and I would highly recommend Pawssum.Very easy to have the vet come at a convenient time and so much less stressful. Awesome service. Thank you so much.
Helen Purse
Dr Bahaa was very kind and gentle with my beautiful girl, Chloe as she was put to sleep peacefully. It was a difficult decision make, but I know it was the right one for Chloe.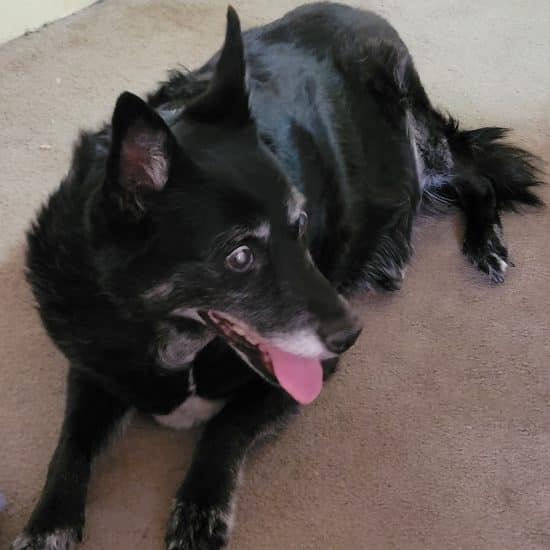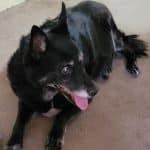 Christine Marion Bown
Dr Bahaa was very kind & gentle with Kobe and the fact that he was able to end his journey at home where he was happy & comfortable was the best possible outcome for us all.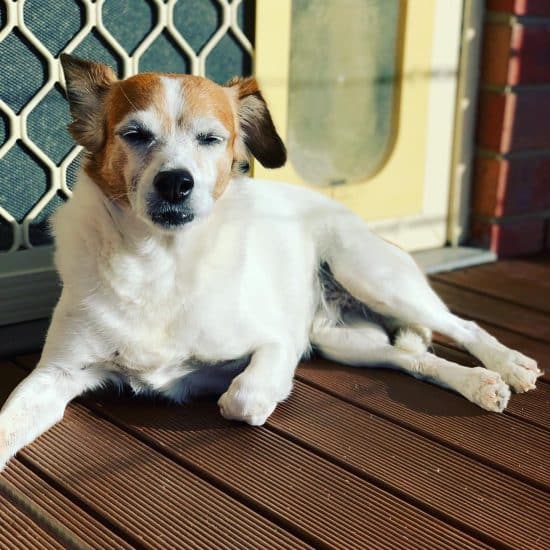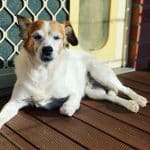 Deb Withers
I'm so glad you came and gave my dog a peaceful death. Dr Sharmila was kind and caring. I cannot fault your service. Thank you.
Ruth Brotchie
I wish we had known about home euthanasia for our previous pets. It was such a peaceful process for our beloved Indi and that made saying good-bye to her much easier. Thank you Kel
Linda Daniels
Thank you dr Shadi for your professional service. Our 20 year old beloved cat became seriously ill and we had to face the inevitable. dr Shadi 's reassuring explanation and compassion made that hard day more bearable. What an excellent service and so much better for our beloved old boy to go peacefully a home surrounded by family members including a four legged one. We used Pawssum services the first time but won't hesitate to call again if needed.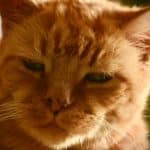 Eva Baranyai
Dr Kel was absolutely amazing! She talked with me while she was preparing my dog to be put to sleep so that i could be strong for him. Once the procedure was over she comforted me and made sure i had support available. She was sympathetic and also reassuring that we were making the right choice.
Kyra
Celeste was kind informative gentle and supportive.
I really appreciated her assistance.
Thanks
Sue
Susan White
Thank you for the care you gave our dog Bailey. Honest and compassionate we thank you. Lisa and Tony
Lisa Westaway
I've written a google review for Steve and your company both on Google reviews. Thank you so much for everything.
Jessica Cook
We were able to book a vet so quickly. Dr Stephen was kind, supportive and thorough – he made the sad process so much more manageable.
Sarah Langmore
I rang Pawssum as I wanted a Vet to attend at our address — Dr Nick was allocated the task of sending our old puppy on her final journey.
He arrived on time and was very sympathetic to our wishes and obvious distress —
the procedure was carried out with feeling and complete comfort for Tahnee.
Thank you all at Pawssum so much for your wonderful service.
Graham Rafferty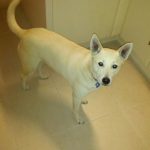 Graham Rafferty
While this feedback is difficult to write, it is also something that we would like to share…
I cannot recommend Pawssum enough. I had no idea this type of service existed until we had the need for a home visit to put our wonderful little dog Oska to sleep.
From the very beginning every detail was explained about at home euthanasia. It was then followed up with an email explaining the full process.
The vet that came to us was Dr Stephen. He allowed us to do things at our own pace and was extremely caring.
As much as it was hearth wrenchingly difficult, this was the most caring, perfect way to say goodbye to our wonderful little mate.
Oska's final departure was dignified, and the extra touches were much appreciated.
Thank you again…
The Warren Family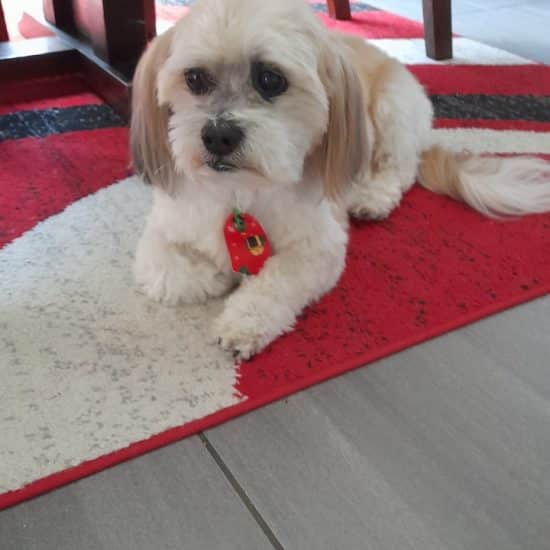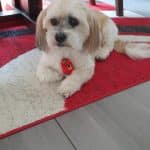 Kim Warren
The vet that came out to our home was so respectful of the situation we were very emotional and he just stayed extremely professional. We would highly recommend this service. Our beautiful girl was very relaxed through the whole process. Thankyou Pawssum for making this a much nicer experience and her being comfortable at home
Sally Waters
Very professional service. Thank you for taking extra care.
Kerry Corker
We are extremely grateful for the gentleness, sensitivity and expertise from Kel in ending the suffering of our dog peacefully in our home with his favourite humans around him. The respectful follow-up removing him for cremation was also much appreciated.
Pamela Phillips
Pawssum Vet coming to our house on public holiday for our Benji was very good as we could not have taken him anywhere without a great deal of distress to Benji and our family Vet was lovely it was a very sad day but would recommend the Pawssum sevice
Avis Dunne
We would like to thank Kel so much for her incredibly caring and compassionate nature. It is never pleasant to say goodbye to our furbabies and she made the experience for us and Toby very gentle and peaceful. We can't thank you enough.
Susan Vasovic
Dr Nicholas handled the situation very professionally and compassionately. Much appreciated. Thank you.
Donald Edgar
Thank you for making the end of life experience for my beloved dog peaceful and comfortable in her home.
Louise Bode
I made the heartbreaking decision to send my beautiful little girl over the rainbow bridge. She lived a long life (20 Years), but she was failing in her health due to her age, her mobility and wellbeing, her quality of life was declining rapidly. I knew it was time, as much as i didn't want to let her go, I knew i had to make the booking. Knowing that she would be at home, rather than a sterile vet clinic, made the decision that much easier and less stressful for both of us as I was an absolute mess. Julie was very caring and understanding of situation and treated her with respect and care. I booked the appointment at 9:30am for 11am thinking that it may take some time to respond, they contacted me almost immediately to confirm a time which was for 11am and clarify the costs etc. I recommend this service to anyone who, like me is an ugly crier and would have even struggled to drive home, but more importantly who wants to see their loved fur babies to be comfortable at home when they pass.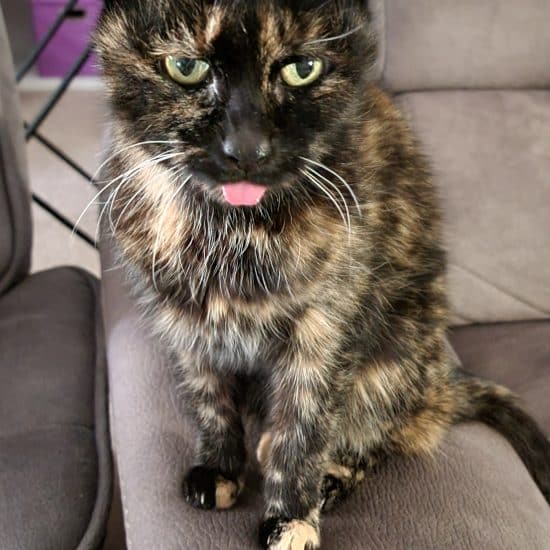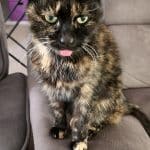 Bree Neve
Very helpful and sympathetic the vet Dr Bahaa was so understanding he explained everything in detail and quietly went about his business after we had all loved our dog. I held him as he left us and the vet stayed until he was sure we were all OK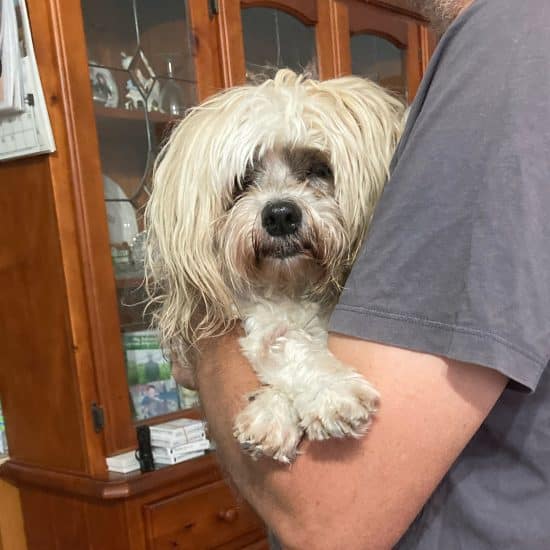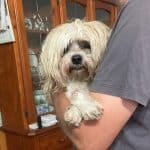 Susan James
Amazing service and sensitivity from all involved.
Huge thank you to Mae for your excellent communication during what was a difficult decision and time for our family with our dog Alex. Touching base with us afterwards was very thoughtful.
Outstanding empathy and expertise from Dr Stephen, who held our appointment very late in the evening. You enabled our beloved family pet to pass with dignity and kindness.
Carla Mountney
Thank you for not making ny beautiful Saffi dog wait to rest in peace.
Thank you for your kindness, gentleness and understanding to both my self and my lovely friend.
Joanne Matthews
The response was swift from the time I called. The Telehelp to the vet visit was respectful and helpful. Our old girl was given a dignified exit surrounded by her family. It's a hard decision to make but it was made easier by this team.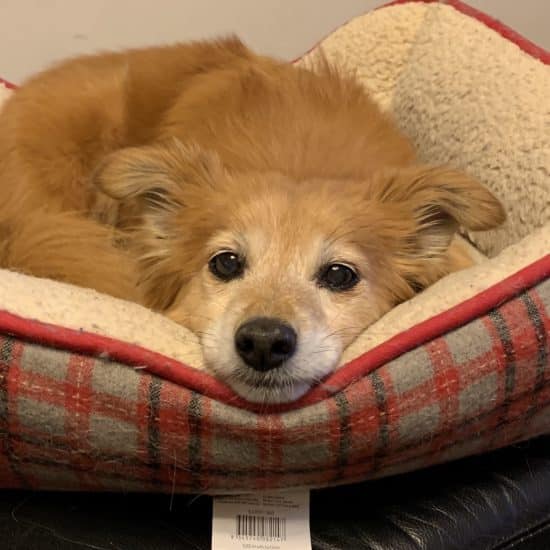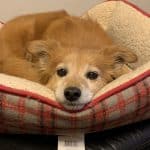 Elizabeth McIntosh
Extremely caring and informative service.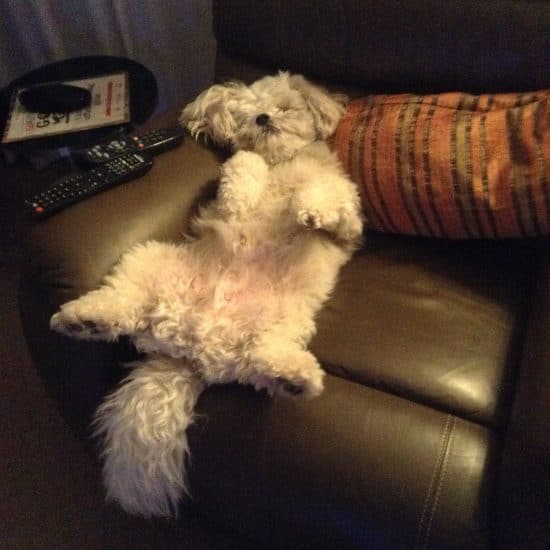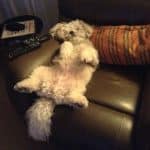 Ron Chaytor
Outstanding service provided. They came to our house and offered the most wonderful service to our family. Unfortunately our dog Coco was not well. The team were very caring, sensitive and listened to our family needs. Nothing was a problem in taking the upmost care of our girl. It was a public holiday and yet these people went out of their way for our Cocos final moments. We cannot thank them enough for being there at this heart wrenching time, we fully recommend Pawssum for anyone needing outstanding treatment for their beloved animals.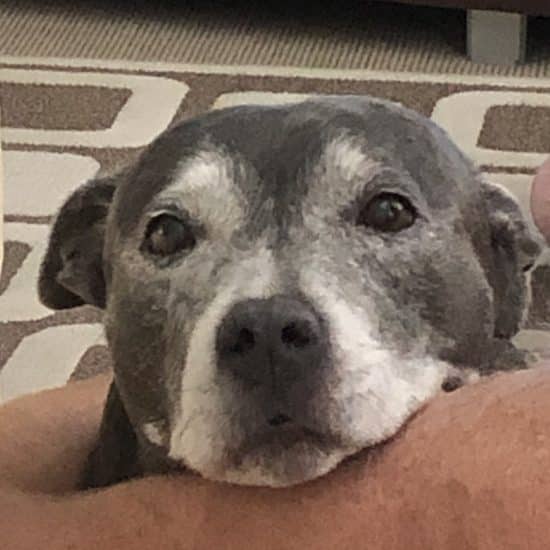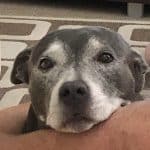 Jason Drysdale
The kindness shown to us and our beagle, Alfie, at such a sad time will always be remembered. Dr Bahaa was so lovely and thoughtful. I am very relieved I chose Pawssums over visiting a vet surgery. Being at home was 100% better for my family as well as for Alfie.
Laura Haywood
This is the 3rd time we have used pawssum for at home Euthanasia. The vets are all lovely to deal with and make it so easy to deal with the fact that our pet needs to be put down. It is an amazing service and is more comfortable for our animal. Our dog Gizmo had been unwell for about a week and wasn't getting any better and was getting quite snappy and angry as he was in pain. Pawssum were amazing with him.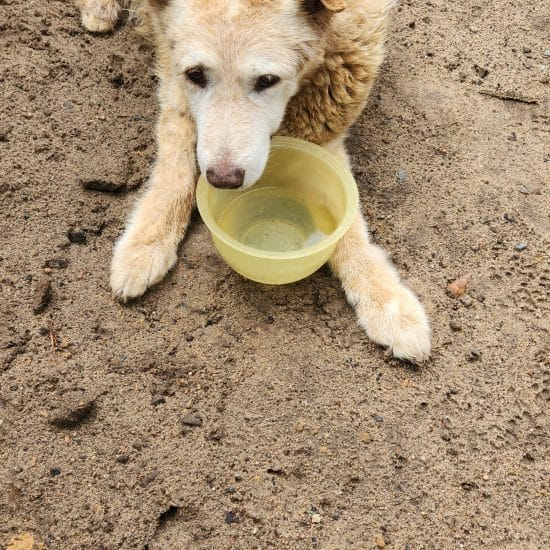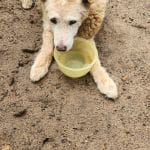 Bianca Halliday
In many ways it was more than we could have hoped for. Bob passed away very peacefully. Dr. Bahaa was a calming presence – explained what would happen clearly – then gently sent him on his way.
If only we could have such humane treatment of humans!
Thank you Dr. Bahaa and pawssum.
Best wishes,
Mark
Mark Patterson
We were so comforted by the beautiful Dr Bahaa 's professional service. He was compassionate and allowed us time to say goodbye to our beloved Lucky.
Gold star ⭐️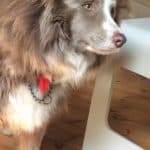 Julie Sweeney
As hard as it was it was nice to be able to say goodbye to Midnite in her own home. To have all of us around her.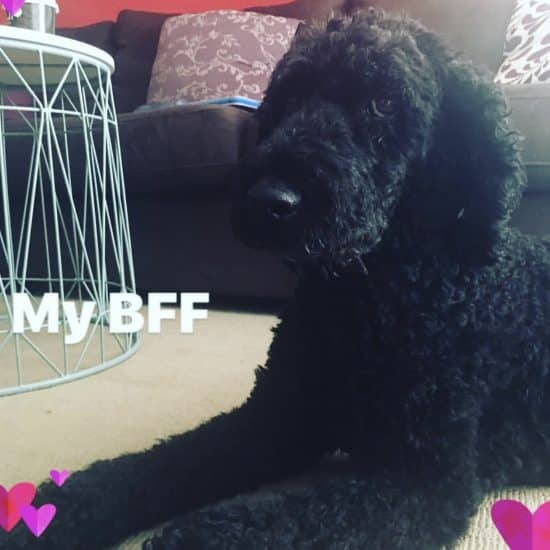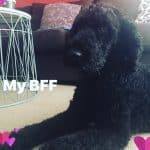 Cath Dombroski
I have the utmost respect for the service that was provided for me and my very precious little Chihuahua. I was absolutely dreading this visit but Dr Bahaa was extremely compassionate and made it as comfortable as possible. He was informative, professional and extremely kind. It isnt a cheap service but well worth the peace of mind i got from knowing my little girl was in her own environment and relaxed as possible. Thank you!
Carol Gale
friendly and mindful of the situation.
Thankyou for making the experience the best it could be under the circumstances
Vanessa Davy
Thank you Pawssum for making the heart breaking process that little bit easier to manage.
When we first saw Ricky in pain at 630am on Tuesday 6th December we made the unenviable decision to put him in a better place.
We contacted Pawssum whose processes were amazing and a vet was arranged to attend our home at 1030am the same day.
To be able to sit with Ricky during this extremely emotional process will be an everlasting memory knowing the process was painless and he has gone to a better place.
Thank you Pawsumm for all you did.
Regards
The Holland Family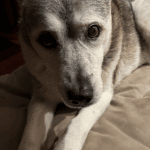 Rex Holland
Dr Sharmila was so lovely, sympathetic and professional and made this process much easier to deal with.
Hayley Owen
Dr. Bahaa was kind caring and compassionate.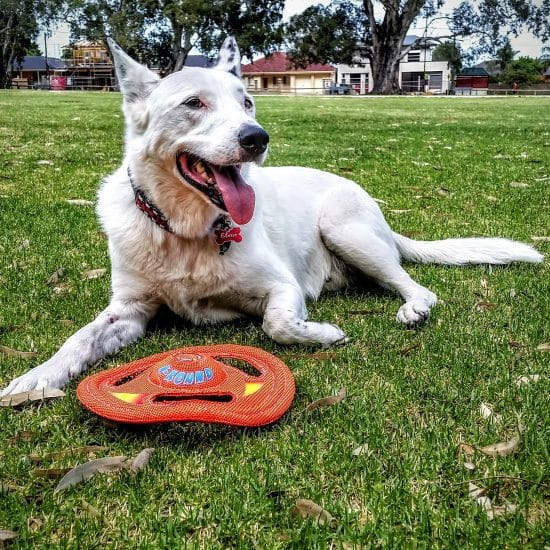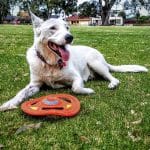 David Polmantuin
We contacted Pawssum because of recommendations, their extended hours and obvious professional approach.
We were uncertain if Derango could heal and so relied on Dr Bahaa's experience, diagnosis and support.
Derango passed peacefully with doctors's assistance.
Derango was comfortable at home with us. So pleased he was in his bed and familiar surroundings. He passed quietly and relaxed.
We really appreciated Dr Bahaa's obvious compassion and understanding when looking after Derango during his passing.
Please pass on our gratitude to him
We are so very happy we contacted Pawssum.
Pawssum organised for Derango's cremation and assisted us with decisions. Phone conversations were handled delicately from my original call and included respectful sms and emails. Staff were so supportive and understanding.
We highly recommend Pawssum for all in-home pet attention. Thank you, Ann Dow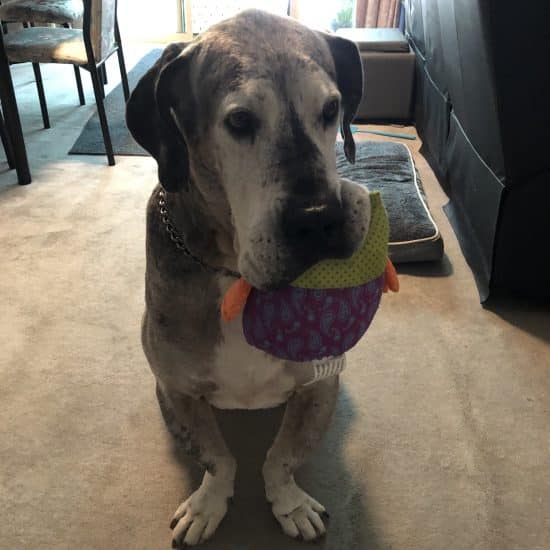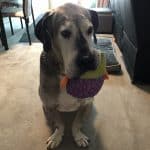 Ann Dow
Dr Nick's assurance helped me accept that my choice was the right one, despite the heartache associated with stopping Jasper's pain.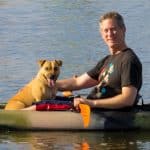 Hugh Buttsworth
Dr Stephen was incredibly patient and caring during our beautiful Skeetahs euthanasia.
A nice service during one of the worst days of my life.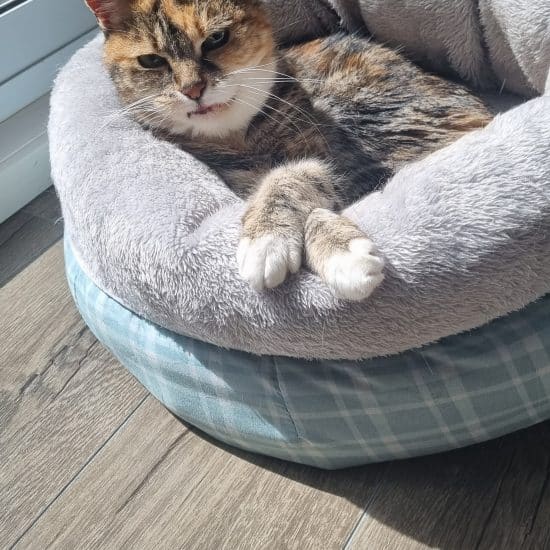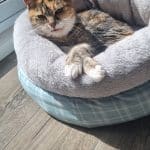 Michelle Keppler
100% recommend Pawssum. Amazing customer service even in the most difficult of times. Bennett was our vet and was incredibly understanding and easy to deal with.
Was the hardest discussion I have ever had to make but Pawssum made it that little bit easier.
R.I.P Kobe
Scott Poll
I am very happy with the professional and caring attitude shown by the administration and vetinarian staff at pawssum. I highly recommend their services.
Margaret Sutherland
Dr Stephen was very kind and caring – Zimba passed away very peacefully 😥😥😥
Margaret Campbell
Fantastic service. Dr. Bahaa had a Lovely caring approach. I am very glad we used your services. Rio died peacefully at home in the backyard with us by his side.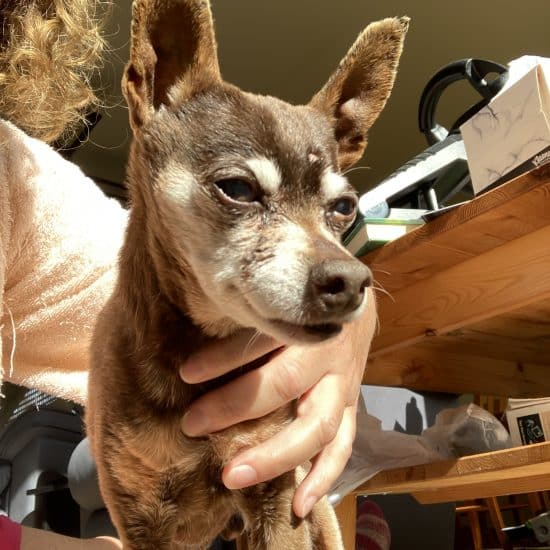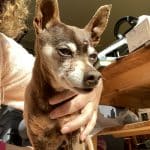 Stephanie Russell
It was so much less traumatic for us at this very sad time to have Dr Beshoy come to our home. Our darling boy was in his home environment so much better than going to the veterinary hospital. Thank you, Dr Beshoy,
Wendy McCartan
Dr Stephen came and helped bring our dog peace. It was very sad for my partner and I but Stephen's quiet, solemn and respectful manner made the day as bearable as possible.
He explained all of the elements very clearly and gave us time to process and say goodbye. Thank you doctor.
Sigrun Mikula
Making the decision to euthanise your dog is an incredibly hard and sad decision. From the moment I called pawssum to the end, I was greeted with nothing less than kindness and compassion. The vet who came out was so caring and respectful and made an incredibly hard situation more bearable. I feel my dog got the best treatment and is in a better place now. Thank you again
Natalie Qamar
I was very impressed with the vet from Pawssum, he explained what he would be doing from the start to the end with my sons dog. Thank you.
Barbara Taylor
Thank you for the great care your vet took in putting my cat Snook to a peaceful sleep
Please thank your vet for this.
I would recommend pawssum to give your pet a peaceful painless farewell.
Thank You
John Preston
John Preston
Very professional and compassionate service, thank you.
Geoff Peart-Tang
What can I say… there was nothing pleasant about what needed to be done.
My puppy was suffering and I had to make the hardest decision I could ever imagine!
However, pawssum were very helpful and kind throughout the process and really did provide an entire solution so there was nothing more to organise afterwards.
Jason Bradshaw
We were sooo impressed with the humane way they dealt with not only our beloved Hunnee but also us! We could not have asked for more- they understood the pain we were going through as we fought letting her go! Highly recommended…
Yolanda Lyons
We said goodbye to Gypsy outside in the sun.
So much better for her at home.
Dr Lucy was lovely and caring.
Wendy Wilson
Thank you for your service very caring and understanding allow us too spend as much time with our beautiful boy Jessie before he crossed 🌈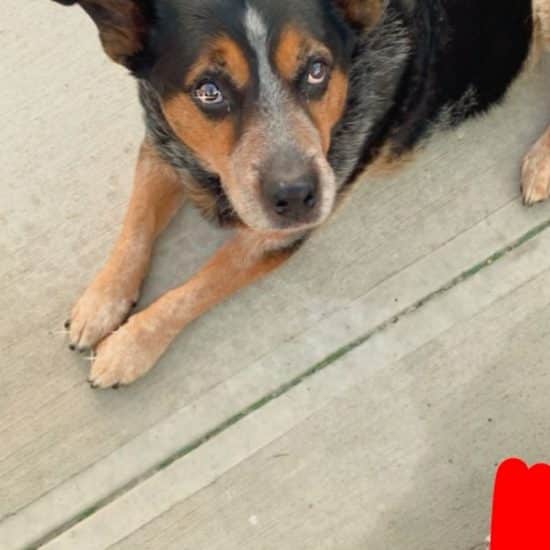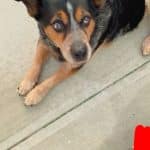 Rod Simpson
Caring and understanding home visit from the Vet…..thanking you..Gary & Kathy
Gary MacDonald
As hard as it was I want to give A Big thank you to dr Natalia for all that you done.. to see the emotion and dedication u had marley took a liking to u and it must of been hard for u to put our fur baby to sleep. But you came In to our home so calm and full of emotions yourself and explained everything perfectly considering We were a mess. You really put us at ease you are amazing. Thank you for giving our Marley girl the dignified send off she deserved.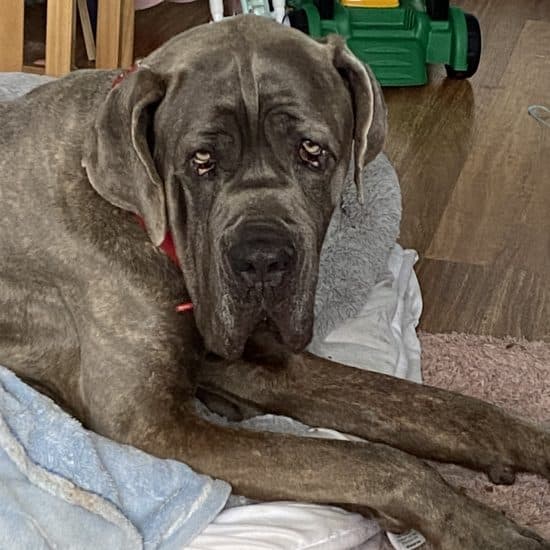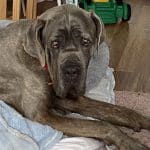 Kylie Adamczyk
A Big thank you for all that you do.. it must be the hardest job putting our fur babies to sleep. But you came In to our home so calm and softly spoken and explained everything perfectly considering we were all a mess. You really put us all at ease and my hubby and kids all agreed.. you were awesome. Thank you for giving our Billy the dignified send off he deserved.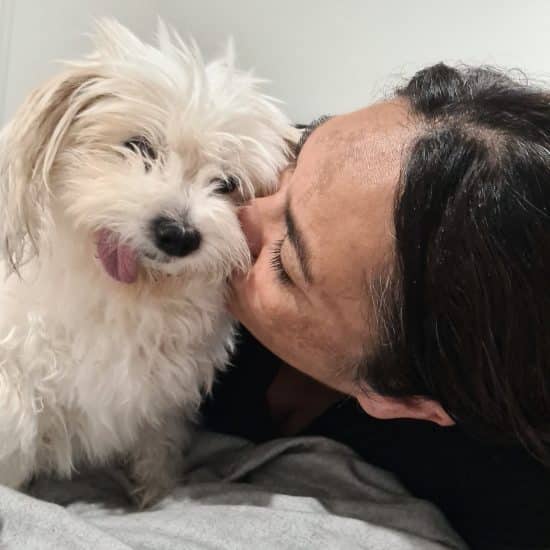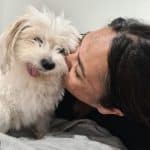 Raylene Wynyard
Saying goodbye to our beautiful Chutney was the hardest decision but Dr. Natalia made this process a little easier with her kindness & support. Being at home when we said our final goodbye meant Chutney was surrounded by her most loved, she was calm & comfortable. Thank you.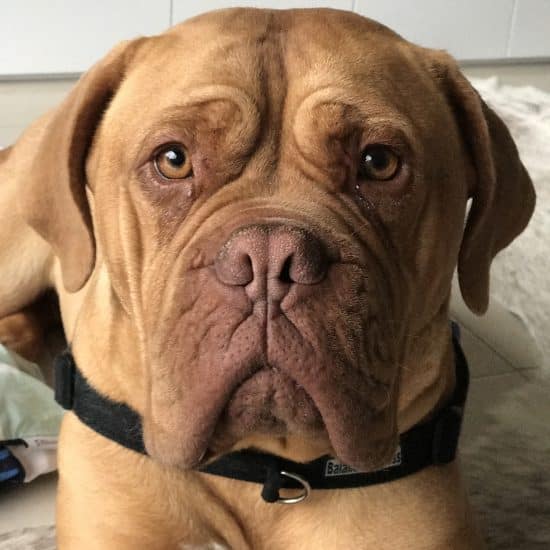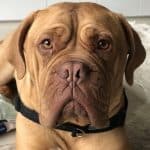 Titania Whild
Dr Bahaa was great. He took his time and showed great compassion. He explained everything to us 10 out of 10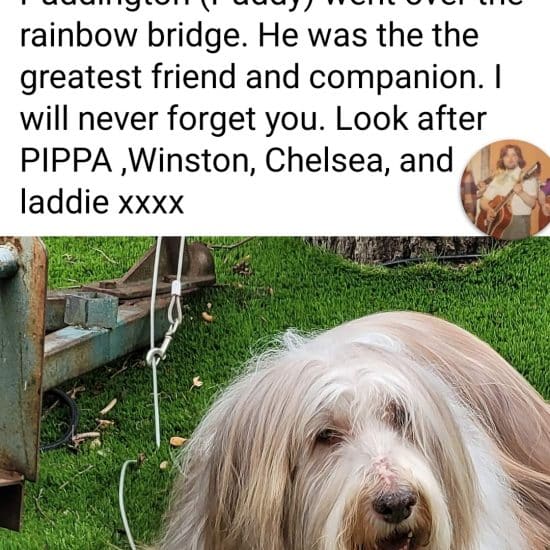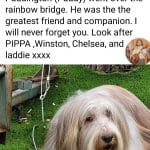 Tony Nisbet
Euthanasia my dog.
The vet was very caring, helpful and prompt and professional. Such a lovely man.
And Customer service helpful and thoughtful.
Angela Perosa
The service we got was exceptional, Dr Sharmila was very gentle and careful putting our beautiful dog Down peacefully on his favourite spot on the couch.
She was empathetic and gave us all the information we needed to be informed of his passing.
Nicole Pastusin
I would recommend Dr Shadi to everyone who needs assessment and assistance for their pets.
Very professional, caring and compassionate service that help us to make the right decision for our beloved dog.
Maria Strzebonski
Pawssum were great. The lovely Vet Dr Pete, who came to our home to euthanise our darling dog Max, was professional and experienced, but also so very kind, gentle and understanding. He didn't hurry and let us take our time to be with Max before and as he passed and showed great compassion and respect for Max and for us and our obvious sadness. We have other senior animals and will definitely use this service again, as long as we can book Dr Pete. Thanks to all concerned for your caring and kindness.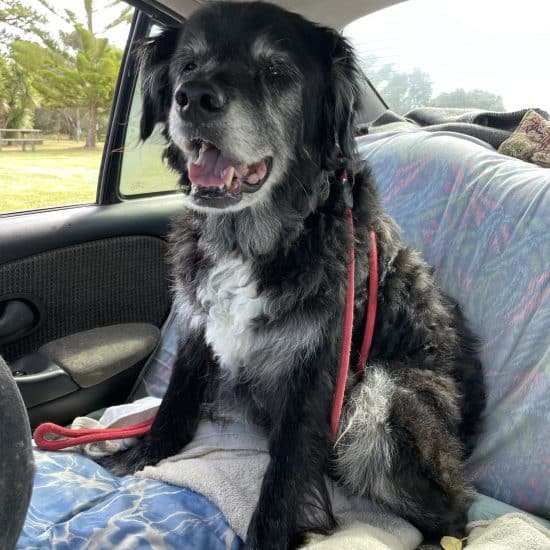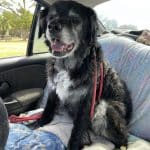 Wendy Bryan
I would recommend to anyone to use this service.
Joanne Tyley
For what was a very difficult and distressing decision to put our beautiful LLOYD to sleep was made so comforting by having the option for it to be done at home outside in the sunshine surrounded by his family. The vet was so caring and gave us all the time we needed to say our goodbyes. Such a beautiful peaceful experience for all involved. Thank you pawssum🙏🏻
Bronwyn Newman
The Pawssum team made one of our hardest day go as best as it could possibly have gone. Grateful for their professionalism, kindness and empathy.
Alex Francois
What an AMAZING service that you provide. Such professional and compassionate staff that are there to help every step of the way.
Thankyou for making our Fur Baby's journey over the Rainbow Bridge a positive and lovely experience for us all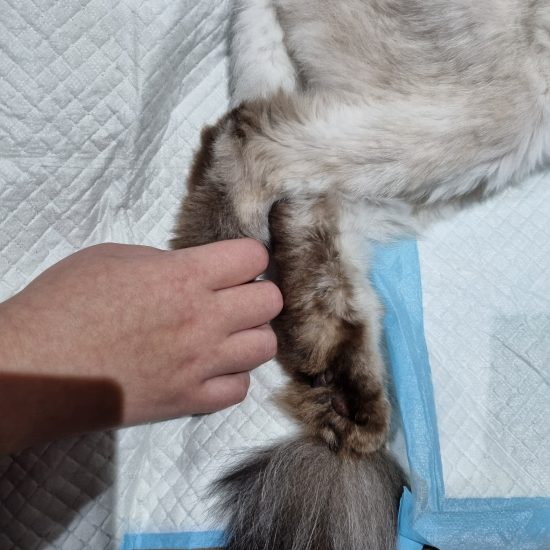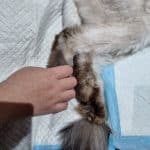 Dee
Thank you Pawssun and Dr Lucy for a peaceful goodbye to our beloved dog Juno. One of the most painful days of our lives was made a bit easier with your service and compassion.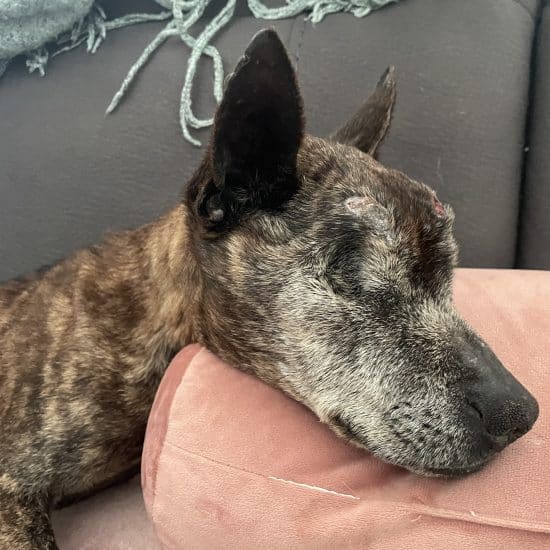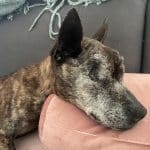 Rebecca Hickey
Very helpful at a very trying time! Quick friendly caring service! Helpful with payment selection. The vet who came to the house was lovely caring and kind towards myself and my pooch Boo! Which made saying goodbye to Boo a little bit easier. He made sure my girl was calm comfortable in her home environment and helped her to go to rainbow heaven peacefully 🌈 Thank you!!!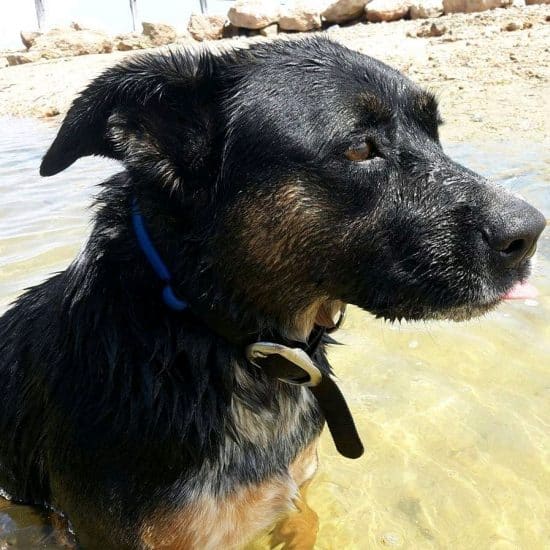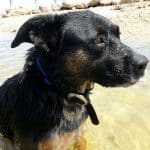 Susan Lord
A very compassionate & caring service at a difficult time for the family.
Dennis our wolfhound was always stressed when visiting our normal vet surgery so when the difficult decision to euthanise due to bone cancer we wanted him to be as comfortable & relaxed as possible.
He passed stress free in his favourite place by the fire.
I have no reservations recommending this service.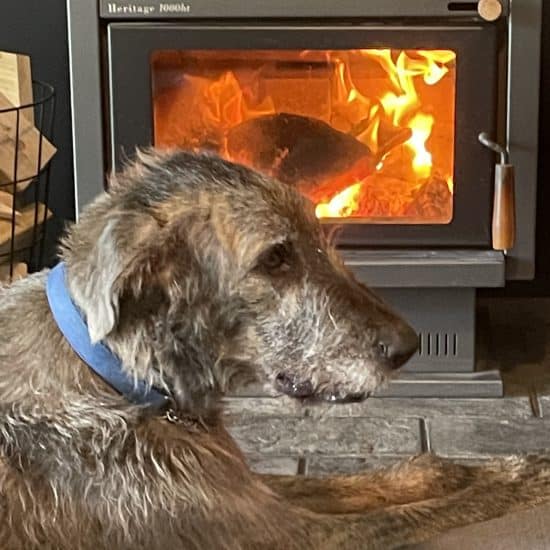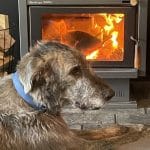 Mark Coleman
Dr James was kind, gentle and respectful on Tuesday when our much loved Basil sadly passed away.
Thank you so much for your loving care on a very sad day.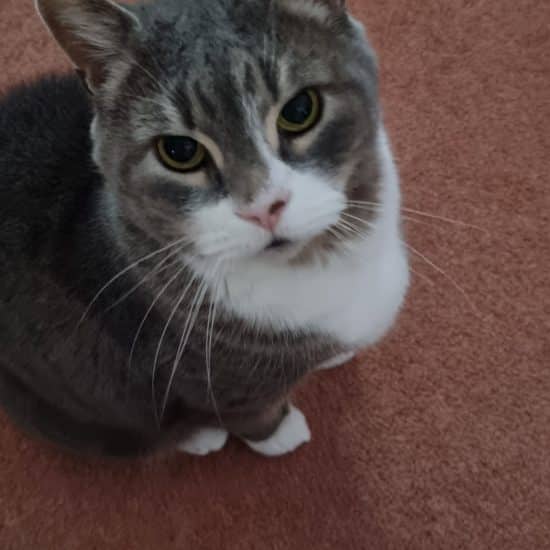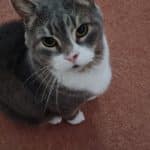 Philippa Langmaid
Thank you to Dr. Beshoy. Our cat passed away peacefully. The service was quick and smooth, also with lots of respect.
Nathan Chen
From the very beginning I found pawssum clearly explained everything to me. My vet arrived on time and was very empathetic. He called my cat by his name and wrapped him in a lovely blanket and placed him in a bed. He just looked asleep. He placed a rose on his bed before he shut the door and drove off. I'll be spreading the word about this great company.
Rose Dunlop
Our 20yo cat got terribly unwell and needed to be euthanised on Father's Day, also a Sunday. The Pawssum team immediately responded and supported us and took care of every aspect including cremation and return. It was especially nice to also receive the framed paw print, fur clipping and candle as part of the cremation cost. We were devastated by the loss of our family member however the whole experience could have been much worse without such holistic support, right down to the lovely lady who brought our Louise home.
Charity McAleer
We had to say goodbye to our long time dog.the vet was so lovely and compassionate. Our boy passed away peacefully in the comfort of his own home. They really understood how heart breaking it was, and gave us time to say goodbye.
Azizza Priori
Great service.no suffering for my car…She went peacefully..
I❤️ you Lolita.
Mercedes Aguilar
She went peacefully.
I❤️ you Lolits
Mercedes Aguilar
Very caring and professional
Felicity Jackson
Couldn't be better.
Thank you.
Dee Napier
My boy had cancer n he was fine but started to suffer so quickly within 40 mins we had vet care n he was sedated n died peacefully without suffering at all n the vet was a great guy who understood
Thank you not easy time by all means but great you could help my beautiful frank so quickly rip big sheppy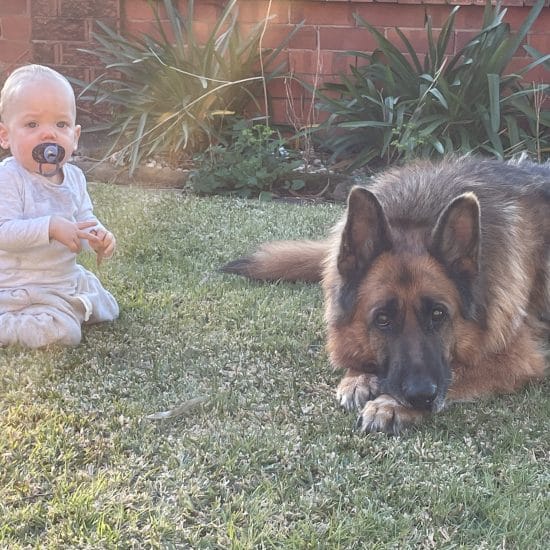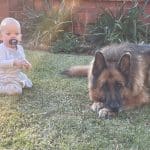 Adam Wilson
The kind and caring vet made the whole experience of having a beloved pet euthanised so much better and personal. Highly recommend! My cat crossed over calm and in his favourite place cuddled by his mum
Erin McCarthy
Thank you to all the team at Pawssum Lucky was our 13 year old family dog who brought so much pleasure to our lives.
It was a very sad to day in having to make the decision for our best friend to pass peacefully and from the moment we had to do this the team at Pawssum were there every step of the way in the most professional and caring manner you could hope for.
Thank you so much Lucky and our family are so grateful you were there for us.
Ian Bowden
Thank you for providing a perfect peaceful service for our beloved Lilly of 15 years. Her discomfit is over and we are left with lots of lovely memories of her. Impressed by the professionalism and kindness of Dr Steven.
Petra Liddell
I came home on Wednesday night and noticed that my 12 year old German shepherd could not move his back legs, I thought that he may of over exerted himself during the day and a good nights rest would help him…
Unfortunately his condition did not improve and the next morning I to make some quick decision on how to handle the situation. I found it extremely difficult to try and move my very tender and somewhat aggressive 62kg dog to get him to a vet, he was very obviously in a lot of pain which broke my heart and seeing him like this was extremely distressing.
After many, many calls to multiple vet clinics in the area, I could not get anyone to come over and assist. One of the vets recommended Pawssum and thankfully I was able to arrange for someone to attend that afternoon.
Dr. Beshoy was fantastic, informative, direct and compassionate. My sweet Budweiser was to be put to rest due to his condition, in my arms amongst the trees he called home. I have never felt grief or pain like i did with losing my best friend of 12 years, but having the professional support and assistance of Dr. Beshoy & Pawssum were absolutely fantastic, the after care was amazing, and I feel as though my best friends passing was dignified with how everything has been handled. I would recommend them to everyone. Thank you again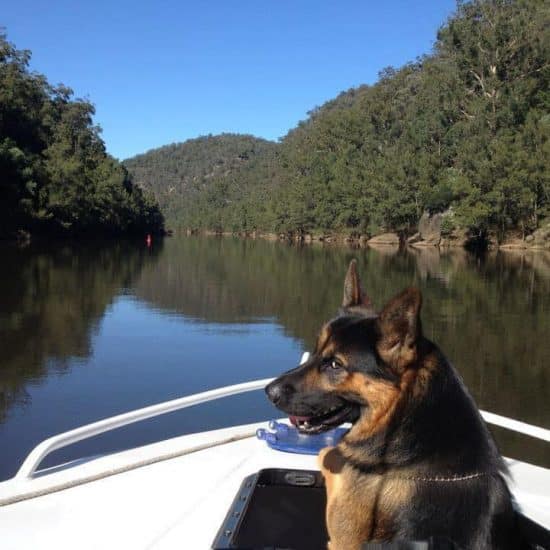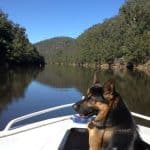 Alistair Agius
Service was really personal. Nothing too much trouble. Foxy was 15 years old and had some medical issues. The attending Vet confirmed what we had been thinking and made the whole process as painless as possible for us and our other two dogs.
Thankyou.
David Williams
Everyone has been absolutely wonderful with the care and empathy that you have shown.
Thank you for making a very difficult time bearable.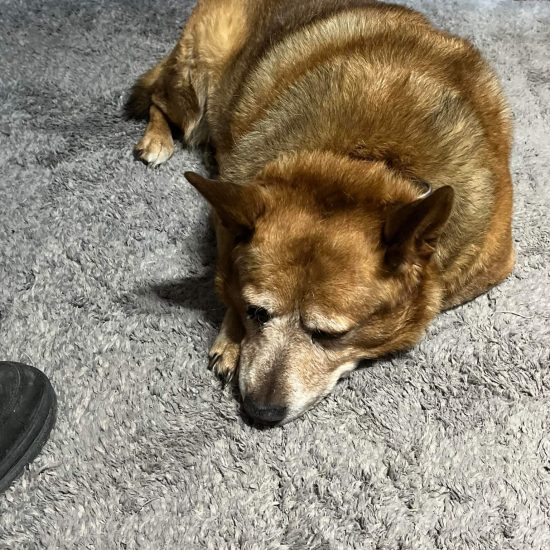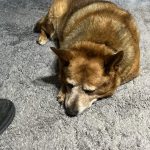 Sharon Kakoschke
We would like to say thank you to Stuart for coming out to see our Golden Retriever last Sunday. Our retriever was very old with alot of health conditions and was distressed in his final couple of days. Stuart took great care of him and made his passing easier on our family. We were able to have all family members around our much loved dog who was euthanized with dignity in his own home. Thank you for your kindness and compassion during a hard time for our family.
Debbie Graham
Dr Stuart arrived on time, and had a very gentle approach when dealing with us and my little Chrissy. Such a sad and difficult time, thank you for helping us.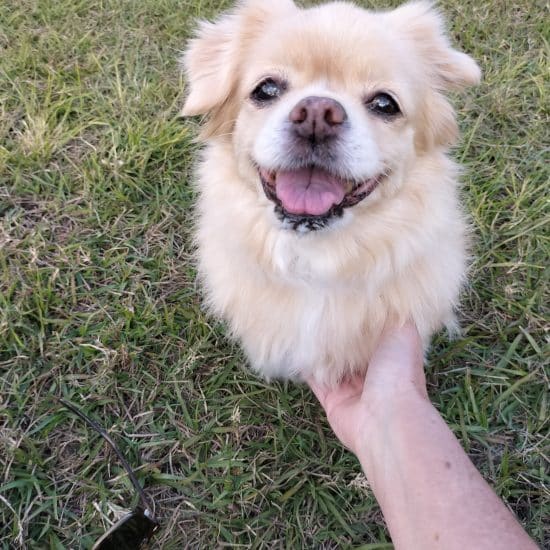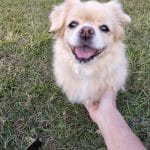 Leanne Pugh
From the initial phone call to arrange a home visit to the gentle, professional and compassionate end of life cares that Dr Elena gave to our 16 year old fur baby Baxter, Pawssum was amazing.
Dr Elena gave great support and most importantly confidence that this was the kindest decision to ensure he wasn't suffering anymore.We are very thankful Dr Elena was with us during this very difficult time.
He passed away peacefully surrounded by love.He will be very missed.
RIP Baxter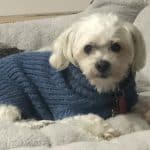 Karen Phillips
Very happy with the service, the lady in the office did an excellent job getting the vet appointment within an hour of my call. The vet was very kind & gentle with my cat Panda & treated him with great respect & comfort in his final moments.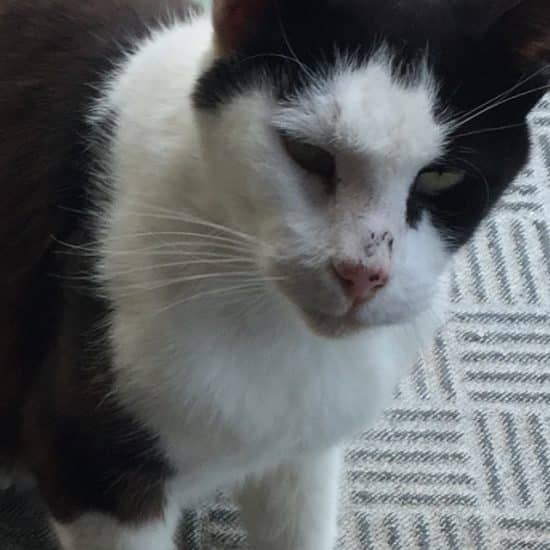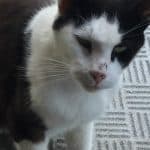 Christine Bray
In all my years of owning animals I have never met a vet that was as caring and gentle in helping our much loved dog in our time of distress. Thank you so much Stuart you made a difficult time for us to go a well as possible.
Wayne Frunks
Excellent service Karen was so caring when my darling Rosie passed away unfortunately she passed before the Vet could see her, so Rosie was only collected for the Crematorium. I am now waiting for her ashes to come back home.
The service received from everyone was caring and excellent cannot speak highly enough, called to let me know what time to expect the ambulance and arrived on time.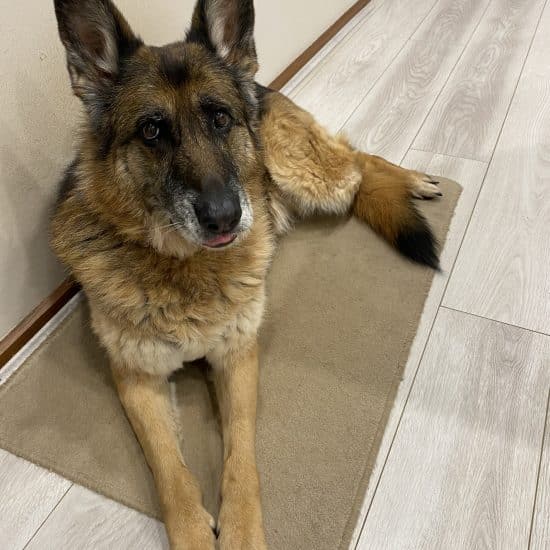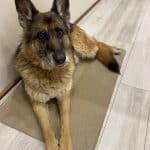 Rose mary Hands
I found the vet to be very professional and caring. I do advise, however, that customers should be allowed to pay in cash as pensioners like myself are reluctant to give their credit card details over the phone and are not used to modern ways of payment. Was happy with the medical service and attention paid to my cat and would recommend you again. thanks.
Jennifer Doy
Had Dr Bahaa come out to look at my gorgeous girl due to some fast growing lumps. Due to her age and the high risk of cancer it was decided to prevent her suffering any more pain and she was euthanised at home. Dr Bahaa was fantastic and explained everything before we proceeded.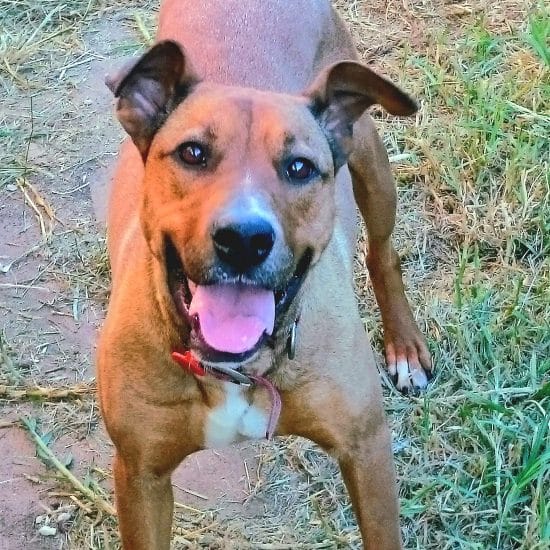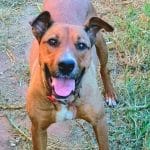 Lora Bowes
My beautiful cat Buddy had to be put to sleep suddenly. The whole process with Pawssum was simple and very efficient.
The service from contact staff was supportive and informative and they gave me all the information they could about the entire process. Dr Peter was lovely, his final words to my handsome Buddy were beautiful and considered, and Peter was very conscious and patient with us as we grieved the loss of our Buddy.
Thank you Pawssum and Peter for making a difficult time a little easier for us.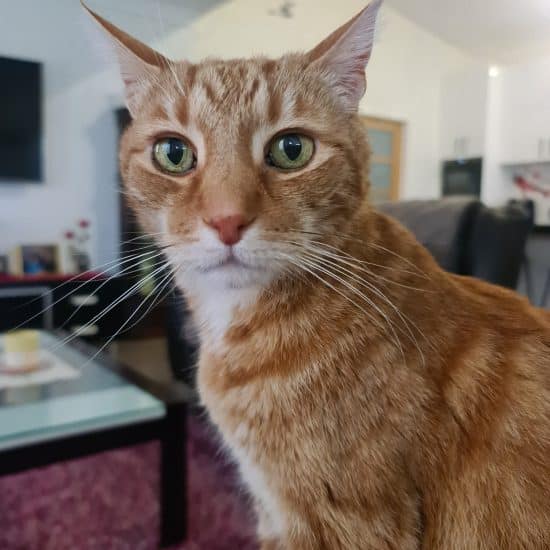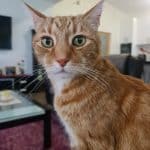 Jodie Spencer
We are very grateful to Dr Natalia for her gentleness and care which ensured the very peaceful passing of our dear old dog at our home.
Lucille Middleton
Your services were amazing during the saddest of times. Your customer service representatives were prompt and empathetic and the vet Dr Stuart was amazingly compassionate. Thank you
Fiona Williams
Cannot recommend this service highly enough. Discovering our Bruno was terminally ill having the ability to to be able to say goodbye at home,surrounded by his favourite humans, made it more bearable for us all. Dr Stuart was incredibly kind and thoughtful for which we will be forever grateful 🙏
Brett Hall
I would like to thank all of those involved in repsonding to my distress and need to have my little dog euthanised due to inability to move without pain and distress. My usual vet couldn't accommodate an urgent visit, but within 1.5 hours I had been called with an appointment and the vet was at my home. Dr Kel was amazing, she kept us calm so little Pippa wouldnt get distressed, she was gentle, reassuring, compassionate and let our little girl slip away to peacefully in a staged process. She had such a caring and compassionate demeanour and we can't thank you enough for providing such a beautiful and dignified end for our little girl. Thanks so much, can't recommend you enough!!!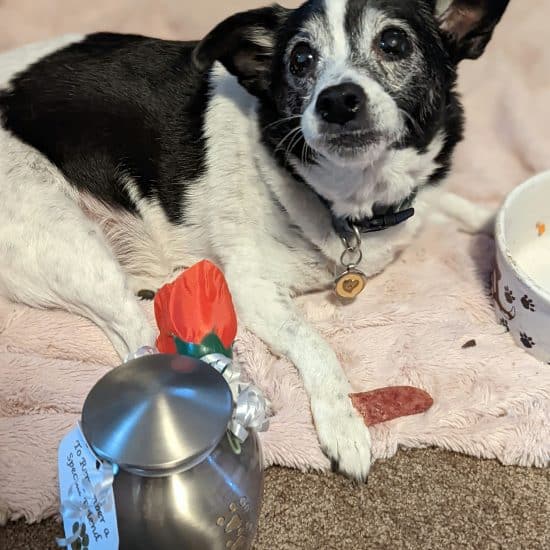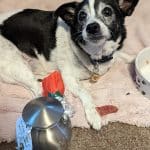 Sharee Rowe
Thank you Dr Stuart ❤️
Having to say goodbye to a much loved member of the family is never easy, but your care and empathy definitely helped ease the heartbreak 💔
I would certainly recommend him.
Thanks again
Sue Black
My fury boy became unexpectedly critically ill and dragging him to a vet wasn't an option. Pawssum scheduled us in for a home consultation and the most devastating news was delivered. The empathy and patience and understanding that we received during this difficult time was very much appreciated, The team handling the next stage displayed sensitivity in their communication and I will be eternally grateful as it gave me a little peace knowing my boy was being cared for after he departed. Thank you.
Kerry Porter
Dr Stuart was absolutely brilliant at a very difficult time for us and obviously a very delicate situation for him. He was caring,empathetic and communicated every step of the way.
Mel Spiteri
hi thankls to dr stuart for his quick and kind visit , it made it easier on the family
brett hall
Brett Hall
Kel came to our house for a check up on our lab cross after he became ill.
Things took a turn for the worst and a few weeks later we needed to put him to sleep.
Kel was so kind and gentle with Bundy and she honestly kept us together the whole time for his sake. It was a beautiful thing to be able to say goodbye to our best friend in our own backyard and having a vet with such a wonderful and calming demeanour made it all the better. Thank you Kel!
Bree Bailie
My mum's old and very large dog deteriorated in health quite rapidly. On Saturday morning he could barely move. His usual vet was too busy to come (and mum has been a customer for years!) but Pawssum pets responded right away and within less than two hours arrived. He diagnosed Tank (with his best judgement without performing EKGs and blood tests)and gave us options, and in no way forced a decision. We decided it was in Tanks best interest to PTS. The process was extremely humane and the vet was so kind and gentle with Tank. He passed peacefully surrounded by love. Being a 90kg dog, the vet could not take him and had to organise someone to do that. They said they had a bit of a hard time finding someone available on a Saturday for such a big dog, but managed to find someone that day just a couple of hours later. The fact they even tried so hard to arrange this ASAP was testament to their service, after all, they were already paid! The gentleman who came to pick up Tank was so kind and caring and treated Tank with great respect. Hauling such a huge creature up a ramp with no assistance isn't an easy task, yet he was more concerned about injuring a dead dog than himself!
I would not hesitate to use this vet again, and highly recommend to anyone!
Poppy Armamentos
On Saturday we granted our dog Pearl her wings. Dr Liyan was so lovely and showed Pearl, my family and George our other dog such compassion and care. She was so respectful and stepped us through the entire process with kindness. Pearl is at peace now and we are left behind to grieve her. Dr Liyan was so loving and kind and made this horrible decision easier knowing she cared and was no nice. I would definitely recommend this service. The only downside is the cost, but our girl was worth it as having to take her somewhere else would have been far too sad for us and for her. Thanks again for your kindness.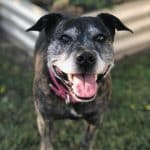 Susan Taylor
The vet that attended was wonderful so caring and reassuring. It was a very sad experience but he made it calm and comfortable for us and our Roody dog. It was so private and personal. Thank you so much. RIP Roody.
Keith Woolley
Your staff were absolutely wonderful- so caring . I would certainly let my family and friends know about how brilliant you are. Thank u.
Norma Gill
I am so grateful for this service. We said goodbye to our 21 year old cat today at 8.15am this morning (Monday). She went downhill very quickly over late Saturday and Sunday – so sudden that we had no concept of this when we did the shopping Saturday morning and bought 2 bags of cat litter and her favourite cat food. So lunchtime Sunday I was suddenly contemplating how i was going to get her through to Monday morning when I'd need to get a vet appt, not thinking that a group such as Pawssum would be available for bookings 7 days a week. So when I found them online and phoned on Sunday, the contact and confirmation was so efficient and quick, the pricing clearly explained and we had an appointment booked in for 8.15am for the following morning. Dr Kel was lovely and fantastic and arrived on time. We were able to keep our cat quiet and undisturbed with no distress- i stayed nursing her in a blanket on the lounge while Dr Kel administered the drugs and she quietly went to sleep. i really could not have wished for a better end of life. If we had had to take her to the vet there would have been distress with the different smells, going out into the cold weather. She was able to die peacefully at home, snug and warm in her blanket and just lots of love surrounding her. I can't recommend them more highly.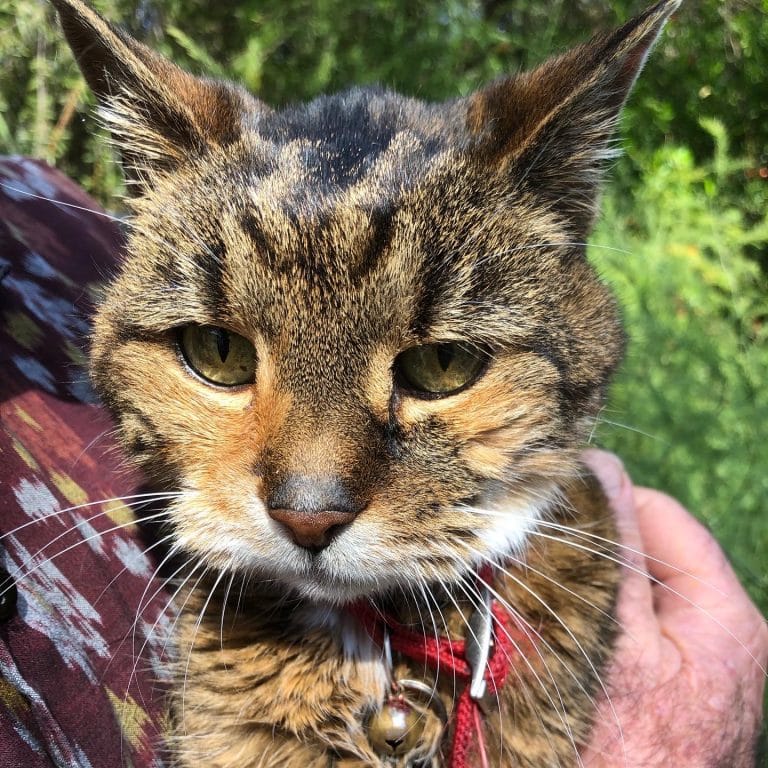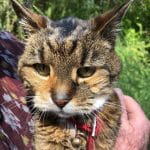 Suzanne Knight
One major issue was that the process for 'after care', that is what happens to the animal post euthanasia was not discussed when booking. I had assumed (wrongly) that the vet would take the body, and then cremation would be subsequently arranged (to be paid for later). We had to arrange this ourselves at the time, which we were not ready for, and it was 7pm on a Friday night, which made it practically more challenging. Carol
Carol Smith
Can't thank you enough for assisting us on Sunday with putting our beautiful old dog to sleep due to being very unwell. All our adult children were with him at this very sad time, vet Stuart was so kind, caring and gentle with Rungi. Thankyou so much.
Dianne Wilson
Dr Stephen treated us with care and compassion and could feel the energy between Bella and I. He gently guided and supported us both in making Bella's departure anxiety free, calm and peaceful. I cannot recommend Pawssum highly enough. My deepest gratitude.
Karen Alen
As horrible as the situation of saying goodbye to our beloved boy was, the service and care received from the moment my phone call was answered and our final goodbye was phenomenal. Super caring and professional. Every step was thoroughly explained and our darling boy Ali was given a peaceful send off in the comfort of his own bed at home. If you're in an unfortunate situation of having to say goodbye to a beloved pet I would highly recommend Pawssum.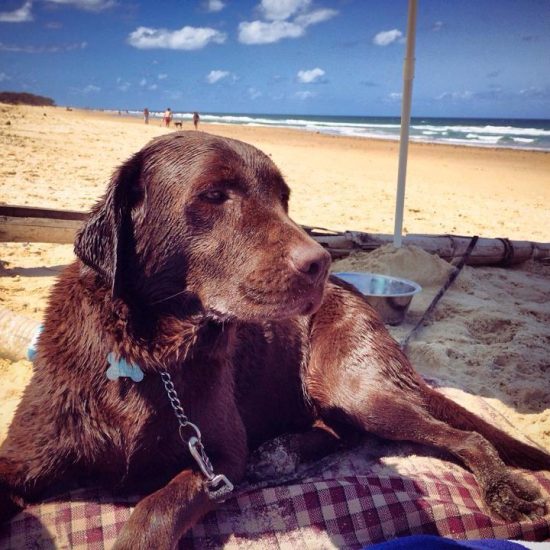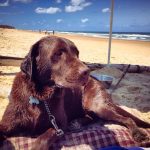 Kimberley Rouse
Caring compassionate and responded quickly to changes of mind at difficult time much better than at a clinic the vet interacted with the dogs and carefully guided us through the process giving us time to say goodbye in our own time. Thankyou
Zoe Zfarquhar
I want to thank you for being able to respond so quickly and efficiently to provide a vet almost immediately to help us stop Tommy suffering further. It was very sudden and devastating. We really want to thank Dr Stephen for his kindness and sensitivity. He was wonderful and gave us all the time we needed. Thank you so much, Stephen.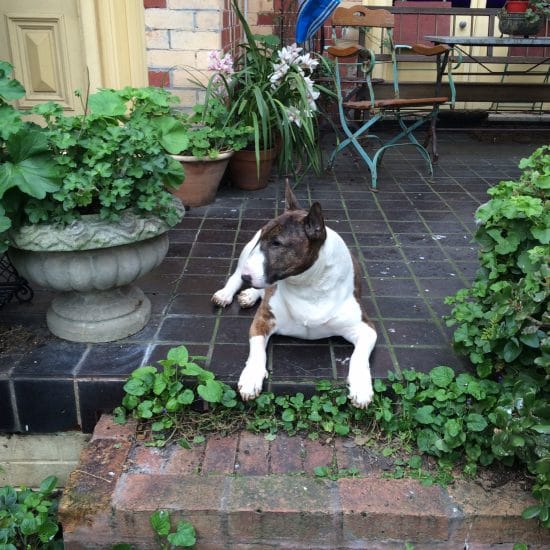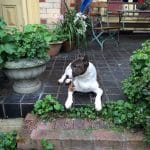 Marjorie Mcbroom
Our 13 year old dog was unwell and suffering. We wanted the him to be at home when he passed away. The service was excellent. Great commutation, everything was well explained.
The vet was very caring and professional, we were very grateful for his care and how peaceful he made it for Max.
After service also very good.
Thank you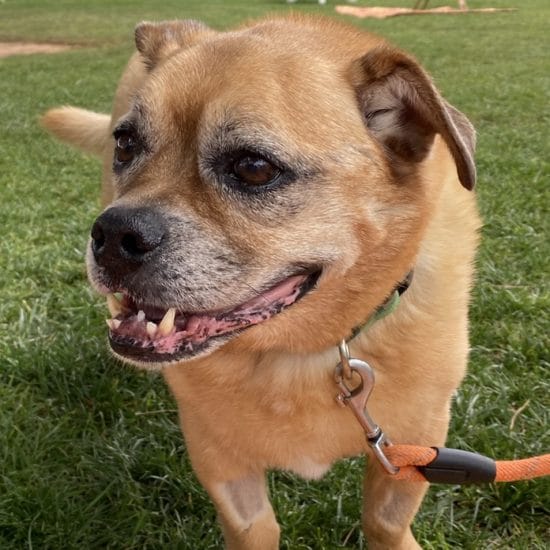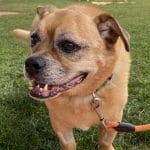 Louise Brook
Our beloved cat was very Sick but we were not ready for euthanasia, we were offered a Quality of life check with the option to proceed further once a vet came out.
All cost was fully explained at each step with different payment options available.
Unfortunately our cat has to be euthanised but the vet and company were completely professional at all times. I will not hesitate to use this service again Thank you Pawsum pets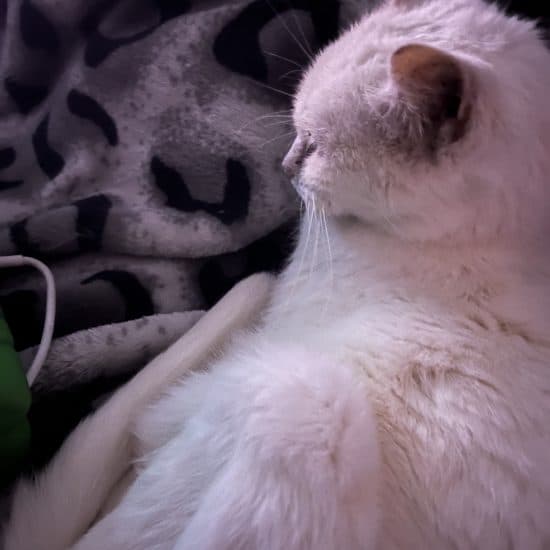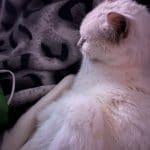 Rebecca Poppleton
Dr Stephen was so kind and understanding, gentle and wise and sincere.
My lovely Whippet Raffi was comfortable and peaceful.
I am so glad I had the courage to call your service and ask for your assistance.
Memories treasured, he had had a lovely morning before Dr Stephen came.
We went for a nice walk and he chose the path and was able to stop at almost each post, much to his surprise.
He had a nice bone and lots of treats.
Thank you so much, Genielle
Genielle Phillips
We were very appreciative of Dr. Beshoy and his professional and calm approach. This was a very difficult decision and time for us but Dr. Beshoy and everyone else that was involved were really understanding and helpful throughout the whole process. We would recommend this service to our friends.
Ewa Elep
PAWSSUM AMAZED ME. THE BOOKING AND PAYMENT WERE EASY AND THE STAFF WERE POLITE,PERSONABLE, EFFICIENT AND UNDERSTANDING.
VETERINARIAN, STEPHEN BENNETT, WAS PATIENT,KIND AND CARING TO MY 13 Y.O. BELOVED CAT.QUEENIE, (WHO TOOK TO HIM IMMEDIATELY,)AND ALSO TO ME. HE PERSEVERED TO DETERMINE WHY MY CAT'S JAW WAS DISTENDED UNTIL HE FOUND THE ANSWER. HE MADE THE EUTHANASIA PROCESS VERY PEACEFUL.HE WAS VERY PROFESSIONAL AND IS A LOVELY MAN WHOM I VIEW AS AN ASSET BOTH TO PAWSSUM AS WELL AS TO THE ANIMALS TO WHICH HE TENDS. THANK YOU SO MUCH, STEPHEN !
PAWSSUM GREATLY IMPRESSED ME IN EVERY WAY. IT IS SUCH A NECESSARY SERVICE AND I WILL BE GLAD TO TELL MY FRIENDS ABOUT IT AND CONTINUE TO BE YOUR CLIENT.THANK YOU ALL.
FAYE MORRIS,ID49231.
Faye Morris
PAWSSUM PROVIDED AN EXCELLENT SERVICE FOR THE PEACEFUL EUTHANASIA OF MY BELOVED 13 Y.O.CAT, QUEENIE.THE BOOKING, PAYMENT AND FOLLOW UP WERE ALL EASILY COMPLETED AND THE PHONE STAFF WERE PERSONABLE, POLITE,
EFFICIENT AND UNDERSTANDING.
..
VETERINARIAN, STEPHEN BENNETT, WAS SO PATIENT,KIND AND CARING WITH QUEENIE, WHO ACCEPTED HIM IMMEDIATELY, AND ALSO WITH ME. HE WAS DETERMINED TO PERSEVERE TO DIAGNOSE WHY QUEENIE'S JAW WAS DISTORTED AND CONSEQUENTLY FOUND THE ANSWER.HE IS A LOVELY MAN WHOM I VIEW AS AN ASSET TO PAWSSUM AND TO THE ANIMALS TO WHICH HE TENDS.THANK YOU ,STEPHEN !
MY EXPERIENCE WITH PAWSSUM WAS PERFECT AND HAS IMPRESSED ME GREATLY.A HOME SERVICE LIKE YOURS IS SO NEEDED AND I WILL TELL MY FRIENDS ABOUT YOU AND WILL CONTINUE TO BE A CLIENT.THANK YOU ALL SO VERY MUCH.
FAYE MORRIS.
Faye Morris
We were very appreciative of the whole process carried out by Pawssum from the prompt response to my call, the caring and gentle treatment of our pooch Raffles during euthanasia, through to the aftercare arrangements. Raffles died on his own bed in his own home which was comforting. The aftercare package delivered to our home was beautiful and we now have so many wonderful mementoes to remind us of our beloved dog until the end of our days.
I would have no hesitation in recommending you to any dog lover.
A big thank you to the team.
LUISA & NOEL ROBINSON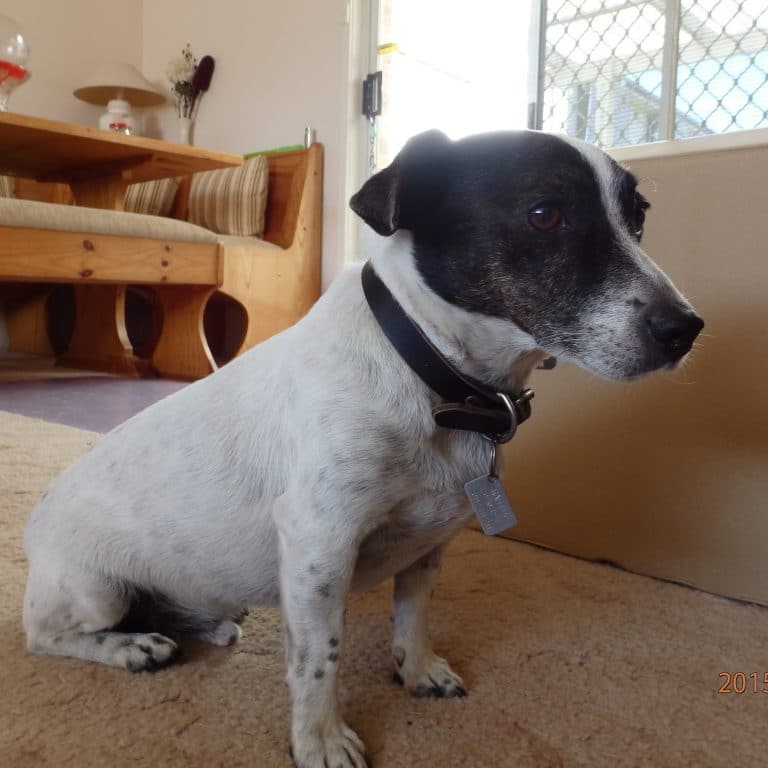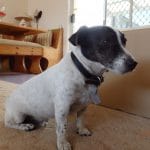 Luisa Robinson
Very pleased with the fast response in a critical situation.
Craig Berghofer
our cat Kyro was a 17 year old ginger female who was loved by our whole family and those that meet her
Dr Beshoy was a comfort for my wife and me as he euthanased Kyro as he was very kind and understanding in our time of grief.
i would highly recommend Pawssum
kevin Ryan
Castle hill
Kevin Ryan
We cannot fault the gentle care and compassion provided by Dr Katie with the peaceful home euthanasia for our dear old girl Zena. Dr Katie explained every step of the process to us and did so with grace, kindness and compassion. We are grateful for the very peaceful process to help Zena pass over the rainbow bridge.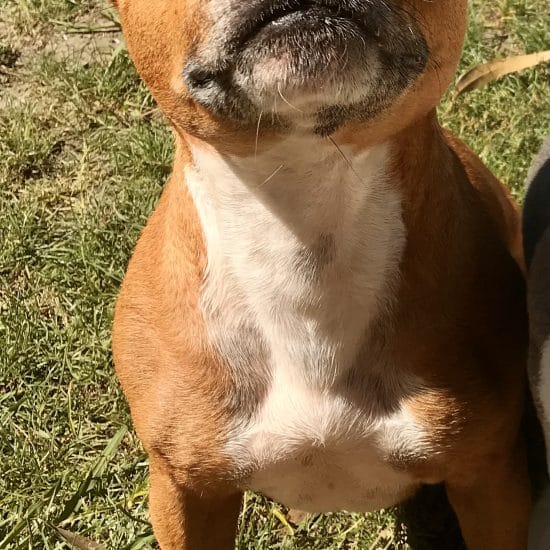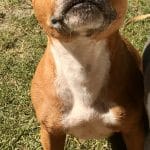 Michele Vincent
Thank you for providing such a wonderful service. We were able to say goodbye to our beautiful Nutmeg in her own home, in her own bed, at a time that suited our entire family & surrounded by her doggo brother & 'her people'. Thank you to Dr Pete who was calm, professional, empathetic & caring. Much appreciated.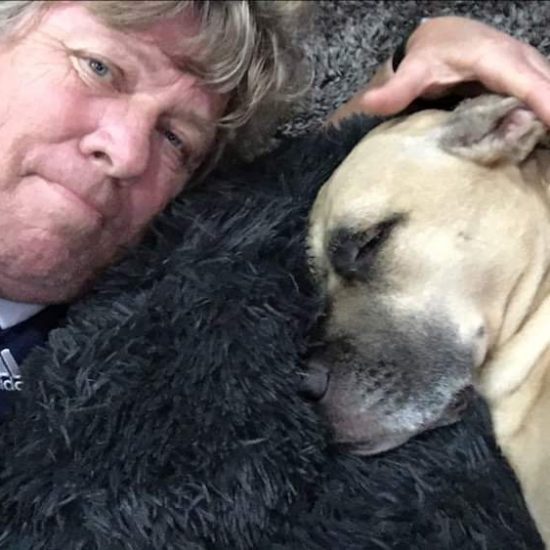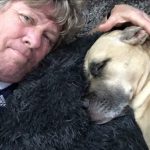 David McKinney
Thank you for your kindness and professionalism Dr Merry. Thank you for allowing me to stay with my dog for as long as I needed. I appreciate all the care you gave her.
I'm glad I found Pawssum and Dr Merry.
Your services were professional, caring, and competent and deeply appreciated.
The emptiness persists but I'm glad I found you.
Thank you for everything.
Forever grateful
Jackie 🐾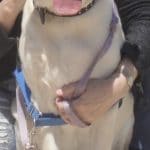 Jackie McLean
They were very helpful and showed empathy from the start. Vet who came out to put my boy to sleep Dr Beshoy was so caring and took us through each step. Wonderful service to use.
Mihi Herbert
A big thank you to Dr Beshoy and the team at Pawssum for all the gentle and kind support you have provided us since we first got in contact to arrange an appointment, through to Dr Beshoy's amazingly respectful and caring approach and the kindness and thoughtfulness of the team following the loss of our beloved furry family member. We cannot thank you enough, and highly recommend Pawssum.
Prue
Wonderful follow up as to where the vet was from the company, as he drove to our place and he was very kind as he could be for my sick boy. I thank him very much
Noelene Stewart
Chloe was a 15 year old ES Spanial. Sadly the mind can be stronger than the body in humans and pets. Dr B. was very caring and made our transition and Chloe's as pain free as possible. Would recommend your service to our friends.
Mitchell Pryke
Sadly….Dr Stuart Brisbane has had to attend our home twice within the last five months to send two of our seventeen year old babies on to a better place.
While this is one of the hardest decisions we make in life, more than anything we want the transition to be stressless for them.
Dr Stuart thank you so much from the very bottom of my heart for your empathy, compassion, respect and kindness…..not only to me, but more importantly to both Kitten and Pai.
I'm going to have to make the same decision again at some point in the future for my third baby who is also now seventeen…..so Dr Stuart we will meet again, because quite frankly I wouldn't trust another soul with something this momentous.
Leanne Duckworth
Dr Stephen Bennett came to our home after hours and was so compassionate and patient. He has lovely energy and made us feel so comfortable.
The booking process was easy and efficient. The after service has also been prompt and pleasant.
Thank you Stephen for giving us the extra time with Busta and laying her to rest peacefully in our home, the place she would have wanted to be and the place we share so many memories with her.
Without you and the services from Pawssums, we wouldn't have had such beautiful and memorable last moments with her.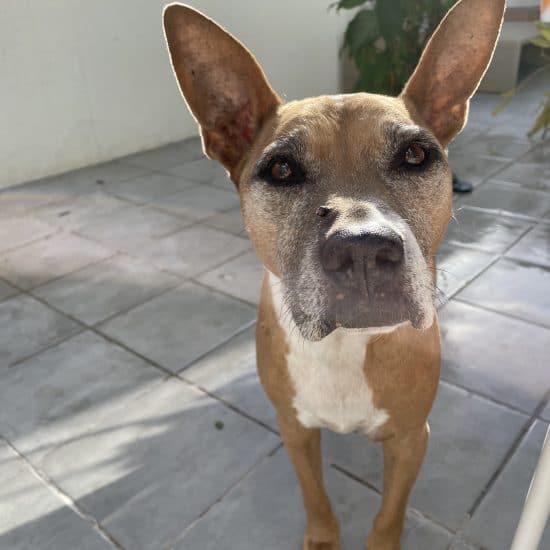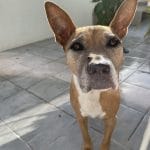 Avelyn Lim
Dr Stephen was very understanding, professional, knowledgeable and allowed us time and space to say goodbye to our beatiful cat.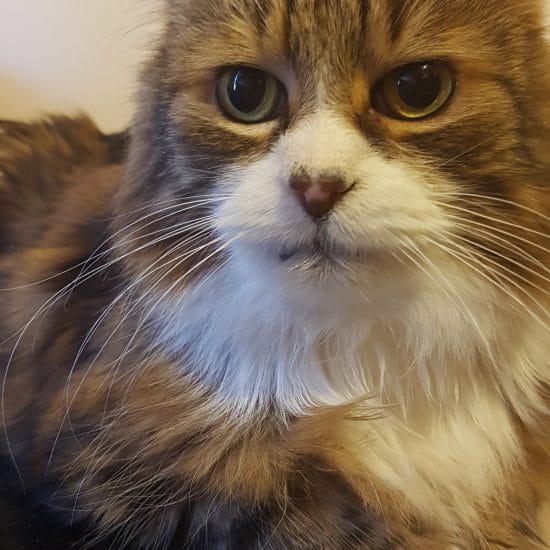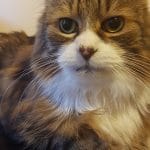 Kaye Coppin
I was very happy with Steven's care of our dog Ellie and her peaceful euthanasia.
Carol Stewart
So Grateful to the kind, Loving Vet..
Tracey
The most heart breaking unselfish decision I will ever make in my life was guided from start to finish with the dedicated team from Pawssum. I felt genuine heart ache almost a sharing of the pain I was going through from Dr Bahaa . He was caring and patient with me, letting me make all the decisions though out the procedure giving me the time I truly needed with my beautiful little boys with every step taken. I am truly great full for his dedication his experience his caring comforting approach to not only my little boys but to myself. It not only takes experience and dedication to do the job i asked of him it takes a truly loving soul. I will be forever great full that it was shared with someone who truly cared.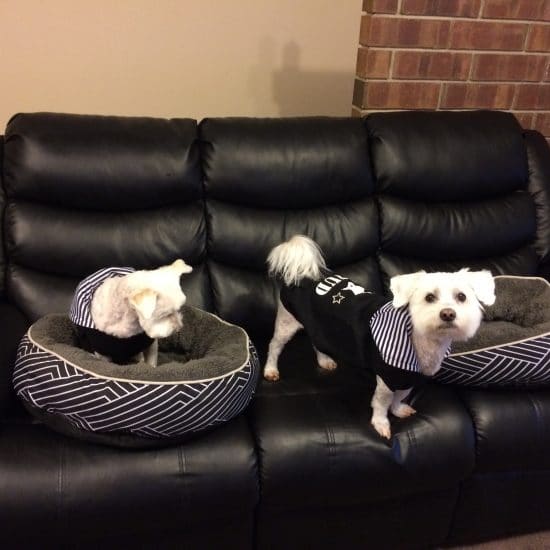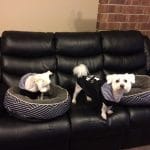 Stevie Farell
Dr Peter is very caring. He gets it.
Denise Westwood
Hi I would just like to thank you all for the wonderful support throughout this sad time with our beautiful Bella ..
Dr Stephen was just amazing and so very gentle .Bella was very relaxed with him which she has never been with any other vet ..
Thank you very much ..
Love Grace Horace & Family xoxo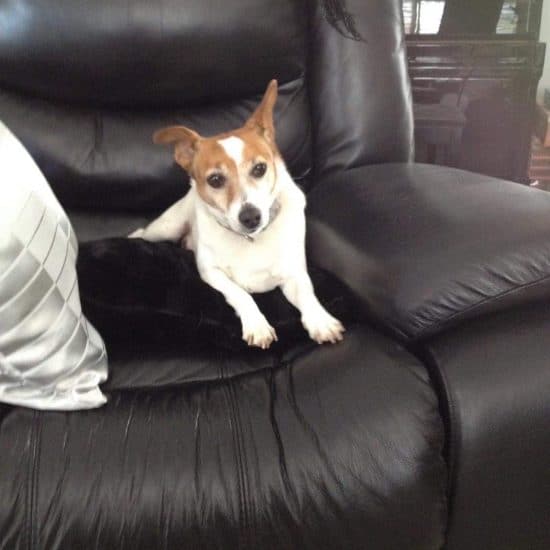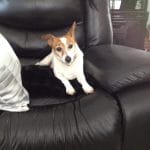 Grace Spiteri
Our little lady was with us for 17yrs, having her home with us in her final moments was the only way we could say goodbye. Thankyou Pawssum's for allowing us to help her pass in comfort with no stress.
Jason
I am very grateful for the sympathetic response by Grace on the phone and Dr Stephen's bedside manner at such a traumatic time for me and my family. Thank you so much.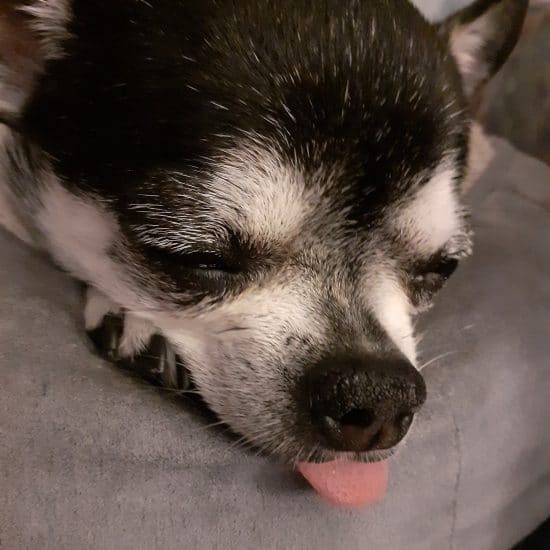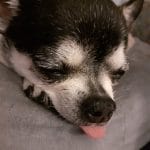 Lesley Esch
Hello, I would like to thank the pawssum staff for showing such kindness and care toward my situation and helping me make sure my 'Pippa Girl' had a peaceful end to her life. You were all so very understanding, and I can not speak highly enough about the beautfil, kind vet that came to my home, she was quite simply one of the kindest and most compassionate people I have met in my life. Her lovely manner, empathy and understanding made a day that was so very hard less overwhelming. Thank you for the work you do. Kristy
Kristy
Very caring and helpful.
Dr Julia was excellent.
Highly recommend this service.
Sandra Harrop
Amazing staff from first phone call, through to support and receiving information time and support with having to put our beloved dog to sleep at home surrounded by his loved human and fur family. Can not recommend your team highly enough. Our family is heart broken and your team just made it alittle easier ❤️❤️❤️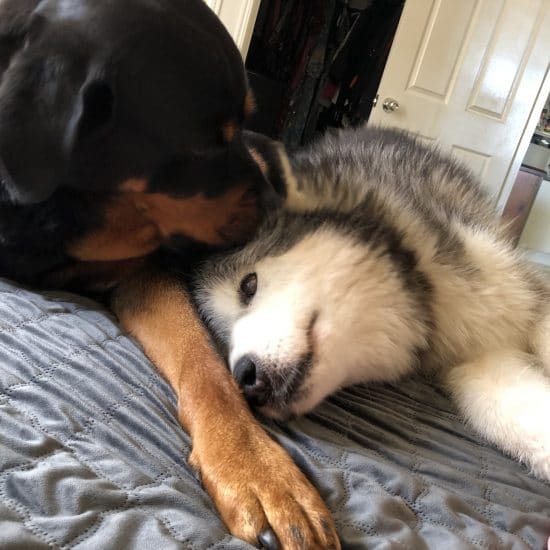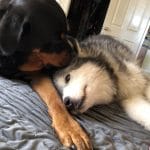 Celia Leary
Dr Shamilla was Very supportive during what was a Very Distressing decision for Me , & have NO hesitation in recommending Pawssum Home Vet. Service
Julie Redenius
We have used Pawssum for the euthanasia of our two dogs over the past 3 years. The staff taking the bookings were very prompt, friendly and accommodating, especially as both times we delayed the appointment on multiple occassions as we struggled making such a final decision. On both occasions Dr Peter visited our home and was extremely comforting and kind in what was such a sad situation for us,and probably quite uncomfortable for him. Thank you.
Dan
From the very first phone call we received much needed empathy and kindness. Importantly we received fast and efficient service too. Every member of your team was professional and kind, understanding our pain at losing our beloved Koda. We thank you from the bottom of our hearts for helping us farewell Koda at home peacefully and surrounded by her loved ones.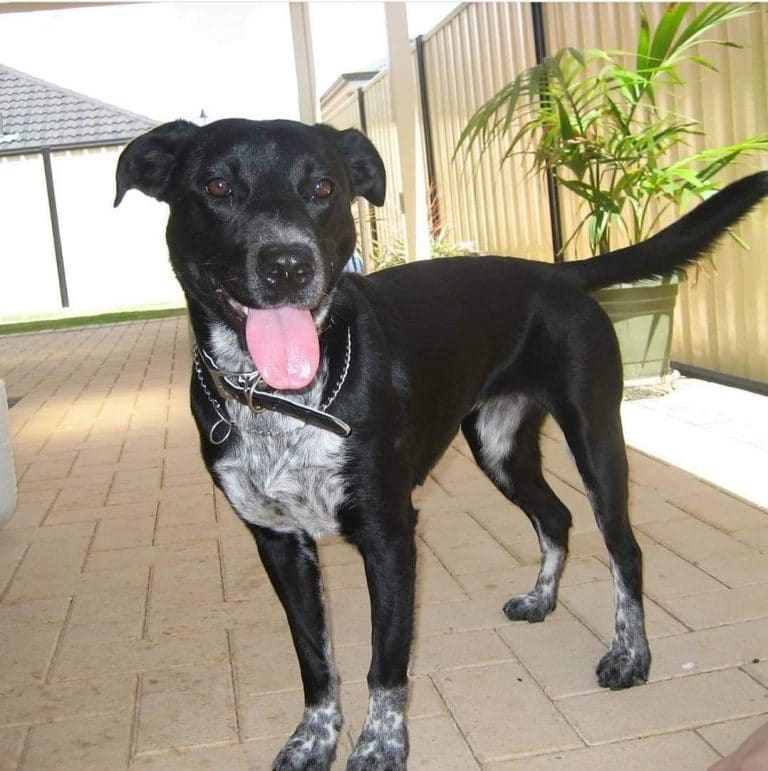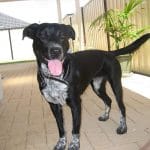 Tanya and Luke
Rang late at night and distressed,that my dog was not well.Was guided and comforted by a lovely lady ,taking time to explain everything to me clearly and compassionately.
The vet Katie was amazing .She made you feel at ease as soon as you met her.SHe had so much love and care in everything she did for Teddy and me.An earth Angel. Many thanks to Tracey at aftercare for her patience. Thankyou to all the Pawssum team .This is a truly wonderful and greatly needed service .Teddy was so at peace ,it will comfort me always.
Brigitte Morandin
We are so grateful for Pawssum and Dr Sharmila for the caring support we received when we had to let our beautiful girl rest peacefully. The at home euthenasia was really well thought out and informative but also so genuine we could tell just how much the 2 vets really cared. It was such a hard experience but it was made so much easier with Pawssum from the reception/admin staff to the vets.
Dominique
Massive thanks to Pawssum and Dr Katie.
What was an incredibly difficult decision for the family to make, Dr Katie reassured us it was the right decision for poor little Digby to end his significant decline and suffering.
With two young children aged 6 and 10 whom had never experienced death before and a husband whom was loosing his best friend, Dr Katie made the process lovely for us all and for Digby.
Having the flexibility of having this service in the home ensured that we went with our own pace, could openly shed tears and had the space to be present or not, to accommodate each of the family members needs whilst ensuring Digby was comfortable and calm at all times.
The paw prints and fur love letter vials were extra special.
I am confident that the occasion has helped us to mourn his death and reflect our last moments with him as being beautiful, which I doubt would have been the case in a vets surgery.
This service was worth every cent and are so grateful for the opportunity that Pawssum offered us all.
RIP Digby, forever in our hearts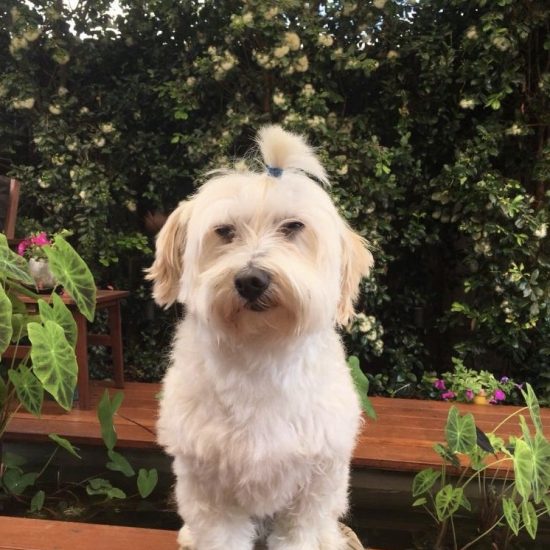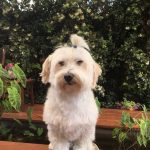 Joanna Carruthers
The Vet who attended was the nicest most compassionate vet I had seen in years.
Margot Wilson
To say the last Good-bye to your fur baby is a traumatic experience but your kind and caring mobile vet made it so easy for our dear Bonnie. Thank you for helping our little friend to find her way to the Rainbow Bridge without stress or pain.
Gerard Sanders
I had the most beautiful experience to let my beautiful little soul of my pet Mylo to rest in peace with an incredible team at Pawssum. Team at Pawssum were so compassionate and amazing. Everything from booking the appointment, getting through the day, making decisions about what to do afterwards, all handled with grace and kindness. They followed up with phone calls and delivered his ashes personally to us soon after. For such an important decision there is no alternative way to ask. Saying good bye to our beloved dog Mylo was so hard and we are incredibly thankful to the team at Pawssum for bringing peace and comfort to our little family. Thankyou Pawssum team!
Daisy Cross
We choose to have a home visit for Kelsey. The vet was very professional and gentle with Kelsey, and explained everything what will happen. At least she was in her home with her family, which made it more relaxing for her than going to the vet premises. And he gave us time to say goodbye. Thankyou dr.Bennett.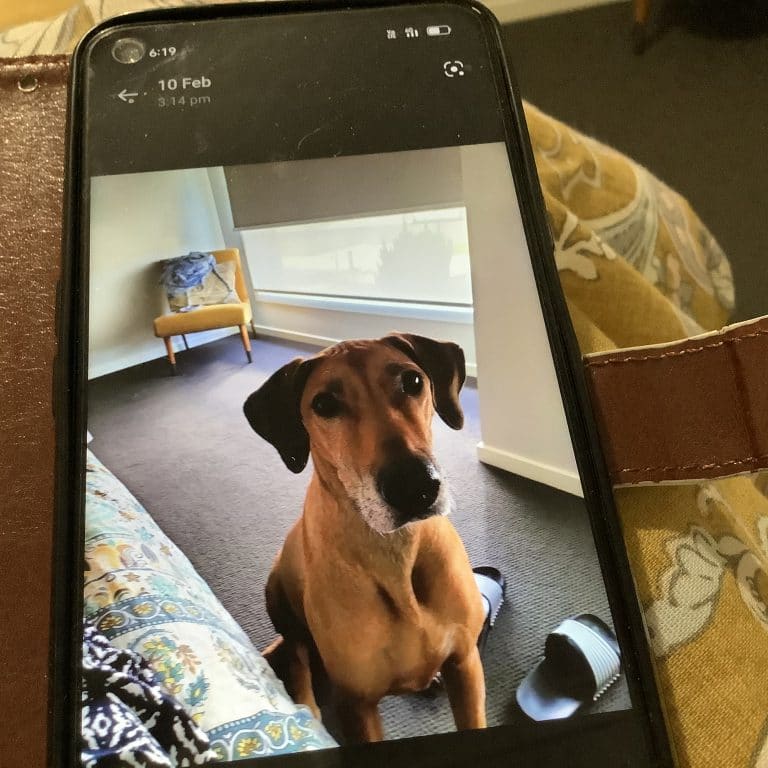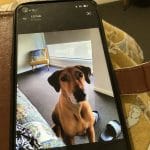 Annette
It was hard to watch her go, but it also wasn't easy to see her suffer without any sign of getting better. It was a hard choice to make but Pawssum helped me every step of the way, and I'm so grateful that a service such as this one exists, so that my girl could have the peaceful passing she deserved. Rest In Peace, Tilly.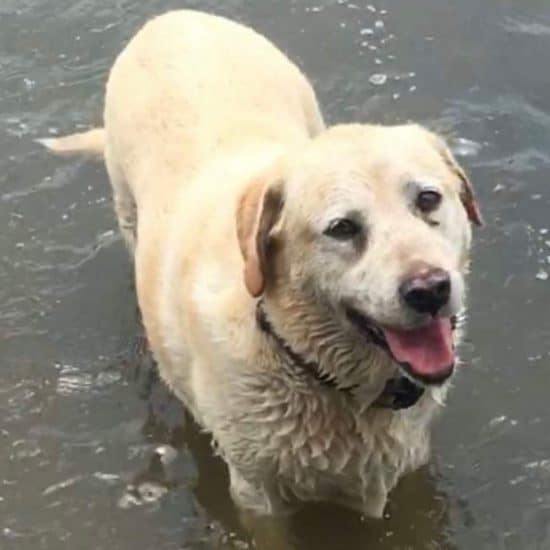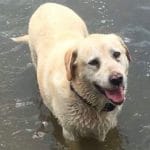 Jack
Tiger had been diagnosed with severe liver disease a few weeks earlier and declined rapidly. I knew that I had to make that call to end her suffering but it was bothering me as she was terrified of car trips and going to the vets, I really didn't want her last moments being stressed and scared, which was why I ended up googling other options and found Pawssum. The lady I first spoke to was lovely and whilst being respectful of it being a heartbreaking time she was really good about making sure I knew all upfront costs and details before locking in an appointment. Dr Stephen Bennett came that afternoon, he didn't rush anything, instead he sat down and patted Tiger for a little while whilst discussing the procedure with me. He was happy for me to be cuddling Tiger when he administered the injections, and was patient with me giving her some last cuddles and allowed me to carry her out and put her body into his car. The whole procedure was outside on our deck which was Tiger's favourite place, so whilst still heartbreaking, I was really glad it could be done in a place where she was at peace. Thank you guys for being lovely, and hopefully the next time I use your service it's for happier purposes.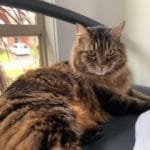 Danielle Griffey
Dr Stephen made this very difficult time as straight forward as could be hoped for.
He was very patient and compassionate.
While I wish that no one has to be in this situation, pawssum made every simple and I highly recommend them.
Much gratitude to everyone involved.
Shaun
The service I received was nothing but excellent. Dr Beshoy was compassionate and caring throughout the whole procedure. Nobody local would come out due to covid. Dr Beshoy drove down from Sydney to Wollongong as soon as he got the message. Cannot thank him and Pawssum enough. Thank you.
I would definitely recommend them and use them again in the future.
Damien La Macchia
Dr Justin examined Charlie and I knew by his sympathetic look what was coming. He explained everything and what reaction to expect . Thank you
David Brown
Vet was thorough and kind.
Gave honest opinion.
Unfortunately our dog had an adverse reaction to the sedative prior to euthanasia.
This was distressing but the vet reassured us that he wasn't suffering.
He carried him lovingly from our home.
The vet allowed plenty of time to say goodbye ( although is it ever enough)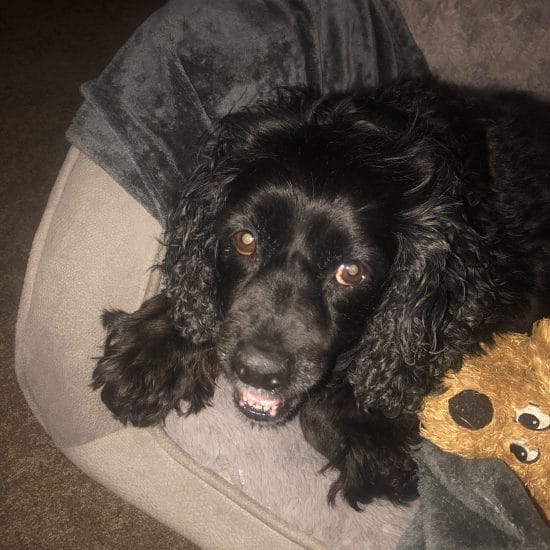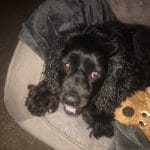 Rachelle niven
I had to make a decision to have my beloved cat Coco aged 21 years put to sleep due to deterioration of her health which happened unexpectedly; something I had been dreading for quite a while considering her age. Pawssum were amazing in organising a prompt house call appointment with Dr Bahaa and the lady I spoke to was very caring and understanding of my stress at the time. Dr Bahaa was also very professional, understanding, caring and compassionate with my pet during the whole procedure, and with me, explaining everything that I could expect as he put Coco to sleep, in a quiet unrushed and peaceful manner. I am so glad that I chose to say goodbye to my pet this way, as she had quite a timid character, but she went to sleep peacefully on my bed with her blanket and me by her side in her own surroundings. Thank you so much for helping to make this just a little easier to bear.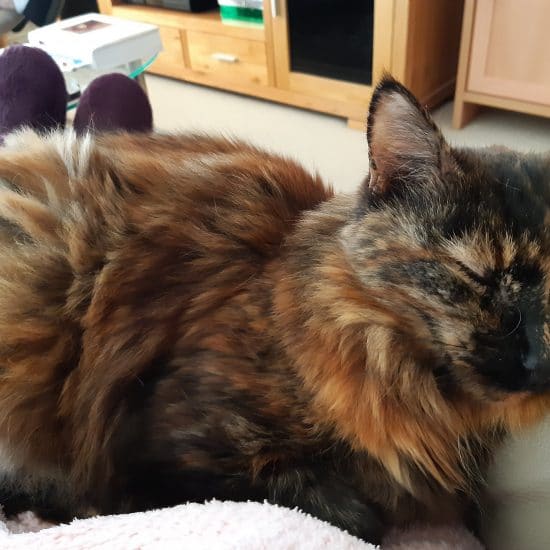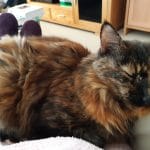 Lian Staben
Thanks Lucy for being so calm and understanding.
You made what was a difficult decision as nice as possible.
Jeff
Dr. Bahaa was fantastic. Very empathetic, kind and professional.
Mike Martens
I found the home Euthanasia service for my dog 'Jess' to be very peaceful and respectful. It meant that 'Jess' was in a non-stressful environment and she passed away very peacefully.
Thank you 'Pawssum' very much for your fabulous service.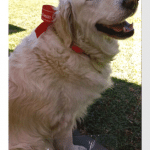 Jill Thomas
Very professional, kind and caring during a very difficult time, would strongly recommend this service.
Jenny Cliff
So this was the hardest thing I have done
But pawssum was amazing
The vet that came to the home was so gentle talking to my dog reassuring him he's going to be ok
Everything was explained to me
Then he gave me as much time I would need to say goodbye
Scruffy was not stressed at all he just went straight to sleep
Thankyou so much although I am grieving at the moment
I think that was the best way to say good bye to my dog after a fantastic 18 years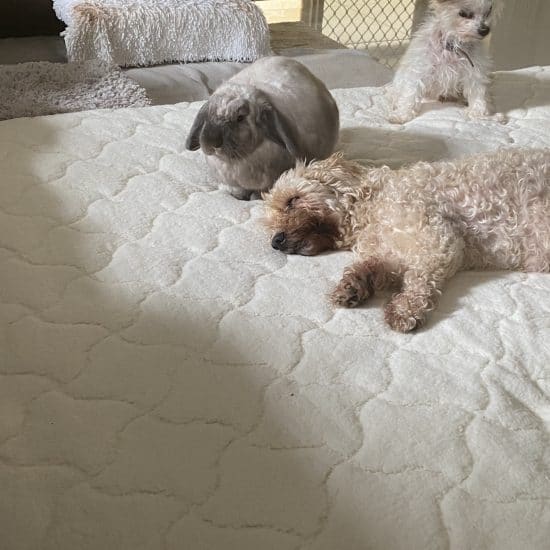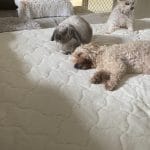 Leanne Murphy
This is an amazing service for a time that is so difficult. Thank you for the compassion that was shown and explaining the process as it was happening.
Leah Fagence
Thank you for allowing us to say goodbye to Dexter in a peaceful and dignified way. Dr Stephen was fantastic and showed empathy in this difficult circumstances and we would highly recommend him.
Adrianna
Thank you for the very prompt service you provided from the time of calling at 4.30 on a Friday night all involved were here in a very short time. It was a difficult decision for us but what a wonderful
person Dr Liyan was she made the entire process easier with her kindness and compassion and we are so thankful to her.
Our little Missy was over 20 years old so such a sad time for our family.
The pet funeral man was so gentle and respectful. As we have never been through this before we cannot thank you enough for the service you provided.
Thanks again
Jerry and Lindee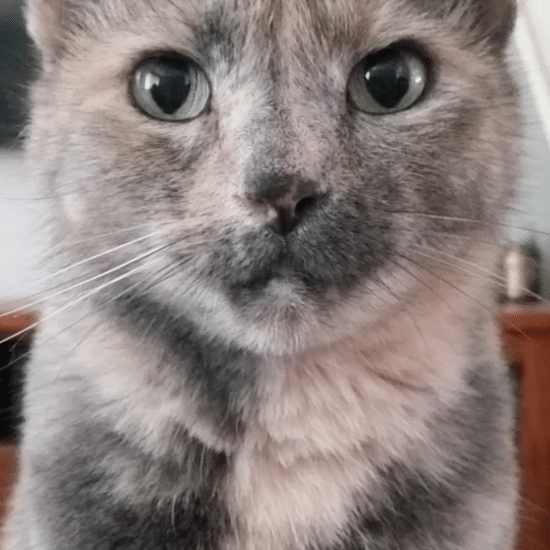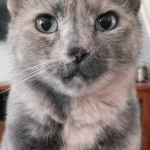 Jerry Downing
On a Sunday I had no idea what to do as my 14yo Toy Poodle became very unwell at the age of 14 years after a history of Kidney/Urinary issues. I googled home vet services and pawssum stood out and I called them straight away. Within seconds of hanging up from my call I received an sms letting me know that a vet would attend my home at 4 pm on that day to attend to our little fur family member. The vet called me 15 mins before he arrived to let me know he was nearly here. Dr Bennett is amazing, he was so compassionate, kind, gentle and caring to us all,(7 of us) he made Milo so comfortable and was always with us all while gently guiding us as to what w as happening and reassured us all that Milo could hear us and feel us as he had a little sedation given before the journey ending. We were all able to cuddle and hold him before Dr Chris placed him in my daughter's arms for his final goodbye before closing his eyes for the last time on earth. The during, after care and follow up care is absolutely above and beyond, every point of contact with Pawssum staff has been so easy. Thank you for making our very heartbreaking day a better one. Thank you all so much. I couldn't have wished for a better send off for our furbaby.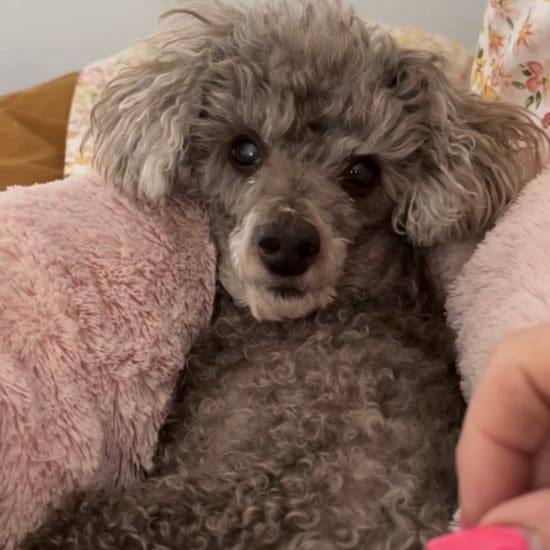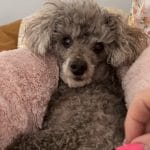 Jacqui & Georgia
From my initial phone call to vet visit Pawssum were professional, compassionate and easy to deal with. It was time to farewell our beloved Levi and to be able to do this at home just seemed right. The whole family were so grateful that we could surround him with love as he passed. Pawssum made this time much easier. I will recommend your service to friends and family.
Carolyn Larsen
Great service. Available when needed. Dr Beshoy very understanding at letting us say goodbye to our 16 year old Johnny, after he explained his concerns and options to us. Having the comfort of home and family surrounding him made the process a little easier.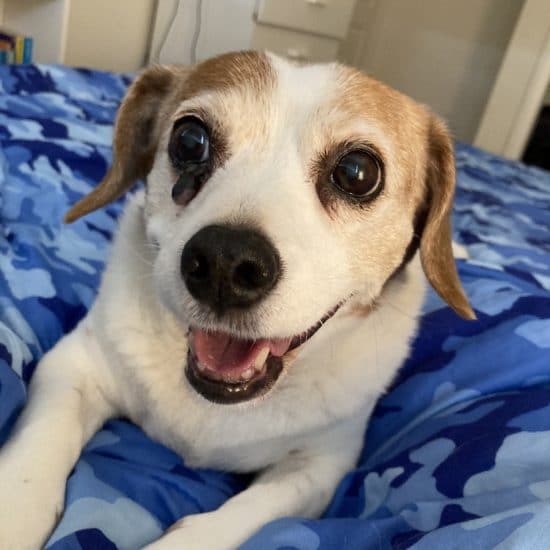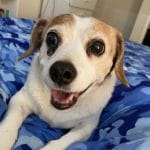 Jenny Egan
The veterinarian was sympathetic and efficient, dealt with a distressing situation with calm empathy
Kevin Clarke
Coco just diagnosed with pancreatic cancer and was in severe pain…
We would like to thank Dr Stephen for taking the pain away from our beloved girl Coco.
His compassion and understanding put us at ease.
Coco passed away peacefully in our arms on her favourite blanket .
Thank you Pawssum for your wonderful services. ❤️❤️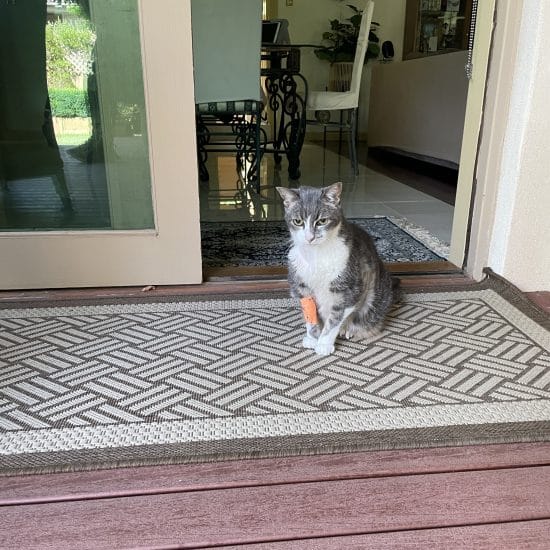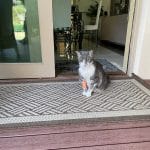 Francine and Richard Beker
Dr Stephen was so caring. He was very sweet knowing how hard things were. Having coco with her family around her and in her bed was so beautiful. She was able to be put to rest in her favourite part of the backyard. I'm so grateful to Stephen what a kind young man. He explained everything to us so we knew what to expect. If I ever get another dog I would use Pawssun for all vet visits.
I also like to thank the ladies who rang me to arrange the appointment, they were so comforting. What a fantastic service. Can't thank you all enough. Kind regards Laura
Laura Lacy
Dr Stuart was very professional and understanding regarding putting an end to Simba's suffering. Our pet dog was 13 years old and had a good life.
Alan M Robertson
We would like to thank Dr David for enabling us to have such a peaceful farewell for Charlie.
Michelle Wilkinson- Chee
Great service dr Kerri was fabulous lots of care less stress for my 15 year old cat and me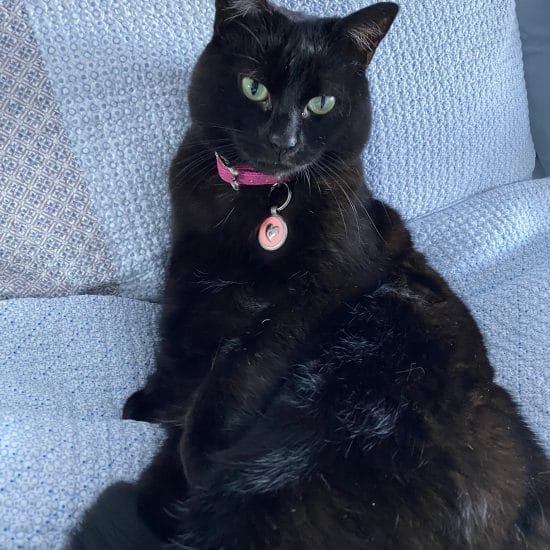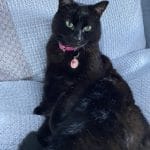 Julie mahedy
Rusty, our nearly-19 year old beautiful boy was peacefully euthanized by Dr Stewart following illness. From the first phone consultation, the team at Pawssum demonstrated empathy and a very high level of professionalism. Dr Stewart explained the process fully on arrival, provided time for us to process and say goodbye, and ensured our boy was as comfortable as possible throughout. He was kind, efficient and professional and we were very grateful for his approach on the day. Rusty was wrapped in a soft blanket, placed on a cat bed and carried out with care and dignity – thank you, Dr Stewart. We wouldn't hesitate to recommend Pawssum to our family and friends.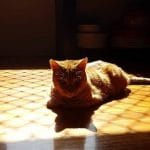 Clinton and Melinda
Stephen was so professional even had a tear in his eye, it's never easy.. 100% recommendation too anyone in need of this service..
Happened so fast w the cancer, n life ey!!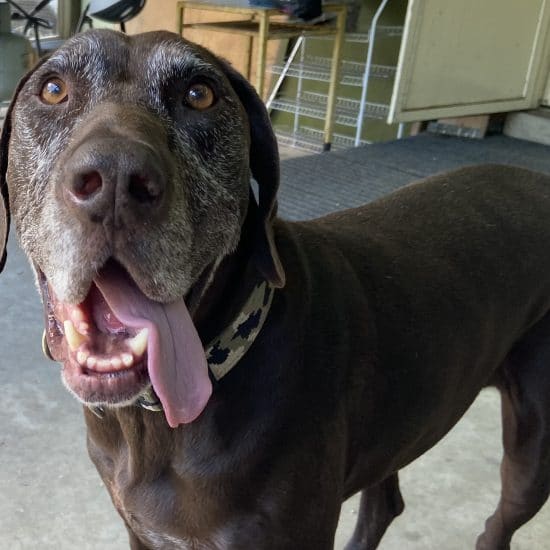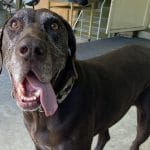 Nathan Remyn
Very very happy with the service from pawssum vets. Respectful and courteous staff. My cat passed with dignity and peace.
Graham Andrew Viecelli
very happy with the service that was done
gordon hiscock
The Pawssum Company is easy to deal with and very parfessional.
Dr Stuart attend our dog Django. Dr Stuart could not have been helpful, compassionate and understanding. He made a very difficult & sad experience as comfortable as possible for us.
Dr Stuart should be proud of his work and is a true Professional.
Lynette & Graham Sims.
Graham Sims
Service was incredible. Dr was very kind and explained the process before he started. My cat Bonnie went peacefully in her home environment. Highly recommended using Pawssum.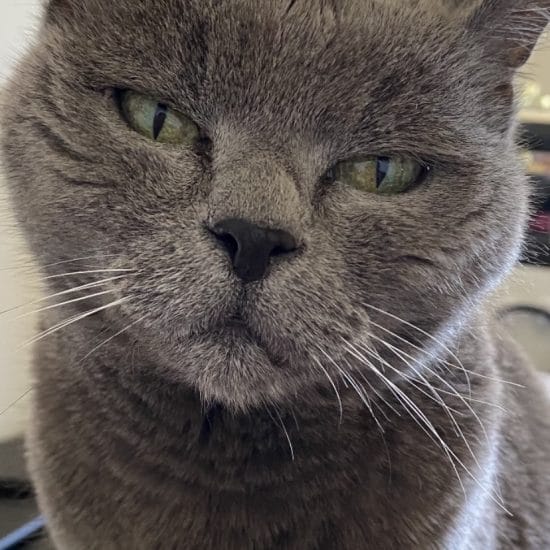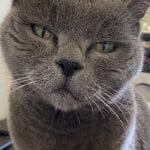 Jesbeen
I could not have happier with the service received during our time of need. I would recommend pawssum to anyone.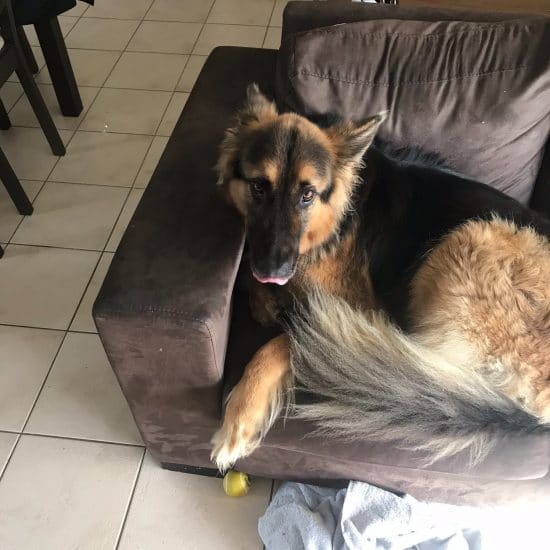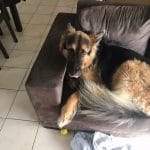 Amanda Hanley
Pawssum, the vet and the crematorium representative were all sympathetic, gentle and understanding. They made a difficult time less stressful.
David Griffiths
Thank you very much to Dr Beshoy for your extremely professional & gentle manner while dealing with my beautiful cat Misti. I was beside myself & I was in such a state & DR Beshoy helped to reassure me & explained everything to me about what was going to happen. He was very gentle with Misti & I was so pleased & he even wrapped her in her bunny rug & then into another cloth for me so as I wouldn't be more distressed. The service was very good & kind & I appreciated the support that Dr Beshoy extended to me. I shall be recommending your business to all my friends & colleagues.
Thank you & kind regards Denise Walsh
Denise Walsh
I was very pleased with the way my beloved pet was treated…Dr Stephen was very
Compassionate in the way he put my pet to sleep..I have had another pet done years
ago and the experience was quite traumatic for both myself and my pet…so glad I made the right choice this time by contacting pawssum I highly recommend them.
Catherine
Everything about the process with Pawssum is designed to lighten the emotional load of saying goodbye to a beloved family member. Making the booking is easy, and the vet was very gentle and calm, with us and our dog. Highly recommend.
Tracie Lee McBride
beautiful..quiet..peaceful.
Just how we wanted it..
Tracy Hancock
The Vet from Pawssum was magnificient and conducted the Euthanassia exactly how i had asked him to do , I can't pretend That my heart wasn't breaking and through the tears i hated every second that he was prepping Hamish, i wanted him to stop over and over again, But Hamish was loosing his health battles i couldn't let him suffer. First he was Sedated So he felt no pain when the final Dose was administered and he left us without a whimper. My heart goes out to you all who have to go through this agony with your pets, you dont have to like the process but i have no hesitation in reccomending Pawssums.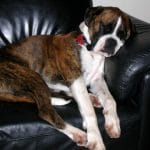 Ian Hodson
I really appreciate you coming out late Saturday night (11p.m) to relieve Kodi's suffering. Thank you to the Doctor,i think his name was Dr.Boshoi.He was very nice and considerate and explained things through the process. Also, thanks to Tanya for getting Kodi help so quickly and for being so caring. Thanks to all involved.
Steve Murphy
Thank you for providing this service that allowed us to say goodbye to our much loved TT Dommie.
Professional Caring and kind
Sue Haines
It was time to say goodbye to our beloved dog
The vet was very kind professional and respectful
at a very stressful time.
Our dogs passing was very peaceful
Linda McDonald
Dr Julie came to our home for euthanasia of our beautiful cocker spaniel pippa in her own beanbag
Julie was so kind and patient in the midst of our distress
Would highly recommend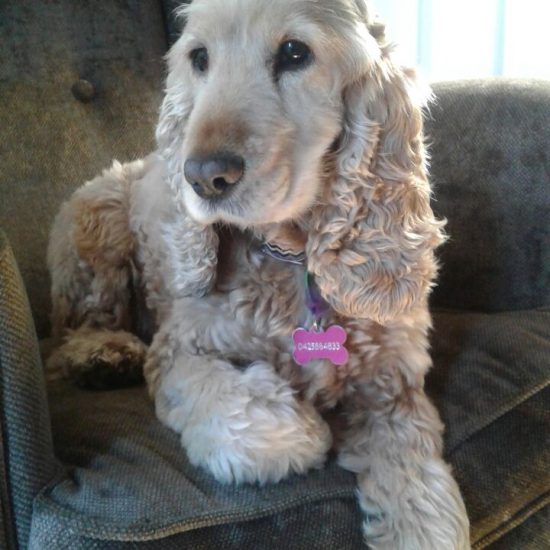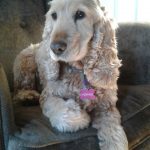 Nicole
In our moment of sorrow. Peter and the team at pawssum made our very hard decission to put our beloved Maggie to sleep forever to be as comforting and gentle as possible. THANK YOU SO VERY MUCH.
Craig
The vet was compassionate and very understanding.
Paul
We requested a vet to initially come home for a consult on our pet Chubba. Dr Beshoy arrived within an hour of the call. While the consult turned into a a peaceful euthanaisa, Dr Beshoy was so patient and understanding, he allowed us to take as much time as we needed and explained everything in a kind and compassionate manner. He was so helpful and allowed us to grieve and explained the next steps. We were so grateful to have someone like him there.
Jessica Singh
We had to say goodbye to our beautiful 13 year old Australian Cattle Dog last week. I originally chatted with someone on the website and they were really nice when I explained what was going on with Jasmine. They arranged a call back that day. Then the next day a peaceful euthanasia was arranged via phone call for the next day. It happened very fast but I think in our instance it was necessary and I was grateful for how quickly it was arranged. Our girl was suffering. The vet came in the morning and he was very nice and understanding. We said our goodbyes and a few days later her urn with her ashes was returned. This is a great service and everyone has been very supportive and kind. I would recommend peaceful euthanasia at home for your pet. It's hard to say goodbye but I'm the comfort of your home makes it better for your pet. Pawssum is worth it.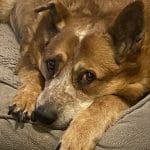 Lisa Findlay
I contacted Pawssum late afternoon on a Saturday. They were very responsive and compassionate about my situation. The quality of life of my dog Bella had a very quick downturn and the decision to have a peaceful home Euthanasia was agreed upon.
Sunday afternoon soon approached and the vet was absolutely kind with Bella. Not long after she was picked up.
It was a very hard day but the process was very simple and made it sort of easier to deal with the loss of Bella.
Highly recommend.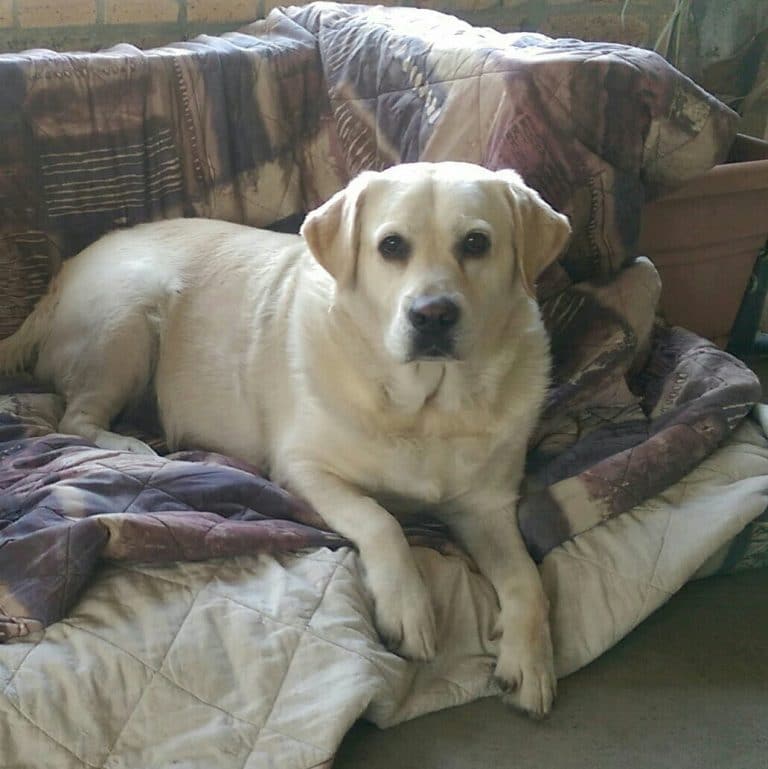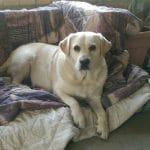 Donn Gibson
After a lot of decision making on how we were going to get our old dog Oscar put to sleep peacefully and be by his side when it happens in this lockdown world we are in, Pawssums was the perfect choice as they came to our house.
Dr Beshoy was very respectful of the whole situation and it ended up being the most peaceful send off I've ever seen. Pawssum took care of the cremation and organising the return of Oscar's urn. Would definitely use them again.
Robyn Lenton-Vidler
We were fortunate enough to stumble across Pawssum in our desperate need for a home Vet service to help euthanize our beloved 14 year old Lab. Given the difficult circumstances we are all operating under with COVID somehow they were able to bring what we needed together quickly, compassionate and sublimely professional.Dr Bennett was just what was needed to ease our beautiful girl to a better place. Pawssum made it happen.
Cant recommend Pawssum highly enough.
5 Stars is definitely not enough to reflect the service we received.
John
Doctor Stevens care was greatly appreciated. Highly recommend Pawssum.
Wayne Pascu
Every thing was done very professionally
George Josephus van der Meulen
Terrific service which i would highly recommend as our dog was 16 and was very unwell.
The euthanasia was very peaceful for our dog who is anxious when visiting
the vet.
Barbara Gavin
I can't thank your wonderful vet, Stephen, enough; his kindness, compassion and personalism was such a comfort in caring for Velvert His true love of animals was so obvious and we will always be grateful. I whole heartedly recommend Pawssum to care for your pets in their own home. They are transparent, reliable and sincerely caring x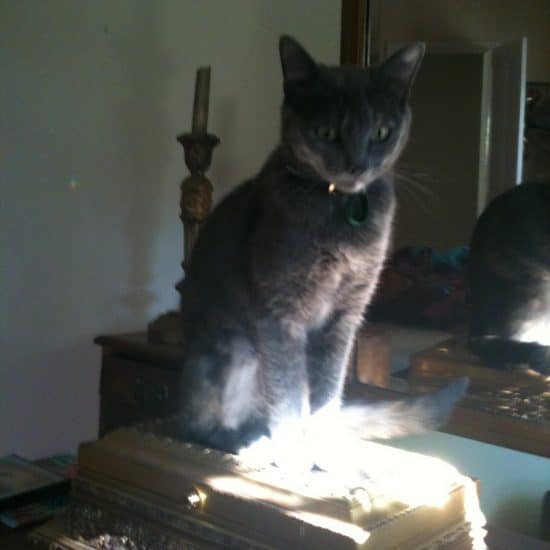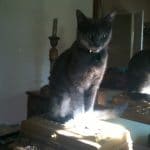 Tracie Taylor
Dr Niquet was compassionate and caring during the process explaining every step and ensuring we were comfortable with what she was doing. She never rushed us, she enabled us to say goodbye in a calm peaceful way.
Cynthia Ingram
Thank you for coming out to my home, it was so stress free without any fuss. Matty was able to sit in her special place and peacefully drift off comfortably to heaven. She will be in our hearts always and sadly missed. Thank you so much to Pawssum Vets for making this easy for our family.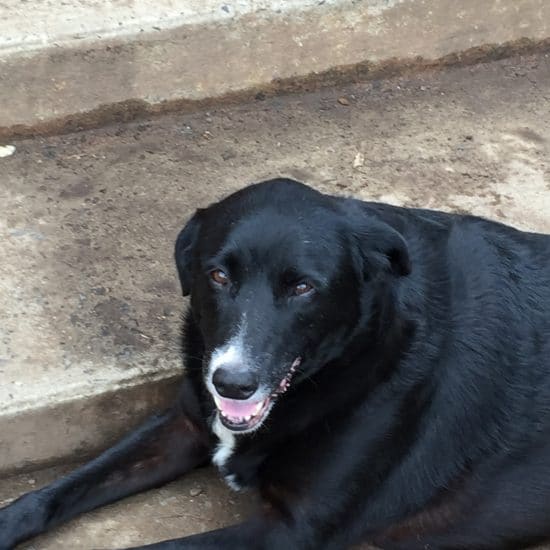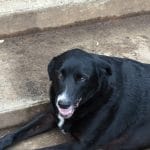 Johann Doyle
Our old puppy girl was put to sleep and Dr Stephen was fantastic, we will ask for him again when needed
Yolanda Perin
Pawsumm was very empathetic and sympathetic when I contacted them. Dr Shadi was very kind and calm and made the euthanasia process comfortable for our 17 year old girl Sally with my daughter and myself
. The aftercare team have been very helpful with choosing the right package for us to get Sally back to us.
Vanessa Lander
It's so hard to realise you have to choose the day of your loved one.
From start to end everyone I dealt with was so compassionate and understanding.
I cannot praise all involved enough.
Thank you
Catherine Brookes
Thank you sincerely Dr Bahaa for your warm and reassuring presence at the end of our beloved standard poodle Mimi's life. We are so glad we chose home euthanasia as her sister Coco was also able to say goodbye. We will continue to use Pawssum for vet visits for Coco. Much nicer environment for all.
Helen Pike
Dr David was so wonderful! He was caring and compassionate and was so lovely to our beloved cat. It was a sad and difficult occasion and Dr David was very patient and provided exceptional care. This man was born to be a vet!! His love for animals is very obvious and Dr David's caring nature towards people is just lovely. We thank you from the bottom of our hearts.
LeeAnne Smith
The vet was extremely kind and compassionate, and treated our girl beautifully in a heart breaking moment
Thankyou for helping her pass peacefully
Kim
I would like to thank paussum and Dr Bahaa for being so efficient in getting me and my family a appointment . So my baby boy jack ( chan chan ) didnt have to suffer in pain for to long. From myself and my family a big Thank You .
When the time comes for us to get another fur baby we will be coming back .
Charmaine
The Vet was compassionate and efficient at a very difficult time for us.
Russell Clifford Lain
Words cannot express how grateful I am that I was able to have my cat – Noodle – euthanised at home, on the deck, in the sun, surrounded by nature on my lap. Vet David was wonderful, respectful and not rushed. I can't thank him enough for helping make a difficult moment that bit easier.
Janet edwards
Thank you for helping us at what was a very difficult and highly emotional time. Stephen was patient, compassionate and completely understood our needs throughout the whole process. Saying goodbye to our beautiful Bonnie after only four short years was absolutely heartbreaking and he allowed us to take as long as we neeeded to do this. He was gentle with her and with us. I would recommend Pawssum to anyone who has had to go down the same road as us and wants to do the best by their furry family member.
Sue Gibson
Sadly yesterday we had to put our big baby girl to rest, Pawssum was absolutely Awssum. They understood how difficult it was for us to have her put to rest. They made it easy for us they showed empathy, sympathy and they felt the love we had for Missy…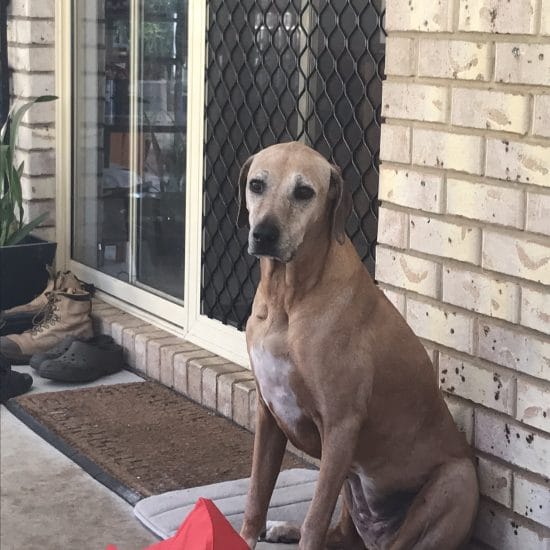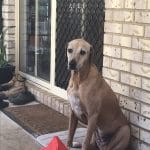 Tina
I just wanted to so how thankful I am to have chosen pawssum for peaceful at home euthanasia for our beloved dog of 15 years. From the first initial phone call, to the incredibly supportive attitude of vet Peter – compassion and care was second to none. You guys made such a difficult time feel so peaceful and comforting.
Johnny Vogiatjis
It was a peaceful and gentle farewell. Dr Bashoy was quiet and calm and professional and was led by my wishes. This was the best farewell I could give my cat and have already told all my pet owning friends about this service. For my cat to die at home in her bed without having to drag her to the vet was worth it. Thank you to everyone involved for being kind and caring.
Joanna mckenzie
The staff at Pawssum were just amazing. When arranging for our dog's home euthanasia they were kind and so helpful. The vet that arrived at our house was so gentle, patient, kind and considerate. Having our boy put to sleep at home was so much less stressful for us and him. We got to say goodbye to him and watch him fall into a deep and peaceful, pain free sleep in the comfort of his home with all of us around him. Thank you Pawssum for making this possible.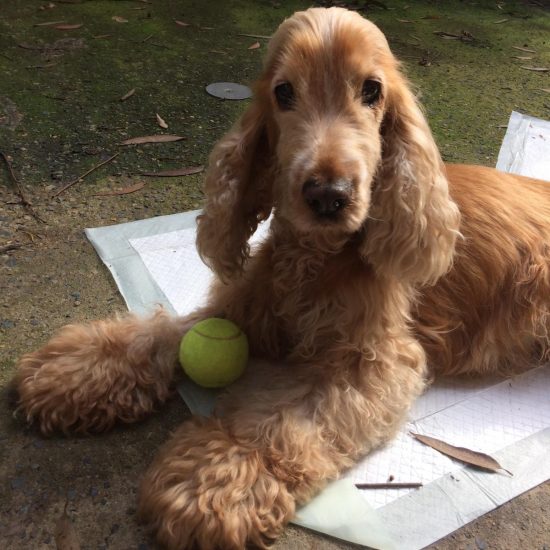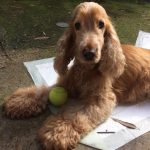 Chareen Boake
Today we had to put our most loved and precious little girl Ruby to sleep.
Ruby was 17 and was ailing and we had to make this decision which was very hard for myself and my husband.
We phoned Pawssum mobile vet 🐶 and
Dr Baha had seen Ruby in the past and we wanted him again .
Dr Baha is a wonderful man, he explained what was going to happen with Ruby and carried out the procedure with dignity for Ruby and us.
We cherish the time we were given with Ruby at this time.
Thank you again for your wonderful care and support.
We strongly recommend this wonderful service by Pawssum
Helen & Paul
Helen & Paul Morgan
Thankyou so much great service
Wayne Manuel
Your lovely team and Dr Kerri were so compassionate. It was extremely difficult for me and it was lovely to have support at this time so our sweet boy could go in peace. Thank you all from the bottom of my heart.
Shannon Markham
Wonderful and caring service provided
Will definitely recommend to anyone needing the same service we needed
Symone Redhead
We where very happy that Dr. Beshoy was able to come to house and see our dog Cleo. He was very kind and caring, he explained Cleos condition and what the our options where. He did not rush us into our decision and gave us plenty of time for us to say our last goodbyes. I am very grateful for the time he gave us.
Angela Cavallaro
After 17 wonderful years with us, we had to make the heart wrenching decision to put our beloved Benny to sleep. I stumbled across Pawssum while investigating the process of euthanising a pet and am so incredibly grateful I did.
The team and Dr Ivy were so supportive and caring throughout the entire process. We will be forever grateful for allowing us to spend our last moments with Benny in his favourite bed and surrounded by his loving family.
Thank you from the bottom of our hearts Pawwsum, for your amazing service.
Liz Didilis
Thank you so much for looking after Pepper. Dr Beshoy was a kind and compassionate man..Very impressed with your service.
Greg McDonald
Thank you to Dr Justin to help us with our difficult urgent decision to make regarding Brandy. His kindness, compassion and his explanations made this very difficult time smoother. Our beloved 13 years old boy is now in peace.
Virginie
After a misunderstanding with the booking, the Pawssum team jumped in at 10 pm two nights before the assigned booking time, contacted a vet and confirmed the visit would take place as originally planned.
On the morning,Dr Ingrid provided a very compassionate service, allowing 2 very distressed pet parents to say their goodbyes in our own time before administering the medication as planned. Thank you to the Pawssum team for making a very difficult time more bearable.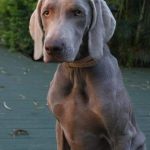 Andrew Davison
A big thank you to Dr Beshoy for his kindness in dealing with a difficult situation he fully explained our dogs situation and our dog Dare even welcomed him to our home for her final journey again thank you to all staff Chris and Alan
Alan John Dargan
Thank you to Dr Shaid for his kindness and compassion with my difficult decision to make regarding Lexie.
Jane Evans
Dr Stuart was very caring in a very sad time.
Thanks.
Russell Maynard
We had the vet Dr Shadi come out to us. He was a very compassionate man who explained everything to us , he was kind and considerate as he helped our senior soul Fonzie cross over the rainbow bridge. We cannot fault them and will be using them again in the future.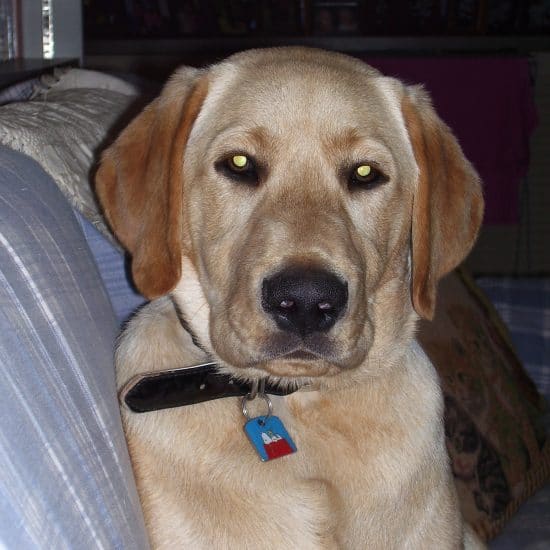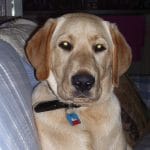 Tina Jones
Thanks for such a caring and supportive service in allowing my beautiful girl to be peacefully euthanised at home.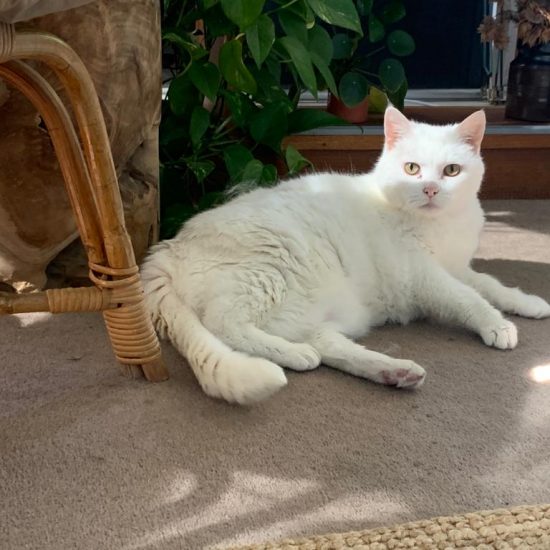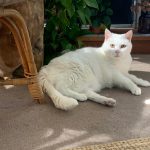 Cathy
Pawssum is essential service that is there and does what it says.
Very Very sad and distraught with the passing of Goldy who after 11 years was always with me work and home.
At all times all of the people involved were helpful kind and considerate.
The vet was special he organised the picking up from my place.
Nothing was an issue.
Thank you very much for being there.
Mark
Mark Mader
Lauren was wonderful at what was a very difficult time for me. She was patient and compassionate and even though it took quite some time to euthanise Charlie due to his bad veins (his poor little heart was so damaged he was not pumping enough blood to his extremities) she persisted. I was able to hold Charlie close to me the whole time and he was not distressed in any way and she even took a paw print for me. She made a very sad time for me so much easier with her compassionate and patient demeanour. I would certainly use this service again.
Linda O'Hara
I cannot thank you enough I phoned Sunday morning as our beautiful dog Misty had taken a turn for the worse over the weekend, Dr Scott was there within 2 hrs explained how and what would happen. It was very peaceful and allowed our family to grieve for our much love dog in our own home, excusing himself which was lovely as we said our final goodbyes
Highly recommend there service for a very difficult time when putting down your beloved pet
Thank you
Megan Arndt
I can't thank you enough for how caring and understanding from my Initial phone call to the beautiful lady I spoke to on the phone to the vet the lady that took my beautiful boy it was just the most beautiful and loving way to say goodbye to my boy and I thank you
Avanne Arnaya
Very pleased with the whole experience under very trying circumstances for us. Dr stefanos Took his time, explained the process and made Cleo very relaxed. Very happy to recommend his services
Gwenda and Michael
Vet Peter was very efficient and understanding at this very emotional time. It all went smoothly and I felt I had made the best choice for my furry friend.
Sandra whitbourn
Good morning
It was a difficult experience made all the better by the vet. A charming lady, a credit to the profession.
Thanks
Russell
Russell Smail
Thank you to vet Peter for his compassion and understanding. Peter helped Molly have a very peaceful passing and showed humility and a natural understanding during a very traumatic time.
Suzanne
Dr Peter was very caring and professional and ensured Millie travelled over rainbow 🌈 bridge peacefully.
Louise Vogt
Dr Stuart was such a source of comfort at such an aweful moment in our lives. He explained everything clearly, he understood our pain and he was so respectful to our beautiful boy Jasper as he performed the procedure. I will be forever grateful that Jasper's final moments were at home with us and in such good hands..
Colleen Chapman
We sadly had to put our elderly dog to sleep and were told about Pawssum by our vet.
Dr. Beshoy arrived within 2 hours of us making the call. He was very respectful and caring, and explained everything step by step. It allowed us to have our Edie pass peacefully at home. We would highly recommend Pawssum to others.
Miriam
We couldn't have asked for a more caring vet at this very sad time. He was on time and very empathetic. We would definitely recommend this service.
Gill Booth
I just wanted to say that you guys were extremely professional and compassionate and delicate.
It made all the difference to me in a really tough time and making that tough decision.
It felt wrong and just weird calling up, (basically shopping for a euthanisia service), vets and trying find a home visiting vet and a suitable time and honestly this service was extremely easy and gave me peace of mind.I tried at least 4 vets and it got really draining emotionally repeating myself and not being able to have a vet come home on a specific day. Pawssum took my call, organised everything within the same day and had a vet at my home. I was impressed and they provided me with the peace of mind I was looking for.
I don't care about the cost. All that mattered to me was that I could organise a time that suitable and I didn't have to drag my dog to a vet.
In his last moments I wanted him to remain comfortable and at peace at home with my family.
When I called up the first time the lady was extremely caring and actually said I'm sorry for your loss, this must be a difficult time and after calling 4 vets earlier you guys were first people to say this to me and I really appreciated it.
It is never easy making that call and putting your pet down but Pawssum were professional, quick to organise everything in the same day when I requested a specific time, extremely compassionate and friendly.
The vet Dr Beshoy was extremely compassionate and professional as well and we all appreciated that too.
Thank you so much for making this trying time easier for us and making it all go smoothly.
Manish chandra
We could not have been more at peace with the two staff the respect and kindness shown to Gwen and her family was so comforting so a heartfelt thank you from Gwen's family
Vicki King
My family and I would like to thank Dr Amanda and all the staff at Pawssum. They were very kind, caring and accommodating when we had our beautiful old dog Punter euthanised at home.
Belinda
Pawssum provided excellent customer service. They were easy to get hold of and their communication in organising matters was seamless. The appointed vet, Dr Callie, was lovely and very efficient.
Lynn
Dr. Yeoh was so kind and supportive during the peaceful euthanasia of my 13 yo shih tzu Sophie. She was compassionate and caring and made a very sad situation quite dignified for me and my dog. I would highly recommend pawssum.
Anne O'Sullivan
Our sincere thanks and appreciation to Dr Gary Jocum who was extremely kind, understanding and supportive.
Sheela Ramakrishna
Terribly sad time for our whole family and escalated too quickly but you rearranged your schedule to get to us, you were sensitive and kind and guided us through, respectfully giving us the space to say our goodbyes. One of the worst days of our lives but very thankful for your help at this time
Chris millar
I could not have wished for a kinder, more gentle send-off for our beautiful Bengal, Nina. Dr Shadi was compassionate, explained the process clearly to us, and was kind and gentle with our little girl. She was treated with love, care and dignity, quietly going to sleep with a sedation before being euthanised. I'm so pleased we had this done at home, as Nina was able to drift off to sleep in the comfort of her favourite place. She deserved no less. Thank you, Dr Shadi and Pawssuum. PS: Feedback form is not allowing upload of photo.
Neil D Payne
I could not have asked for a better vet. Thank you so much for your caring service. My dog was comfortable and you made me feel at ease. It's so much better to be at home with a vet who truly cared for my dog and for me.
Deborah
Dr. Estafanos was very kind, compassionate and understanding at a very difficult time.
Dr. Estafanos examined Gizzmo and agreed it was his time, then explained the procedure.
Gizzmo had a wonderful send off and went to sleep peacefully.
Thank you for helping make this day something to remember that was filled with love and dignity for my beautiful fluffy puppy.
I would highly recommend this service.
Thank you
Joanne Ross
Very Happy with the service that Pawssum provided. Dr. Beshoy explained everything very clearly. he was respectful and Sympathetic towards the dog and the clients needs. This made it a lot easier having the dog Euthanased at home in her own Environment.
We would be happy to recommend your services to our friends.
Regards John and Paulette
John Gillette
Our beautiful Mia went to sleep peacefully, surrounded by her family and in her home.The service we received was amazing. The beautiful, caring and understanding staff were wonderful. Dr. Estafanos attended, he was so kind and gentle, gave us time to say goodbye, explained everything and was so caring to our darling girl. We cannot thank you enough and would highly recommend your services. Thank you so much
Regards Helen Ogg and family
Helen Ogg
Dr Beshoy was calm, kind and respectful. He made saying goodbye to our sick little dog a little easier.
D. Kohalmi
We had to make the heart wrenching decision to have our dog put to sleep.
Pawssum were great,from start to finish. The vet that attended was awesome. He was so kind and caring, did not rush us and was very considerate throughout the process. We were all able to be with her for her final moments, and she was able to spend them in her own home.
I highly recommend them.
Tara Salvaterra
Very professional, caring sympathetic service. Exceptional understanding of the family needing to grieve and say goodbye.
Only bad point was the 4 hour wait for vet. Understandable when times are busy. Plus not knowing what happens to Max until we recieve his ashes. Feeling a little empty. Again probably just us not asking enough questions in such a sad time. We miss him so much…💔
Paul Balchin
Everyone was fantastic and treated us with great care and dignity. We all laughed and cried together during their time with us while our girl passed on. Best of all our girl left us extremely comfortably with Lisa providing a mink blanket for her to travel in comfort and style.
Maria Cooper
Excellent service. As soon as you answered my phone call you were all so kind and caring. Thank you for helping to make Dolly's death as peaceful as it could be.
Maureen Allan
We had to make the hard decision of putting our baby to sleep, we didn't want him to be put down in a vets office.
Our vet was absolutely amazing, he was kind and gentle, it was such a difficult choice but I am so glad he was in the hands of your vet. Thank you so much for being wonderful to us during this very hard time. Regards The Di Raimondo family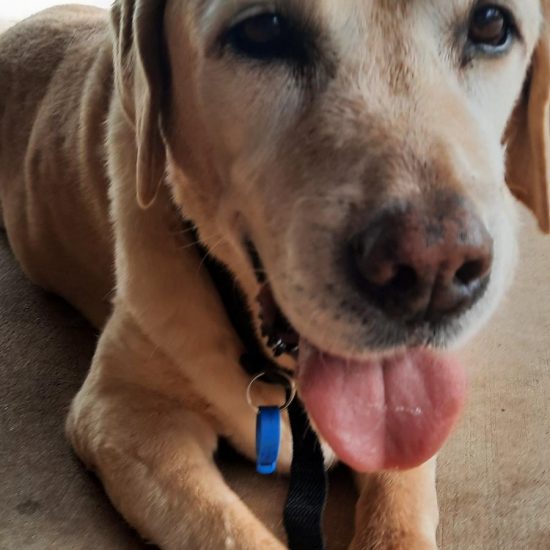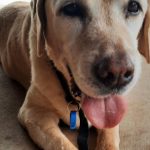 Samantha
Very professional and caring service when my 18 year old cat Jasper had to be euthanised. He was able to stay in his own home, able to be peaceful and loved to the end.
I can not recommend their service enough.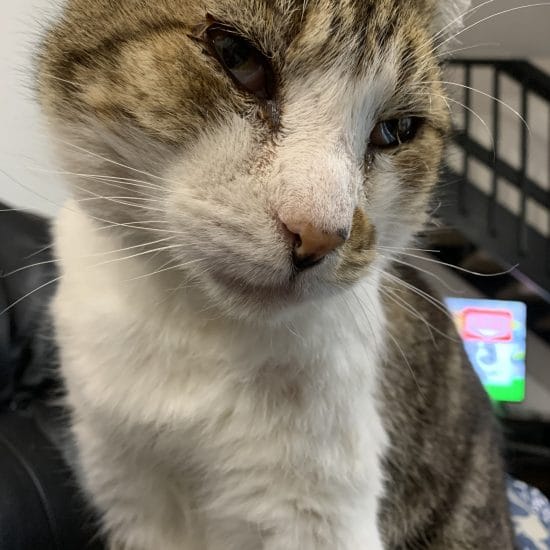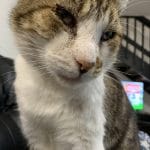 Sarah Baxter
It was the most humbeling experience i could have had ,
This was the 1 thing that made me feel that i was doing the right thing for my sick baby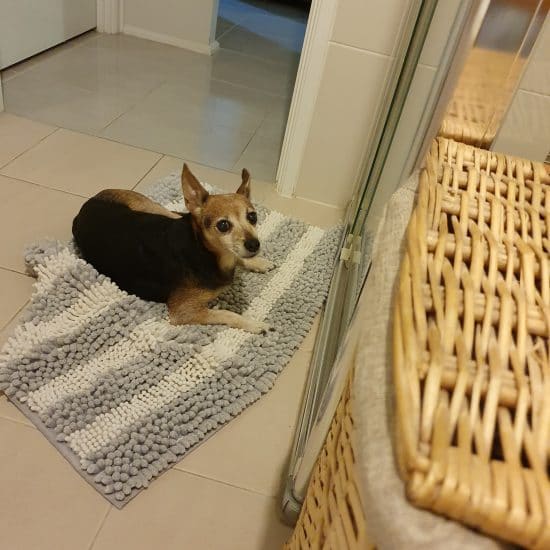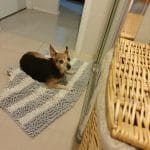 Eva Marcikic
Thank you so much for your prompt, excellent and compassionate service. From our first contact you went out of your way to help us through the very traumatic decision of putting our fur baby to rest.
The Vet you chose for us was so kind and compassionate and explained everything to us so that we could make an informed choice on the best option for our beloved 14 year old Labrador, Charlie.
She is now in a better place with no more pain and whilst we are all devastated we know we made the right decision for her. Being able to arrange it all at home so Charlie was in her own home, on her favourite bed and surrounded and cuddled by her loving family was also so much less traumatic for her. The whole process was very peaceful.
Thank you so much for going above and beyond to help us at a very difficult time.
Kind Regards,
The Evans Family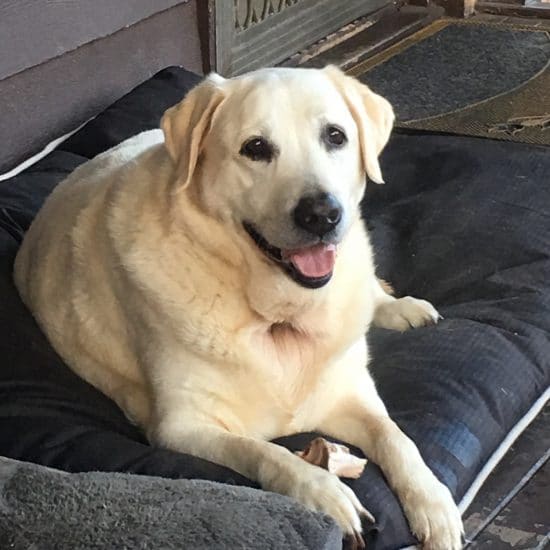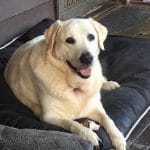 Harold Evans
We had to go through heartbreak and have our border collie put to sleep. As I couldn't speak I messaged pawssum and received a instant reply. Very helpful and caring lady helped me organise a vet to come out within a few hours. She kept in contact throughout the process and the vet who came out was so caring and kind. As much as it broke our hearts knowing our furbaby was in such good care made us feel at peace and safe. Thankyou to all
Michelle
Justin was so compassionate and empathetic when he came to help our beautiful Ruby over the rainbow bridge. It absolutely broke our hearts to say goodbye, but his manner made the whole thing just that little bit easier. The communication from the time I contacted Pawssum was excellent. I'd definitely recommend them, and will use them again if the need arose.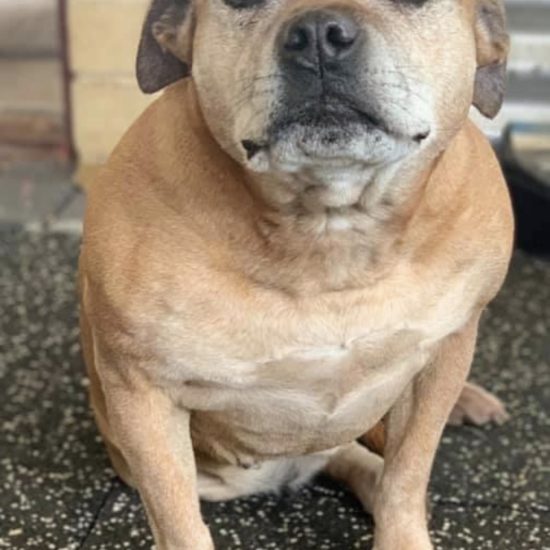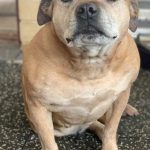 Alison Barton
Vet was polite and professional, no issues with the process.
Jason Ulbrich
You made the very difficult time so much more pleasant.
The vet was sympathetic and patient and I really appreciated your service and would recommend you.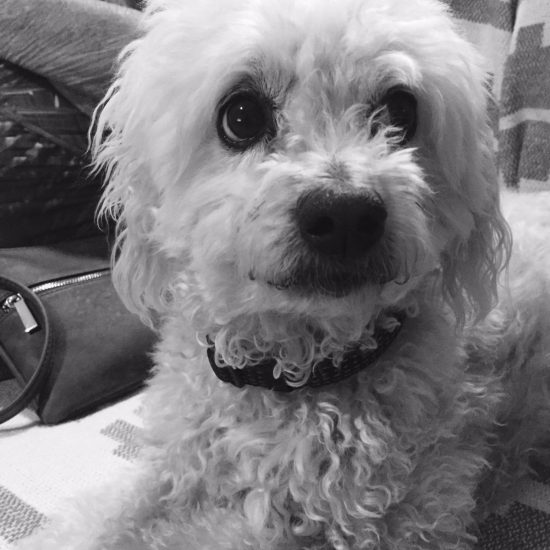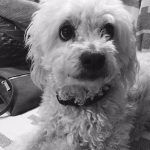 Dawn Livingstone
I could never have taken my beloved 16 year old friend to our vet. She would have been immediately terrified – no fault of the vets, that's just how it was for Bella. In the end she was tucked up in her bed, calm and with me by her side. The service and flexibility from Pawssum meant that an ailing loved one didn't have to endure unnecessary hardship. When we needed to move the booking a day earlier, we were grateful to be so accommodated. That we were dealt with with such care and compassion by all staff members made all the difference
Victoria Veitch
Dr Celest was wonderful and made a very difficult decision a little easier due to her caring and empathetic nature. RIP Buxy cat
Susan McGregor
From the time I made the appointment to the time the vet arrived at our house to peacefully put our 14 year old fur baby to rest there was nothing but understanding and compassion shown from everyone I dealt with.
Keep up the great work guys – you are amazing.
Anne Mackenzie-Ross
The entire team at Pawssum were exceptional, Trish was so caring and kind while taking the booking for our beautiful boy Dudley to take his trip over the Rainbow Bridge. Dr Gary was amazing so considerate and gentle with our boy. So peaceful and calm. Lyn came and picked him up and patted and talked to Dudley the whole time
We will be forever grateful to the team at Pawssum. Thank you.
Kelly Mitchell
Was very pleased with the professional service provided. Thank you to all involved.
Jackie Anderton
Dr Stuart was amazing and professional but also patient and caring for our needs.
Michael O'rourke
Dr Beshoy was so calm, considerate and kind. He made this difficult time as peaceful as it could be. We were able to concentrate on saying our last goodbyes to our beloved pet in the comfort of her home.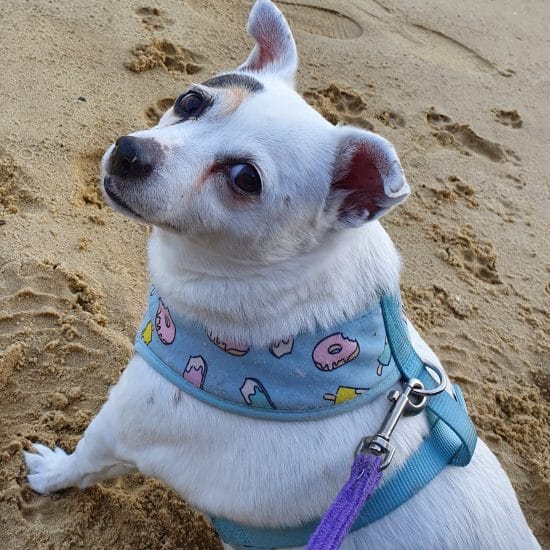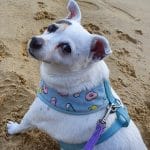 Lisa Andersen
Our beautiful 15 year old Labrador sadly had to be euthanised earlier this month and the Pawssum team were wonderful from start to finish. They really did go above and beyond and help me through such a difficult time from that very first phone call right through to arranging the the cremation. Pawssum really does deserve a five star rating and I am happy to give one here. I would certainly use them again.
Emma McKechnie
Lizzy peacefully flew off to heaven at home on the 4th December 2020 By Dr Beshoy. Lizzy was 15 years old lab/retiv and her little legs just couldn't keep going anymore. This was the most hardest heartbreaking decision we had to make in our lives.
Thoughts kept running in my head, I can't take her to a cold vet room I wanted her here with us at home in her bed and backyard with the sun shinning on her. Plus it was time, I couldn't hold off anymore she was ready to go but I was trying to hold on.
I can't thank Dr Beshoy enough for what had to happen and him making this such a calm and peaceful experience for us. Dr Beshoy explained what was going to happen and I would go to say his a very gentle soul man and made my pain and guilt of having to say goodbye to feeling I am doing the right thing for my beautiful lizzy girl.Dr Beshoy did what he needed to do and then he stood in the background quiet while we had our final moment. It was just so peaceful.
From the first call to making the booking then Dr Beshoy arriving and then saying our final goodbye I could not fault a thing with pawssum and would say if you are feeling like I was " I can't do this" You can! I called at 9:30pm and the next Morning was her goodbye.
We can't thank you enough, our hearts are breaking and we have lost a part of our souls but what you did for us in Lizzy final moment made this memory of her such a beautiful one for us and also for her being at home saying goodbye.
I highly recommend Pawssum they are kind and caring people.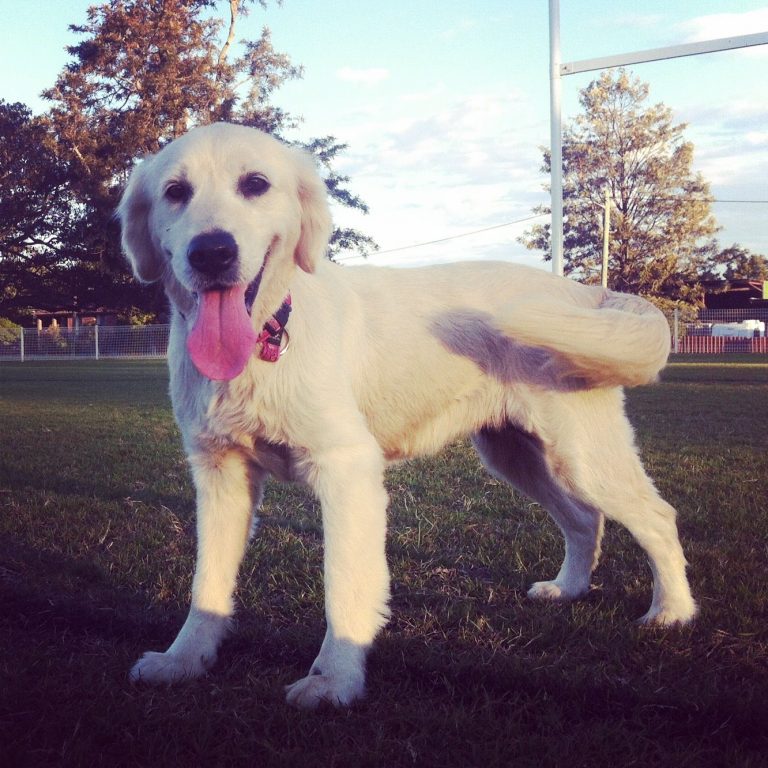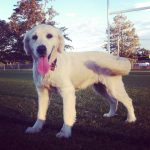 Kristy & Dan
Dr Bahaa provided us with sympathetic professionalism through a difficult process. Molly our beautiful border collie was treated with dignity and we were given plenty of time to say goodbye.Thankyou for supporting us in a difficult time.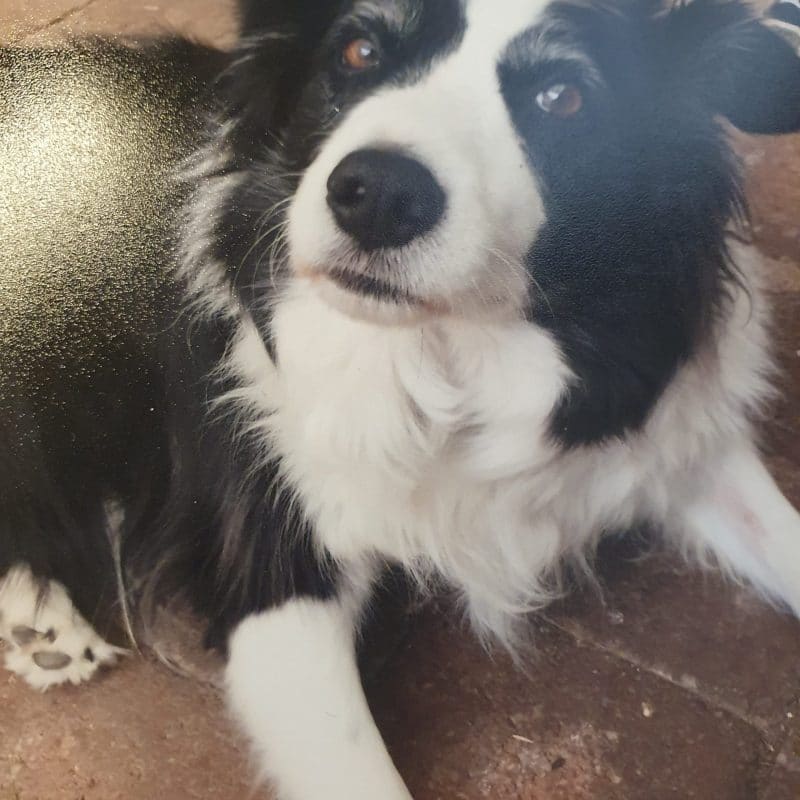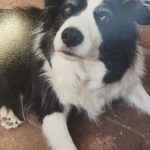 Liz Natziuk
The service was efficient.I think however that when explaining the process and what was going to happen that using terms like cardio vascular and respiratory system is way too clinical and far removed from the emotion of the moment. Needs to be explain in much more simple laymens terms.
Marina Duffie
Thank you for your prompt service. It helped make a difficult decision
bearable. The efficient and quiet understanding and caring was wonderful.
Judith Gilligan
Our 14 year old staffie Ginza who was 14 years old had to be euthasised in an emergency, she had broken her leg and was in excruciating pain and very frightened. We were unable to transport her due to her pain. Pawssum arranged a vet to come to our house in 90 minutes out of hours. Dr. Celest Yeow who attended was kind, caring and reassuring to Ginza and us. We will be eternally grateful for this service and Dr. Celest. Our beloved Ginza is resting in peace, we miss her.
Sonia Osman
Thanks to Dr Shadi for a peaceful send off for my beautiful Daisy.
Dr Shadi carefully explained the procedure and made a difficult time seem less painful within a short time.
Justin Brewer
Dr Kris was so kind and compassionate while putting my girl to sleep. He talked me through it offered time and reassured my decision was the right one for Trixie. It was hard I've lost my best friend, but I will never lose the memories we had together. The process was painless for our girl and Kris was calming and showed so much empathy to us during the time. Thank you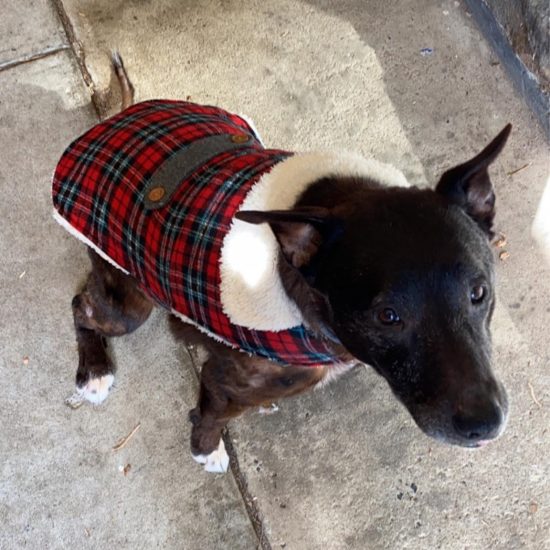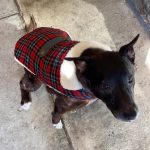 Elise Lord
We're eternally grateful that Pawssum was able to give us a peaceful goodbye for our Moxxi. We weren't given much time to make arrangements, but Pawssum went above and beyond to fit us in at short notice. Everyone was compassionate and professional, and it was such a comfort to bring her home!