Pawssum provides pet care by trusted, local vets in the comfort of your home.
Open 365 days, 8am-10pm.
Being a pet owner is one of the most rewarding experiences in our lives. However, our loyal companions' lifespan is sadly shorter than ours. When vets have done all they can for our pets, we are the ones who must make the final decision to let them go. This is the hardest thing any pet owner will ever have to do. Once we make that decision, many questions cross our minds. To make this as tolerable as possible here are the answers to the many questions around what to expect before, during, and after euthanasia.
As pet owners, we understand that a trip to the vet clinic can be a stressful experience. It usually involves an anxious car ride, spending time in a busy waiting room, with a variable amount of discomfort for everyone involved.
We want your dog's last hours to be in the comfort of their own home, surrounded by family, in a familiar room, on a sunlit patio, or in a yard under a favorite tree.
Choosing the right place to say goodbye is personal and important for both of you.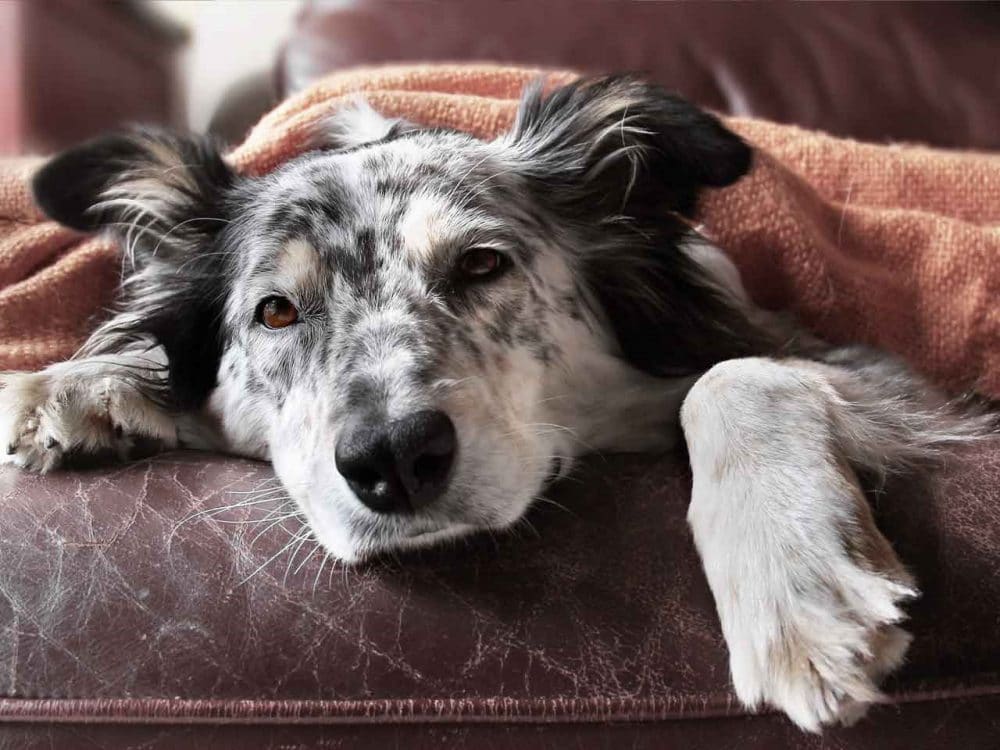 Some of our customer experiences
Holly
Dr Stuart was very caring in a very sad time.
Thanks.
Russell Maynard
Caring and compassionate
We had the vet Dr Shadi come out to us. He was a very compassionate man who explained everything to us , he was kind and considerate as he helped our senior soul Fonzie cross over the rainbow bridge. We cannot fault them and will be using them again in the future.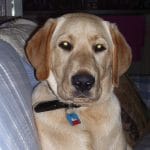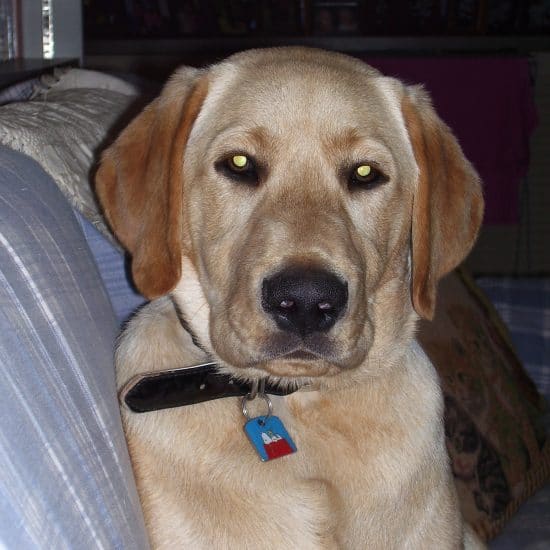 Tina Jones
Pawssum is essential service
Pawssum is essential service that is there and does what it says.
Very Very sad and distraught with the passing of Goldy who after 11 years was always with me work and home.
At all times all of the people involved were helpful kind and considerate.
The vet was special he organised the picking up from my place.
Nothing was an issue.
Thank you very much for being there.
Mark
Mark Mader
Euthanasia
Lauren was wonderful at what was a very difficult time for me. She was patient and compassionate and even though it took quite some time to euthanise Charlie due to his bad veins (his poor little heart was so damaged he was not pumping enough blood to his extremities) she persisted. I was able to hold Charlie close to me the whole time and he was not distressed in any way and she even took a paw print for me. She made a very sad time for me so much easier with her compassionate and patient demeanour. I would certainly use this service again.
Linda O'Hara
Thank you
I cannot thank you enough I phoned Sunday morning as our beautiful dog Misty had taken a turn for the worse over the weekend, Dr Scott was there within 2 hrs explained how and what would happen. It was very peaceful and allowed our family to grieve for our much love dog in our own home, excusing himself which was lovely as we said our final goodbyes
Highly recommend there service for a very difficult time when putting down your beloved pet
Thank you
Megan Arndt
My beautiful boy
I can't thank you enough for how caring and understanding from my Initial phone call to the beautiful lady I spoke to on the phone to the vet the lady that took my beautiful boy it was just the most beautiful and loving way to say goodbye to my boy and I thank you
Avanne Arnaya
Respectful, professional and caring
Very pleased with the whole experience under very trying circumstances for us. Dr stefanos Took his time, explained the process and made Cleo very relaxed. Very happy to recommend his services
Gwenda and Michael
A charming vrt, a credit to the profession
Good morning
It was a difficult experience made all the better by the vet. A charming lady, a credit to the profession.
Thanks
Russell
Russell Smail
Respectful, Compassionate and Comforting
Dr Stuart was such a source of comfort at such an aweful moment in our lives. He explained everything clearly, he understood our pain and he was so respectful to our beautiful boy Jasper as he performed the procedure. I will be forever grateful that Jasper's final moments were at home with us and in such good hands..
Colleen Chapman
Highly recommended
We sadly had to put our elderly dog to sleep and were told about Pawssum by our vet.
Dr. Beshoy arrived within 2 hours of us making the call. He was very respectful and caring, and explained everything step by step. It allowed us to have our Edie pass peacefully at home. We would highly recommend Pawssum to others.
Miriam
Professional and compassionate
I just wanted to say that you guys were extremely professional and compassionate and delicate.
It made all the difference to me in a really tough time and making that tough decision.
It felt wrong and just weird calling up, (basically shopping for a euthanisia service), vets and trying find a home visiting vet and a suitable time and honestly this service was extremely easy and gave me peace of mind.I tried at least 4 vets and it got really draining emotionally repeating myself and not being able to have a vet come home on a specific day. Pawssum took my call, organised everything within the same day and had a vet at my home. I was impressed and they provided me with the peace of mind I was looking for.
I don't care about the cost. All that mattered to me was that I could organise a time that suitable and I didn't have to drag my dog to a vet.
In his last moments I wanted him to remain comfortable and at peace at home with my family.
When I called up the first time the lady was extremely caring and actually said I'm sorry for your loss, this must be a difficult time and after calling 4 vets earlier you guys were first people to say this to me and I really appreciated it.
It is never easy making that call and putting your pet down but Pawssum were professional, quick to organise everything in the same day when I requested a specific time, extremely compassionate and friendly.
The vet Dr Beshoy was extremely compassionate and professional as well and we all appreciated that too.
Thank you so much for making this trying time easier for us and making it all go smoothly.
Manish chandra
We could not have been more at peace
We could not have been more at peace with the two staff the respect and kindness shown to Gwen and her family was so comforting so a heartfelt thank you from Gwen's family
Vicki King
My family and I would like to thanks Pawssum and the vet
My family and I would like to thank Dr Amanda and all the staff at Pawssum. They were very kind, caring and accommodating when we had our beautiful old dog Punter euthanised at home.
Belinda
Thank you so much
Dr. Yeoh was so kind and supportive during the peaceful euthanasia of my 13 yo shih tzu Sophie. She was compassionate and caring and made a very sad situation quite dignified for me and my dog. I would highly recommend pawssum.
Anne O'Sullivan
Harry
Our sincere thanks and appreciation to Dr Gary Jocum who was extremely kind, understanding and supportive.
Sheela Ramakrishna
Caring approach at very difficult time
Terribly sad time for our whole family and escalated too quickly but you rearranged your schedule to get to us, you were sensitive and kind and guided us through, respectfully giving us the space to say our goodbyes. One of the worst days of our lives but very thankful for your help at this time
Chris millar
I could not have asked for a better vet
I could not have asked for a better vet. Thank you so much for your caring service. My dog was comfortable and you made me feel at ease. It's so much better to be at home with a vet who truly cared for my dog and for me.
Deborah
The vet was very kind, compassionate and understanding at a very difficult time.
Dr. Estafanos was very kind, compassionate and understanding at a very difficult time.
Dr. Estafanos examined Gizzmo and agreed it was his time, then explained the procedure.
Gizzmo had a wonderful send off and went to sleep peacefully.
Thank you for helping make this day something to remember that was filled with love and dignity for my beautiful fluffy puppy.
I would highly recommend this service.
Thank you
Joanne Ross
Our Dog Sasha
Very Happy with the service that Pawssum provided. Dr. Beshoy explained everything very clearly. he was respectful and Sympathetic towards the dog and the clients needs. This made it a lot easier having the dog Euthanased at home in her own Environment.
We would be happy to recommend your services to our friends.
Regards John and Paulette
John Gillette
Our beautiful Mia went to
Our beautiful Mia went to sleep peacefully, surrounded by her family and in her home.The service we received was amazing. The beautiful, caring and understanding staff were wonderful. Dr. Estafanos attended, he was so kind and gentle, gave us time to say goodbye, explained everything and was so caring to our darling girl. We cannot thank you enough and would highly recommend your services. Thank you so much
Regards Helen Ogg and family
Helen Ogg
Dr Beshoy was calm, kind
Dr Beshoy was calm, kind and respectful. He made saying goodbye to our sick little dog a little easier.
D. Kohalmi
At home Euthanasia
We had to make the heart wrenching decision to have our dog put to sleep.
Pawssum were great,from start to finish. The vet that attended was awesome. He was so kind and caring, did not rush us and was very considerate throughout the process. We were all able to be with her for her final moments, and she was able to spend them in her own home.
I highly recommend them.
Tara Salvaterra
R.I.P …MAX
Very professional, caring sympathetic service. Exceptional understanding of the family needing to grieve and say goodbye.
Only bad point was the 4 hour wait for vet. Understandable when times are busy. Plus not knowing what happens to Max until we recieve his ashes. Feeling a little empty. Again probably just us not asking enough questions in such a sad time. We miss him so much…💔
Paul Balchin
Everyone was fantastic and treated us with great care and dignity
Everyone was fantastic and treated us with great care and dignity. We all laughed and cried together during their time with us while our girl passed on. Best of all our girl left us extremely comfortably with Lisa providing a mink blanket for her to travel in comfort and style.
Maria Cooper
Peaceful passing of our dog
We had to make the hard decision of putting our baby to sleep, we didn't want him to be put down in a vets office.
Our vet was absolutely amazing, he was kind and gentle, it was such a difficult choice but I am so glad he was in the hands of your vet. Thank you so much for being wonderful to us during this very hard time. Regards The Di Raimondo family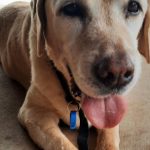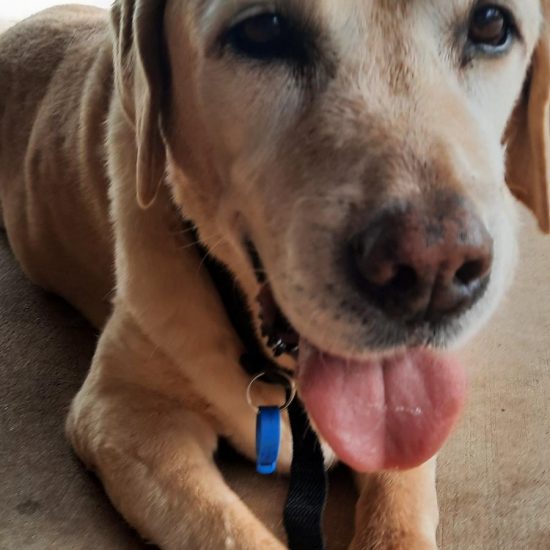 Samantha
It was the most humbeling
It was the most humbeling experience i could have had ,
This was the 1 thing that made me feel that i was doing the right thing for my sick baby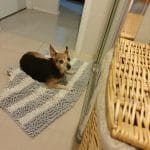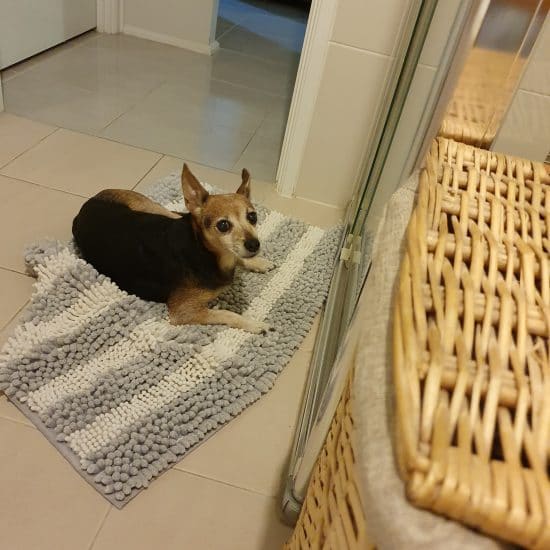 Eva Marcikic
Saying goodbye to our fur baby
Thank you so much for your prompt, excellent and compassionate service. From our first contact you went out of your way to help us through the very traumatic decision of putting our fur baby to rest.
The Vet you chose for us was so kind and compassionate and explained everything to us so that we could make an informed choice on the best option for our beloved 14 year old Labrador, Charlie.
She is now in a better place with no more pain and whilst we are all devastated we know we made the right decision for her. Being able to arrange it all at home so Charlie was in her own home, on her favourite bed and surrounded and cuddled by her loving family was also so much less traumatic for her. The whole process was very peaceful.
Thank you so much for going above and beyond to help us at a very difficult time.
Kind Regards,
The Evans Family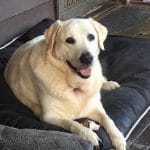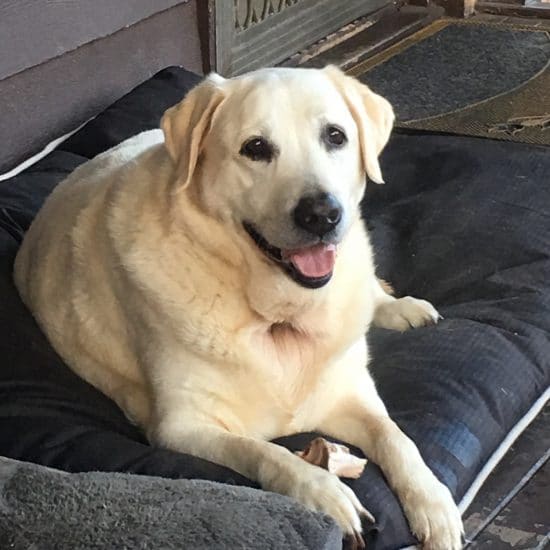 Harold Evans
Efficient kind service
We had to go through heartbreak and have our border collie put to sleep. As I couldn't speak I messaged pawssum and received a instant reply. Very helpful and caring lady helped me organise a vet to come out within a few hours. She kept in contact throughout the process and the vet who came out was so caring and kind. As much as it broke our hearts knowing our furbaby was in such good care made us feel at peace and safe. Thankyou to all
Michelle
After hours euthanasia
Justin was so compassionate and empathetic when he came to help our beautiful Ruby over the rainbow bridge. It absolutely broke our hearts to say goodbye, but his manner made the whole thing just that little bit easier. The communication from the time I contacted Pawssum was excellent. I'd definitely recommend them, and will use them again if the need arose.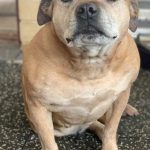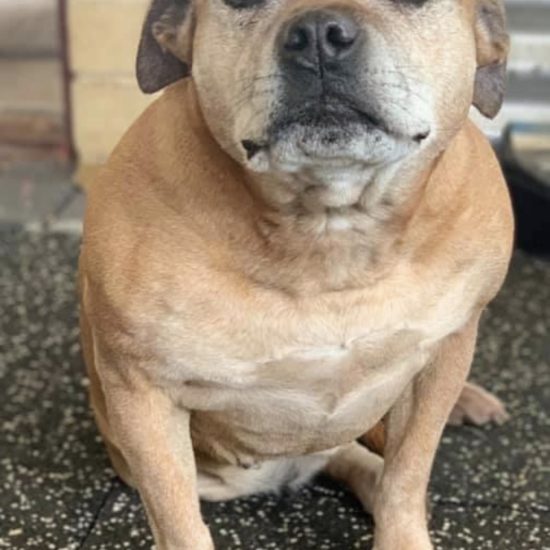 Alison Barton
Vet was polite and professional,
Vet was polite and professional, no issues with the process.
Jason Ulbrich
Great Service
You made the very difficult time so much more pleasant.
The vet was sympathetic and patient and I really appreciated your service and would recommend you.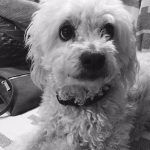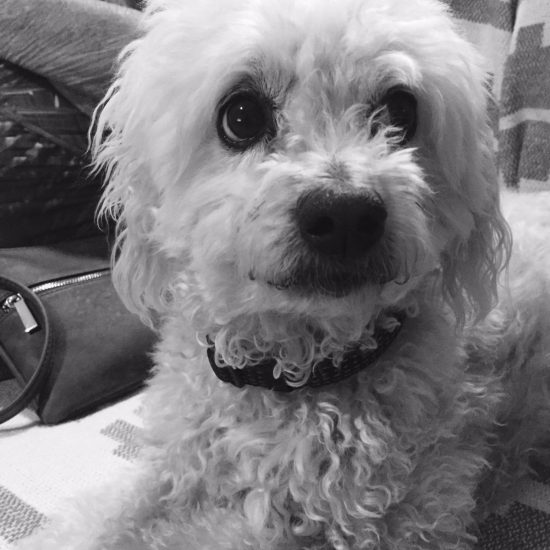 Dawn Livingstone
A peaceful ending for a beloved pet
I could never have taken my beloved 16 year old friend to our vet. She would have been immediately terrified – no fault of the vets, that's just how it was for Bella. In the end she was tucked up in her bed, calm and with me by her side. The service and flexibility from Pawssum meant that an ailing loved one didn't have to endure unnecessary hardship. When we needed to move the booking a day earlier, we were grateful to be so accommodated. That we were dealt with with such care and compassion by all staff members made all the difference
Victoria Veitch
Thank you
The entire team at Pawssum were exceptional, Trish was so caring and kind while taking the booking for our beautiful boy Dudley to take his trip over the Rainbow Bridge. Dr Gary was amazing so considerate and gentle with our boy. So peaceful and calm. Lyn came and picked him up and patted and talked to Dudley the whole time
We will be forever grateful to the team at Pawssum. Thank you.
Kelly Mitchell
Amazing professionalism and care
Dr Stuart was amazing and professional but also patient and caring for our needs.
Michael O'rourke
thankyou for your kindness
Dr Beshoy was so calm, considerate and kind. He made this difficult time as peaceful as it could be. We were able to concentrate on saying our last goodbyes to our beloved pet in the comfort of her home.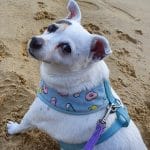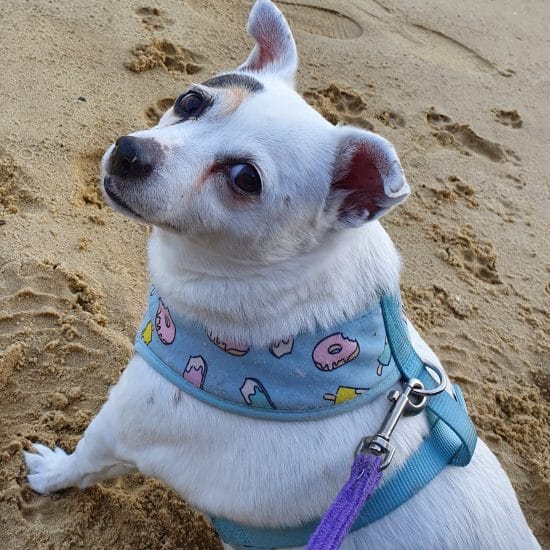 Lisa Andersen
Highly recommended
Our beautiful 15 year old Labrador sadly had to be euthanised earlier this month and the Pawssum team were wonderful from start to finish. They really did go above and beyond and help me through such a difficult time from that very first phone call right through to arranging the the cremation. Pawssum really does deserve a five star rating and I am happy to give one here. I would certainly use them again.
Emma McKechnie
Peaceful experience for us.
Lizzy peacefully flew off to heaven at home on the 4th December 2020 By Dr Beshoy. Lizzy was 15 years old lab/retiv and her little legs just couldn't keep going anymore. This was the most hardest heartbreaking decision we had to make in our lives.
Thoughts kept running in my head, I can't take her to a cold vet room I wanted her here with us at home in her bed and backyard with the sun shinning on her. Plus it was time, I couldn't hold off anymore she was ready to go but I was trying to hold on.
I can't thank Dr Beshoy enough for what had to happen and him making this such a calm and peaceful experience for us. Dr Beshoy explained what was going to happen and I would go to say his a very gentle soul man and made my pain and guilt of having to say goodbye to feeling I am doing the right thing for my beautiful lizzy girl.Dr Beshoy did what he needed to do and then he stood in the background quiet while we had our final moment. It was just so peaceful.
From the first call to making the booking then Dr Beshoy arriving and then saying our final goodbye I could not fault a thing with pawssum and would say if you are feeling like I was " I can't do this" You can! I called at 9:30pm and the next Morning was her goodbye.
We can't thank you enough, our hearts are breaking and we have lost a part of our souls but what you did for us in Lizzy final moment made this memory of her such a beautiful one for us and also for her being at home saying goodbye.
I highly recommend Pawssum they are kind and caring people.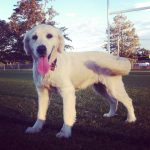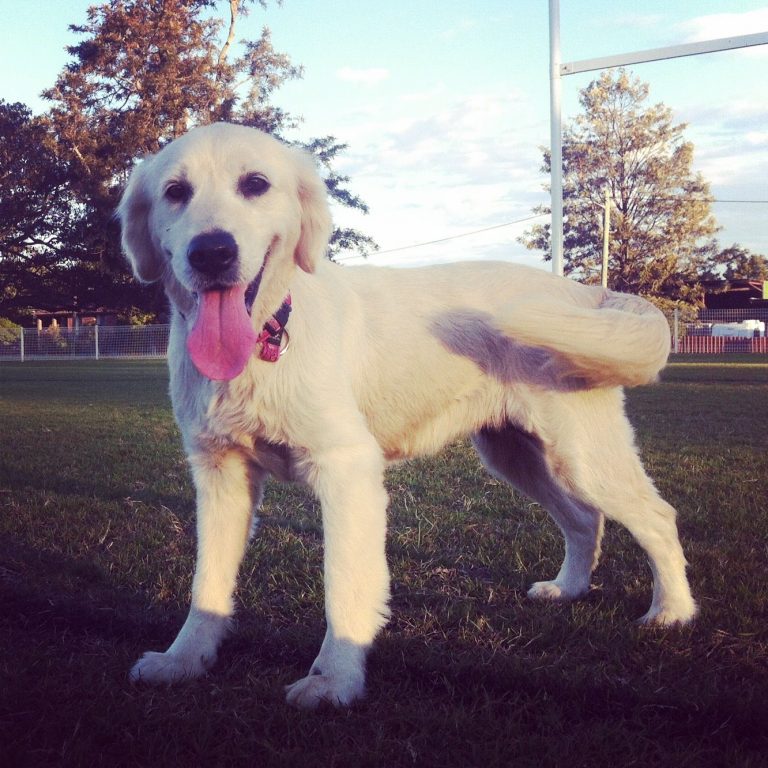 Kristy & Dan
Comfort care
Dr Bahaa provided us with sympathetic professionalism through a difficult process. Molly our beautiful border collie was treated with dignity and we were given plenty of time to say goodbye.Thankyou for supporting us in a difficult time.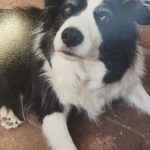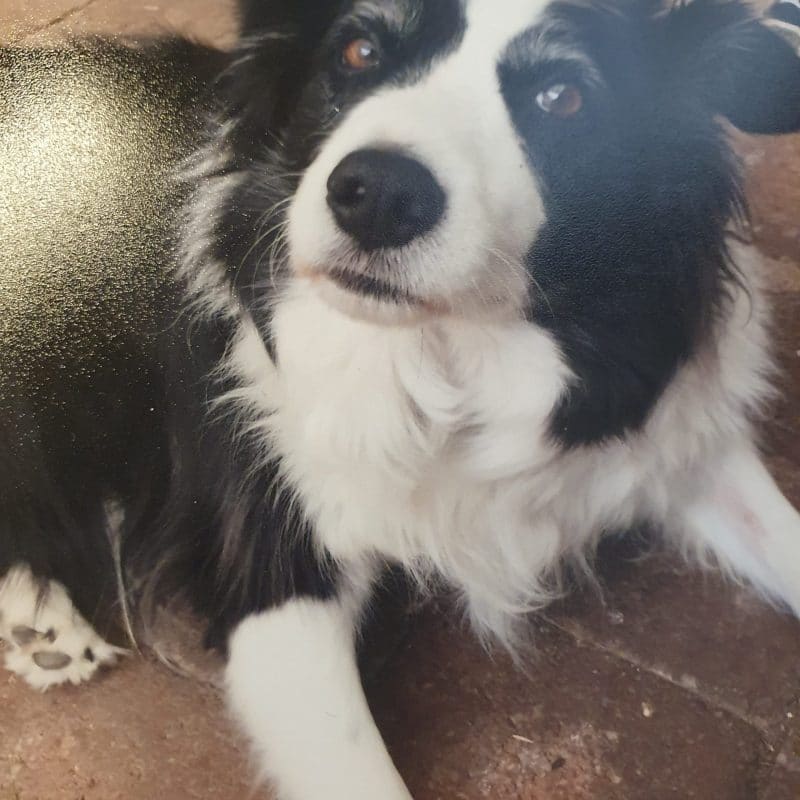 Liz Natziuk
Thank you for your prompt
Thank you for your prompt service. It helped make a difficult decision
bearable. The efficient and quiet understanding and caring was wonderful.
Judith Gilligan
Thank you Pawssum vets
Our 14 year old staffie Ginza who was 14 years old had to be euthasised in an emergency, she had broken her leg and was in excruciating pain and very frightened. We were unable to transport her due to her pain. Pawssum arranged a vet to come to our house in 90 minutes out of hours. Dr. Celest Yeow who attended was kind, caring and reassuring to Ginza and us. We will be eternally grateful for this service and Dr. Celest. Our beloved Ginza is resting in peace, we miss her.
Sonia Osman
Peaceful goodbye
Thanks to Dr Shadi for a peaceful send off for my beautiful Daisy.
Dr Shadi carefully explained the procedure and made a difficult time seem less painful within a short time.
Justin Brewer
Compassionately caring
Dr Kris was so kind and compassionate while putting my girl to sleep. He talked me through it offered time and reassured my decision was the right one for Trixie. It was hard I've lost my best friend, but I will never lose the memories we had together. The process was painless for our girl and Kris was calming and showed so much empathy to us during the time. Thank you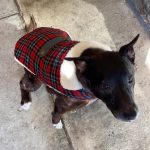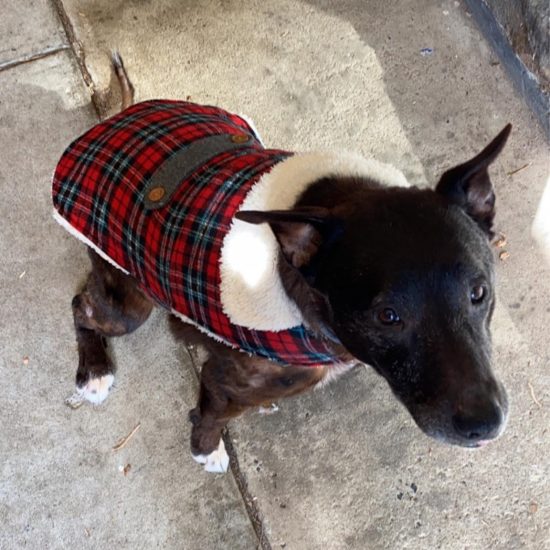 Elise Lord
Eternally grateful
We're eternally grateful that Pawssum was able to give us a peaceful goodbye for our Moxxi. We weren't given much time to make arrangements, but Pawssum went above and beyond to fit us in at short notice. Everyone was compassionate and professional, and it was such a comfort to bring her home!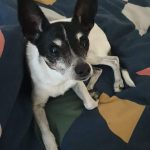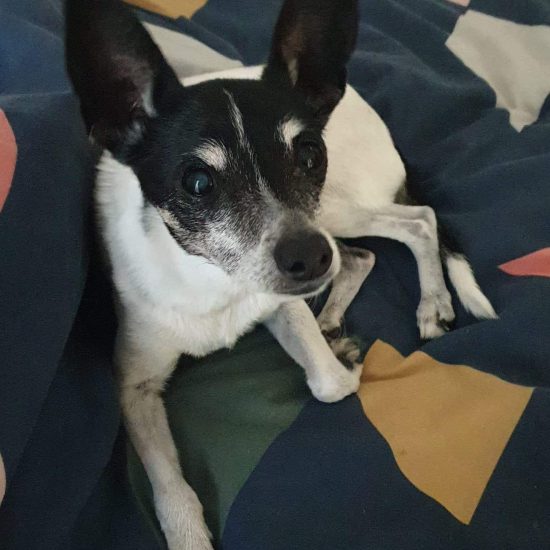 Kirra
10 out of 5 stars
I could not speak more highly of Pawssum. They were kind, caring and professional. They made a truly difficult and painful experience one of peace and love. Thank you so much.
Lin Bouma
Blondie
Thankyou for your compassion, professionalism and inderstanding . Delivery of your services within an hour of our initial enquiry was perfect for our situation much appreciated annie &Richard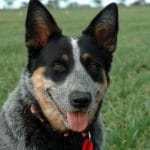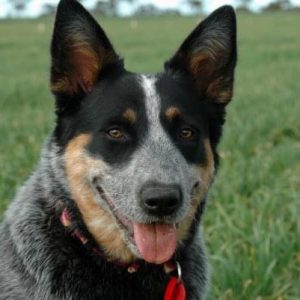 Richard Porter
Best worst experience
A huge thank you to Dr. Stuart who is just the perfect vet to facilitate a peaceful transishion of your most loved furbaby. His presence, empathy, experience and professionalism made all the difference. Thank you again. Karen, Martin, Leila and Harley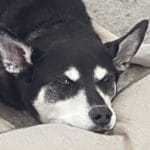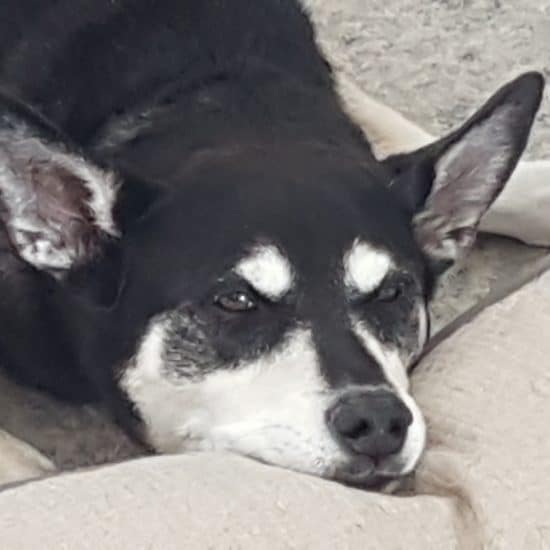 Karen Larisch
Dog Euthanasia at home
Dr Bahaa came to visit our home to do an Old Age Assessment on our beloved 13 year old Sammy – Italian Spanone after he showed a decline in his quality of life over the past few days. Upon assessment, we had decided it was best for Sam to end his struggles with in home euthanasia.
Dr Bahaa was all and more that you could wish for to make this process as endurable as possible.
He helped us to feel comfortable with our decision and there was genuine compassion towards us and Sam. I would truly recommend Pawssum as an option to an at home euthanasia for your beloved fur baby. Our dogs give such unconditional love over their lifespan, they deserve respect and peace at the end of their lives.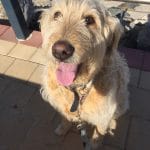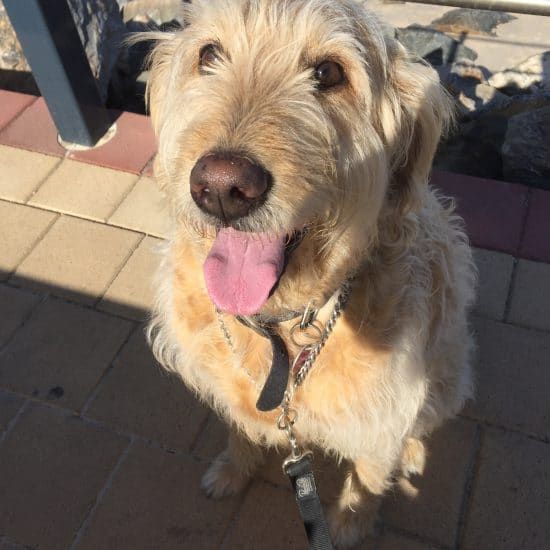 Patty Bakewell
As we we're unsure of
As we we're unsure of what to expect as our beloved family member rusty was very ill
Dr Peter arrived, explained the process of what was going to happen, he then meet rusty
and our family members, and made us at ease with what was about to happen.
Then after Dr Peter stayed and talked to us and helped with our grieving
Pawssum made our very sad day turn out ok thank you Pawssum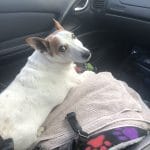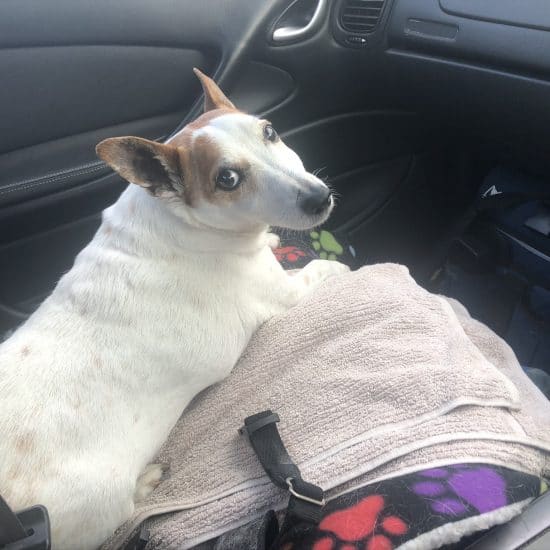 Rodney Jose
Very Peaceful Euthanasia
I am very grateful for this service. Krista, the vet was both very professional and very sensitive to the situation. I am so glad my pet was able to pass away in familiar surroundings with those she loved and who loved her.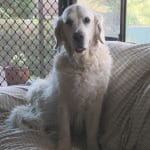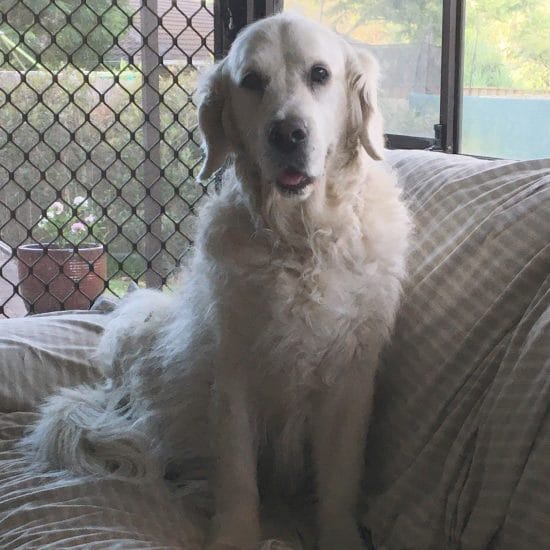 Robyn Goodall
Caring Vet
I was very happy with the Prompt and efficient Response with booking a Time , And Then Very Happy with Justin the Vet who Showed Great Care and Respect to Myself and My Beautiful Labrador at such a Awful Time , Thank You
Andrew Poole
Kind & Compassionate
Our much loved elderly puggle Marley deteriorated very quickly on Sunday, I contacted pawssum on Sunday night & they were able to organise a home visit on Monday morning. Unfortunately Marley died 5 minutes before the Vet arrived, However, she was very kind & gentle & allowed us as much time as we needed before she transported Marley for cremation. All the staff I dealt with on the phone were very compassionate & helpful. Thank you.
Mary Hollins
Will recommend to everyone
Our extremely beloved noukie had to be put to sleep on the 16th of October 2020 and our usual vet could not come out so I rang pawssum.I would and have already recommended them to all my family and friends who have pets. Dr Gary came to our house and was so compassionate. I loved how he explained everything to my children and family so everyone knew what would happen. He gave us all the time we needed to say goodbye and he patiently waited and we never felt rushed. We have also chosen to have Noukie cremated through Pawssum and we are in the process of that. From that first call I was treated with so much understanding and empathy that it has left a lasting impression. Will definitely be using this service for out Cat, milo and a future Dog when we are ready. So much love for you all at Pawssum and i cant thank you enough
Jannet Nikolovska
Kind and compassionate Vet
Thank you Dr Liyan, for coming out so late at night and helping us in our hour of need, your are such a kind and compassionate person and very patient with us and hunter. Thanks Jodie and ken
Jodie and ken
Google
Peaceful, caring and loving
The only regret I have is that I didn't find Pawssum sooner.
Their is prompt, respectful and caring keeping you informed at all times.
I would like to thank Dr Beshoy for his compassion and honesty in this sad time having to goodbye to our little buddy of 12 years.
Should you find yourself in need of a vet for whatever reason I highly recommend Pawssums, you may pay a little more but for a stress free at home consult it's worth it.
Regards
Carol Simpson
Carol Simpson
We can not Thankyou enough.
We can not Thankyou enough. Our vet was so understanding, kind and compassionate. He understood that we needed time, and knew what to say. We feel lucky to have been able to say goodbye to our smallest family member in our own home.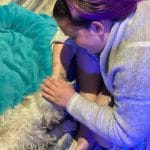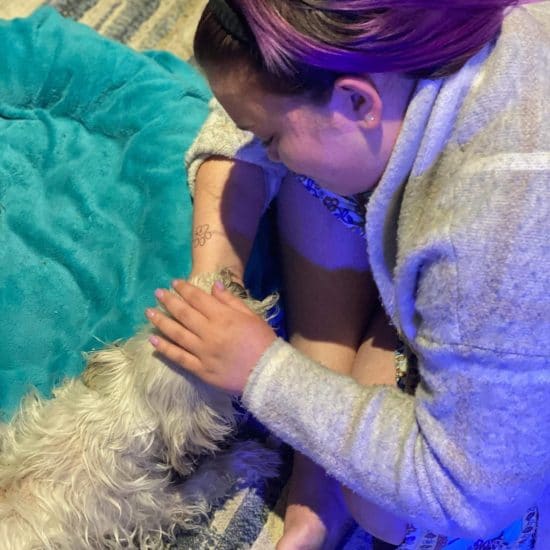 Deb Hutchens
Great service but confusing communication.
Hi there Paul Simpson, thank you for the wonderful service you provided for the dog Bailey. The vet he sent out was lovely as was the lady we spoke to you on the phone.
There was however some difficulties with Your communication processes. After we made our initial booking we received another phone call trying to offer the services again not realising that we had already put walking into the system. Likewise we received a number of different emails outlining your services when we had already made a booking. This was a little confusing for us and I had to ring back to find out if our booking had in fact been confirmed.
Likewise we received a couple of emails confirming our booking which again was a bit confusing. It would also be a good idea to ask us about the return package e.g. scatter box, or urn in the initial booking. I did respond to the email asking about our preference but have not had that confirmed and I'm not sure whether the money has been taken for this part. Despite this I have received another email to say that the service has been completed and the original price confirmed.
In summary your services were great but your communication processes could be improved. Thank you once again.
Jackie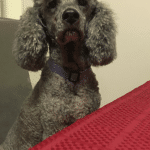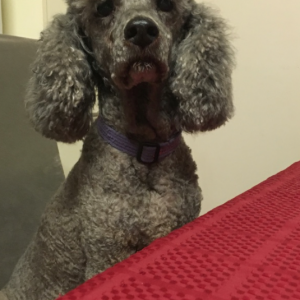 Jackie Simpson
I was able to say goodbye to my baby at home where he was comfortable
Dr Peter and the lovely receptionists helped me today with the awful task of euthanising my best friend Romeo, I cannot fault their service. I was able to say goodbye to my baby at home where he was comfortable. The process was explained to me and they arranged collection for cremation and return of his ashes. This all happened on my return from night shift at 7am and they were calling around to organise this for me on a Sunday morning before normal hours. I can't thank you enough
Cindy
Cindy Neff
Lovely, empathetic, professional vet
Had to say goodbye to our 14 year old blue heeler last week. Contacted Pawssum and Dr Bahaa came to us that same day. Lovely, empathetic, professional vet, who sent our old girl peacefully off to sleep in my husband's arms. Highly recommended, especially if you have a pet who gets stressed in unfamiliar environments
Holly Finch
I thank the vet so much for his compassion and expertise in this matter.
We had to have our 18 yr old Border Collie/Blue Heeler put down and the vet that attended made it that much easier for us. He was helpful, friendly and explained ever step which made the process easy and quick. There was no suffering, she went peacefully. I thank the vet so much for his compassion and expertise in this matter.
Patrick Bird
Wonderful Service
Thank you Dr Stuart for your gentle and compassionate care for our dog. You made the experience very peaceful for Toby and for our family. We really appreciated it.
Rebecca Forsyth
Thanks
I was most impressed.
Trish who took my booking was very kind and helpful.
Dr Bishoy was great. He treated Phoebe with respect and was very calm and patient waiting until she showed no reaction to the sound of the razor. He delayed shaving her until the third time when she showed no reaction to the sound.
It has been a sad time for us because Phoebe was not yet 5 years of age and her illness was unexpected.
We are now waiting to receive Phoebe's ashes. Thank you for arranging everythng for us.
I have no photo available to email.
Ann Orel
Caring, responsive and understanding
We had to have our lovely girl Eve put to sleep today, she was a senior Doberman at 13 years old. I called at around 1pm and my booking was confirmed very shortly after for 6:30pm. Dr Liyan messaged me advising the time she would arrive and was very prompt. She was extremely friendly, helpful and informative. She was even so good as to explain the procedure to our 5 year old daughter. 10/10 service. Thank you for helping us say goodbye to our sweet girl.

Bianca S.
A beautiful send off for our dog
Helped to make our beautiful dogs final passing much easier.thankyou
Marie McIntosh
Vets who genuinely care
I found pawssum online after making the horrible decision to peacefully euthanase my very loved dog Doug after an illness greatly impacted his quality of life. They were fantastic with their communication and the attending vet, Patricia was just so caring and lovely. So glad I used them. Such an incredibly sad time was dealt with with genuine compassion and care. Thank you. Wayne
Mule Bjc
Peaceful send off for my beloved girl
The Vet had a kind manner and during the entire process I was able to concentrate on Jess. It's not a good thing to go through but I'm happy it could be done at home.
Jess was not stressed and I could pat her face and talk to her throughout.
Peter L.
Beautiful send-off for our darling Girl
Peter was very understanding and engaging and helped us give Rana a beautiful calming send off. So glad we were able to be with her and the last things she felt was the love from all of us. Thankyou Peter.
Matthew P.